Jennifer Rubin's Height
5ft 8 ¼ (173.4 cm)
American actress best known for roles in films such as A Nightmare on Elm Street 3: Dream Warriors, Screamers, Amazons and Gladiators, Red Scorpion 2 and Road Kill (1999). In this convention photo I had about 1/4 inch more sneaker than her.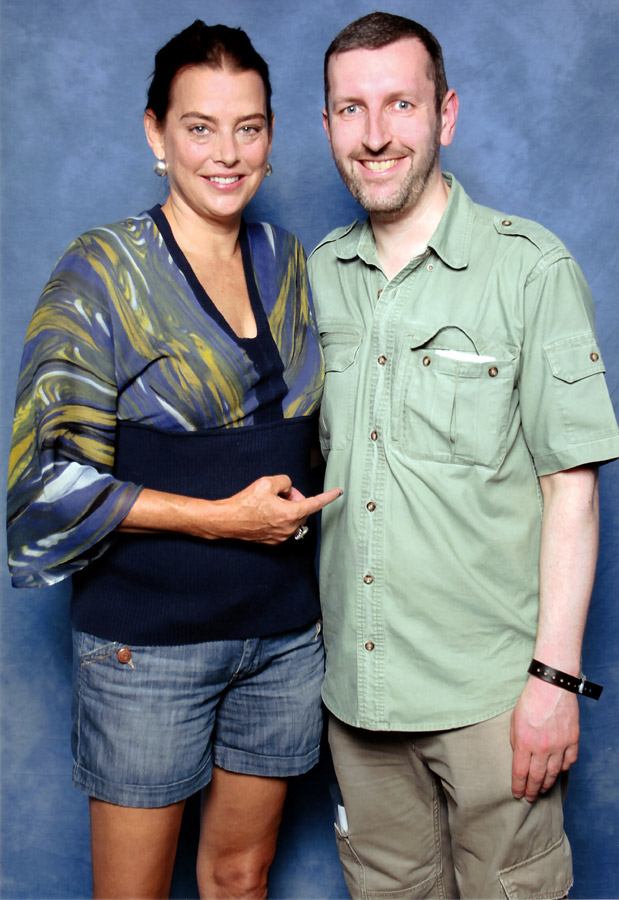 5ft 8 Rob and Jennifer @ LFCC 2015
You May Be Interested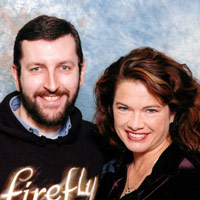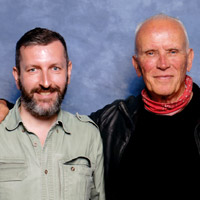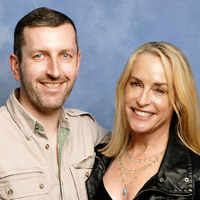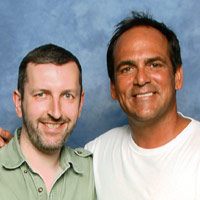 Add a Comment
16 comments
Average Guess (10 Votes)
5ft 7.9in (172.5cm)
Nik
said on 25/Sep/19
She's another one of Rob's height twins!
Nik
said on 16/Apr/19
The average vote is 5 foot 7 7/8!
Canson
said on 4/Dec/18
I think if we want to be precise, Rob's height of 5'8 1/8" or 5'8" flat. 5'7 7/8 isn't impossible either but that's the lowest I'd go. I think Rob edges her by a cm or 1/2" and has 1/4" advantage so if you take the advantage away that makes her his height or 1/8" less. Only variable is how tall Rob was at the time he met her. Only way she would be that high is if she were at her low and he weren't
World Citizen
said on 22/Jul/18
Looks 5 ft 7.5 at best.
Nik
said on 17/Jun/18
She can have 5'8" - like the average vote says!
Micky
said on 3/May/18
No fraction needed. If anything she looks a shade under 5'8" even factoring in the quarter inch for footwear but I'll give her 5'8" flat.
Mary
said on 29/Oct/17
She was once a very beautiful woman...Had to have been 5'9'' to be a major model in early eighties...
Nik
said on 13/Oct/17
I reckon this pretty random celeb is about 5'7.75"!
J.Lee
said on 13/Nov/16
Rob do you edge Jennifer Rubin out in this photo by 1/4 inch? If so would that make both of you the same height even though she's listed at 1/4 inch more than you?
Editor Rob: she's about 2cm shorter in that photo, but at 50 she could have dropped height.
J.Lee
said on 11/Nov/16
Hey Rob, what is the routine you suggested her to do? I also suggest looking up Foundation Training, it helps strengthen and stretch the spine.
Editor Rob: one day I'll do a video.
J.Lee
said on 9/Nov/16
Well Rob when you take pics with other 5 ft 8 people you seem to edge them out. Did you used to list Jenny at 5 ft 8.25? Now you seem a little taller than her. Did she shrink slightly?
Editor Rob: Jenny has lost about 1cm in height by 46.

I have tried for a few years to get her to follow a simple routine for stabilising any height lost, but unfortunately she forgets and the habit is lost.
J.Lee
said on 8/Nov/16
Rob for a lot of celebs you say they are a weak 5 ft 5 or a weak 5 ft 9. As the site owner it seems you want to be as accurate as possible when measuring for real comparisons. But for all intents and purposes some of us consider you either a strong 5 ft 8 or 5 ft 8.25 +. You would be more likely to round up a celebrity and give them the benefit of the doubt then round up your own height.
Editor Rob: a lot of times I would tend to go with higher end of my guess if I wasn't as sure...when people look say over a half inch range.
J.Lee
said on 6/Nov/16
Rob 5 foot 8 is your absolute lowest right?
Editor Rob: there's a fine line in good posture versus slightly looser which if I stood slightly looser for a measurement I'd be right on 5ft 8 flat.
If I stand tall for a measurement I will usually end up 1/8th over at my lowest.
J.Lee
said on 5/Nov/16
Rob, is it fair for me to consider you 5 ft 8.25? You don't seem shorter than other actresses who are that height. I think that you go with the lower end and are modest with your height.
Editor Rob: I know I'm 5ft 8 1/8th range...on a good day I could be nearer 8.25 during the day.

But believe me, when meeting celebs at events, I will be much closer to my low mark...at home I could be more likely to be nearer 5ft 8.25 during daytime because the stress on the back might not have been as much as if I was on my feet for hours.
James G
said on 23/Aug/16
She was a full 5'9 in nightmare on elm Street 3 .looked tall
the shredder
said on 17/Sep/15
Rob , this girl is at least a good 0.5 or more shorter than you , Even with less footwear no way is she more than 5'7.5 , 5'7.75 , I can't agree here.
[Editor Rob: I think she could have lost a small fraction by age 50. Today I'd have said 172-3 range, but in 80's and 90's maybe a bit over 5ft 8.]