Peter Weller's Height
5ft 10 ¼ (178.4 cm)
Peak height was 5ft 11 ¾ (182.2 cm)
American actor best known for playing Officer Alex Murphy in Robocop. He has appeared in numerous films and TV shows throughout his career, including Naked Lunch, Screamers and Star Trek: Into Darkness. In a 1988 edition of the Chicago Tribune he said
"I used to be 6-feet-and-a-quarter- inch, but I've started shrinking"
.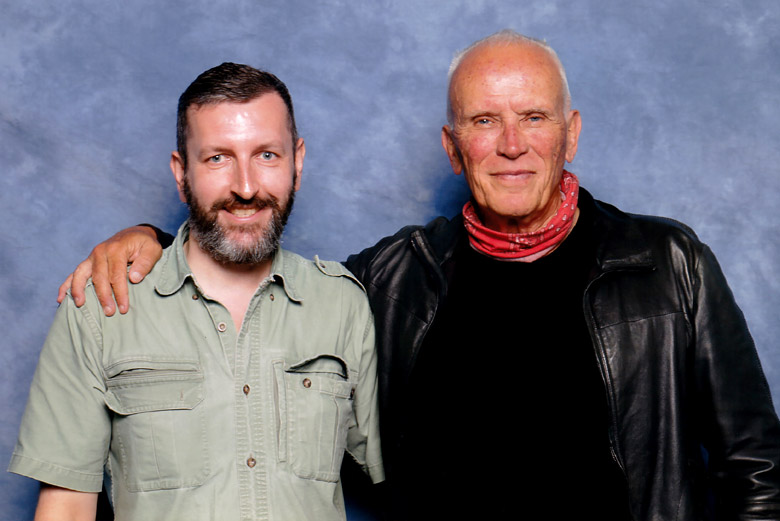 You May Be Interested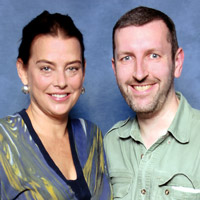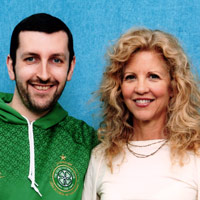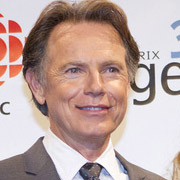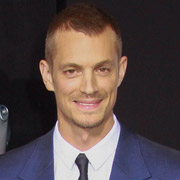 Add a Comment
63 comments
Average Guess (37 Votes)
Peak: 5ft 11.99in (182.8cm)
Current: 5ft 10.53in (179.1cm)
Daycringeothon
said on 10/Mar/21
This question should go in the height request section but anyways. Robocop was designed by legendary creature artist/sculptor Rob Bottin.
Wondering if Bottin could get his own page on Celebheights? he's known for his work in films like John Carpenters's the Thing, and Robocop mostly.
He's a Goliath among those in his line of work literally and figuratively. He is listed at 6'5" (196cm) and really does look at least that. Very likely 197cm-198cm. He could be scraping 6'6" in the early wakeful hours. Just thought he is deserving of a page.
VitoCheng
said on 4/Dec/20
It may now be 5'10 ¾" and the peak height is 6 foot
Roots4828
said on 12/May/20
Looks less than a two inch difference here.
I'm 6'3'
said on 30/Apr/20
Dang he lost a lot of height and aged
TheBat
said on 6/Mar/20
@Jesse
Photos can make people look shorter. He's probably 5'10.25" in person.
Eric W. Tam
said on 5/Mar/20
Dang, doesn't look tall here at all, considering you are 1.75 m, posture did him a disservice here. He gets 5'10.5 now and 6' in his prime for me.
Jesse Dumont
said on 1/Mar/20
Only looks like an onch and a half taller at most in the picture. If you're 5'8.25" then he's 5'9.75" or a flat on 5'10".
Canson
said on 29/Feb/20
@Rob: what was the footwear situation with you two?

Editor Rob
Within a few mm I'd have said.
Miss Sandy Cowell
said on 29/Feb/20
@ Rob - Ooh! That's something to look forward to! It's just as well I don't sleep with a stadiometre by my bed because it's probably happening already!
😆🖕...😂😂😂
If I had a measuring device like you do, I'D USE IT!
Jdubbz
said on 28/Feb/20
Looks 1.75-2" taller than Rob, so maybe 5'10 flat now.

Editor Rob
in recent years he has generally looked 5ft 10-10.5 on TV. The day I met him, I did feel he looked a 178cm guy.
Miss Sandy Cowell
said on 28/Feb/20
Does that mean, Rob, that Peter wakes up measuring 5ft10.75?
I'll go for peak - 6ft and 5ft10.25 for today, judging from the above picture. 😉

Editor Rob
He might still manage 10.75 range out of bed. The older you get, the morning-evening range can decrease a few mm.
MrTBlack
said on 26/Feb/20
This isn't a bad listing. He looked a little more than an inch shorter than Kurtwood Smith in Robocop.
Bobby 178cm
said on 26/Feb/20
I'm not seeing a solid 2 inches there. It's barely 2 inches from the looks of it. I don't think he can be 5'10.25.
Jtm
said on 25/Feb/20
maybe 5'11 and a quarter peak
TheBat
said on 24/Feb/20
Definitely 5'11.75" peak. Looks 5'10"-5'10.25" with Rob
Tall Sam
said on 24/Feb/20
Yeah, 5'10.25" current is very generous for him just based on the picture. He must have still looked taller walking around to Rob than he does in the photo.
Jordan87
said on 21/Feb/20
Looks 5'9.75" with Rob.
VitoCheng
said on 21/Feb/20
Current:5ft 11
Peak:6feet
Paul NS (6ft 0.5)
said on 21/Feb/20
Nice, I was wondering what spurred the quarter-inch downgrade.
ADAM VARCO
said on 20/Feb/20
He looks 5'10" now a days.
He might have been 5'11.5" peak
Andrea
said on 20/Feb/20
I'm not that familiar with him, but he seemed to struggle (at peak) with looking over 5'11 with Brown and Goldblum in those scenes you posted in the video... Maybe that 6'0.25 figure was more of a shoe height? As for today, he doesn't really look over 5'10 with you.
Btw, Rob, I'm glad you got back to making these "explanatory" videos where you talk a bit more about the celebrities in question, rather than those very basic and sterile "height chart comparison" ones complete with the same old dirge in the background! 😛👍

Editor Rob
Weller in person is a lot closer to 5ft 10 than 11 these days.
I think he has lost over an inch, but in the 80's I feel weak 6ft was likelier for a peak.
Arch Stanton
said on 20/Feb/20
If you said he was Sting's dad I could believe it! Hard to think Sting is actually only 3 years younger though!!
Nik
said on 20/Feb/20
It's great that Rob gives him his quarter!
Man in Black
said on 12/Dec/19
He just about squares up to Kurtwood Smith in Robocop before he gets blown to pieces and Smith is down as peak height 6'1". So I would say weller was at least touching the 6' mark in the Robocop movie. People have commented on him being skinny, well he sweated off pounds and pounds wearing the heavy suit during filming and Murphy's murder scene was filmed last.
Daycringeothon
said on 17/Nov/19
He was skinny in Robocop. His neck was skinny too. 14"-15" inches lol. Maybe 15.5". That's pretty skinny for a supposedly 6 foot tall person. That's even pretty darn skinny for a 5'11" person.
Peak Height 5'11.25"(average height through they day)
Current Height. 5'10.25"
Terry
said on 31/Dec/18
He didn't look 6'0 in RoboCop to me. He was skinny and that made him look taller. I think about 5'10 and a half.
Canson
said on 4/Dec/18
Holy crap! The original Murphy before he became metal
Sandy Cowell
said on 31/Jul/18
Ooh! I am SO looking forward to viewing 'Naked Lunch', which should be arriving today. It was considered one novel that could never be made into a movie, until David Cronenburg tackled the project!
I will then be able to suss out Peter Weller's height. He will be at his peak then, of course. The film seems a little historic now, but like any Cronenburg film, I bet it will still look as stunning, fresh and original as ever, just like all his flicks.
I'll be back later when I've had a darn good look at Peter's stature!
MAD SAM
said on 10/Jul/18
That 6 feet quarter inch claim, I wouldn't doubt his peak height ; he's 5'11" maybe now at 180 cm or more accurately 5'10 7/8"
berta
said on 20/Mar/18
beside guys like jeff goldblum he could look more in the 182 range peak. today i dont think he is ovet 178 not a mm
Animus
said on 15/Mar/18
His spine has compressed a lot, that is clear from just taking a glance at him.
Bobby
said on 18/Jan/18
I'd expect him to measure in the upper 5'10 range or 5'11.25 range with a peak height of 6ft. Ford was 6'1, or listed here at 6'0.75 and he's down to flat 5'11 today. Which means he lost 1.75 inches but he's had injuries to his back, if he hadn't had those injuries, I think Ford could be 5'11.5-75 today. Is there a reason why this guy would be down to 5'10.5 from a peak height of 6ft?
Scott
said on 18/Dec/17
He always seemed 5'11ish in his prime.
berta
said on 23/Jul/17
peak maybe at best 183 and today he looks to have shrunken alot for his age and is down to 178
Bambi
said on 27/Feb/17
Looked about 6 feet and 165 pounds in Robocop, I'll go with his 6 ft 1/4 peak, that seems a credible claim for him to make. 5'11 today, if he lost the standard 1 to 1.5 inches since his prime.
Rampage(-_-_-)Clover
said on 6/Feb/17
Rob, how likely is just over 6ft peak?

Editor Rob
maybe early in the day in his 20's he did once get that.
diamonddave7
said on 23/Mar/16
I met him at SHV regional airport on 3/22/16.......He's 5 10.75" barefoot because he had to remove shoes for screening purposes......I'm 6' 2" in shoes and had an easy 3 inches on him........he is about 70 and had a slight slouch........probably has shrunk a bit.........pleasant guy......
Mighty_-
said on 17/Aug/15
Not a full 6 feet peak, I'd say 5'11ish
Nowadays definitely looks shorter, he looked really 5'9-5'10 range in many scenes of sons of Anarchy and was getting towered here and there by the rest of the ( tall ) cast
shawn
said on 2/Apr/15
@rob,but he's also wearing boots, that's at least 1 inch, that should make him in the 5'9 range. I think he REALLY shrunk

Editor Rob
I don't know if he's shrunk that much, but he's shifted a fair amount by his 60's now, that's if he was a true 6ft in 80's.
the shredder
said on 26/Mar/15
Rob , 5'10.55?

Editor Rob
just a typo!
shawn
said on 26/Mar/15
wow he's shrunk! rob did you see him in Sons Of Anarchy? he's 174-176cm!
Click Here
charlie Hunnam is his regular white Nike sneakers while he's in thick heeled boots! for sure rob, he's way less than 180cm now, more like 174/175cm

Editor Rob
he looks 2 inches smaller than charlie, he can look nearer 5ft 10 at times now.
chris
said on 25/Mar/15
he's lost a lot of height, he looked 174cm on sons of anarchy.
Kyle Reese
said on 4/Apr/14
I think the early police station scene in RoboCop is proof that Peter was at least 6 foot peak. But he was a skinny man, so perhaps that made him look taller taller than he actually was.
Sam
said on 10/Oct/13
I really wonder whether this is a guy who got measured with his boots on (or Robocop suit om!) to get 6'0.25". Even in his younger years, he rarely seemed much over 5'11".
MurMiles
said on 9/Oct/13
Watching him on "Sons of Anrachy" and he does seem only 5-10 at best, if
Charlie Hunnam
is 6 feet. Weird how much shorter Weller's gotten over the years, because in "Buckaroo Banzai" (1984), he seemed easily 6 feet.
(S)aint
said on 23/Sep/13
Looks all of 6' in Robocop.
Brad2
said on 8/Sep/13
Seemed a legit 6' at one time. Pretty broad shoulders too.
Byron T.
said on 18/May/13
I've just watched Star Trek: Into Darkness and he was dwarfed by Chris Pine and Zachary Quinto. He looked 5'9'' max in it.
RV
said on 18/Dec/12
I agree with Anonymous, he definitely looked tall on 24. He also looked tall in RoboCop. So I'd have to say he is a legit 6'. It is kind of funny how 5'11 is considered average but 6' is considered tall. A legit 5'11 person is actually fairly tall and a legit 6' person is definitely tall. I guess people think 5'11 is average because 5'8 and 5'9 people try to claim 5'11. People think 5'9 is short because 5'6 and 5'7 people try to claim 5'9. I'm just shy of 5'10 but people always peg me much taller. I was once standing next to a guy at the gym while we were both facing the mirror and he was trying to say he was 5'10 yet in the reflection in the mirror I was clearly at least two inches taller. Funny how much people lie about their height. That is what makes it so hard to figure out how tall someone really is.
T-Squared
said on 15/Nov/11
I'd say his listing is spot-on. This recent picture with a possible 5'10 James Remar seems to verify the 5'10.75.
Click Here
The Horse of FUNK
said on 17/Sep/11
I'm willing to bet you that "I used to be 6-feet-and-a-quarter- inch, but I've started shrinking" comment was just him measuring himself in the morning and then getting measured again some years later and he assumed he was shrinking. The reason I say this is because I know a guy who said he was 6'1.5", but when I brought up height again he mentioned he thought he was shrinking because he was measured at 6'1" or a little under. Why do I mention this? Because the guy I speak of was only about 26-27 at the time.
I think Weller has always been in the 5'11.5" range, maybe pushed 6'0" on a good day. I don't think he was ever quite a full 6'0". The 6'0.25" comment would work with this since a man who wakes up at 6'0.25" would shrink down to around the 5'11.5" - 5'11.75" range over the course of the day.
Anonymous
said on 12/Dec/10
looked fairly tall on 24 and Dexter, but then again there aren't many really tall people on those shows.
Joe
said on 23/Jun/09
Adam, I don't think you're far off. I was watching Robocop the other night, and although he does look the same height as Kurtwood Smith, in other scenes he only looks a few inches taller than 5'4.5 Nancy Allen.

Editor Rob
This guy claimed 6ft 1/4 inch and at about age 30 he was shrinking!
ikbtops
said on 22/Apr/09
Always thought he was a little taller. He's a pretty decent jazz trumpeter too.
Vladimir
said on 20/Mar/09
I don't remember any image from Robocop where Kurtwood Smith looks taller than Peter Weller.....I personally think they seemed the same height when Peter was Alex Murphy...as Robocop, he even looked taller, in the drug bust scene, where he almost killed Clarence Boddicker....Clarence is definetly looking up to him...
adam
said on 3/May/08
saw him yesterday, looked pretty close to 5-9!
RICHARD
said on 24/Jun/07
Looked about 5'11 or 6' in Robocop 1 and 2. He is now 60-years-old and might be 5'10 or 5'11.5. His peak was probably 6'
anonymous
said on 23/Feb/07
I think from 5'11 to 5'11.5 is about right, and now could have shrunk half an inch, but that's not necesarily always the case, so if he was 180, he could well still be 180.
Franco
said on 1/Feb/07
i just watched a movie called PREY (about lions eating people etc) and Peter Weller is in it....he looks shorter than the girl in the movie.
he almost looked 5'9 or so. bad sloucher though.
hmmm...i won't give him anything over 5'10.5 indeed, spot on for the height.
The Horse of FUNK
said on 16/Dec/06
Guy towered over Keifer Sutherland in an episode he did for 24. Gotta be 6' or near it like 181 or 182.
Ben
said on 4/Nov/06
I met him in downtown Syr a few years ago, Im around average height and he was at least a couple inches taller. I'd give him 6 ft.
Joe
said on 28/Jun/06
I always thought Weller looked 5'10.
Biff Tannen
said on 18/Apr/06
HI! In Robocop, he looks 6'0" in front of Mr.Kurtwood Smith who's 6'1".
Now, at 59 years old, i'd say that Mr.Weller is 181 or 182 cm...

Editor Rob
actually in Enterprise beside Connor Trinneer (see his page on this site for a pic of him beside me) weller actually did not look the same height...go figure! could have shrunk for sure