Nancy Allen's Height
5ft 4 ½ (163.8 cm)
American actress best known for memorable roles in films such as Robocop, Blow Out, Carrie and Dressed To Kill. This photo was taken at a Collectormania event in 2007. She was wearing a heel that day, giving her about 1.75 inches more than my sneakers.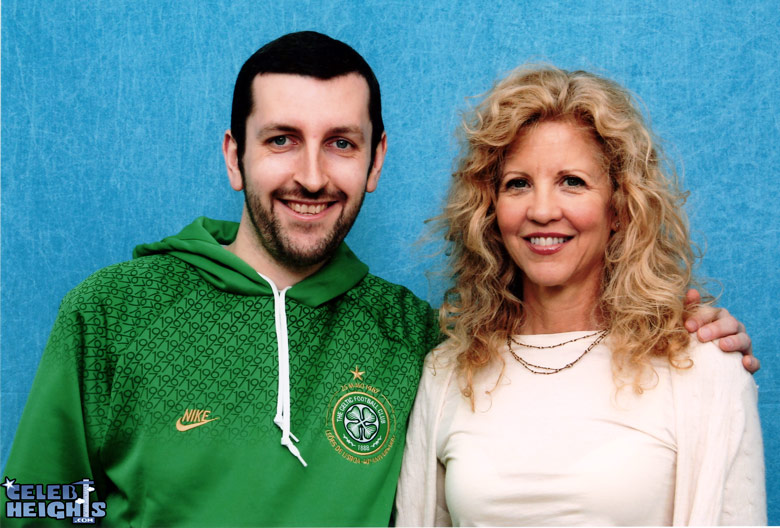 5ft 8 Rob and Nancy
You May Be Interested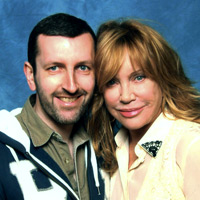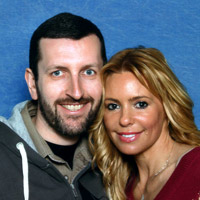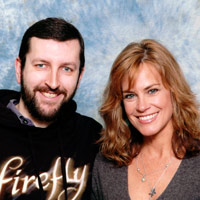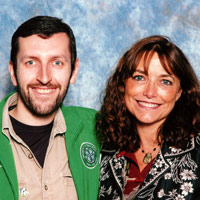 Add a Comment
24 comments
Average Guess (7 Votes)
5ft 5.18in (165.6cm)
Nik Ashton
said on 8/Nov/20
@ Sandy Cowell - I fully agree with you, Nancy looks so youthful and Rob does too! She has certainly not lost much height but the average guess (5'5.18" after 7 votes) is surprising, she doesn't look this tall in the above picture! It is hard to believe that she starred in Carrie in 1976 unless she was a child star!
Leesheff85
said on 7/Nov/20
Rob you need to add her peak height. She certainly looked 5ft 6 in robocop might be 5ft 4.5 now.
Miss Sandy Cowell
said on 4/Nov/20
@ Nik - She's a Random Celeb for me too, and having seen this picture twice in a short space of time, I feel compelled to write on it!
It's hard to believe that Nancy starred in a film made in 1976, (Carrie) but there you are - she did. Nancy still looks fantastic in the picture, and even if this is a depiction from over a decade ago, she's wearing so well that I can't see her having lost much height.
5ft4.5 🌝💐
⭐ Ah, I see this image hails from 2007, so it is indeed over a decade old.
Nik
said on 11/Jun/20
Her hair makes her look taller!
The average guess is 5'5.15" (5 votes)!
Fezz123
said on 28/May/20
Maybe 5'5" peak?
Nik
said on 9/Jun/19
I see 5'4.25"!
Sandy Cowell
said on 13/Feb/19
⭐️ Ah well, I thought the Stephen King/Lars Von Trier series would take presidence, but when I went to bed that night, even the ferocious winds outside were scaring me, so now I am watching my trusted old friend, 'Blackadder'!
Sandy Cowell
said on 30/Jan/19
Still looking good this girl!
I remember when everyone in my class was reading 'Carrie'! Of course, after that introduction, seeing the film was a natural progression. Ideally, I should see it again before picking out a height for her, but I have a long Stephen King series arriving later, so that takes precedence!
5ft4.75, but those days, she did look lanky enough to pass for 5ft5+, and in her 'Dressed to Kill' part too.
Nik
said on 27/Jan/19
R-A-N-D-O-M C-E-L-E-B! The average vote of 5'5.17" is crazy!
Littlelee168cm
said on 8/Jan/19
In her Robocop days she would have been 5ft 6 for sure she didn't look tiny next to Peter Weller
Zampo
said on 24/Nov/18
Looks about 5'4 flat here.
Sandy Cowell
said on 21/Dec/16
I remember her as a scheming, gum-chewing cow in 'Carrie' but I've also seen her in many other films, including 'Dressed to Kill', which I clearly don't remember as well as 'redshoes' does, who wrote last December 15th that he/she noticed Nancy's height and weight from a scene in that film!
So I would agree that Nancy must have been 5ft6! Now she is probably 5ft5 or so!
redshoes
said on 15/Dec/15
her height is written 5ft 6in in dressed to kill movie's criminal record(weight 114 lbs)
so i guess her peak hight was 5ft 6in
Alex1960
said on 9/Apr/15
her peak height was 5ft 6in
tilda
said on 4/Apr/15
seeing her previous movies, i think her height must have been 168cm
she has long legs.
timex
said on 27/May/14
probably at her peak time, her height must have been 167cm.
Haze
said on 5/Jun/09
looks 5'4 flat considering heels
Doug
said on 7/Apr/09
Wow this woman looks like my mum! Same height too!
Zoe
said on 22/Oct/08
She is about average then. She has managed to keep up that lean figure from her youth. I was watching Robocop the other day and she does look a deal shorter than her male costars.
Lego
said on 29/Sep/08
i do see 2 inches indeed, now if we consider the shoes, the hair etc the 5'5 actually isn't too far from the truth, but i guess 5'4.5 makes more sense cause i just noticed she's standing kinda straight and you're leaning a bit.
right, 5'4.5 but certainly not shorter than 5'4 ;)
Lego
said on 26/Sep/08
looks more or less 5'6.5 - 5'7 considering the heels, i reckon she's actually a full 5'5.
[Editor Rob: she's looking 2 inches below my eyeline...she's got a nice thicker hairdo]
Captain Spaulding
said on 26/Sep/08
She looks 10 years younger, obviously shes taken care of herself.
MIA
said on 20/Sep/08
I love Nancy Allen since the days of Carrie! She was a very famous NY model back in the day too. Models were smaller then, so 5'4" makes sense to me.
Gago
said on 20/Sep/08
WOW, I gotta say that she looks great for 57 year old woman, what you say Rob, obviously you saw her in close distance.Thanks.
[Editor Rob: yes she still looked good for her age.]