Bruce Greenwood's Height
5ft 11 ½ (181.6 cm)
Canadian Actor from Thirteen Days, Below, Star Trek and TV show Nowhere Man.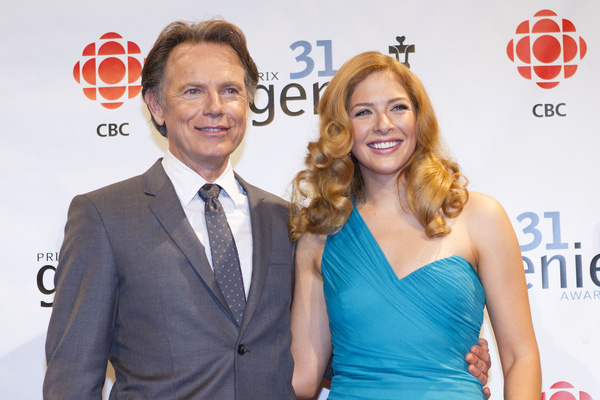 Bruce and
Rachelle Lefevre
Photos by PR Photos
You May Be Interested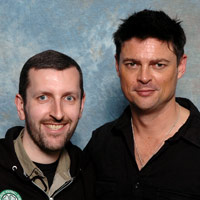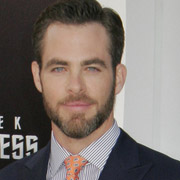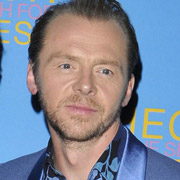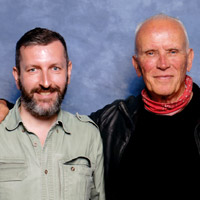 Add a Comment
25 comments
Average Guess (5 Votes)
5ft 11.3in (181.1cm)
CDS
said on 15/Oct/18
Been watching the terrific show, the resident. Greenwood looks barely taller than 5'9" Matt czuchry, maybe an inch, inch and a half, and was actually surprised to see that 5'11" Malcolm Jamal Warner edged him out by just a little. In fact, the shots with the 2 of them, I think Greenwood s footwear had a thicker heel? Tbh, I'd give Greenwood a peak height of 5'11", his actual web listing for the longest time, and a current of 5'10.5".
MAD SAM
said on 10/Jul/18
Maybe 6 feet in his prime Rob ? Right now he's 181.5 cm at 5'11.5"
Rory
said on 29/Dec/17
I felt he looked a good inch shorter than Denzel Washington in Flight.
CDS
said on 11/Sep/17
Here is a pic of both Costner and Greenwood in "13 Days", albeit Greenwood is closer to the camera:
Click Here
CDS
said on 11/Sep/17
I forgot to mention in my first comment, that in "13 Days" i actually thought they had him wearing lifts to be closer to the real JFK's height, since I expected more of a height difference between Greenwood and Costner.
CDS
said on 11/Sep/17
Rampage Clover -- It's been awhile, but I thought in "13 Days" he looked ever-so-barely shorter than Costner; maybe about a half inch. And honestly, I think you tend to over-estimate with most of your height guesses. I think you said earlier you are quite tall yourself, so that might have something to do with it? I agree with the first comment -- 6 ft in shoes (5'11" flat barefoot).
Peacegamersd95
said on 31/Jul/17
He is the second best voice actor for Batman.
Rampage(-_-_-)Clover
said on 6/Jun/16
Looked 2in shorter than Costner in Thirteen Days.
Rampage(-_-_-)Clover
said on 22/May/15
"Peak height was 6ft 0in (183cm)"
Sam
said on 15/Dec/14
One of those guys whose lean frame and face imparts him a taller look on screen...I doubt he's had much in terms of height loss thus far. Accurate listing I think.
Hypado
said on 20/Jun/14
Bruce Looks 180cm today
jtm
said on 4/Jul/13
doesn't look taller than 5'11. could be shorter nowadays.
Rampage(-_-_-)Clover
said on 29/Jun/13
184cm peak, Rob?
[Editor Rob: I doubt it]
Jake: 1.82 m-- 1.83 m-- 1.84 m
said on 24/Jul/12
Assuming Lefevre is wearing 4-inch-heels (which would boost her height to around 5ft 10in), Greenwood looks barely 2 inches taller than her. Rob, is 182 cm better for Greenwood? He looks not over that in this photo and in recent films.
[Editor Rob: yeah always possible he's half inch shy of 6 foot mark today ]
Alex2401
said on 25/Jan/12
No more than 178cm (5'10)
steven
said on 9/Jan/12
5'11 and 6'0 fit in footwear.
nice guy
said on 6/Jan/12
6ft yes but with shoes on...5'11 flat
MHouillon
said on 29/Dec/10
182-183 on the spot ! So 6ft.
Ace
said on 19/May/09
He was close to Kevin Costner in Thirteen Days.
Tom
said on 16/May/09
In STAR TREK he looks about one inch shorter than Zachary Quinto, who is 6'1
Rhonda
said on 14/Mar/09
He looks 5ft10 in I Robot.
jeffs.
said on 19/Dec/08
Also, look at him in I robot next to Will Smith. He's 6'2" and there must have been 5 or 6 in. between them.I say 5'8".
joe II
said on 8/Oct/08
Whoa, I thought he was around 5'8-5'9 mark. Firehouse Dog must have had a tall cast then..
edwardj
said on 23/May/08
There is no way in hell this guy is 6 ft 0 in. In double jeopardy standing beside Ashley Judd he loks about 5'8".
Jacka G
said on 30/Dec/07
Pretty surprised, but watching Deja Vu as we speak and it looks like he has a hair on Denzel. Taller than I thought.