Jerry Springer's Height
5ft 11 ½ (181.6 cm)
English-born American Television Presenter and actor, best known for his show The Jerry Springer Show.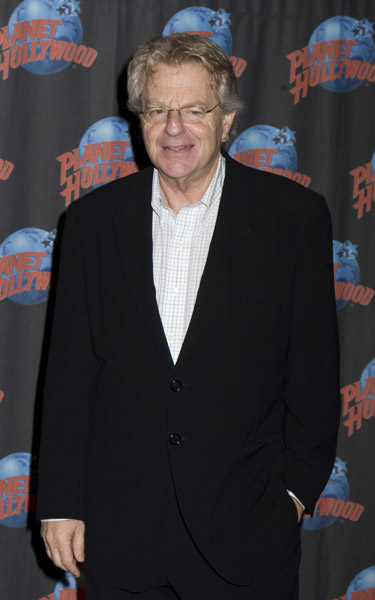 Photos by PR Photos
You May Be Interested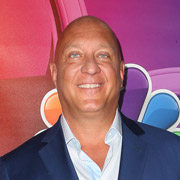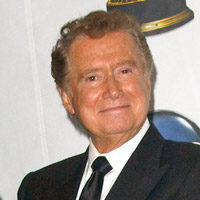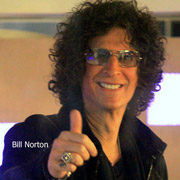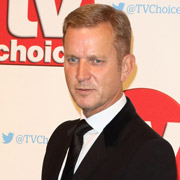 Add a Comment
32 comments
Average Guess (4 Votes)
5ft 11.69in (182.1cm)
Miss Sandy Cowell
said on 18/Mar/20
I have a DVD of Jerry's most outrageous moments. It's 18-rated! 😯 I bought it to appease my boyfriend's lust for the argumentative; I just went to sleep!
😴💤💤💤
Jerry gets 5ft11.5.
Has anybody out there met him? 😉
Miss Sandy Cowell
said on 13/Feb/20
🎂🎁🎉🍻 Happy Birthday Jerry! 🍻🎉🎁🎂
Jerry Springer is today celebrating his 76th Birthday - have a good one Jerry!
5ft11.75. 😀👍
🎂🎁🎉🍻🎂🎁🎉🍻🎂🎁🎉🍻🎂🎁🎉🍻
Rampage(-_-_-)Clover
said on 4/Jul/17
Rob, could you add Steve Wilkos?
Arch Stanton
said on 1/Jun/17
Surprisingly above average, he has the look of a 5 ft 7 or 8 guy.
Mike
said on 8/Feb/17
Jerry Springer is 6'even. He is about 3'' short than 6'3'' Steve Wilkos.
Rampage(-_-_-)Clover
said on 27/Oct/14
Rob, how tall do you think Steve Wilkos is?
delvin
said on 17/Jul/14
sethro steve wilkos is about 190 to 191 cm
sethro
said on 8/Aug/13
How tall is steve wilkos?
hurb
said on 21/Mar/13
hes is a solid 6 foot.
someperson
said on 22/Dec/11
i think this is pretty accurate seems a little taller than 5'10 but is not quite a 6 footer. 5'11 sounds about right
Springerguest
said on 30/May/09
I was on the springer show that aired on May 2, 2007 and I am trying to find a video of the episode can anyone please tell me if one is out on the net and if so where it is.
Theo
said on 19/Nov/08
Looked about 5-9 or 10 when I met him.
Anonymous
said on 10/Apr/08
5'11" barefoot, 6'0" in shoes
Anonymous
said on 22/Mar/08
he's 5-11 he was on george lopez and they were about the same height.
Sid
said on 19/Mar/08
was about 3-3.5in taller than dermot oleary on big brudaz litul bruda
Anonymous
said on 25/Aug/07
He was standing next to 6'4" David Hasselhoff on America's Got Talent, and he looked at least 6" shorter than David.
joel
said on 21/Aug/07
he's NOT 5 11.5 ... i'm 5 11 and he came to my college last election year... i stood next to him and he MIGHT have been 5 8.
Adam
said on 30/Jun/07
I met jerry springer at one of his shows in chicago!!! I am 5'8 and jerry didnt seem much taller...5'10 at the most
Steve
said on 8/Jun/07
Jerry came to the Greater Cleveland Auto Rama a few years ago, and he was signing autographs. I'm about 5'10 1/2" tall, and when I stood next to him, he was the same height. I don't think he's 5'11 1/2". By the way, does anyone know where / how you can measure your height without going to the doctor. A regular tape measure can throw you off because it has that tip (metal edge) on the end.
RICHARD
said on 20/May/07
Jerry looks a legit 5'11 or 6'. Steve obvioulsy towers him on the Jerry Springer show but Jerry isn't short.
Drew
said on 2/May/07
Wow Rob, how is that possible? 5'2" at 17 and 5'11" now?? Wow.
Editor Rob
said on 20/Dec/06
1998 Mirror mentioned that
"At the age of 17 and still barely 5ft 2in - he is now 6ft"
late grower...
elio
said on 23/Jan/06
Tilted head on Springer. I say he looks a solid 6'0" (4" on Glenn)
Danimal
said on 22/Jan/06
I see 5'11"-5'11 1/2" in that pic next to Glenn.
Horatio
said on 15/Jan/06
The big bald security guy on Springer is ofifically 6'3". He dwarfs Springer. My guess is Springer is 5'10" to 5'11".
TheMan
said on 15/Sep/05
Yeah springers interesting acuatually i have no doubt he probably is the height stated here or somewhere around that. He does seem shorter but then he's quite skinny looking. So my guess is he is actually around 6,0.
Qwerty
said on 14/Sep/05
He appeared on who's line is it anyway and was about the same height as Wayne Brady maybe slightly taller than him.
cantstop25
said on 10/Aug/05
van damme does not wear lifts which is probably pie the people think that he is shorter then what he is listed at. In the movie "the quest" there is a scene where he actually does wear lifts and he looks as though he is slightly taller then roger moore. also when he takes pictures he never seems to stand up straight. Because unlike guys like sly and tom cruise he is not sensitive about his height. I have no iudea how jerry ever got the 6'1" listing I would say that he is more like 5'10". Like anonymous said the guests are normally taller then jerry. and like I said before steve is listed at 6'3" and there is no way that there is only a 2.5 inch difference between him and jerry.
cantstop25
said on 6/Jul/05
the big guy steve on jerry springer is listed at 6'3" and towers over jerry by a lot.
Anonymous
said on 15/Jun/05
No way in hell. The guy is no taller than 5'9. Most of the male guests are usually taller than him when he gets up on stage with them. I mean his father was 5'1...
jp
said on 11/May/05
I saw him in the airport and was surprised at how tall he was. I'm 5'11" and I'd say he had a couple inches on me.
Smoke
said on 22/Mar/05
I've never met Mr. Springer, but he's an interesting guy to pinpoint. And in this picture, unless "The Muscles from Brussels" is wearing lifts Jerry doesn't look too tall. I wish I could compare him to myself, as I'm the height that he's billed to be, so judging against myself is a fairly good indicator if a guy is really 6'1". But in this picture he doesn't look like anything more than a 6 footer, if even that.
http://movies.yahoo.com/shop?d=hc&id=1800019090&cf=pg&photoid=478736&intl=us