Jesse Wellens Height
5ft 10 (177.8 cm)
American Youtube personality, known for his PrankvsPrank channel. In 2016 he claimed he was "5'11" but in 2018 revised it to "5'10".
You May Be Interested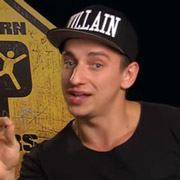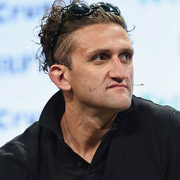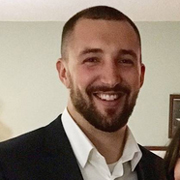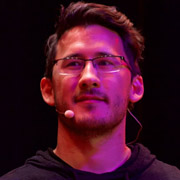 Add a Comment
21 comments
Average Guess (34 Votes)
5ft 9.97in (177.7cm)
Greg
said on 11/Apr/20
He's always claimed 5'11? Idk where his 5'10 claim came out. He can look 5'9-5'10 next to Snoop. I know almost 5'11 Vitaly edged him out. If Snoop is around 6'4 Jesse is Max 5'9 range.
Nik Ashton
said on 1/Feb/20
At least he was truthful in his more recent claim!
Fisticuffs
said on 5/May/18
@heightseeker, Ethan claimed 5'11" on Twitter but I doubt he's any taller than 5'9".
Click Here
Rob, maybe he's worth an add?
Vin
said on 1/May/18
I remember one of his vlogs years before the fame where he claimed to be 5'10
Greg
said on 26/Apr/18
@MD I Agree with you he's a weak 5'10
heightseeker
said on 25/Apr/18
Rob,
regarding h3h3, here he is with Neistat
Click Here
, here he is with 6'3 MKBHD, here he is with Steve O
Click Here
Thoughts?
MD
said on 25/Apr/18
He's always looked more in the 5'9" to 5'10" range, than the 5'10" to 5'11" range. He doesn't strike me as a solid 5'10".
ItsGreg
said on 23/Apr/18
Jesse is from my town, he was actually in the city today. Would have been interesting to meet him, this would debunk his height mystery once in for all. Going to try and meet him and take a photo for comparison xD
ItsGreg
said on 22/Apr/18
His hair adds illusion to him looking taller, but the is no more then 5'9.5-5'10, I am sure he measures 5'10 at some point of the day but I don't think he will hold it for the entire day.
Yht
said on 21/Apr/18
It's just the camera angle.No big upper body here.
Greg
said on 21/Apr/18
Rob I think Jesse should be downgraded to 5'9.75" and Vitaly needs an upgrade to 5'10.75" because he is edging out Jesse in this picture with horrible posture
Click Here
their footwear was identical too I believe, what do you think?

Editor Rob
It's a beach and Jesse is on the downslope, so unfortunately we can't say much about their heights.
Shaq
said on 21/Apr/18
@truthteller123
He has wide shoulders and his (ex) gf is tiny, that's why
Bego
said on 20/Apr/18
I used to think he was taller than 5'11" before, but after seeing more of his body frame and how he compares to others i wouldnt give him more than 5'10". Perhaps 179cm in morning and 177,5 at night.
Truthteller123
said on 20/Apr/18
Rob,
I always thought this guy was quite tall, like 6'1-2''. Perhaps the bulky upper body makes him appear bigger than he actually is? I don't know, but something about him made me think he was quite big. Just looking at the photo, I'd thought he'd be a 6 footer.

Editor Rob
Maybe he could pull off looking taller in videos than he eventually admits to being!
Yasir
said on 20/Apr/18
He's really cool
YounqBoiiz
said on 19/Apr/18
Always looked 'tall' to me. Good to see he's the average height and still looks tall.
Kevin
said on 19/Apr/18
Looks taller than a flat 5'10
heightseeker
said on 19/Apr/18
Fair enough.
Rob, what do you think about h3h3's Ethan Klein? He seems like 5'8

Editor Rob
Well he claimed 5ft 11 and Hila's height was 5ft 10...I haven't really seen much of them.
aknawkneemoose
said on 19/Apr/18
totally always looked like a 5'11 guy to me this makes me feel weird
Cig
said on 19/Apr/18
Barely edges out Casey Neistat.
Greg
said on 19/Apr/18
Knew he wasn't the full 5'11, Vitaly edged him out with horrible posture and snoop towered him. Might even be a weak 5'10, Jake Paul also edged him out quite a bit.