Casey Neistat's Height
5ft 9 (175.3 cm)
American filmmaker and Youtube personality. On twitter he once mentioned
"people gave me a hard time in the video with Karlie Kloss, said i was short. I'm not short, she's crazy tall.....i'm 5'11" with a strong hairline.."
. He also said in 2020
"I'm 5'11" in heels 👠"
You May Be Interested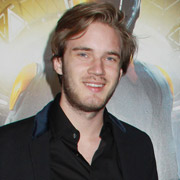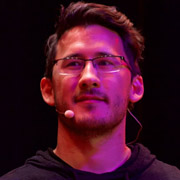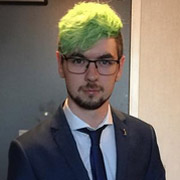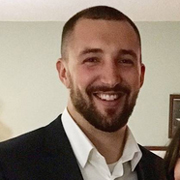 Add a Comment
54 comments
Average Guess (79 Votes)
5ft 9.03in (175.3cm)
ChaosControl 6'2.5
said on 4/Jan/21
People like him are the reason I get 6'4 guesses
Nopal
said on 2/Feb/20
No way this kid is 5'11
Nik Ashton
said on 1/Feb/20
You tell 'em Casey!
Nik
said on 16/Nov/18
He is average in height!
TheBat
said on 11/Nov/18
Lol at that 5'11" claim! Casey is a typical 5'9" man thinking he's 2 inches taller when he isn't. That's like me saying that I'm 6'0" when I am realistically 5'10" to 5'10.25".

Editor Rob
5ft 10 is a claim he could have got away with, but I think 5ft 11 is just pushing it too much.
cmillzz
said on 26/Aug/18
lol 5'9 guy claiming 5'11, and then people actually buy into his claim.
Clicwyd
said on 10/Aug/18
He grew like Will Smith
Click Here
qqq
said on 9/Jul/18
He's at least 5'11.
Picture with around 5'11 Joe La Puma from Complex in flat shoes
Click Here
ChrisAnthony
said on 4/Jun/18
Met him in NYC.
Click Here
I actually haven't had an official measurement, but I consider myself around 5'7 range. He was on slightly higher ground, but leaning over a bit - I was further back in the shot, so I don't know how much perspective the image shows.
However, he looked 5'9 range in person. Neither tall, nor short. I could see why his 5'10 claim would be believed, he's got a good physique - and is always on a skateboard!
Laura Bogart
said on 9/May/18
This guy is my twin Zayn Malik's height!
Christopher
said on 22/Apr/18
I would have called him closer to 176-177cm but 5'10 could be a possibility.
ItsGreg
said on 22/Apr/18
@lenny yes lol my 5'9 friend swears he is 5'11, when I have over an inch and a half on him in the noon.
Lenny
said on 21/Feb/18
Yes this listing is good, in fact I honestly though he'd be around 177cm but maybe i was wrong. And yes it is very common for 5"9 people to claim 5"11
John
said on 14/Dec/17
at, how do you know his wife is 5'9?
az
said on 13/Nov/17
his wife, Candice pool, is 5'9, and every time she's in the vlog he is about 3 inches taller then her so learn your facts.
feez
said on 11/Sep/17
He was really dwarfed by Karlie Kloss. He would make people think she is about 6'3 or 6'4. Really.
Peter181cm
said on 8/Sep/17
5'11 or 6' that's a joke ? :DD
That's a very funny man :DD
Typical 5'9 trying to claim 5'11 or 6'
BRYAN
said on 5/Sep/17
Casey is 5'9 im 15 and 5'10 I took a photo with him and he's a bit shorter than me. He even said "hold on kid you're a big one. That was may 11 2017.
I didn't know my height until I met him, after I met him i went to my high school's nursery and got my height measured turns out i am 5'10. sorry first time here i don't know how to post a picture.
5ft10guy
said on 1/Sep/17
He looks 5ft10 at times.I even believed his 5ft11 claim bc he towers his wife who I thought was 5ft7.He dresses very fitted and has good posture which is why he can look taller.
vic
said on 25/Jun/17
how tall would you say his wife Candice is?
Chris
said on 20/May/17
I love his videos. His big persona often reciprocates to people assuming he's taller than he is. I've seen him claim from 5'11 a few years ago to 5'10 more recently - but what's definitely notable is that he stands on his tip-toes a lot in photos. For example:
Click Here
Click Here
He's clearly insecure about his height. Maybe not insecure enough to wear lifts, but insecure enough to bring it up regularly (on his vlog multiple times), go on tippy-toes for photos and overmark himself by a few inches. I can see him as the sort of guy who wouldn't ever admit to being insecure about anything, and most people wouldn't question him at 5'10.
As for Jesse Wellens, who claims 5'11. I've seen him at around Casey's range and even less in some videos. He's definitely over-valuing himself as well.
This guy is a solid 5'9, 175cm. You can see it next to 6'1 Kloss, you can see it next to 5'8 King Bach and you can see it next to 5'5.5 Dave Franco. There's a slim chance that he could creep up to 176cm, but I'd be inclined to say this listing is spot on.
It's funny how many big Youtubers are 5'9 btw. Lol.
Michael R
said on 7/May/17
I watch his vlogs a lot and he looks easily a strong average maybe it's his slim figure
Michael R
said on 4/May/17
If jesse wellens is 5-11 then Casey has to be 177-178 make a page for Jesse rob he has over 10 million subscribers
growtallerguru
said on 30/Apr/17
looks 5'10" to me mate
Hans Meiser
said on 17/Apr/17
Could be 5'9.5.
travis
said on 15/Apr/17
i thought he was a least over 6'
Revisionist
said on 30/Mar/17
heelshealheight, I don't know where you live, but in Canada, it's very unusual to see 6-foot plus females. Kloss is a giant. Her male equal is at least 6'7 and change, like Lebron James. Incidentally, I don't see too many 6'7" males either.
Most tall women here in western Canada are 5'8-10. Even 5'11 is quite uncommon --as are their male counterparts at 6'5. Most of the taller males here tend to be 6'1-3.
HonestSlovene
said on 19/Mar/17
He never looked tall in his videos, more average at best, so 5'9" makes sense. Could be near 5'10" earlier in the day.
Fight Club
said on 26/Feb/17
He looks TALL AF on his videos WTF (pardon my language but that's messed up) !!!!!
Chris
said on 12/Feb/17
5'9 guy, but keep in mind he did say on twitter he wasn't insecure about his height when the company LiftKits sent him insoles.
Matt
said on 9/Feb/17
I used to believe that I was 5'10 based off inaccurate measuring done by friends, and while wearing shoes. It wasn't until I started going to the Dr. a lot more, and having to get accurate barefoot measurements, that I realized I was 5'9. I think this happens to a lot of people, or they end up hearing guesses on their height from someone else, and just take it as fact. I am also sure that insecurity plays a big part too. Nothing wrong with being 5'9 Casey! Embrace your average height!
Pegasus
said on 31/Jan/17
When he met confirmed 5'11 tall youtuber Jon Olsson they looked within half an inch of height. I'd say he's not far off 5'11.
Jesus Christ
said on 23/Jan/17
Click Here
Casey with 6ft 4in Lewis Howes.
True 5'11" fella
said on 23/Jan/17
It irritates me so much when people lie about their height. It's guys like Casey that make other people think that 5'11 is short.
Chris
said on 23/Jan/17
He claimed in a Vlog Q and A that he was "between 6'2 and 5'10 - or let's just say a lot closer to 5'10"
He's clearly quite insecure about it, alongside viner Jerome Jarre, he attempted tip-toeing and saying he "wasn't that short".
Also has a lot of pics tip-toeing in photos with family and son.
He's got a big, confident personality, but it seems he's not too content with his 5'9 stature.
Jesus Christ
said on 22/Jan/17
The Hadid chick looks under 5ft 8in. That pic I sent a couple of days ago (where she is with Joshua and Neistat) proved me wrong. She is like 5ft 7.5in.
Future
said on 22/Jan/17
If he's 5'11'' then I'm 6'2", so no, he's 5'7 or less
Editor Rob: I doubt he is less than about 5ft 9, I'm sure he had a video where he was well over an inch taller than Bieber.
The Exorcist
said on 21/Jan/17
@Jesus Christ: He looks 5'9" - 10" range in that pic. It's hard to be precise tho because AJ is tilting his head up.
Jesus Christ
said on 21/Jan/17
Click Here
Rob, Casey towers Bella Hadid in this pic. He looks like he could be 5ft 10in or Bella is shorter than 5ft 8in but she is bending her right knee so we have to consider that as well. What do you think?
Editor Rob: you have big Anthony Joshua in the image there!
Jesus Christ
said on 21/Jan/17
He looks very tall in his videos when he is standing guys.
Bard
said on 20/Jan/17
Why do so many 5'8-5'9 people claim to be 5'11? Who are they fooling?
Allie
said on 19/Jan/17
@The Horse of FUNK - It's not about his height, it's a playful jab at his looks, he's making fun of hairline.
Philip McMullin
said on 19/Jan/17
looked as tall as roman atwood, who is 5ft8 and shorter than a VERY nearly 6ft jesse wellens
HonestSlovene
said on 19/Jan/17
@heelshealheight 6'0.5" still is far from common height for women these days, 5'9" is a very common male height still these days. Average for females in the west has grown 1 inch in the past 40 or so years (from 5'4" to 5'5") and for men also 1 inch (from 5'9" to 5'10").
heelshealheight
said on 18/Jan/17
I would agree with this height claim. Checked some photos of him in trainers next to Karlie Kloss (in flats) and he appears to be around the 5ft8-5ft9 range. As for those who claim that Karlie is 'too tall', no, she's not. It's evolution folks; people are getting taller and taller. Many of my younger male and female relatives have sprouting heights; it's definitely not unusual to see women who are 6ft and taller. However, what I really do 'enjoy' about Karlie's height, is that she (albeit inadvertently) refutes all those ludicrous height claims her peers seem to make. That said, the height difference between Casey and Karlie appears to be the same as that between Taylor (in high heels) and Karlie. Therefore, Taylor's 6ft height claims are rubbish as she's towered by Karlie even when she's wearing very high heels (and Karlie's in flats).
The Horse of FUNK
said on 17/Jan/17
What the hell does a "strong hairline" have to do with height?
Strong 5ft9
said on 17/Jan/17
Yeah, no way he's 5'11". Karlie definitely looks about 4.5" taller than him. Possibly even 5"-5.5" if the sidewalk is a bit wonky.
Jim Hopper
said on 16/Jan/17
Liar!! 5-9 max
The Exorcist
said on 16/Jan/17
I like this guy. He's a little weird looking, like a mix between Sean Penn and Alex Winter, but he's got a very colorful personality. Quite hyper! I always get the impression from his videos that he looks a little under average height.
Editor Rob: to be fair to the guy, he is one of the more talented youtubers and is able to speak publicly very well, a skill I wish I had!
TJE
said on 16/Jan/17
Definitely somewhere in that 175-176 zone.
cgf
said on 16/Jan/17
Well, Karlie Kloss is crazy tall. That's true.
Kaspar
said on 16/Jan/17
Great listing Rob! Definitely looks 5'9 minimum.
grizz
said on 16/Jan/17
Embrace your real height, for Pete's sake. It's like every single youtuber adds 2inches to their real height
Peter 179cm
said on 16/Jan/17
A disgrace to the 5'11 community!! LOL...