Jessica Chastain's Height
5ft 3 ¾ (161.9 cm)
American Actress best known for roles in movies like Interstellar, The Help, The Martian, The Tree of Life and The Debt.
Plus, Helen Mirren's 5-4, and I'm 5-4. - Patriot Ledger, 2011
I'm five four. I don't know if there will ever be a day that I'm not wearing heels. I'm a very big personality and I don't like to look up at other people. - The Guardian, 2016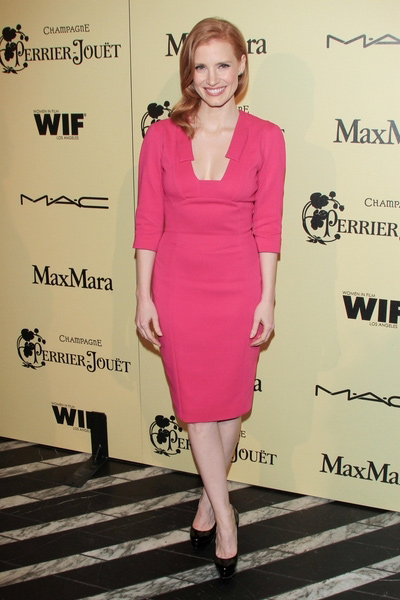 Photo by PR Photos
I'm 5'4" in real life, so in the film I wore seven-inch platforms under my dress because I play Tom Hiddleston's sister, and he's, like, ginormous.
You May Be Interested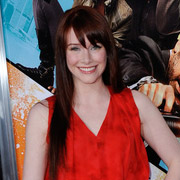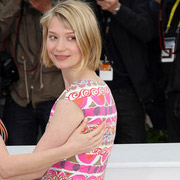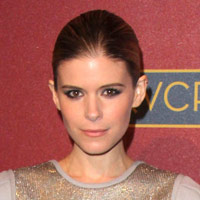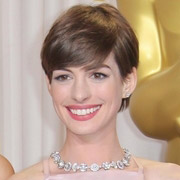 Add a Comment
35 comments
Average Guess (30 Votes)
5ft 3.4in (161cm)
Miss Sandy Cowell
said on 9/Jul/21
Jessica has the presence of a person considerably taller. I was surprised when I first found out that she wasn't around 5ft6 or so.
5ft3.75. 😃🌹
Chris Junior Hernandez 1990
said on 11/Mar/21
Shortest looking 5'4. Elizabeth Olsen might be tallest looking 5'4 compared to Jessica Chastain.
ALEXIZ/180cm
said on 12/Jan/21
157 cm max or 5'2.
Jtm
said on 30/May/20
i still think she's closer to 5'2 than 5'4. idris elba is a head taller in molly games even when she is wearing heels and noticeably shorter than julianne moore. maybe moore has higher heels but moore would still edge her out.
Chris Junior Hernandez 1990
said on 27/May/20
My sister met Jessica a few years back mention she can't be 5'4 look a little shorter like between 5'3-5'3.5" so Rob nailed her listing too well. I did say close to 5'3 1/2 is a mid day height.
Miss Sandy Cowell
said on 24/Mar/20
It's Birthday Time for Jessica again, so it's....
🎂🎁💐 Happy Birthday Jessica 💐🎁🎂
Wishing beautiful redheaded Jessica a fantastic 43rd Birthday today!
😄👍XX
5ft3.75.
🎂🎁💐🎊🎂🎁💐🎊🎂🎁💐🎊🎂🎁💐🎊
Miss Sandy Cowell
said on 24/Mar/19
😊🎂👍 Happy Birthday Jessica! 👍🎂😊
Wishing Jessica a wonderful 42nd Birthday Jessica - still a lovely age! Always gorgeous, always brilliant, I first saw her in the excellent horror movie 'Mama'. I was hooked, and showed it to my boyfriend, who filled me in on other films of hers!
I always felt she looked taller than under 5ft4 because she's got such a slender figure, but today she gets 5ft3.75. I think the average is too low.
GRIT
said on 5/Jan/19
Seems 5ft3 to 5ft3.5
5'10 hugewhitebear
said on 29/Dec/18
Not over 5'3.5 barefoot. 5-6 inches shorter than Tom Hardy in 2/3 inch boots. Lawless photos.
Nik
said on 15/Nov/18
Jessica is adamant about being 5'4"!
denisse
said on 10/Nov/18
she is 5'2.
James McMichael
said on 21/Oct/18
If Jessica Chastain is 5'4" in her bare feet then Jade Parfitt is 5'10" in her bare feet.
Click Here
Click Here
Click Here
MAD SAM
said on 25/May/18
She gives impression of a tall woman but never noticed her heels, uh anyway she's about 160 cm
jeb077
said on 24/Jan/18
amazing women, hollywood discovered her late.
Tall Sam
said on 22/Jan/18
I thought she could pull off a solid 5'4" but maybe her heels have had me fooled at times.
DirectorKrennic
said on 21/Nov/17
Stunning actress, unfortunate that she does not do photo ops.
anonheight
said on 22/Aug/17
In candids with anne hathaway, jessica could be 5'5, even. she doesn't look that far from 5'8, but i'm not claiming she is, just saying their height difference in flat shoes isn't a great one
Alex
said on 25/Jul/17
Michael Stulbarg who you have at 1.69 was taller than her in Miss Sloane with heels so I would say she is strong 1.60
Sandy Cowell
said on 8/Oct/16
My introduction to this actress was in the horror flick 'Mama', in which she plays a dark-haired, sexy rock chick who goes to great lengths to help 2 little girls that are related to her boyfriend. I could tell she was tiny from her part in that film but I feel she has the presence of someone much, much taller!
Cliff
said on 15/Sep/16
Photographic evidence points to a strong 5'3." Brandon's posting on her casting call stand-in nips it in the bud for me.
brandonknight
said on 30/Aug/16
A recent casting call looking for her stand-in listed her at 5'3".
Click Here
Jonathan
said on 24/Nov/15
She's 5´2 max ... Look this picture:
Click Here
jtm
said on 5/Oct/15
how long will she be listed 5'4 here? she's clearly nothing over 5'3 and most likely shorter.

Editor Rob
while she might be somewhere in 5ft 3-4 zone, I wouldn't have thought arguing under 5ft 3 was possible...
Len
said on 3/Oct/15
Wouldn't be shocked if she was really 5' 3.
jtm
said on 27/Sep/14
the last post was from me.
she was clearly shorter than olivia munn in recent pictures. i hope rob will take another look at her because she doesn't look 5'4 when you see her with other people.
said on 9/Aug/14
look at her next to james mcavoy. mcavoy was probably wearing lifts but she is not a legit 5'4.
Sam
said on 23/Jun/14
Really attractive in Mama in punkish get-up with dark hair, she has a nice body...she can come off taller due to her good posture, lean frame and heels, but only average height.
sixfooter
said on 23/Aug/13
Good height for a gorgeous woman
Sam
said on 8/Jan/13
Agree that 5'4" is her honest height. She's about a head shorter than Michael Shannon and Jason Clarke. She's also within a couple of inches of Tom Hardy's and Shia LaBeouf's similar heights in her heels.
Jim!
said on 4/Aug/12
Beautiful woman, perfect height - 5'4 is right on. Chastain is a goddess.
Julie
said on 12/Oct/11
Wow, I thought she was like 5'7 or more, she looks like a tall girl for some reason.
saef
said on 4/Oct/11
yea yea it's true i think.
rajesh shakya
said on 1/Oct/11
my height only 5.3 how to increase my height pls help me
brandonknight
said on 28/Aug/11
Yep, looks exactly 5'4" like I mentioned before.