Kate Mara's Height
5ft 2 (157.5 cm)
American Actress from films like 127 Hours, Shooter, Iron Man 2. On tv she can be seen in American Horror Story and House of Cards. On twitter when someone mentioned her as 5ft 3 but also said:
"I'll give you an extra inch and admit I'm only 5'2! Definitely a proud member of the short club"

Photo by kathclick/BigStock.com
From that day on I prayed that I wouldn't grow. I just wanted to be short so I could be on Broadway. I have actually not grown since. So my mother blames my five-foot-two height on my passion for being on Broadway.
Parade.com
You May Be Interested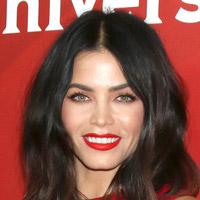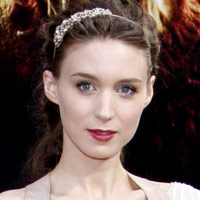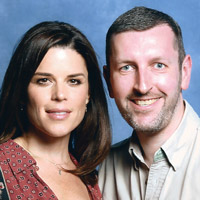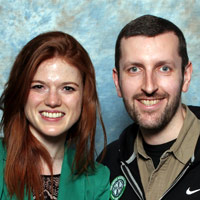 Add a Comment
23 comments
Average Guess (18 Votes)
5ft 2.31in (158.3cm)
Miss Sandy Cowell
said on 27/Feb/20
🎂🎈💐🎁 Happy Birthday Kate! 🎁💐🎈🎂
Kate is today celebrating her 37th Birthday. Congratulations to her!
5ft2.
🎂🎈💐🎁🎂🎈💐🎁🎂🎈💐🎁🎂🎈💐🎁
Miss Sandy Cowell
said on 8/Feb/20
I'm got my beady eye on Kate in 'Urban Legends: Bloody Mary' again. I feel quite confident in saying now, having seen her in 'American Horror Story', that Kate definitely favours the horror genre!
5ft2. 😁💐
Nik
said on 7/Nov/19
She's a proud member of the honest club!

Editor Rob
She's a welcome addition to it. She holds up pretty well with
Jamie Bell
Nik
said on 9/Jun/19
I am glad that she is proud of her height!
Miss Sandy Cowell
said on 19/May/19
Kate plays a huge part in 'American Horror Story'! I have never really taken in her acting abilities so well until now, and she's a feisty little fire cracker! I knew she wouldn't be tall; her sister is only 5ft3, after all, but Kate, at 5ft2, is that little bit shorter. She plays a seductive spirit, and she wants a baby!
5ft2 it is. 👻🔥
Nik
said on 26/May/18
She looks 5'2"!
MAD SAM
said on 25/May/18
Love her role in house of cards ! 158 cm perfectly fits her height description
Sandy Cowell
said on 30/Jul/17
I am watching Kate in 'Urban Legends: Bloody Mary' on the 'Horror Channel' right now!
I recognised Kate straight away from her picture here on Celebheights - the long, red hair and the petite height.
When I first saw her picture, I thought, "Her hair isn't as dark as her sister, Roony's, but the heights are similar, with Kate being the slightly shorter of the girls."
Roony entranced my boyfriend with her kick-ass performance in 'The Girl with the Dragon Tattoo', and she did rather come over as brave to me for a 5ft3 girl in that film, but she was excellent at martial arts, which SO helps!
Kate has been given an altogether more 'girlie' type role in this, but she is good in it and it has been a fine introduction to her for me in a film which I would recommend to my friends, and I don't half feel embarrassed if I ever let them down!
She gets the 5ft2 I was expecting her to be.
Giorgi
said on 11/Feb/17
She's a perfection.
Paleman
said on 1/Aug/16
What a hot lady. I didn't realize she was this short.
Mouse22
said on 18/Aug/15
Actually, I looked at pics of hers and from the look of her upper arms between shoulder and elbow I guessed she must be not more than 5'2" or 5'3", her anatomy doesn't look tall to me even when there's nobody else in the picture.
Rampage(-_-_-)Clover
said on 29/Jun/15
Click Here
Rob, could you add Boris?
Rampage(-_-_-)Clover
said on 8/Jun/15
Rob, how tall would you reckon this bloke Boris McGiver is beside Mara?
[Editor Rob: he could look over 6ft]
Rampage(-_-_-)Clover
said on 5/Jun/15
Rob, House of Cards
Alice 5'2
said on 15/Oct/14
Love her! Love her height and her nose it's perfect!
Chris
said on 28/Aug/14
She's a very unique beauty and i agree that she looks taller on her own
Nicky
said on 4/Mar/14
Ideal height for a woman is about 5'6.
This is simply ridiculous. You get lovely women in all heights and builds and who are you to say what is ideal, anyway?
Back to topic, I think Kate Mara looks adorable, very feminine and proportionate.
Kam
said on 20/Feb/14
Very pretty face, but her body is too tiny. Ideal height for a woman is about 5'6.
J.Lee
said on 27/Jan/14
I thought she was 5 ft 6 or 7. Rob, do you think she has a taller look?
[Editor Rob: some people in photos on their own can certainly look taller than you imagine]
Kaly
said on 15/Feb/13
I was standing right next to her in London for a couple of minutes, shoulder to shoulder, waiting to cross the street. I'm only 5' and she appeared shorter to me than 5'3" but not that much shorter, so I'd say she's 5'2", barely. She's of average built but seems fairly petite since she's so short! She was very cute, but 'normal-looking' enough in reality. The short moments she glanced at me, I saw she has the same magnetic eyes I know from her commanding screen presence in TV and movies, so I'm not surprised she's more famous now than ever!
blue
said on 11/Feb/12
I would say she's around 5'1", 5'2" the tallest. She appears to be much smaller than 5'3"
gigi
said on 30/Nov/11
she looks shorter than this on american horror story especially next to dylan mcdermott who is supposedly 6'0"
venus
said on 24/Dec/07
Definitely 160cm, might be shorter.