Jessica Wright's Height
5ft 6 ½ (168.9 cm)
British tv celebrity from The Only Way is Essex. In the Daily Mail she was quoted saying:
"I can't stop looking at my new boobs. I'm about 9st and 5ft 6 1/2in. I probably weigh more now, as my boobs weigh a pound each,"
and in OK! mentioned
"I'm 5ft 6ins so I'm fairly average height"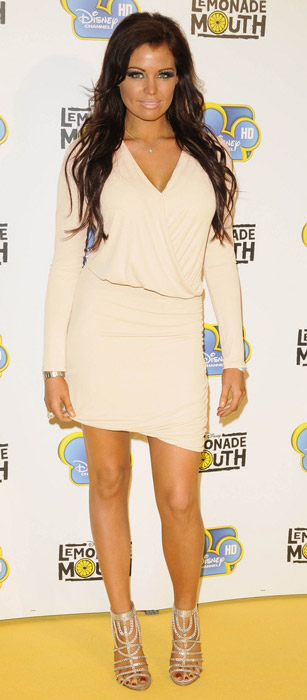 Photos by PR Photos
You May Be Interested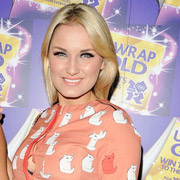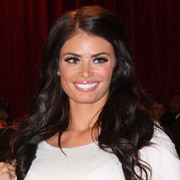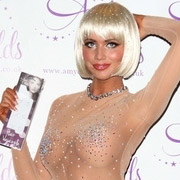 Add a Comment
35 comments
Average Guess (2 Votes)
5ft 6.25in (168.3cm)
Nik
said on 27/Oct/18
she is clearly above average!
asd
said on 4/Jul/16
Hey Rob, how tall do you reckon that Pete Wicks fella is? He claims 5'10 but looks more 5'8/9.
Editor Rob:
Here is a page
, my first thought was about 176cm for him...to be fair, he did say 5ft 10 on a good day, so at least he is kind of admitting somewhere in 5ft 9 range rather than 5ft 10!
I'm not sure if he is just 5ft 8 though.
Arch Stanton
said on 8/Dec/14
Click Here
I mean look there, granted she can look much taller in some photos but her thin frame and proportions give that illusion. I think 5'5.5 for Lucy perhaps? I had absolutely no idea that Mario guy was that tall, in fact I'd thought he was one of those little Italian fellas!!! He does actually look easily a proper 6 ft 2 there!
[Editor Rob: lucy has claimed 5ft 6 before although 5ft 5.5 might be the most she is.]
Arch Stanton
said on 8/Dec/14
Rob is Lucy Mecklenburgh and Arg worth adding then if you have Chloe Sims, Jessica and Mark Wright, Sam Faiers and Amy Childs! About 5 ft 5 I think, Arg is 182-3 range I think. I don't watch the show but lord knows they're everywhere. They bring in a fair bit of traffic I'd guess.
lolo
said on 13/Feb/13
same heigth as beyonce 169 or 170cm
Anonymous
said on 18/Jun/08
Early in his career Moorer was listed as 6'1.This is back when he was a young light heavyweight knockout artist..Reckon he is this height!.He was the WBO lightheavy champ beofer he moved up in weight!.
glenn
said on 16/Apr/08
there is also no way he is 6ft.he looked at least 6-1. nicole-didnt see your post.thanks :-)
Jeff Holcomb
said on 16/Apr/08
The shoes must be the difference here. I am a pro boxer and met mike in Memphis, Tn at a card I was boxing on. I am 6"02 wothout shoes. Mike was a nice guy but it would be pushing it to say he is 6"00. I was wearing normal flat boxing boots and he was wearing tennis shoes, so there is no way he is 6"02.
John
said on 8/Apr/08
looks 6-1 tops.
anonymous
said on 3/Apr/08
i am going to go with 6`1.5. He really doesn't look much over it.
nicole
said on 1/Apr/08
Okay, at this point it must said this. Glenn you make a very good job, excellent. And it needs time and nerves with the celebrietis.
By the way Michael looks 6ft2inch.
Anonymous
said on 29/Mar/08
looks 184-185 cm
glenn
said on 24/Mar/08
i could answer for myself thank you.i dont have a job.
Duh
said on 24/Mar/08
Fern, he stands in front of hotels and gets signatures.
fern
said on 24/Mar/08
glenn wut exaclty is ur job?
Anonymous
said on 23/Mar/08
he doesn't look 6'2 at all, if he's 6'2 then glenn is taller than 5'8. I'd say he's 6'1 tops.
Josh
said on 23/Mar/08
Mmmm looks 6'1
glenn
said on 21/Mar/08
thanks for the words outbenchthis.i develop the pic into an 8x10 at a lab and within 15 minutes to 30 minutes i have it ready for when i see them again that night or day.or on rarer occasion i see the celeb the next day and have them sign it then.
OutBenchThis
said on 21/Mar/08
Glenn, are these photo's polaroids? I'm only asking as I wonder how you're able to get the celeb to sign it and I can't think of any other camera that is instant. How does this work in regard to you celebrity autograph business, Glenn? Do you take two photos and have the celeb sign both, one with you in picture and one without? Very entrepreneurial young man! Cool photo too :)
Big T
said on 20/Mar/08
1994 George Foreman, I mean btw
Big T
said on 20/Mar/08
I think George Foreman has him by 2 inches, how tall does that make him? 6'1 1/2" max I'd say
Anonymous
said on 20/Mar/08
I don't see 6 inches at all in the picture. I see more like 4-5 inches.
Anonymous
said on 20/Mar/08
like 6'1 tops no more than that.
anonymous
said on 20/Mar/08
he looks a weak 6`2. like 6`1.5 or 6`1.75. I cant remember, was he taller than evander in their two bouts together?
Anonymous
said on 20/Mar/08
Looks no more than 6-1
glenn
said on 20/Mar/08
its a photo.photos are deceiving.from where he is standing,he should have the pavement advantage actually.i think he looked 6-1.5 or so in person.not 6-1.
TNTinCA
said on 19/Mar/08
Yah, he does appear 6'1". A footwear or angle issue, glenn? What was your take?
maximus
said on 19/Mar/08
looks 6'2" to me.
Vegas
said on 19/Mar/08
whats your estimate for him glenn, he looks ~5inches taller here but i notice he seems to have a much larger forehead than you
Ras
said on 19/Mar/08
6'1-6'1.5.
nick
said on 19/Mar/08
appears 6'1
Yaspaa
said on 19/Mar/08
I agree boys,6'1 - 6'1.5
glenn
said on 19/Mar/08
thanks sid.
Sid
said on 19/Mar/08
glenn looks cool in da pic. looks right.
Alex
said on 19/Mar/08
I see 6'1 there. 6'1 1/2 tops.