Amy Childs Height
5ft 5 (165.1 cm)
English reality tv star from The Only Way is Essex, and 'It's all about Amy'. In New Magazine (March 2011) she is quoted saying:
"I'm 8st 2lbs and 5ft 5in tall. You don't have to be 6ft tall to be a model!"
. She also mentioned that
"My legs are my favourite part of my body - they're quite long, even though I'm only 5ft 5in".
On her twitter she has given both 5ft 5 and 6.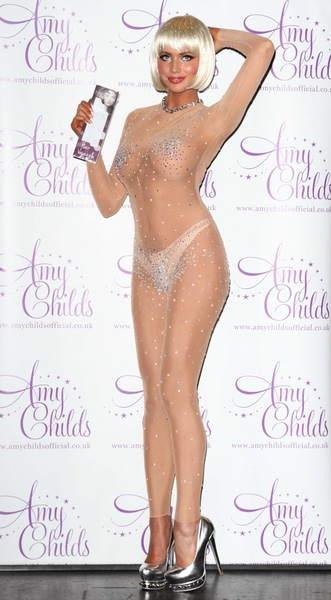 Photos by PR Photos
You May Be Interested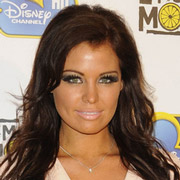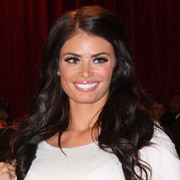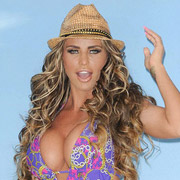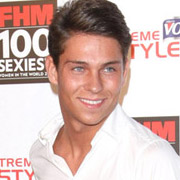 Add a Comment
16 comments
Average Guess (3 Votes)
5ft 5in (165.1cm)
Nik
said on 15/Jun/19
5'5" is on the high end of average! It's great that the average vote (3 votes!) works out to be her listed height!
Sandy Cowell
said on 16/Jun/18
She really is a sweet girl!
I am watching that episode of 'Dinner Date' again, and you should just see the guys' faces light up when they open their doors to see Amy Childs!
She does wear very high heels, so it wasn't unduly easy to guess her height correctly! I would have gone for as much as 5ft7 even, as I didn't remember her height from the last time I landed on this page!
I will, however, agree with the 5ft5!
Sandy Cowell
said on 23/Jan/17
I saw Amy on 'Celebrity Dinner Date', which meant that she went round to three fellows' homes for a blind date!
I haven't seen her on 'The Only Way Is Essex', but I she is frequently in my celeb magazines and I know she runs a beauty salon. I think women who help other women to feel good about themselves are invaluable actually!
In the 'Celebrity Dinner Date', Amy wore extremely high shoes as one might expect of her, so she came over as taller than 5ft5! I didn't have the foggiest idea as to Amy's height before, but I will agree with the 5ft5 she says she is. I don't think it terribly likely that Amy will appear on TV any time soon with flat shoes on! Perish the thought!
I like the way Amy calls everybody 'Honey'! 👰👠👠👗💄
Rojina
said on 18/Jan/17
She DOES have good legs,though. At Lulu & Elle - females reach their peak height usually at around age eighteen
J.Lee
said on 16/May/15
Rob she is listed as 5 ft 8

Editor Rob
that's a problem when a company tries to tell people a 'fact'.
Unless you are measuring somebody you have to say this is a guess.
Of course I also try to find quotes by the celebrity if possible and add it to help give visitors the option of believing their claim or not...and there is an open comment on every page should someone want to offer their opinion.
people can use any source they want. Celebheights is my job though and we are all trying to get good guesses for the celebrities on here.
btw, here is a link to Amy again giving a height a few months ago
Click Here
.
Arch Stanton
said on 28/Jul/13
OK, that photo makes this page worth having, I'll give you that :-]!
Shaun
said on 21/Jan/12
Glamour models average 5'4"-5'6" I think. Childs, Jordan, Nicola McLean, Lucy Pinder, Imogen Thomas etc all seem to average 5'5" range
Joe
said on 10/Jan/12
Thanks, Rob :)
Joe
said on 10/Jan/12
Can't believe you've given this talentless nobody a page, Rob. Lionel Messi doesn't even have one!

Editor Rob
I will add Messi today, just for you :)
Lulu
said on 3/Jan/12
Hi i'm 5'7" and a 15 year old girl do you think i could grow to 5'9? I really really want to grow taller
short man syndrome
said on 29/Dec/11
"You don't have to be 6ft tall to be a model!"
- But it helps....
Voiceless Dental Fricative
said on 29/Dec/11
Rob:
There's supposedly a Howard Stern interview where Vai claimed to be 6'2 and 150 pounds.
Look as the last post on this page by Ozzdoc:
Click Here

Editor Rob
that seems good enough, I'll go with that thanks.
Shaun
said on 28/Dec/11
Click Here
Well personally I think he looks 6'1" or 6'2" but can look taller because of his rake thin build and big boots. I think Rising Force said he met Vai and said he was 6'2" range and the big G did too I think..
Amy can often look 5 ft 8, its odd how girls with proportionally longish legs like her and Scherzinger can look tall girls with big heels.
SAK
said on 26/Dec/11
Gary 6ft3 at 17 says on 25/Dec/11
ooo, she looks taller then 5ft5, oh well .... ;)
----------------------------------------------------
its the stripper heels.
shes 5ft5, and fit
Shaun
said on 26/Dec/11
Aw Rob, a celebrity? A page for Amy Childs before Steve Vai? Yes I believe she is a legit 5'5" as she looked 5'5"-5'6" barefoot on Big Brother I thought I think I estimated this one the Kerry Katona page. She can pull off looking tallish in those huge heels she wears. Pretty girl but really needs to tone down the makeup!

Editor Rob
I looked at her twitter before adding, she seems popular enough.
If anybody knows what Vai claimed it would help.
Gary 6ft3 at 17
said on 25/Dec/11
ooo, she looks taller then 5ft5, oh well .... ;)