Joey Essex's Height
5ft 9 ¼ (175.9 cm)
English TV personality known for the TV series The Only Way is Essex.

Photos by PR Photos
You May Be Interested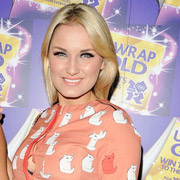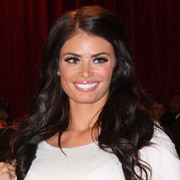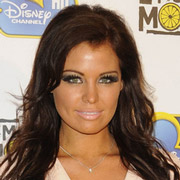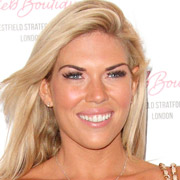 Add a Comment
27 comments
Average Guess (21 Votes)
5ft 9.45in (176.4cm)
Beej
said on 3/Aug/20
I'll go 5 '9. Next to 6 '1 Arg you can see it. On his own, slim proportions and long legs always makes him look 5'11.
Nik
said on 23/Sep/19
@ Sandy Cowell - It would have been funny if he had then called out 'ole!
It's interesting that he is only two and a quarter inches taller than his sister Frankie!
Miss Sandy Cowell
said on 29/Aug/19
😄 In the first contestant's round, Joey called out, "What's an ass?" 🐴
He was serious too!
Miss Sandy Cowell
said on 29/Aug/19
I have just seen one of the funniest things ever: Joey Essex on 'The Chase'! He'd never even seen it before and he was hilarious and plucky, getting three questions right in the cash build-up, (I've seen worse!) and then going for the £100,000. He was dancing around and had everyone in hysterics.
Anne Hegerty was the Chaser and she was laughing and at his shenanigans. She was truly upset to beat him and when he left, she congratulated him for being so brave.
I'd never seen him before either, except for, perhaps, in adverts for TOWIE, but my introduction to him was a memorable one. He was notably taller than Bradders, and very clothes conscious, so he might have been wearing some kind of heel.
I will give him a well-deserved 5ft9.5.
😂👍
Monkey knees
said on 27/May/18
Have met him loads whilst working on ITV shows. He is just over 5'9. He wears heeled shoes onscreen etc. Nice chap.
lee168cm
said on 13/Mar/18
That goes to show Jonathan lipnicki isn't 5'7" even 5'5 would be too high
JJJ
said on 5/Feb/18
Click Here
6 inch difference anyone?
Jonathon Lipnicki is around 5'4 right?
PhysicsEnemy
said on 2/Dec/17
Flat 5' 9" guy who blags more with his footwear/lifts/hair/build etc.
5ft9.5
said on 11/Jul/17
I met him last year, I'm 5'10 barefoot and he we were the same height.
jjj
said on 25/May/17
Hi, Rob. Joey's height is very confusing to me. He genuinely seems to look about 5ft 10/11 sometimes and others 5'9/8.
Here he is with 6ft 1 Nick Clegg -
Click Here
But also looks not much taller than 5ft 8 Nigel Farage.
Editor Rob: I still would stick with over 5ft 9 but not quite a full 5ft 10 for him...of course at times he can seem near 5ft 10, so I suppose you can't rule it out entirely.
Jack The Smackhead
said on 16/May/17
Editor Rob: I could see him as 5ft 9.5, but 5ft 10 I'm not as sure on.
-
I certainly wouldn't rule out 5' 10, Rob. He's the same height as Phillip Schofield who you've also listed as 5'10.
Click Here
Editor Rob: he is quite close, though seems to have a more thicker hairstyle than Phil..
Jack The Smackhead
said on 10/May/17
Rob, you can from pictures of him he is not 5ft 9. He is defo 5'10 and 5'10.5 in shoes I reckon. He's taller than you think like the other guy said.
Editor Rob: I could see him as 5ft 9.5, but 5ft 10 I'm not as sure on.
jinny90
said on 27/Apr/17
Rob he is taller than you think. When he was on i'm a celeb he was taller than 5'10 oylympic athlete Rebecca Addlington . The guy below who met him and who said he was 5'10.5 has it spot on.
Arch Stanton
said on 16/Apr/17
Look at him with that James "Arg" guy though, he looks 5'9 range.
Zion
said on 15/Apr/17
I think he's taller, he always looked comfortably taller than Amy Willerton in im a celeb, unless Amy Willerton's height is incorrect, he's definitley 1-1.5 inches taller than her
jjj
said on 4/Apr/17
A bit too low, Rob. He is still a bit taller than 5ft 8 Amy Willerton in heels. Solid 5ft 10 and maybe 10.5 in shoes.
Jack
said on 9/Nov/16
This picture isn't the best. Pictures with him and Amy Willerton who is 5ft 9 suggest he is at least 5ft 10, maybe 5ft 11.
Sandy Cowell
said on 14/Oct/16
I've only really seen Joey Essex in trailers for a programme which tried to tell youngsters that it's fine to be 'too cool for school!'
What sort of message does this give today's kids? That it's fine and modern to overlook schoolwork as you can always get a spray tan, go to the gym and become a TV reality star, that's what it tells them! Reality? If this is the new reality, I think we'd be almost better off living in the dark ages!
I once heard a fellow in my local supermarket say, "Watch Towie? I'd rather eat my own face!"
I heeded his advice.
Redo
said on 25/Jul/15
He is at least 5ft 10. He is taller than 5ft 11 phillip schofield later
I will a post a pic of them later.
Arch Stanton
said on 20/Jun/15
Actually in looking I think he could look taller than this with Ant and Dec and Steve Davis. With Arg here though who is about 6 ft I think it's very difficult to see him any taller
Click Here
Height183
said on 13/May/15
Here he is with Mike Tyson, who Rob has met.
Click Here
MD
said on 11/May/15
Funny, as an American who never saw the show and barely recognize the name, just looking at pictures of him in solo shots or not matched up against anyone, I'd have thought he was taller than this listing.
Click Here
Click Here
The lanky and gangly short of physique really gives off a taller vibe, to me at least.
Vince
said on 10/May/15
Slightly too low, Rob. Slightly. He's a 177 cm or "touching 5' 10" guy, like Gary Lineker. Look at him with Phillip Schofield for example.
Arch Stanton
said on 10/May/15
He can give a small impression though Amaze, admittedly I used to think of him at 5 ft 7 and probably 130 pounds, but when I saw him with Ant and Dec I realised he's not short.
Amaze
said on 8/May/15
Lol this geezer. Always knew he wasn't short Or no way near it and not tall or near tall. Hes right in the middle. Solid average guy 5'9.25/176
Height183
said on 8/May/15
I see you've finally added Joey. His listing is spot on.
Arch Stanton
said on 8/May/15
Well, he looked over a flat 5'9" with Ant, I remember guessing him at 5'9.5. With somebody else he was looking about 176. A strong 5'9 I think.