Katie Price's Height
5ft 4 (162.6 cm)
English Celebrity and Model "Jordan". On
twitter
she mentioned her height, saying
"I'm 5ft4"
.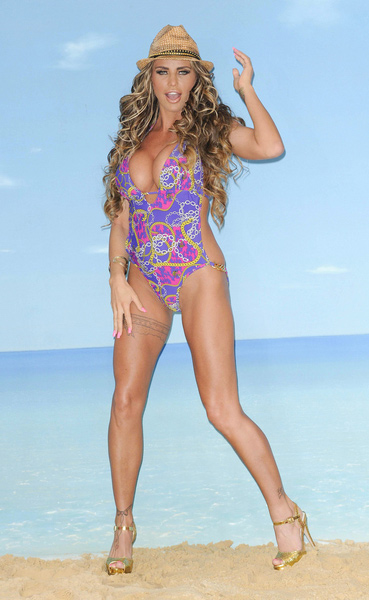 Photo by PR Photos
You May Be Interested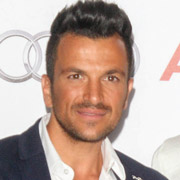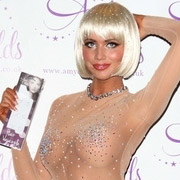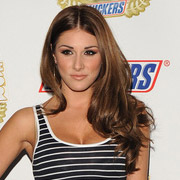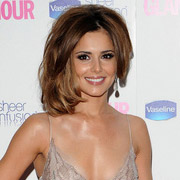 Add a Comment
67 comments
Average Guess (14 Votes)
5ft 4.2in (163.1cm)
Miss Sandy Cowell
said on 22/May/20
💝💐🎈🎉 Happy Birthday Katie! 🎉🎈💐💝
Many Happy Returns of the Day to Katie Price, who celebrates her 42nd Birthday today!
5ft4 😃👍
💝💐🎈🎉💝💐🎈🎉💝💐🎈🎉💝💐🎈🎉
Nik
said on 6/Oct/19
@ John - 5'3" ain't short!
Miss Sandy Cowell
said on 22/May/19
🎂🎁🎈 Happy Birthday Katie! 🎈🎁🎂
Have a great time with your lovely family, you gorgeous, talented Mum!
5ft4.
💐💝💐💝💐💝💐💝💐💝💐💝💐💝💐💝
Paul Wood
said on 29/Jul/18
If she's over 5ft 4in, it's by a hair's breadth. Speaking of hair, she often wears hers quite high which is maybe why people think she's taller. I think she could even be a quarter of an inch below 5ft 4in.
Nik
said on 16/May/18
She is certainly height honest and I see her as being no less than 5'4"! I may be tempted to offer Katie a little bit of change!
Beej
said on 15/May/18
5'4 but her excellent and tiny proportions (like Michelle Keegan) totally fool...!
Nik
said on 29/Mar/17
I always thought she was 5'5".
Rojina
said on 24/Aug/16
Back in 2001-2002 I used to assume she was 5"3. Then, as her profile grew she suddenly appeared extremely leggy and thus I assumed she was at least 5"6 or something.
John
said on 1/Jul/16
5ft 3, shes pretty short
Arch Stanton
said on 3/Feb/13
OK, she's never exactly been "classy" but I think you know what I mean, "sleek", "athletic", "fresh" looking rather than looking like an old tart in Benidorm...
Arch Stanton
said on 3/Feb/13
She was utterly gorgeous when she was age 19-21 in the late 90s, and strangely she actually looked "classy" at one point. She looked quite elegant, athletic and a fine figure of a lady. The photos were not the typical smutty Nuts magazine type photos. All of a sudden she wanted to be Pamela Anderson and, well, things spiraled downhill fast. She still looked pretty good when she was first on I'm a Celebrity but since then she's really destroyed what she had an easily looks 10 years older now than she really is...
Arch Stanton
said on 30/Nov/12
Click Here
Looked fresh faced and athletic back in those days. What has she done to herself!!

Editor Rob
didn't need to do anything to herself...
Arch Stanton
said on 30/Nov/12
Interesting your guess theory Rob but I vaguely recall reading a lads mag back in about 1998, Loaded or Maxim I think and I think I remember her claiming 5'9 in an interview and in the shots she somehow did look it, that's why I believed for years she was that tall!! She was hot back in those days...
Arch Stanton
said on 30/Nov/12
Spot on I think. I used to debate this until I saw her next to Dec and she's at least an inch shorter. Crazy, she used to claim 5 ft 9 and to think I used to believe it!!! If you see her in flat boots she is actually not a hair above average height and 5'4"-5'5 range.
Shaun
said on 5/Oct/12
Click Here
Proportionally she does look 5'4" range here. Rob does Rylan Clark the guy in the blue nike track suit look as tall as 6 '4"? He claims 6'4. He does look pretty tall but does he look that tall? Scary looking dude, looks like he spends 4 hours on his face in the morning!
Physics Enemy
said on 24/Oct/11
I think you've underlisted her by 0.5" Rob. Just my opinion.
Shaun
said on 23/Aug/11
Click Here
To be fair she does look 5'6" range in terms of proportions, looks similar in height to Pamela Anderson. But we know she isn't because she's shorter than Dec. She looks a little above average to me even in flats, not short which is strange..
Shaun
said on 5/Aug/11
Yeah Alex I believed she was 5'9" too. I mean I always thought she was tall. I guess the glamour modelling thing is all false, even listed heights.
Shaun
said on 10/Jun/11
Na, I think you've been right all along. Never ceases to amaze me though how chicks like her and Scherzinger can pull off looking way taller in glammed up photographs. Jordan at times can give the illusion of 5'8" or 5'9" in big heels and posture and camera angle. But I gues glamour modelling is all about that, illusions..
Shaun
said on 6/Jun/11
I still think 164cm is a better listing.
Shaun
said on 6/Jun/11
Click Here
Mmm looks 5'4" flat tops here. Did she claim 5'4"? Probably right but she looks nearer 5'5" a lot of time even in flats.
Shaun
said on 6/Jun/11
Click Here
OK Rob check this out. She's in flip flops and Andre is in sneakers and is on the higher part of the pavement. He has been measured at 5'8.5" wearing them. Now if you account for the pavement, do you think she is as low as 5'4" flat.? I think she's more 164-65 than 163. What do you think?

Editor Rob
she could be 5ft 4-4.5 range, although looking at more of them just now I'm not convinced of near 5ft 5 mark.
Shaun
said on 6/Jun/11
Rob I think she was only 3 inches shorter than Peter Andre barefoot. In her best heels she was taller than him. If Andre is almost 5'8" she is almost 5'5". I think you should upgrade a cm to 5'4.5".
Shaun
said on 6/Jun/11
She's a weak 5'5", tlooks the same height as Michelle Heaton. For sure though she can look in the tall range at times. I guarantee virtually everybody would estimate her as being taller than 5'4"
Kancunen
said on 15/Feb/11
I would have thought it almost impossible to gauge a womans height when you meet her, her stature being only part of the story. Her apparent height being influenced by her shoes and hair. Considering these two factors a woman can easily appear to be 6" or 8" taller then she actually is.
Kingsley
said on 7/Nov/10
This listing is correct, she recently said on twitter-"anyone who knows about horses will understand for me he is big as I'm 5ft4 and he is 17.3hh x".
Alyssa
said on 29/May/09
its her legs - they look so long b/c she's so skinny. she looks old though, from all the tanning
Doug
said on 19/May/09
Looks more like a 5'5"- 5'6" to me. In heels she is taller than Andre by some inches.
anon
said on 17/May/09
I think this needs upgrading, look at her and her sister who is 5'2 she is 3-4 inches taller, making me think she's around 5'5 - 5'6 (no more than that) peter is 5ft 9 and she looks 3 inches smaller. So I'd say, 5ft 5 and a half perhaps a little more, what do you think Rob/Glenn, who ever manages this site now!?
James
said on 12/May/09
I thought Jordan was 5ft 6.
What is the point of all this. A person has only one height. Either you know it or you dont. For every person i've looked at on this site there is a debate about how tall they are. Either you know their hegiht or you dont. Height is an objective fact, not a subjective opinion! lol.
Pete
said on 20/Jan/09
Yep I seen Katie a number of times in Sainsbury - she lives about a mile away. She ain't that much of a looker when you get up very close. It takes a lot of time by professional artists to air brush the wrinkles out. Also, her lips are quite large and swollen. Nevertheless she is just quite normal probably wants to be left to get on with her private business. Love you all - P.
Al
said on 2/Jan/09
Hi I saw Katie Price in Sainsbury's near where I live but I didn't realise it was until after I heard the cashiers talking, as she was so tiny! I did think she looked like Katie Price but didn't think any more of it because I always assumed she would be a lot taller. She had no make up but very pretty and as I say very petite.
Jezo
said on 8/Nov/08
That would explain why she doesn't look as disgustingly skinny if she was 5 ft 7 !
and shes 8 stone so its okay
brapp
said on 1/Aug/08
Victoria beckham is absolutely definately no more than 160cm.
Meee
said on 30/Jul/08
I met Katie not long ago, and she's a tiny bit taller than me. I'm 5ft3.
anon
said on 19/Jun/08
LOL Katie AKA Jordan is 5f4, she even said it herself in interviews! Seen her myself a few times and she is tiny! i don't know where people get the idea that she is 5f7 etc unless they judging the gorgeous!! lady by her heels! Mind you most of Hollywood is tiny even smaller then Katie, best things come in small packages!
anon
said on 22/May/08
Jordan is tiny, saw her out in brighton a few weeks ago, I didn't even notice her she was so small, noway is she 5ft9, my gf is 5ft7 and she towered her, im 6ft5 and didnt even see her until my gf pointed her out. Def 3ft3 to 5ft4, Peter was there aswell, he's tiny too. 5ft8 or 9. Little people!
meg
said on 17/May/08
victoria beckham does noway look 5'6, she always wears stupid chunky heels.
cel362836
said on 16/May/08
well 1 of my sis mates is a glamour model she does her hair & they was chatting bout Jordan & she said she is 5ft 4 & a size 6 at the time whick was bout 2 years ago & her breasts r not a 32FF like the papers/ would always say she couldnt fit into the bras on photo shoots the model my sis knos said jordans arent a FF she said they were mor like a 30-32G Cup so far as i kno frm a former model who done shoots with her said shes 5ft 4 & size 6 but obv now shes thinner & had a reduction
anon
said on 23/Jan/08
i've read her book and she says in it that she was always turned down by modeling agencies because she was too short, and thats why she went into glamour modeling. She also says in it that when she met Dwight (Yorke) she was impressed with his height, and that he was about 5" 10. There is a picture of her with him, and she's wearing about 4 inch heels and she still looks a couple of inches smaller that him. So I would say about 5"4 maybe 5"5.
sunbeame
said on 27/Oct/07
On her and Peter Andre's chat show, Peter referred to her as 5ft 4 - she didn't correct him.
Steph
said on 18/Oct/07
she is definately not short, i'm sure i read somewhere that she was 5,6. however i'd say she was about 5,5. also annabel - v beckham is not 5,6! she's 5,3. she does look taller though because she wears verrrry high heels and is skinny !
dudeson
said on 12/Oct/07
for the record, the shorter ant&dec guy is Dec.
mia
said on 6/Jul/07
I saw her shopping in central london, she is tiny I towered her 5'3 so I would say 5'1. She is tiny no bigger then a size 6 and altough she is busty she is not as big as she looks.
Alex
said on 29/Jun/07
On her show Katie and Peter she looks at least 5'4, 5'5 at the most. I never believed those 5'7 and 5'9 listings for her. She always looked average height for a female or a tad more, just with 34FF breasts! :)
TheJerk
said on 18/Jun/07
Shes definately not tall. Its a joke to see 5-7 or even 5-9 for her. Although, uh, thats not what attracts me to her. ;) Good to see she made the site - Ive always loved Jordan!
stacey
said on 17/Jun/07
I bought the magazine called Company and at the back there was 20 questions for katie price and this is what it said Q.what is the first thing people notice about you ? katie answered: Alot of people comment on my height , because i'm oly 5ft 4in .People always say i'm not as tall as they thought i was going to be.
Alex
said on 12/May/07
I've seen that new show on VH1 Katie and Peter. I'm not sure how tall Peter is though but pretty much Jordan looks 5'5 to me.
annabel
said on 1/May/07
peter andre is 5'4-5'5 and with jordan wearing heels they are the same size
Also victoria beckham is 5'6 - i should know i was number 1 spice girl fan!
Alex
said on 26/Apr/07
Rob, when did you lower Jordan to 5'4.5 and why? I thought the 5'5 listing looked accurate for the most part. I think at a point she was almost 5'6 you had her as.
Alex
said on 29/Nov/06
With Victoria she looks 5'5.
Anonymous
said on 2/Nov/06
there is a picture of jordan beside a dart board in a pub, she has heels on but she aint far off the bull witch is 5'8 from the floor, i would defs give her 5'4.5 or 5'5 bang on. the picture can be found on celebscentral.com type in katie price.
Julia
said on 2/Nov/06
I am 5"2 and had on 3" heels when I met her, she had on stiletto boots and i was taller than her - very suprising, but in fact on one of her agency website she is listed as 5'1.......
johnny5
said on 2/Aug/06
joe that must have been some 1els because she is noway 5ft9 i remember reading some thing in ok mag when michelle from big brother done a shoot with her and she said she could get over how tiny she was.(not michelle bass )
Anonymous
said on 3/Jun/06
she is 5'4 compare her to 5'5 lucy pinder and ul see, jordan has bigger shoes on than lucy who has trainers with not much lift.
Alex
said on 20/May/06
There is more than 5 inches between Jordan and Victoria in the picture though Rob. But you can see Jordan's knees are bent a little. Its a good 6-6.5 inches but take into account that Jordan is a bit slouched then its more around 5.5 inches. If Victoria is 5'10.5-5'11 then Jordan looks only 5'5-5.5, not even 5'6. I still wonder if shes in the 5'5-5'6 range then how could she get listed at 5'9?!?

Editor Rob
somebody guessed a 5ft 9 height and a few papers used xxxx.com listed height in articles aswell. Sometimes journalists can get lazy and might use that site as some sort of officialdom...

casey
said on 19/May/06
no one really knows her height its a g=big difference 5'3 - 5'9

Editor Rob
listen to her sister who claims 5ft 2 and look at them together...5ft 5.5 is closer to the truth than 5ft 9 ;-)
Alex
said on 14/May/06
I too believed she was 5'9 since I saw her listed as it that much. Also at 5'7 seen her listed but the picture with Victoria who is 5'10.5-5'11 shows shes way under 5'9 unless Victoria is wearing bigger heels or something. But Jordan has her knee bent a bit. I could see her as tall as 5'6 though but nothing more.
TheMan
said on 7/May/06
She can't be 5,9 shes shorter than Andre maybe 5,6 though.
Editor Rob
said on 7/May/06

Her sister said in a paper "I'm a few inches smaller than her, I'm 5ft 2"...
Joe
said on 6/May/06
I'm a 5'6'' bloke. I've stood next to Katie Price in a photograph. She's at least 3inches taller than me without heels!! I'd say she was 5'9''

Editor Rob
you've got a photo with her...you could always show me it...
Alex
said on 6/Apr/06
I just did a search at yahoo.com typing in Katie Price height and all searches came back with 5'7 or 5'9 heights. I don't see how a girl at 5'5-5'5.5 could get away with 5'9.
Alex
said on 6/Apr/06
Looking at the photo again with Victoria she looks only 5'5. So she had her height boosted up by 4 inches at a point to be listed at 5'9?

Editor Rob
someone guessed the height, like a ton of heights out in the ethers of the net...might have actually been one of those insane gossip magazines that used it first, not sure
Jess
said on 27/Mar/06
I have seen her and I can safly say she as 5"3... I am 5"9 and shes tiny man
Saz
said on 15/Mar/06
I've read in several places that Jordan is 5'9" which seems pretty ridiculous to me! I saw her in London and she looked a fair bit smaller than me (in heels) and I'm 5'6.5"
Anonymous
said on 13/Mar/06
i think in a magazine once she said she was 'short, like 5'2' or something like that...
Anonymous
said on 6/Dec/05
i think jordan is closer to 5ft 3 an image on gettyimages she is just shorter than charlotte church and also about 4 inches shorter than jennifer ellison who was on a kids tv show listed as 168cm.