Jimmy Jean Louis Height
5ft 11 (180.3 cm)
Haitian actor and model, best known for playing The Haitian in TV series Heroes. On his myspace page, he used to list his height as being 185cm.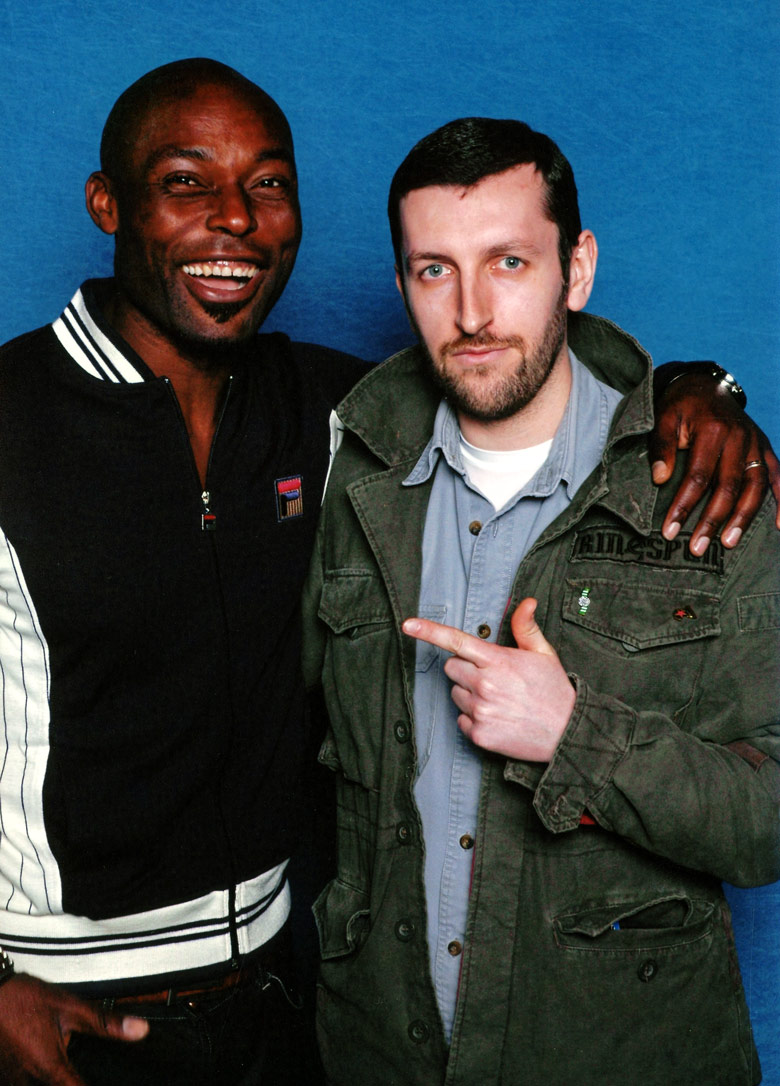 5ft 8 Rob and Jimmy @ Collectormania Manchester 2008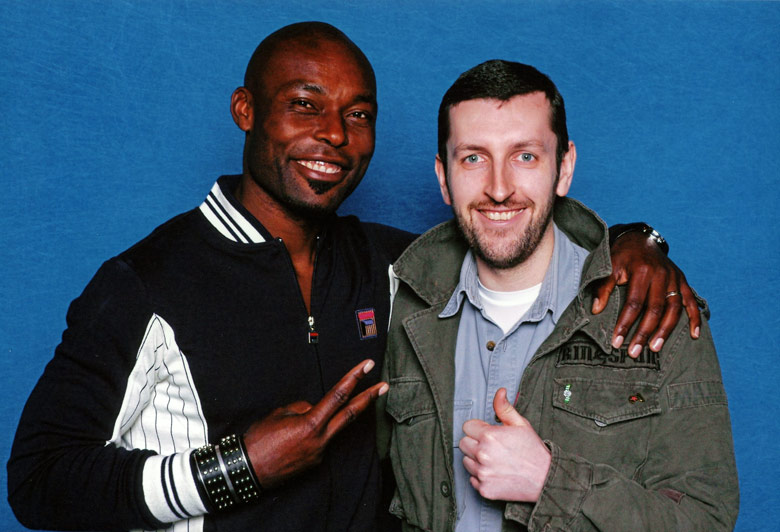 5ft 8 Rob and Jimmy @ MCM Expo, 2007
You May Be Interested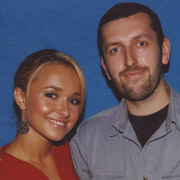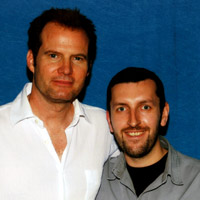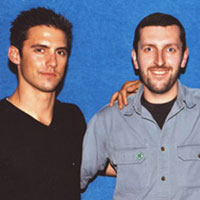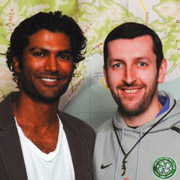 Add a Comment
70 comments
Average Guess (14 Votes)
5ft 11.11in (180.6cm)
Canson 194
said on 20/Jan/19
@Christian: with Rob he looks weak 5'11 imho 5'10.5-.75
Christian 6'5" 3/8"
said on 18/Jan/19
@Bobby
I'm not seeing any less than 5'10.5" for him. He's probably a weak 5'11".
Bobby 5'10
said on 15/Jan/19
I'm seeing more 5'10 than 5'11 for him. Maybe he's a weak 5'11 guy? Also, MySpace is still a thing?
Dinho101
said on 6/May/18
If this guy stood with impeccable posture, however not forced, I could see him being very near 181cm. Given he is bald makes him appear shorter than he is when pictured with other people. I'd say his normal low would be around 180.8cm. With his own claim he's probably adding an inch to his morning height and rounding up to 185cm.
World Citizen
said on 29/May/17
I think 5 ft 10.5 on his absolute low, so 5'11 is about right.
Editor Rob: I'm sure I seen Jimmy jean pop up on an episode of Arrow a few years ago and was looking up at Stephen Amell's eyes through a cage, at least I vaguely remembered thinking he did seem near 2 inches smaller.

Both claim 6ft 1, but Amell is considerably taller in person...
hops
said on 24/Jul/16
bald people do look an inch shorter, i thought 5'10
Crypto139
said on 6/Jun/16
I wonder what Mat said about him. What was blocked out? I wonder. Not recommend to use a word like that if it is what I think it is. Also he is a normal 180 cm guy.
Editor Rob: I've saved a few people on this site from publishing things which might end up getting them in trouble.

Just remember to think twice and be respectful to others.
Mat
said on 23/May/16
Haha! I love how this ***** is trying to claim 6-1 with a straight face!
Editor Rob: best not to insult a celebrity...some do read this site, I have had actors contact me in the past about comments!
MD
said on 4/May/16
Again, 5'10"ish, with 5'9.75" Amaury Nolasco:
Click Here
He could look nearly 6'0" where he 5'11" at the end of the day, and he just doesn't look it.
Mat
said on 1/May/16
only in his dreams he is 6'1... a lying ******..
Aza
said on 6/Feb/16
Good listing.
NBAer
said on 15/Aug/15
Looks 180-181 range,a typical solid 5'11 guy.He could measure 181 on the nose,since Rob is a solid 173 guy,even at his lowest.
Dmax
said on 13/Aug/15
Looks 5'10.75 to me.
Andrea
said on 31/Jul/15
Rob, could he be more 5'11.25-11.5? I just started to watch Heroes and, for some reason, he can look very close to Jack Coleman in many scenes! If you look at them in off set photos, the difference is generally around 3 inches, though. Also, if you look at Jimmy with Ibrahimovic, he can look 5'11-6' too, i mean, he can give a taller impression than Beckham next to Zlatan... In the series, he gets described as "tall", so maybe it is part of his character to appear taller than he is...
[Editor Rob: doesn't look over 5ft 11 in person...]
Dmeyer
said on 26/Oct/14
Can look near 4in under 189cm coleman , so jimmy isnt 181cm , also coleman must be solid 189cm
Dmeyer
said on 4/Aug/14
Rob you dont agree with 181 but think 180cm right
[Editor Rob: I think he is a typical 5ft 11 guy in person]
Rampage(-_-_-)Clover
said on 31/Dec/13
Solid 181cm
Pleb
said on 23/Dec/13
If he straighten up his neck, his eye level is pretty close to 5-7, 181-182cm barefoot, 185cm in footwear.
Matt 184.7-186.7cm
said on 6/Oct/13
If he is 185 I am atleast 6ft 3
Stephen
said on 8/Jan/13
bang on 180 no more.
Dmeyer
said on 30/Sep/12
Rob eye level is noticably under his nose 180-181cm but since Rob thinks 180cm then 180 but hé looks taller than r.Patrick NeXT to rob
Rampage(-_-_-)Clover
said on 6/Sep/12
"Jimmy Jean Louis's height is 5 ft 11.25 in (181cm)"
bang on USYD...
USYD
said on 14/Jan/12
181cm nothing more.
ChiasmataX
said on 20/Dec/11
In these pictures he fluctuated between 179-180cm. 180cm is a fair estimate I guess.
Rampage(-_-_-)Clover
said on 3/Sep/11
Anywhere between 5"11-6"0.
Reality
said on 29/Aug/11
This guy is strong 5'11.He stays here pretty good but not as good as Jenny and Rob so with better posture he would look 5'11.5-5'11.75
Terryman
said on 21/Aug/11
where are people getting this 5'10 from he looks nothing below 5'11 here
Mathew
said on 6/Jul/11
Looks 5'11" to me here.
Rampage(-_-_-)Clover
said on 2/Jul/11
5ft11.25(181cm) looks nearer. Probably pushing 6th out of bed
Dmeyer
said on 22/Jun/11
Hé looks legit 180cm taller than most 5'11 m'en you havé photo with
James
said on 10/Jun/11
Looks 5'10.5 in photos.
Anyway i don't think he is over the 180cm mark.
Rampage(-_-_-)Clover
said on 9/Jun/11
I think 181/182cm...
Rampage(-_-_-)Clover
said on 3/Jun/11
'gorgeous man', 'charming man'?. Cranberries are you either gay or are you a 6ft3.25, 17 year old girl? Please confirm oh and btw there is nothing wrong if you are either
Cranberries (6 ft. 3.25 evening, 17 years)
said on 24/May/11
Gorgeous man with a charming smile and freakishly long fingers. 5'11".
James
said on 17/May/11
Rampage(-_-_-)Clover says on 13/May/11
It amazes me how James changes his mind every couple of days.
LOL yeah rampage i think its becuase maybe i just keep learning new things about a celebs height or noticing different things when studying pics on things.
Rampage(-_-_-)Clover
said on 13/May/11
It amazes me how James changes his mind every couple of days.
Physics Enemy
said on 9/May/11
About 2.5 inches taller than Rob, so yes a strong/legit 5' 11".
Rampage(-_-_-)Clover
said on 30/Apr/11
181cm(5"11.25) I think is closer
James
said on 23/Mar/11
Yeah I think he's a 179cm-180cm guy so weak 5'11 like 5'10.75.
He's nuts claiming 6'1 though :)
Rampage(-_-_-)Clover
said on 23/Mar/11
181-182cm barefoot
185cm in shoes
Dean
said on 21/Mar/11
Is 179cm possible rob? On that picture u showed he doesnt even look 180 but even as low as 178-179?
[Editor Rob: I never thought he looked over 5ft 11 all the times I've seen him, but 5ft 11 is a fair estimate.]
James
said on 24/Feb/11
Hmmm maybe not quite 181cm then but very close still.
James
said on 22/Feb/11
In all the pics looks 5'11-6ft range. 6'1 in shoes......
James
said on 15/Feb/11
With Jenny looks 181cm
Mathew
said on 9/Feb/11
Looks 182 cm (pushing 6') next to Jenny.
jake
said on 4/Jan/11
Looks 181 cm to me, about my height.
MD
said on 30/Nov/10
I said it before, and I'll say it, again, this guy is probably much more in the 5'10" range than the 5'11" range.
With David Arquette (right):
Click Here
Matt
said on 29/Nov/10
for me he looks somewhere in the strong 5ft 10 range
Dean
said on 17/Nov/10
For me he doesnt look solid enough to be a legit 5'11 but he does look more than 5'10...I think he is somewhere between the 178-180 range..179 for me would be the most likely
Mathew
said on 27/Jun/09
I'll actually go with a strong 5'11" for this guy.
Vibram
said on 16/Jun/09
If Robs 174cm at best, Jimmy is 178... 179cm max.
Bryan
said on 21/Apr/09
I completely agree with 5'11" There is a three inch difference between the both of you.
janice
said on 25/Nov/08
could be 5'10.75, looks around 5'10 on the photos.
DMEYER
said on 15/Nov/08
can look a 182 GUY ON THE SHOW
Captain Spaulding
said on 26/Sep/08
Looks almost 5'11".
Derek
said on 25/Sep/08
Looks 5'10.5"-5'11". Any possibility of Jimmy being marginally under 5'11" Rob?
[Editor Rob: I think with loose posture he might appear 179 but I thought he was around 5ft 11. His 185cm claim is a big overestimate though!]
Alex
said on 22/Jul/08
No way 6'1. Based on those pics I'd go with about 5'11.
Kevin Durant
said on 6/May/08
I think he is a legit 5'11" because he looks like an inch taller than 5'10" Adrian Grenier in their picture in gettyimages.
Charliemoto
said on 5/May/08
guys when you compare images look at the top of the head not the eyes, some peope got higher eyes some lower and this adds to the perception of shortness or tallness.
top of the head for Jimmy is in the 6'0 region around 6'0.25 to 6'0.5 and he's got shoes on just like ROB, remove the shoes you get anything from 5'11 to 5'11.5 depending on the hour this image was taken.
in general though he does look 180-181cm just like me i know how i look in images and this is one of the few celebrities i can pinpoint with ease.
one feature of Jimmy is that the top of his head is kinda "pointy" sort of a CONE which is common in black people so take into account all of those things before you say 6'0 or 6'1 and remember he isn't barefoot in the pics.
great guy btw.
Anonymous
said on 4/May/08
He looks around 5-11.
Jake Is Back
said on 4/May/08
Looks more like 5'10" than 6'1", 5'11" is possible.
Yaspaa
said on 3/May/08
Rob you usually look like you are having your picture taken with a celeb,but that large photo looks like HE is having his photo taken with you,you look cool.
Charliemoto
said on 3/May/08
oh yeah and forgot to say....6'1 in average lifts for the show.
Charliemoto
said on 3/May/08
now that's proper 5'11 same exact height as me next to a 5'8, looks 6'0 since he's got shoes of course.
so 5'11 is correct on the dot.
Sid
said on 2/May/08
Yeah loox 5-11 in da pix.
Steve012
said on 2/May/08
Strange ... he looks 5'10 ish at all three pictures.
thekiddd
said on 2/May/08
Possibly a strong 5'11".
Sid
said on 2/May/08
loox 5-11 in da pix
OutBenchThis
said on 2/May/08
could be 5'11.5" (181cm-182cm) but most likely 180cm during the day.
Anthony
said on 12/Nov/07
I'd give him 6'. He doesn't look 3 inches less than Jack Coleman. He is great on the show, though I wish they'd give his character a name.