Joel David Moore's Height
6ft 2 ½ (189.2 cm)
American actor best known for roles in films such as Avatar, Dodgeball and Hatchet. In PortlandLife, his agent said:
"He was 6-foot-3 and probably weighed 110 pounds"
, although Moore himself says in 2007
"I'm 6'2" and I can hold my own"
and also in IESB.net
"I'm 6'2 1/2"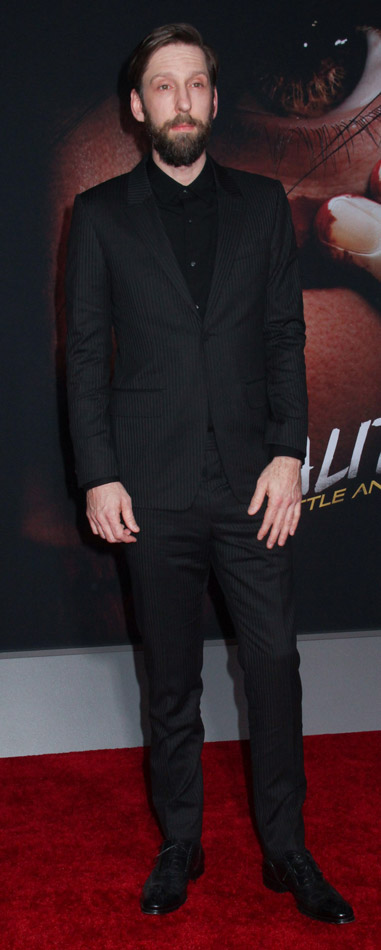 Photos by PR Photos
You May Be Interested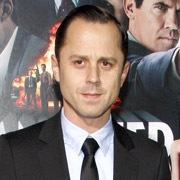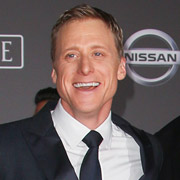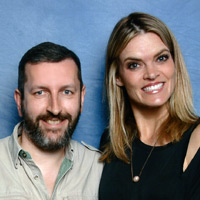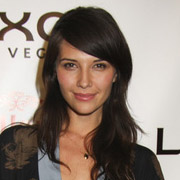 Add a Comment
33 comments
Average Guess (5 Votes)
6ft 2.8in (190cm)
Chris Junior Hernandez 1990
said on 19/May/20
Legit 6'2 1/2 like Brandon Routh and Tom Welling.
berta
said on 10/Mar/20
yeah there was not 7 cm beetween him and vince. i Think 195 and 189 could be there height
Rampage(-_-_-)Clover
said on 9/Feb/19
I think you could argue 195cm for Vaughn and 190cm for this guy
Junior Hernandez 1990
said on 9/Nov/18
Def 6'2 1/2 not less at his low.
Kantapong
said on 4/Nov/18
He look far taller than 189 cm
Junior Hernandez 1990
said on 27/Jun/18
Look the same height as 6'2.5" Brandon Routh. Legit listing.
S.J.H
said on 2/Feb/16
I've been look out JDM and zachary levi comparison in instagram photo and notice they don't look quite 0.75 difference even in similar footwear. its accurate to put in cm to say 1.5cm i could see. I think joel is more like 6'2.25 lowest or maybe he clear 6'2.5 as levi were 6'3
Thomas
said on 12/Jan/16
He is shorter than Brandon Routh.
S.J.H
said on 22/Nov/15
If Dmeyer did really met JDM in person at 189cm then vince vaughn is no way near 6'5 and probably like i say once at 6'4.5 thats what he look close up scee next to JDM in dodge ball
Dmeyer
said on 16/Jul/15
I met him several Times he is 189cm
S.J.H
said on 3/Apr/15
In dodge ball there were only max 2inch between vince vaughn and JDM. If he insisting 6ft2.5 then vince should be 6ft4.5 unless he claim 6ft3 then vince is no doubt under 6ft5
Rampage(-_-_-)Clover
said on 18/Mar/15
Vaughn edged out Goldblum in Jurassic Park who was 194cm.
Lonestar
said on 16/Aug/14
Uh if he was 189cm therefore Vince Vaughn were no where close to 6"5 range.
Joel 189cm
Vince 194cm
dmeyer
said on 28/Jan/14
Realy looked 189cm in Person similar to kutcher
MD
said on 11/Dec/13
With 6'2.5" Brandon Routh:
Click Here
I think his really lanky physique and long face make him look taller than he is. He can definitely look very tall, but he consistently looks at leaest an inch shorter than legit 6'3" guys.
MD
said on 9/Dec/13
How much height will he be dropping? I'm just shocked to see Kellan looking that tall or Joel that short. Even if Kellan were in boots in that shot, Joel would have to be barefoot for Kellan to match him like that. I'm thinking Joel could have an inch shaved off.
[Editor Rob: I wouldn't shave an inch from him, in Dodgeball he really didn't look hugely shorter than vince vaughn, I can believe 6ft 2 or 2.5 for him, under 6ft 2 I am not convinced he'd be that short.]
MD
said on 7/Dec/13
Rob,
Unless there is another Joel David Moore, or unless Kellan is in some massive lifts, there can be no way. Here he is with 6-foot(ish) Kellan Lutz:
Click Here
[Editor Rob: I think he'll be dropping some height, 6ft 2-2.5 range for him in most cases seems believable, maybe not in that photo, but Lutz can look 184-5 at times aswell.]
avi
said on 16/Oct/13
Vince Vaughn is not a big 6'5 guy he's a big 6'4 guy.
Rampage(-_-_-)Clover
said on 16/Sep/13
@Ajax: 6ft2.25 might be spot on. Definitely not under that though. He looked roughly 2in under Vince Vaughn
teej
said on 1/Jul/13
He looks 6'1 my height 187 next to vince vaughn who is a big 6'5 guy
Rampage(-_-_-)Clover
said on 27/Dec/12
189-190cm next to Vince Vaughn
Ajax
said on 17/Nov/12
Maybe we should put him in the middle 6'2.25"
steven
said on 14/Jan/12
before he get fame he was listed 6'1 in several site. he does't look 6'2 or taller. i"ll go with 6'1 or 6'0.75
LAN Jiao
said on 18/Oct/11
Dmeyer , u are 181-2cm pretty tall. I swear this guy is not over 4cm top u. He is in 6'1a range. Slim build help him look taller
LAN Jiao
said on 23/Sep/11
i don downgrade every tall actor. but joel moore clearly not a 6ft2 guy, his slim that could make him look taller, i can see a solid 185cm or maybe 186cm. 6ft2 in sneakers.
Dmeyer
said on 25/Jun/11
Hé was 3 in on me exactly 189 cm
James
said on 6/Nov/10
yeah i thought 6'2 looked too low in comparison to vince vaughn
flash_of_eden
said on 1/Jan/09
6-foot-3 and 110 pounds? he wouldnt even be alive today if that were the case.
Anonymous
said on 22/May/08
looks between 2 and 3 inches shorter than vince vaughn , he is skinnier that we think he is at least 6'3 or 6'4 but he is no more than 6'2.
Anonymous KinG
said on 18/Apr/08
he looks to had 7.5in over 5ft7 paris hilton in The Hottie and The Nottie..
AAAA
said on 13/Sep/07
Definitly looks 6'3 next to Vaughn in dodgeball
sam
said on 3/Jan/06
He looked fairly tall next to Vince Vaughn, who usually dwarves other actors. I would have given him 6'3" in Dodgeball next to 6'5" Vaughn.
175cm16andgrowing
said on 3/Jan/06
No, he looks 6'2'', half an inch less or more... and the 110lbs are wrong. Chris Bale is 6' and as the Machinist he weighed 121lbs and looked skinnier than Joel David Moore.