John Hartson's Height
6ft 1 ½ (186.7 cm)
Welsh former professional footballer, turned pundit, who played for teams like Luton, Arsenal, West Ham, Wimbledon and Celtic. In his book 'Please Don't Go', he described himself as
"six foot two"
.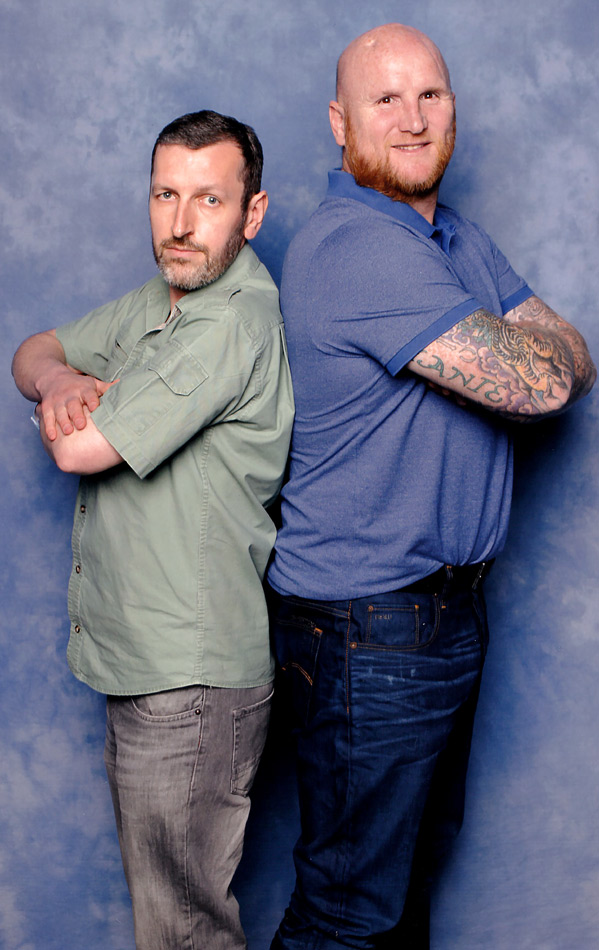 5ft 8 Rob and Big John @ Collectormania 2019
You May Be Interested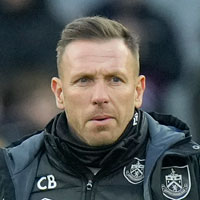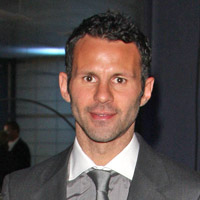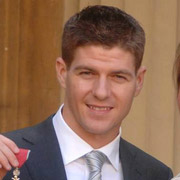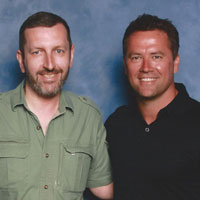 Add a Comment
28 comments
Average Guess (19 Votes)
6ft 1.54in (186.8cm)
Rampage(-_-_-)Clover
said on 4/Nov/20
Compared to solid 6ft2 guys like Alan Ritchson or Justin Hartley, he'd be edged but then he clearly looks taller than Amell or Tennant....so 6ft1 flat and 6ft2 are ruled out
Hyper
said on 1/Nov/20
Do you think he might edge out Nathan Fillion by a few mm's?

Editor Rob
Tough to call that, I think they'll measure pretty close, both up close seem over 6ft 1 flat but not as tall as 6ft 2 guys.
Rampage(-_-_-)Clover
said on 13/Oct/20
Jack Charlton peak would've edged this guy

Editor Rob
Well in person John is taller than how Jack looked when in late 70's...of course Jack had lost height by then.
You can see Jack at 67 with
Nial Quinn
...I don't know why Jack was called 6ft 5 in a paper.
Nik Ashton
said on 1/Jun/20
I would love to see a photograph of John Hartson with Jack Charlton!
He can have his 25th comment!
Gladstone Screwer
said on 4/Mar/20
@185 cm Jeff,
Your optimism for this season must be well crushed by now ! They might get out of it, looks doubtful though.
We could do with big John Hartson !
PS, I'm 185cm as well ! 187 for John. COYI⚒
Yang (5 footer 8, 173)
said on 29/Oct/19
Somewhere between 6ft 1 quarter and 6ft 1 and half. BTW, this listing makes sense for him at least.
Rampage(-_-_-)Clover
said on 17/Oct/19
Well, this guy looks a legit 6ft1½ so I think it's arguable that Mark is a fraction above 6ft1
Rampage(-_-_-)Clover
said on 16/Oct/19
Rob, is he taller in person than a guy like Mark Gatiss?
I'm looking at both photos with you and I get a similar impression. This guy's head is larger and he's heavier so maybe that's why

Editor Rob
On the pitch always looked about 6ft 1 range, but in person a big 6ft 1 range, but then I remember Gatiss looking a big 6ft 1 range too (albeit I feel his shoe advantage helped him).
I would not be surprised with john measuring taller under a stadiometer, though of course the difference may well not be a full half inch.

World Citizen
said on 18/Aug/19
Listing seems believable.
Nik
said on 14/Aug/19
@ 185cmJeff - Many thanks, I wish West Ham the best of luck too! Don't worry about the Man City match, things will get better for you very soon!
Cheers!
171cm Nik!
Rampage(-_-_-)Clover
said on 7/Aug/19
He does look a solid 6ft1½, might even reach 6ft1¾ on a good day. Mid-morning probably hits 6ft2
185cmJeff
said on 6/Aug/19
Nice to meet you Gladstone COYI I haven't been yet to the London stadium I use to have a season ticket at Upton Park! Also nice to hear from you Nik, good luck this season, being a West Ham fan I'm really optimistic for this season, but you never know what your going to get in football.
Nik Ashton
said on 4/Aug/19
The L is Leeds BTW!
Nik
said on 3/Aug/19
@ Gladstone Screwer & 185cmJeff - 👍👍! Good luck in the coming season!
COYL, (171cm) Nik. I'm not far off average!
This is a great back to back photograph of Rob and John Hartson!

Editor Rob
He actually had said do I want to do a 'hammers' fist pose like a couple of guys in front of me had done, but I didn't think it was great for height the way he was standing for it - as a fan I'd have done that fist pose, but of course I said to do a back to back, which I think was a good photo of him.
berta
said on 23/Jul/19
i think very legit 187 guy.
Rampage(-_-_-)Clover
said on 23/Jul/19
Looks safely over 6ft1
TheBat
said on 22/Jul/19
Seems 6'1.75".
Andrea
said on 22/Jul/19
... yet he does look 2 good inches shorter than Rio Ferdinand here:
Click Here
185cmJeff
said on 22/Jul/19
@Gladstone nice to meet a fellow hammer, come on you irons!
185
said on 22/Jul/19
Wow he look 6'2 in that picture. Why some pictute don't have that compare line,rob

Editor Rob
I now do mugshot height comparison's in short 25-35 second clips. I did do
One for John
.
I eventually planned to do them with the mugshot lines behind myself/actor, since I tested it 2 years ago on here with a couple of examples.
But I didn't think it would work well on the site because I would have to upload a version with background removed to be able to make a smooth transition from the photo to the photo+mugshot lines behind.
I always want the original photo ops on celebheights.com to be shown as they were taken.
Redwing
said on 21/Jul/19
Hey rob could you compare this guy with mark Selby but with the lines? He looks almost 6'2
Onabill
said on 21/Jul/19
Rob does he have a low eye level or an average eye level for his height? I see him more of a 6 ft 1 1/4 guy, he could even get measured at 186 CM on the dot

Editor Rob
I'd have said average or slightly above for his height range, though he is raising his eyes a fraction in that shot.
Rampage(-_-_-)Clover
said on 21/Jul/19
He's barely recognisable from his playing days
Christian 6'5 3/8"
said on 21/Jul/19
@Rampage
It's uncommon, but I wouldn't go as far as to say it's rare.
Andrea
said on 20/Jul/19
Well, he certainly seems more than just 6'1 flat here...
Rampage(-_-_-)Clover
said on 20/Jul/19
Rob, what made you go with this?
He's been listed 6ft1 throughout his career. Maybe a rare case of a guy being taller than his club listings

Editor Rob
On the pitch he never really seemed that tall a guy, maybe due to his frame and I did think before seeing him that he'd be about 6ft 1...but you know, when he stands tall up close, I felt he can clear 6ft 1 flat.
K.A 188
said on 20/Jul/19
186. ..If there is any upcoming movie about Kratos (god of war )this guy should be in it .
Christian 6'5 3/8"
said on 20/Jul/19
Anywhere from 186-187