John Mulaney's Height
6ft 0 (182.9 cm)
American comedian and actor. He has claimed to be
"Six feet tall"
.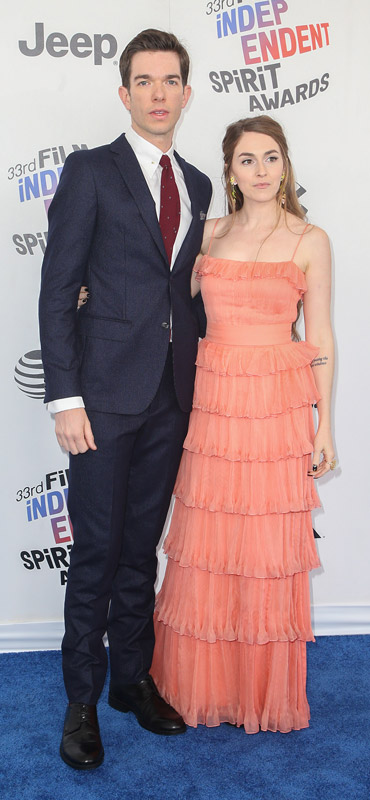 John Mulaney and Annamarie Tendler
Photos by PR Photos
You May Be Interested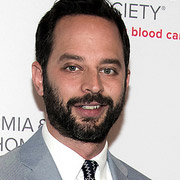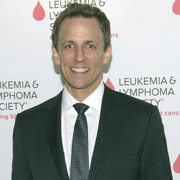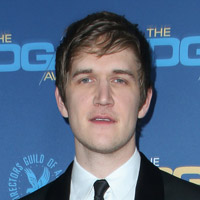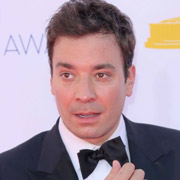 Add a Comment
19 comments
Average Guess (10 Votes)
6ft 0.1in (183.1cm)
Dream
said on 18/Oct/19
What?!
Click Here
He looks taller than Jon Hamm!
Okay, maybe 6'0.25" is a better listing for Mulaney. Jon Hamm looks identical to David Tennant.
On the bright side, this guy destroys Jon Hamm's 6'2" claim!
Chris Junior Hernandez 1990
said on 14/Sep/19
@Dream Added on Hader look like a guy may not be lower than 185cm the more i look at him and John look more like a guy holding a strong fraction over 6'0 so 6'0 1/4 fit him the most.
Dream
said on 6/Sep/19
@Junior
Agreed. Actually, I've stumbled upon a few pictures of John and Bill Hader. Sometimes, John actually can look taller. Other times, Bill kinda seems taller. It's a back and forth thing.
6'0 1/8" should be Mulaney's listing.
Chris Junior Hernandez 1990
said on 31/Jul/19
@Dream Agree he could be fraction over 183cm.
Dream(5'9.5")
said on 30/Dec/18
Rob, maybe an upgrade to 6'0.25" is better?
Here's a photo with John Mulaney and Barack Obama. --
Click Here
Canson
said on 28/Dec/18
@Dream: at least 6'0"
Dream(5'9.5")
said on 27/Dec/18
He actually can look just over 6'0" with Pete Holmes.
Rampage(-_-_-)Clover
said on 8/Dec/18
He's been listed 6ft1 and I wouldn't have doubted it to be honest...I can see him hitting that mark out of bed.
Similar zone to Miles Teller and Hayden Christensen
Animus
said on 7/Dec/18
In the above photo his pants seem to be above his waist, creating an illusion of longer legs and overall being taller than he is. If he has long legs to begin with, as would seem likely, this maneuver further accentuates his aesthetically advantageous proportions.
A little above 6'0 could be more likely than a little below, but I doubt he exceeds 183cm by much.
Rampage(-_-_-)Clover
said on 7/Dec/18
If anything I think this guy looks more 184cm than 182cm
Junior Hernandez 1990
said on 7/Dec/18
Click Here
Look to have 3cm on 5'11 listed Jerry Seinfeld if John stand closer. I wouldn't go above 5'11.75" just my thought on this picture because Seinfeld is more like 5'10 1/2 solid and look shorter comparison with a strong 5'11 comedian.
MD
said on 7/Dec/18
Yes, at least that much shorter.
KitKat
said on 6/Dec/18
nvm, looked at their pics on ig, I think she's 5'1" or 2

Editor Rob
If she had a standard heel she might be nearer 5ft 1
KitKat
said on 6/Dec/18
sorry didn't account for his footwear, so she's like 5'3.25"?
Garrett188
said on 6/Dec/18
Very height-sensitive guy. He does a bit where he mentions that being 6'0" tall is "like a big deal" to him. He also details in the bit that he got very jealous when his wife mentioned that she thinks Timothée Chalamet is 6'1" (185cm). It sounds like he actually let that get to him and took it way too seriously. Obviously just a teensy bit insecure. Here's the bit:
Click Here
He does seem somewhere around the 6'0" range with Seinfeld in Comedians in Cars, as well as in his photos with Nick Kroll.
MD
said on 6/Dec/18
Does this make Nick Kroll's 5'8.75" too tall a listing, then?
Click Here
Click Here

Editor Rob
You could say he looks 3.5 inches smaller overall
Greg
said on 5/Dec/18
One of the few legit 6 footers normally guys around 5'9-5'11 will try to claim it.
Paul NS (6ft 0.5)
said on 5/Dec/18
Thanks Rob, can't rule out 182 for this guy really but he does look a decent 6ft most of the time.
Sandy Cowell
said on 5/Dec/18
It might help if we knew Annamarie's height, but assuming she's average or just below, 'cos there's no way she's tall, then John Mulaney must be a good, genuine six-footer, with lengthy legs!