Jojo Siwa's Height
5ft 7 (170.2 cm)
American dancer, singer and Youtube personality, who gained fame through appearing on Dance Moms and now has over 8 million subscribers on Youtube.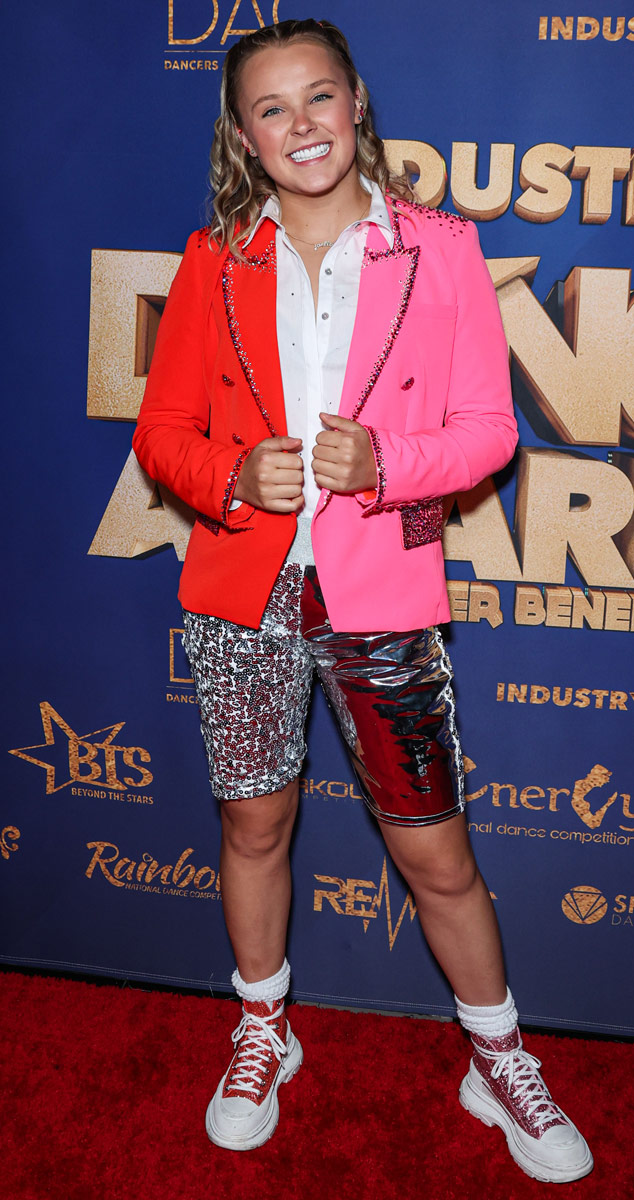 Photos by PR Photos
You May Be Interested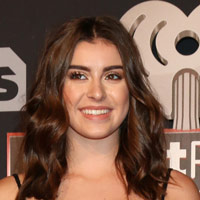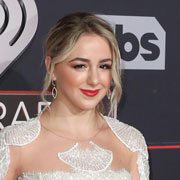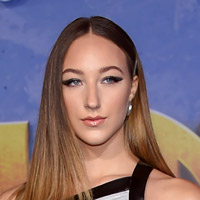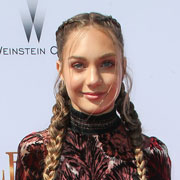 Add a Comment
22 comments
Average Guess (23 Votes)
5ft 7.36in (171.1cm)
Nik
said on 1/Dec/19
She claims 5'9"!
D4RKSithWarRI0RR
said on 26/Nov/19
Jonny jobro and Ryan C, were you on your tip toes or high heels when measuring? think you guys need to seriously measure yourself properly cause ain't no way is that girl even close to 5'11 let alone 5'9.
Nik Ashton
said on 12/Nov/19
This girl has height on her mind!
Nik Ashton
said on 7/Nov/19
@ Mimi - How tall do you think JoJo is?
Mimi
said on 4/Nov/19
Just tall-ish for a girl her age. Not even close to 5ft8
Jonny jobro
said on 2/Nov/19
I'm 5'11 and I've seen her a few days ago she was about 5'10 - 5'9
Littlelee5ft6
said on 18/Sep/19
No way is she 5ft 11 or close to it. I cant even believe 5ft 7 for her. 5ft 5 max
Ryan C
said on 17/Sep/19
I'm 180cm and I have met her, she seemed about the same height as I am. My friend said she was about the same, maybe just barely shorter.
Jobro
said on 22/Aug/19
Google has listed her down as 174cm = 5'8.5
Plus compared to Elton John who is 5'8
She looks a bit taller
So i would say 5'8.5 -5'9
Richard mcglockerson
said on 31/Jul/19
I met her In real life!!!! I'm 5"10 and so was she I swear!!!!
tony t.
said on 12/Jun/19
5'9....bbahahahahahaahahhhaahahhahahahahahhahahahahaahahahh
Khoo Yuan Rong
said on 3/Jun/19
google listed her at 174cm
Tammy Nguyen
said on 29/Apr/19
She looks like 5ft5
mdda lii
said on 18/Mar/19
jojo looks like 5ft 5
Eric W Tam
said on 12/Mar/19
5'7.1 and that's slightly generous.
effy
said on 11/Mar/19
There's no way she's anything over 5'7 after seeing her next to Fallon... 5'6 and a half is more likely.
Junior Hernandez 1990
said on 8/Mar/19
I think Jojo had the potential to grow another half more inch. Meanwhile i keep my eye on her she look like an active 5'7 girl :)
Littlelee168cm
said on 31/Jan/19
She doesn't look 5ft 7 in that photo she looks shorter and she was about 12 when she was in teen moms so was likely 5ft or so back then 5ft 7 starts to look tall for a woman and she doesnt
coolguy97
said on 31/Jan/19
Google listed her as 174 cm. Her max morning height might be 174 cm.
Benjamin Krarup Poulsen
said on 30/Jan/19
I thought she was 5'8,5=174 cm
Junior Hernandez 1990
said on 30/Jan/19
Jojo shouldn't get a listing here before her 16 birthday turns in may. Because there might be little chance she will still grow a bit taller. Although i know best lots of girls stop growing taller at 15 to 16 years old. Meanwhile 5'7 seem legit.

Editor Rob
We'll see if she gains more height, and if so adjust it. She seems to agree with being 5ft 9, but it looks too high.
Sandy Cowell
said on 30/Jan/19
Jojo is in trainers, and yes, this one does look 5ft7, looking at her bodily proportions.
Nice, fun pick outfit, girlie!
🌼🌸💗👗👛😁👍