Ava Michelle Cota's Height
6ft 1 (185.4 cm)
American dancer and actress, who appeared on So You Think You Can Dance and Dance Moms. In film she appeared in Tall Girl. At age 14 she described herself as
"#5'11""
. Her modelling site listed her as
"HEIGHT 182/5'11,5"
, although in 2019 she describes herself as
"i'm 6'1" :)"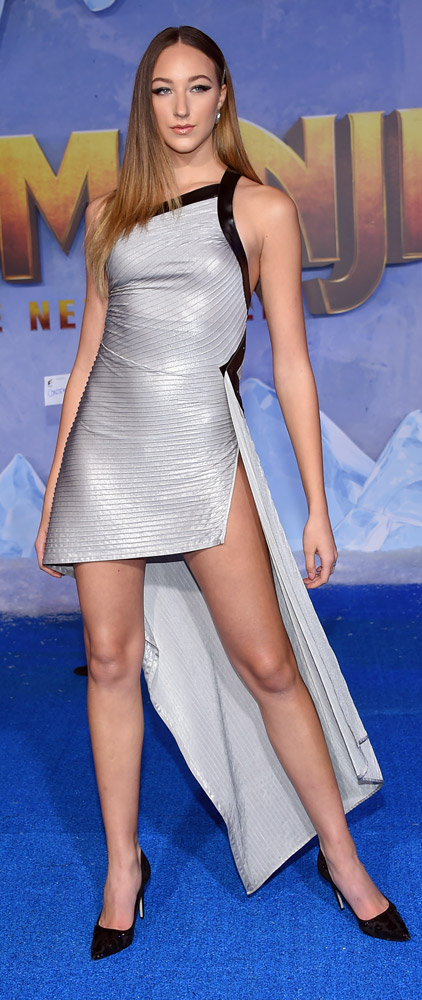 Photos by PR Photos
You May Be Interested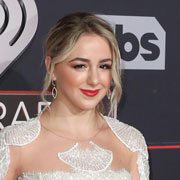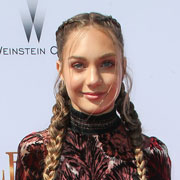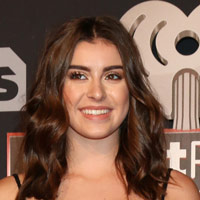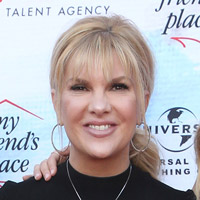 Add a Comment
13 comments
Average Guess (19 Votes)
6ft 0.07in (183cm)
DarkPower729
said on 18/Sep/19
She looks huge in her film but I don't think she's 6'1.5" as claimed there. Next to Luke Eisner there's a 1.5in-2in difference between them and he's apparently 6'2". I'd say she's a strong 6'0" or 6'0.25".
Chris Junior Hernandez 1990
said on 17/Sep/19
Strange that she look at least 2" or more shorter than Luke Eisner who was listed every sites at 187cm.
Click Here
Luke's listed height can be see in this link wrote 6'2 as 187cm.
Click Here
Luke's height is all visible with Ava in this clip.
Click Here
Click Here
2.5" between Luke and Ava here
Click Here
Footwear visible here
Click Here
a clear ones of both their footwear and height comparison. Ava might had a 3/8 less sneakers on Luke.
Two ways to say either no way Ava is over 5'11 1/2 or Luke Eisner is def 6'3 guy not less to keep Ava at 6'1. Luke from my perspective he look 6'3 1/4 like Bill Skarsgard.
Emil
said on 16/Sep/19
No way in hell she's 6'1.
Luke Eisner looks at least 2 inches taller than her, and he's listed 6'2, which I seriously doubt he'd measure.
5'11.5 seems spot on and she's still very tall for a girl nevertheless.
Nik Ashton
said on 14/Sep/19
The average guess is 6'0.05" (15 votes!)! It's great to give her her 10th comment! I would love to see her pictured with Colson Smith!
Littlelee5ft6
said on 11/Sep/19
How about actor Griffin gluck also in the TV show tall girl. He's listed 5ft 7.5 but is absolutely towered over by ava and not 5.5 inches I mean 8 or 9 I'd guess hes closer to 5ft 4 as him and megan Mulally look close in height

Editor Rob
5ft 6 at most in any case, but not sure he's as short as 5ft 4.
Annnnoni
said on 6/Sep/19
This is crazy but recently theres a new series launching in Netflix it's called "Tall Girl" and she says she's 6'1
Click Here
but there's no way she's taller and she looks 7 feet tall in the video? What the ... someone explain or probably all the actors are like 4'11
tajaun gibbison
said on 1/Sep/19
Looks 6'0.5 with listed 6'2 Luke Eisner.
185
said on 1/Sep/19
She loom shorter than luke eisner, who's listed at 6'2. Probably the footwear and posture disadvantages but the difference, still very obvious
Wheat farmer
said on 30/Aug/19
She's sexy gorgeous and her height is 183 cm
khaled taban
said on 11/Jul/19
6'1"? Sorry but no way!
She is 6'0 max, 5'11.5"-5'11.75" most likely
Oliver
said on 24/Mar/19
Rob,despite those 5'11/11.5 listings, you list her as 6'1 here. So,have you seen enough to say she could be really 6'1?
Thank you.

Editor Rob
Well, we'll see - based on what her Mother claimed for her own height, I think 6ft to 6ft 1 seems likely.
LDS
said on 23/Mar/19
I hope she is actually 6 ft 1 and it's not just marketing rubbish. It's not often a main role becomes available that a 6 foot + actress could actually get so it'd be nice if they cast someone who was legitimately over 6 foot.
Redwing
said on 31/Jan/19
What height will she reach rob? shes a giant for her age and gender

Editor Rob
I think she may be near end of growth, but it's not impossible for her to gain a bit more. Her mother claimed to be 5ft 10.