Jon Heder's Height
6ft ½ in (184.2 cm)
American actor best known for roles in films such as Napoleon Dynamite, Blades of Glory, The Benchwarmers, School for Scoundrels, Just Like Heaven, When in Rome and Mama's Boy.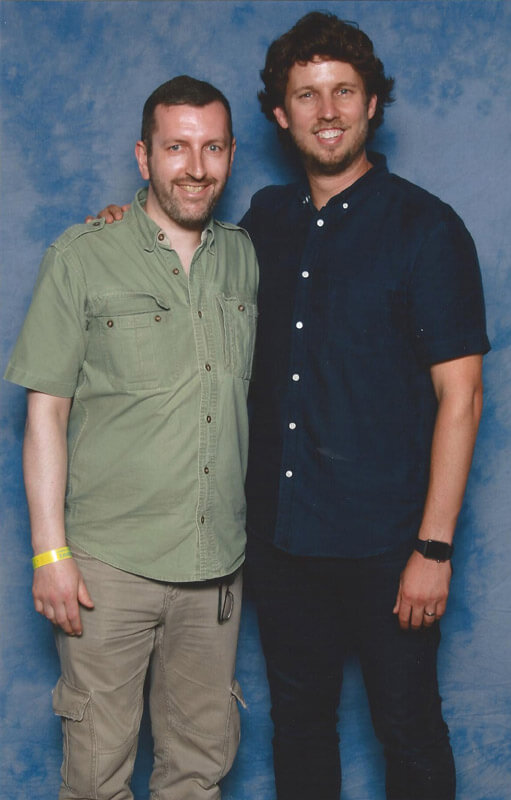 5ft 8 Rob and Jon @ LFCC 2016
You May Be Interested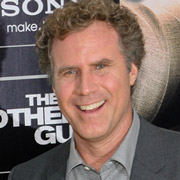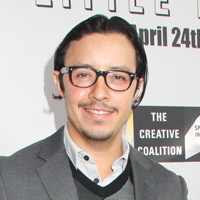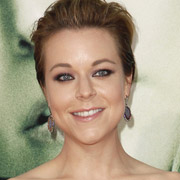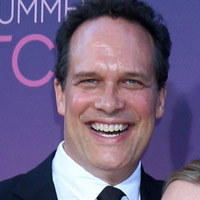 Add a Comment
91 comments
Average Guess (48 Votes)
6ft 0.38in (183.8cm)
truthteller25
said on 26/Oct/19
I would say he is about 185 cms
Chris Junior Hernandez 1990
said on 25/Jul/19
The height chart not always accurate. Jon is def strong 6'0 so 6'0.25".
Zampo
said on 23/Oct/18
Came back to this page to see if I would change my mind now with a greater understanding of height. I still say based on how he looks with Rob in the photo, at most 6'0.25.

Editor Rob
Whether 6ft 0.25 or 0.5, he looks somewhere around that range...more than say 6ft flat or 6ft 0.75-1.

Mickie
said on 4/Sep/18
In the photo with Rob looks 6'0.25", but has pulled off looking more like 6'0.75" a lot generally. I think 6'0.5" is a great listing for Jon.
Stfugokys
said on 11/Aug/18
Looks about barely 6'0 to me. "Hey Napoleon, what are you going to do today?"
Junior Hernandez 1990
said on 2/Jul/18
Look 10-10.3cm taller than Rob. Maybe he is only 6'0.25"?
Nik
said on 24/Jun/18
This random celeb is slighted over listed!
Zampo
said on 23/May/18
@Christian, I think you are right, which would mean a low eye-level (5 inches), the more I look at the photo, the more I see a flattish-big six footer. I have measured the height of my proportions accurately as a base for comparison for a lot of these listings. After 8 hours (which I think all of the celebheight listings would come under), I measured 6'0 flat, with a eye-level of 5'7.5, mouth 5'4.6-7 range, so proportionally as a starting point this guy looks like a decent six footer.
So unless he has a much bigger than average head which would in fact more likely make him look shorter in person, I just don't see 184 cm. Even I would possibly look taller if one was to judge based on a picture as my eye-brow level is 0.75 inch above my eye rather than the standard 0.5 inch. So someone like Rob (173 cm) would be under my 173.8 cm eyebrow level hence people could think I am a big 4 inches taller (6'0.25 zone) not knowing this is negated by the fact that from my eyebrow to the top of my head is roughly 3.75 inches rather than 4 which I doubt people would notice visually.
Christian-6'5 3/8"
said on 21/May/18
His eyelevel doesn't reach 5'8". It's more like 5'7.5"
Zampo
said on 20/May/18
@Bobby, depends on his eye to head level. A 6'0.5 man having a 5'8 level is based on the fact he would have a 4.5 eye-level. It's perfectly within reason that a 5'7.5-5'7.75 eye-level could yield 6'0.5 man but that would mean having a low eye level which I just don't see here. Rob is probably even losing a fraction more than Heder in this photo. I can't see Heder measuring anything more than 6'0.25 in the afternoon personally but again this is all based on a single photo snapshot, so who knows....
Christian-6'5 3/8"
said on 19/May/18
@Bobby
True, he's 6'0.25" at the most.
Bobby
said on 19/May/18
His eye level looks to be 5'7.5 to 5'7.75, so I can 6'0.25 for this guy, not sure on 6'0.5, wouldn't his eye level need to be 5'8 flat for that?
Zampo
said on 16/May/18
I'm not a fan of being pedantic/specific with questioning listings, so generally if a listing is within 1/2 a inch (which in this case it is) I don't really question it . I'm looking at him and based on this photo, 184 cm is pushing it I feel (if the listing is based on a afternoon height)....He looks about my height at 10:30 am in the morning (183.5 cm).
He is standing pretty well in the photo and based on the height of his proportions, I think he has to measure between 6'0-6'0.25. I can't believe he would measure any differently to Steve Coulter unless he has a larger than average eye-level.
Dream(5'9.5")
said on 5/Apr/18
@Tarinator
Rob did say that Heder was taller than Alexis Denisof without question.
Tarinator 6'2
said on 13/Jan/18
I guessed 6'1". Looks 5" inches taller than you. But that would mean that his eyeline would be at your head so not sure.
Celebheights 6'1.5
said on 28/Jul/17
He has a longer torso and shorter legs, which might make him appear shorter at times.
Mark(5'9.5")
said on 27/Jul/17
Rob did say that Heder would be taller than Alexis.
This listing is fine. 6'0.75" could be another case.
Greg
said on 29/Jun/17
I would give a flat 6 foot, half inch isn't needed.
Sam W
said on 4/Jun/17
He's gotta be taller than this. I met him at Wizard World and he looked 6'2 at least. I'm 5'10 and he was much taller than me.
Namor
said on 30/Apr/17
if 149 cm is 2 cm below ones shoulder would they be 185 cm tall or 186?
Editor Rob: it's a hard question to give an answer because shoulders and head sizes can mean a 185 or 187 person beside 149 could be around or under shoulder a few cm.
Mark(5'9.25")
said on 30/Apr/17
I would say 184 - 185 cm. Just like Henry Cavill, John Cena, Chris Pine, and Venus Williams.
Mark(5'9.25
said on 7/Feb/17
Rob, did this guy have any footwear advantage or disadvantage? If either or, how much?
Editor Rob: no real difference, within a few mm's.
Glynny182
said on 11/Nov/16
Not trying to be a argumentative person sorry. I just think that 5"11.75' is too low an much of a an error margin from the listing.
Editor Rob: Glynny, the chance of Heder being 182cm is slim...I think a bit over 6ft is probably the lowest I'd have guessed, but closer to 184 seemed more believable.

This is the problem with static photos. One person thinks I have worse, another better posture than Jon.

I'd say he was standing similar to me, pretty good.
Glynny182
said on 11/Nov/16
Sorry I disagree even after another look at the picture Robs posture is better and it is usually pretty good in pictures. So we will have to agree to disagree on that I'm afraid. An well maybe there could be a 5mm deviation either way of the estimate Rob and I gave but I think 5"11.75' is inaccurate and too low for Heder in my opinion.
Pierre
said on 24/Oct/16
Rob is more slouching than Jon,he's around 5"11.75' imo
Glynny182
said on 10/Oct/16
My humble opinion is that if standing straight like a soldier being measured he would be 184.5cm midday to evening. Might dip to 184cm dead after a heavy day late at night after a strenuous or very long active day. The reason I say this is this is that I think some people are looking at the picture and not taking the bad posture of Heder (his hips,his neck and head leaning into the picture and his legs apart plus his general lose posture)into account. He has looked 185cm consistently most of his career and I find it hard to believe someone who was 183cm even with his frame would give that impression. So I think his full range morning to night would be 186cm to 184cm.
Jakertini
said on 10/Oct/16
Looks 6' range standing next to Efram Ramirez. Looks close to 6'1" throughout the movie. I guessed 6'0.25"
king
said on 7/Oct/16
He looks 5'11.5 here with you Rob. May be just me but I dont see w full 4 inches.
Kayla Belucchi
said on 5/Oct/16
Napoleon Dynamite - at 27 he looked 6ft 2in
john doe
said on 29/Sep/16
I think he is a strong six footer, but he didn't near 6ft 0.5-1in imo.
Mark
said on 21/Sep/16
Rob Would Henry Cavill and Chris Tucker look similar to Jon Heder?
Editor Rob: they probably would look within a similar range.
Mat
said on 21/Sep/16
6'0.5" suits him perfect. Looks 183-184 with Rob, 184-185 on film. 184 cm he is.
S.J.H
said on 20/Sep/16
@Slothee said on 18/Sep/16
Heder is not over 6'0 with rob and probably the 6'1 claim with shoes
heightchecker34
said on 18/Sep/16
I think this is why you can still make the argument that six foot is the start of tall. 5'11 is the tail end of upper average, but around the 183-184 cm mark, you will never be guessed as short, true 6'2 is solid tall, but that is the reason in most books and even though (these days male movie stars are shorter), typically your hero would be at a minimum 6'0, he would be described as a "strapping six footer", you never get quoted for height unless you are over that mark lol.
Slothee
said on 18/Sep/16
Looks 4 inches taller than Rob so 6'0.25" or 183.5cm!
Powerhouse
said on 17/Sep/16
I watched Napoleon Dynamite yesterday, seeing the difference between you and Heder, and the difference between Efren Ramirez and Jon Heder i say 5'5 is to high of a listing, the top of Ramirez's head hits Heder's lower lip just above his chin. I think 5'4 range is a better listing for Ramirez.
Editor Rob: you could argue 5ft 4.5 for him yeah.
S.J.H
said on 16/Sep/16
He barely look 6'0 or 5'11.75 here with big rob. The 6'1 listing had to be with shoes
Peter 179cm
said on 16/Sep/16
More in the 6'0-6'0.25 range imo,so a solid 183cm guy.
TJE
said on 15/Sep/16
Looks more a strong 6'0er than a weak 6'1er
Alex 6'0
said on 15/Sep/16
6'0.25 exactly Id give him
Rampage(-_-_-)Clover
said on 15/Sep/16
Looked a solid 6ft1 guy in Napoleon Dynamite and Blades of Glory
KH
said on 15/Sep/16
Listing looks right. Could be a little taller don't think he is standing quite as straight as he could in the picture with Rob.
ly
said on 15/Sep/16
So Rob was Will Ferrell 6ft2.5 by the time he was doing blades of glory already because he didnt look more than 2inches taller than Heder
184guy
said on 15/Sep/16
no more than 6'0.25
Andrea
said on 15/Sep/16
Honestly, i have never seen a movie of his and i didn't even know his name a couple of months ago but having seen him with Jay, Michael Rosenbaum and now with Rob, i really wouldn't have guessed him much over 6'... Having another look at him with other celebrities, i can see how he can look over 6' at times, yeah...
Again, with a 5'5.5 guy:
Click Here
Merky
said on 15/Sep/16
Looks around 4 inches taller, so 6' 1/8 or an exact 183cm.
Never 6'1"
Johno
said on 14/Sep/16
Between 5'11.5-6'0 at his low end thus, he is around 6'0 and 6'0.5 out of bed.
travis
said on 14/Sep/16
yup 6'1 he here
Celebheights 6'1.5
said on 14/Sep/16
He easily looked 186-187 CM in Napoleon Dynamite and the Benchwarmers, yet he's only 184 CM? Will Ferrell wasn't a full 6'3" then in Blade of Glory as there was no more than two inches between (sometimes the difference was even 4 CM).
Andrea
said on 14/Sep/16
With the 184 guy:
Click Here
You can say Jon would edge him out WITH his hair, take a couple of cms away and he looks more 182-3 range... I can buy him somewhere around 6', maybe 6'0.5 a couple of hours out of bed!
Editor Rob: yes you could make an argument he looks a little less than big Jak there.
Aza
said on 14/Sep/16
6'tops. Hair is giving a lot of elevation ( unless it is egg shaped of course).
GP
said on 14/Sep/16
That's a good pic Rob. I think 6'0.25" might fit better since he doesn't look a full 184, what your take Rob. It looks to me that there is the same difference between you and him as you and Mads Mikkelsen. I think his hair adds about an inch unless he really has a cone looking head shape. It's funny that he is a perfect example of somebody that looks taller on screen due to his body proportions and built.
Editor Rob: Heder is at least a half inch taller than Mads in person, 6ft 0.25 is a believable estimate for him too though.
We both had similar inch sneakers this day.
Shredder
said on 14/Sep/16
Hair or not he looks as listed , look at Rob's head and eye level on him , he is over 6 '0 but under 6 '1
Rampage(-_-_-)Clover
said on 14/Sep/16
I thought he was one of the more genuine 6ft1ers but his hair does add a fair bit....probably isn't shorter than this though
Andrea
said on 14/Sep/16
How much does his hair add? Maybe it fooled you into thinking he was taller than he is...
Editor Rob: I felt he looked taller than a 6ft friend, but then yeah it is always possible his hair adds to him, it is probably nearer 2cm on his crown.
HonestSlovene
said on 13/Sep/16
Looks roughly 6+0 next to you, Rob. Maybe 6'0.5 with better posture?
Andrea
said on 13/Sep/16
He looks 184-185 range... WITH HAIR! Shave his head and he probably will look more 6' at most, like i said! Unless you think his hair don't add a single mm to his "real" height... :)
Editor Rob: I think he'd measure somewhere around 184 in person.
Rampage(-_-_-)Clover
said on 13/Sep/16
wow...under 6ft1
Shredder
said on 13/Sep/16
This looks right..
Mathew Robinson (190 cm)
said on 12/Jul/16
I think he's over 6'0" really, I think 6'0.5" - 6'1" range is right for him. 6'1" is fine.
Andrea
said on 6/Jun/16
So, even in his case, i suppose we must wait till you meet him? :)
I am 100% sure he's not 6'1, probably 6' at most (even if i've seen other pictures with Michael where he's still barely taller)...
Editor Rob: he can look anywhere in 6ft to 6ft 1 range, so hopefully I'll see.
Andrea
said on 12/May/16
You meant "struggled to look 6'"? He does look similar to Mike here:
Click Here
He doesn't look anywhere near 6'1 for sure...
Editor Rob: yeah with daniels (who in person was a little shy of jenny when comparing them) he looks 6ft as well...
Rampage(-_-_-)Clover
said on 11/May/16
Rob, is slightly under or over more 6ft1 likely?
Editor Rob: Big Jay got a photo with Heder and he struggled to look 6ft 1 in it!
Rampage(-_-_-)Clover
said on 11/May/16
I think 185-186cm
dmeyer
said on 8/Oct/15
I believe 185cm but looks 181cm at most with jay
Greg
said on 7/Oct/14
I don't think he's 6'1''. Big Jay's photo with him is the best evidence we've got, and I have to agree with you, Rob, Heder looks 6'0'' with 5'7.75'' Big Jay, although I'd say a strong 6'0'', 6'0.25'' is probably spot on for this guy.
Dave178
said on 23/Jul/14
Met him at Sydney Supanova back in June. I'm 5'10" and he had a good 3 inches on me. Solid 6'1"
backfiring
said on 19/Jun/14
Hey, Rob! If Jon Heder is 6'1 (185 centimetres), then how tall does that make me? I met him just last week!
Click Here
[Editor Rob: he can look just a 6ft guy with you there, if you are near 5ft 8]
ilyes
said on 25/Dec/13
his slim guy this why he look tall and his not 6.1 or 6 1.5 feet
his defnetly not under 6 feet
i think his 6 feet and 0.5 inch or 0.25 innch
Rampage(-_-_-)Clover
said on 25/Jul/13
Looked 186-187cm next to Will Ferrell in Blades of Glory.
6ft1.5, Rob?
Silent d
said on 1/Dec/11
In mama's boy, he was much taller than anna faris and diane keaton. He was basically the same height as 6 foot 3 jeff daniels. Is jeff daniels still 6 foot 3 rob? You think he might be 190cm now? I can't explain that. 6 foot 1 is about right. He looked tall next to will ferrel in blades of glory. He is lanky and tall.
LAN Jiao
said on 20/Oct/11
heder is a legit 6foot guy
Hansen
said on 16/Aug/11
john heder never been over 6ft1. 1st broke into hollywood he was listed 6ft everywhere just like joel moore who listed 6ft1 during dodge ball(2004) after get famous inflating up 6ft2.5 , i never heard on john heder word he is 6ft1. but could believe 6ft0.5 at max. 6ft1 might be morning.
Lenad
said on 12/Jun/11
I'd give him a solid 186cm
Lenad
said on 9/Jun/11
I think hes flactualting between 186 and 187cm. Looks too tall to be under 6'1 and he was the same if not a wee bit shorter than Dax Shepard
Lenad
said on 23/Apr/11
I agree with Hugh. Plus he looked barely shorter than weak 6'2 Dax Shepard
Rampage(-_-_-)Clover
said on 17/Apr/11
He's over 6"0....
He's listed as 6"1.5(187cm) on some sites...I think that could be closer
Anonymous
said on 19/Feb/11
Looks more 6ft to me..
Rampage(-_-_-)Clover
said on 9/Dec/10
186cm Rob?
[Editor Rob: he could be that mark]
yoyo
said on 22/Jun/09
his 3-4cm lower ferell..
Lenad
said on 23/Dec/08
I always thought he looked 6'1.5-6'2. Pheraps he comes across as little taller because of his lanky build.
rosstom2002
said on 7/Nov/08
do you what I think between 5.11 and 6 ft
Captain Spaulding
said on 13/Sep/08
He looks an inch or so taller in napolean dynamite, but I guess thats cuz of his lanky build
dits
said on 2/Aug/08
yeah he's around 6'1 for sure..i dont think this guy could really lie about his height,besides,he doesn't have the star power to fake his height anyways.
dmeyer
said on 2/Dec/07
i agree with 6'1
TheJerk
said on 20/Jun/07
Oh cool he's here now. Thanks for adding him. He looks 6-1.
Kid-Icarus
said on 20/Jun/07
Yeah he's 6'1". He looked about 2 inches shorter than Will Ferrell. He has a good posture and slim frame which could make someone think he's 6'2".
Mr. R
said on 24/Mar/06
I DID NOT MEET ANOTHER GUY! I met Ed at a conference in DC where he was honored. I stood right behind him. I always thought he was taller, but I was surprised to find out he was shorter than me.
Glenn
said on 20/Mar/06
Could be same guy.slouched and slightly sickly is true.5-11 tops.
theheightguru
said on 19/Mar/06
Editor Rob,
Judging by his appearance on television, I would've said he was at least 6 ft. On another note, is it just me, or is he looking sickly these days?
[Editor Rob: maybe R met a different guy...see what glenn estimated him at.]
Mr. R
said on 18/Mar/06
I met Ed maybe fifteen years ago, and he was only about 5-9 then!