Diedrich Bader's Height
6ft 2 (188 cm)
American actor best known for appearing on TV series The Drew Carey Show and American Housewife. In film he has appeared in Miss Congeniality 2, Office Space, The Beverly Hillbillies and Napoleon Dynamite. In a 1996 edition of the Beacon Journal he said
"and I'm 6-foot-2"
and in an
AVClub
interview he mentioned his weight, saying:
"I'm 6'2", 210 pounds - I'm a big guy"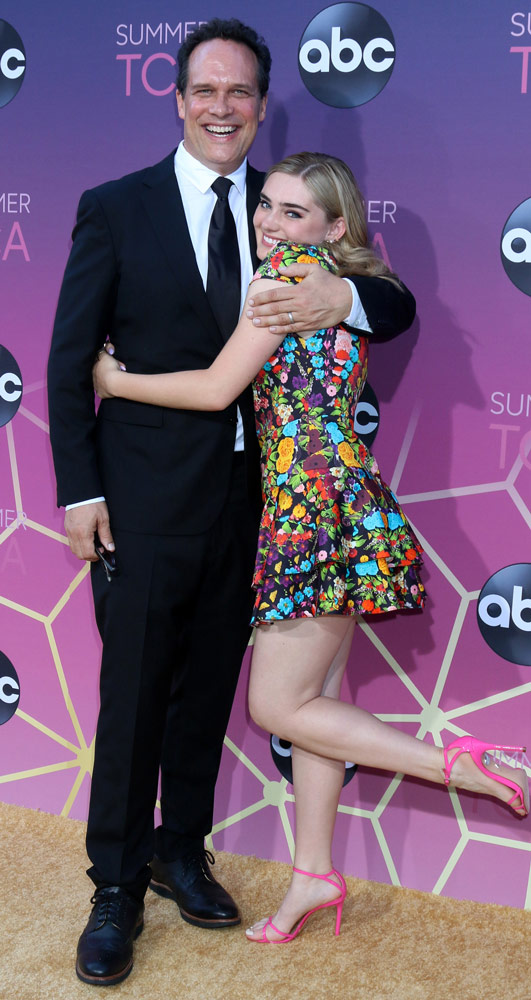 Photo by kathclick/BigStock.com
For years during the drew Carey show the first response I'd get from fans meeting me is shock that I'm 6'2" bc i was always standing next to @WhoseRyanStiles who is circus freak tall
You May Be Interested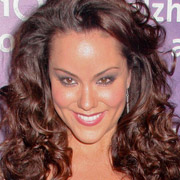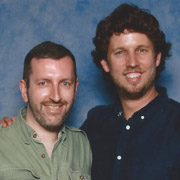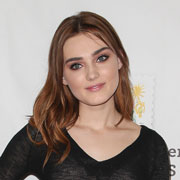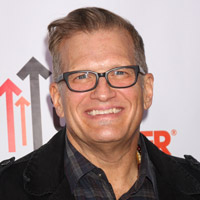 Add a Comment
35 comments
Average Guess (17 Votes)
6ft 2.22in (188.5cm)
Rampage(-_-_-)Clover
said on 8/May/21
He does look strikingly tall in everything he's in.
FanzWrestler
said on 7/Apr/21
Shocked to see he's only 6'2. Looked at times 6'3/ maybe even perhaps 6'4. In The Fresh Prince of Bel Air he looked 6'4 compared to 6'1¼ Will Smith. I'll say he's 6'2¼ still even into his 50's.
Chris Junior Hernandez 1990
said on 10/Jul/19
Diedrich always look 3cm on 6'1 Colin Mochrie. I still have hard times seeing him flat 6'2.
Rampage(-_-_-)Clover
said on 21/Jan/19
This guy could pass for near 6ft3 at times. Looked very tall in Office Space a good 4-5in on Ron Livingston
I know he was originally listed a little 6ft2 here. I'd go back to that........
joshjeffords
said on 8/Oct/18
Weird guy and tall He has done tons of bit parts has penchant for random nudity..
Point being he looks at least 6 2 barefoot, well over in shoes.
Junior Hernandez 1990
said on 22/Aug/18
Look more like 6'2 1/4 past and now.
Rampage(-_-_-)Clover
said on 19/Jul/18
188-188.5cm zone is likelier than 187.5-188cm
Ian555
said on 7/Jul/18
Could 6'2 1/4 be a possibility? I originally thought he looked 6'4-6'5 tall to me and I think he looks a little over 6'2" flat to me.

Editor Rob
It's a figure some people would guess him at...he could be more likely 6ft 2-2.25 than say 6ft 1.75-2
Rampage(-_-_-)Clover
said on 21/Jan/18
Looked a 189cm guy in the 90's...
S.J.H
said on 17/Sep/16
Rare honest 6'2 guy and maybe 6'2.25
Rampage(-_-_-)Clover
said on 13/May/16
Appeared on an episode of Fresh Prince. He looks a hair shorter than Will Smith in the top photo with a slight lean while Smith is standing tall but then looks only 2in shorter than James Avery. I think he gives a taller impression next to Avery than Smith...
Click Here
Click Here
Rob, what do you think?
Rampage(-_-_-)Clover
said on 9/Feb/16
A very solid 6ft2 guy at least
Rampage(-_-_-)Clover
said on 9/Nov/15
189cm for certain if Craig Ferguson is/was 187cm
Rampage(-_-_-)Clover
said on 12/Dec/14
Rob, didn't you originally have him a little over 6ft2?

Editor Rob
yes a few years back
Rampage(-_-_-)Clover
said on 26/Nov/14
Rob, is 189cm possible?

Editor Rob
he's a guy at times who could pass for that mark, I think a decent 6ft 2 guy
Rampage(-_-_-)Clover
said on 27/Nov/13
He's a strong 6ft2 guy, possibly 189cm. I think Craig Ferguson might be 6ft1.25/186cm. Diedrich was a bit taller him in the Drew Carey Show
Sam
said on 10/Feb/12
He describes himself as 6'2" and 210 pounds here in the context of mentioning Max Baer Jr. making him feel small:
Click Here
Mr. R
said on 30/Nov/11
I saw bhim at the theater. He is a spot on 6-2.
jasperwazap
said on 27/Nov/11
Anybody remember the Fresh Prince ep when Hilary says in reference to his stature "he's not that tall." but then again the Avery guy on the show was 6'4''and BIG too.
5'8.76784
said on 5/Aug/11
Anybody knows how does he stand next to 6'6 Ryan Lee Stiles i the Drew Carey Show?? He never seemed that much shorter, but I have no pics, someone?
5'8.56784
said on 26/Jul/11
Rob, this guy is 6'3 then, if Boreanaz is a bit under 6'1, then he might be 190cm. Seems fair, because he always looks tall.
Rampage(-_-_-)Clover
said on 26/Jun/11
Kevin Sorbo is just 6ft3.
Rampage(-_-_-)Clover
said on 25/Jun/11
Doubt he's anywhere near 6ft4.
Tetris Vader
said on 24/Jun/11
Rob, he's 6'4, he looks it compared to 6'4 Kevin Sorbo in Meet the Spartans, big guy indeed.
Rampage(-_-_-)Clover
said on 26/May/11
Looks a little over 6ft2
michael
said on 21/Jan/11
I always thought this guy was just on 6 foot. He made WAY to many references to himself as being a tall guy for me to actually believe he is tall. lol
Nightingale
said on 20/Jan/11
Nope, Boreanaz is under 6'1" but at the very least 6'0".
5'7.37
said on 20/Jan/11
He's 6'4, Boreanaz is a legit 6'1, you rarely see someone that much taller than Boreanaz in Bones.
Nightingale
said on 16/Jan/11
He's understating his height. In tv show bones he's no less than three inches taller than solid six foot David Boreanaz, do the mathz (bad joke i know).
Then i guess that Justin is telling the truth, i would go with the 6'4" though.
Hugh 190cm
said on 7/Jun/09
Does look this tall. Could look close to 6ft3 at times Miss Congeniality 2.
Jasper
said on 19/Sep/08
sounds about right. He was about same height or hair shorter than Goodman in "Center of the Universe". John wore his hair pretty short then, and Diedrich always has a bit of his 'fro, so evens out.
Mr. R
said on 29/Jul/08
This is pretty close. maybe a hair over.
Brett
said on 24/Nov/05
Yeh I think more then 6'2" from my encounter ( I stood next to him in a queue in LAX, but I think 189cm is fair to be honest, 6'2" I thought might be abit stingy, 6'2.25" is perhaps still stingy, definitely a hard one to crack, but 6'2.5" I Reckon is on the money
Brett
said on 24/Nov/05
Yep from my encounter I think 6'2.5" is fair or 6'3", but I dont think i could have picked the 1 odd cm gap between the 2 heights
Mr. R
said on 23/Nov/05
This is about right. I saw him at The Actor's Fund show 2 yeasr ago. Tho I might downgrade him a bit to 6-2 even.