Drew Carey's Height
5ft 10 (177.8 cm)
American actor, comedian and game show host best known for starring in sitcom, The Drew Carey Show. On
twitter
he said
"I'm only 5' 10" so..."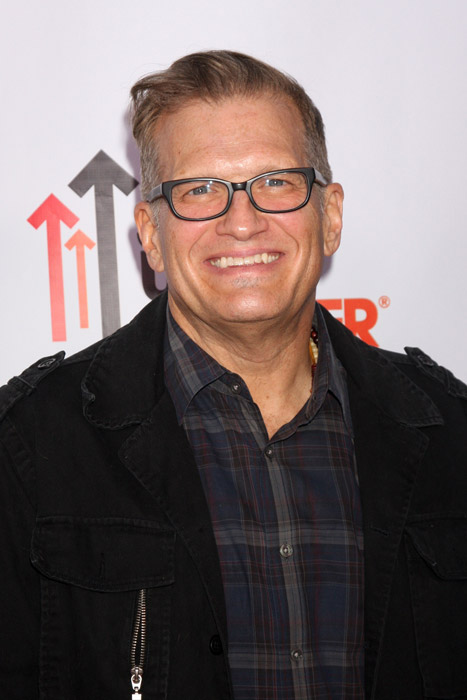 Photo by kathclick/BigStock.com
You May Be Interested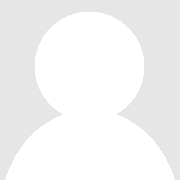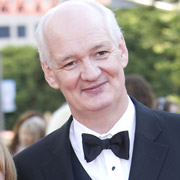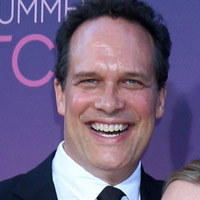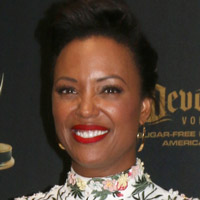 Add a Comment
31 comments
Average Guess (8 Votes)
5ft 10.16in (178.2cm)
slothee
said on 9/Aug/20
Was he 5'10.25" at one point?

Editor Rob
for a while, but he claimed 5ft 10
rkv
said on 26/Mar/20
I have not seen a photo where Carey doesn't look 1cm taller than Wayne Brady.
Seamus
said on 24/Jan/18
Rob why do you think he looks taller than most contestants on the price is right? I'd think of 5'10" as being pretty average but he comes off as quite tall on the program. Is it footwear advantage?

Editor Rob
He can seem at times near 5ft 10.5
Travis
said on 29/Jun/15
@avi Kevin Hart isn't tall so that isn't true.
Hypado
said on 18/Oct/14
looks this - 178 - next to Diora Baird in Drew Carey show.
TJE
said on 29/Aug/14
I always have a hard time seeing this guy as high as 5'10, but he is.
avi
said on 20/Dec/13
@Rob
He can look taller next to Ryan Stiles who says he is 6'6 but I think he is a strong 6'5 so drew looks close to 5'11 because we have it drilled in our head that he is 6'6 when he may be 6'5 . Drew Carey at 5'10 is within a 1/4 of what he is.
@Dan
In order to go on stage and make funnies you have to be tall in order to be in a good enough mood to do this that's why many actors and comedians are taller.
JD183
said on 16/Mar/13
He looks short on 'drew carey' and 'who's line' because the rest of the cast is so tall.
Mathew
said on 7/Sep/12
He referred to himself 5'10" on his show. Also in one episode Lewis (Ryan Stiles) took a physical exam for Drew, and the doctor who saw Drew later on noted that it obviously wasn't Drew who took the physical because they measured him at 6'5". Anyways, he could appear short on the show but it's only because it was a tall cast, Drew is definitely a solid 5'10".
Dan
said on 8/Feb/12
Yeah Ryan is 6'6", Diedrich Bader is a good 6'2" and even Christa Miller is around 5'10". Very tall cast.
Silent d
said on 25/Oct/11
Ryan stiles is like 6 foot 3. Oswald has to be 6 foot. Drew wast about 8cm shorter than craig ferguson. 178cm is right on. Kate must be at least 170cm. Tall and hot!
Anna
said on 10/Sep/11
Wow, I'm surprised. He looks several inches below average on Whose Line and Improv-A-Ganza but I'm only comparing to the other guys.
Davy Jones
said on 20/Mar/11
Guys Ryan Styles has AT LEAST 4 inches on Colin on whose line. No way hes under 6'6". Hes huge, he dwarfes the rest of the cast on whose line and there all 5'10" or above.
Alex5
said on 30/Jun/09
Drew comes up to about Ryan Stiles's upper lip to just below the nose, and Ryan's 6'6". Of course, feel free to disagree - because Stiles is a very tall man - but it looks like he comes up to about there. Definitely no shorter than 5'10". Definitely looks 5'10", maybe even 5'10.5". 5'11"? Well, it's a possibility but I'll say 5'10" until I'm more sure.
Antron
said on 21/Jun/08
Could be a smidge taller than 5'10." Doesn't look short compared to the tall regulars on Whose Line.
Anon2008
said on 2/Jun/08
Look how tall he looks here, next to 6' Brady and 6'2" Mochrie:
Click Here
More of the hoedowns and the Irish drinking songs keep showing him at this height.
Anon2008
said on 2/Jun/08
I think he might be 5'10.5" or even 5'11". He often times looks only an inch shorter than Wayne Brady or Chip Esten, both supposedly 6 feet.
Anon
said on 29/Mar/08
I've watching Whose Line a lot. I don't remember ever seeing drew being taller than wayne standing next to each other. Wayne looks taller by an inch or so. So does chip. Greg Proops looks slightly taller than Wayne and Chip though. Drew looks a strong 5'10, maybe he's 5'11
Anonymous
said on 21/Mar/08
No way. When I see the Ho-down on Whose Line Is It Anyway, Wayne Brady looks an inch shorter than him. So if Wayne Brady is 5'11" or 6' as I've heard, then Carey is 6' at least. He looks about an inch below Colin Mochrie, who is supposed to be 6'2".
Anonymous
said on 15/Feb/08
i heard that Drew Carey was like 5'2 he's really short, my co worker wento the price is right, last week
Dennis
said on 5/Jan/08
5'10" but is that with or without shoes?
Danimal
said on 29/Nov/07
NO, Carey is a lot taller than 5'8"-5'9" and Kane did not have 13-14" on him in 2002 as you put it. He did not even have 12" on him. I was surprised to see how well Carey was standing up to Kane in the height dept. actually.
brother_h
said on 29/Nov/07
in the battle royal of 2002. he was against kane, kane is like 6'10(with uber boots on) and had more than a foot on carey.
i thought 5'8-5'9.
Chris
said on 3/Sep/07
He and Jay Leno looks the same height.
qwerty
said on 6/Aug/07
Is John Carrol Lynch really 6'4"? He's always looked 6'3"-ish to me.
Anonymous
said on 28/Apr/07
If Drew is 5'10", Wayne Brady is 5'11" (he looks it) and Colin is no more than 6'. There's always some part of the show where they're aligned
Jake
said on 3/Mar/06
There was a reference to Carey's height on an episode of the show as 5'10. And also a reference to Ryan Stiles, (Lewis) height as 6'5".
gyllenhaalic823
said on 12/Dec/05
Drew Carey could actually be fairly tall, but on "Whose Line is it Anyways?" (great show by the way) he always looks fairly short because bone-thin people look taller and overweight people look shorter. I guessed he was around the 5'8" range before I actually compared him to some of the other cast members.
Rob L
said on 1/Sep/05
I've watched the show since in started in 1995.Still enjoy the re-reuns.But I can't help but notice how Drews height seems to change every once in awhile.An
example is how close in height Carey and Christa Miller(5'8)look in height.
There have been times where they look exactly the same height.Then there is John Carrol Lynch who's 6'4,I noticed that Drew looks a bit more than 6 inches shorter than lynch.I definately think carey is no shorter than 5'8-5'10.But I'm a bit skeptical of certain heights considering for the longest time people said Kevin James was 5'10
cantstop25
said on 22/May/05
he is actualy taller then 5'10". you have pdiddy listed at 5'10.5" and drew is taller he could very well be 5'11"
http://www.imdb.com/gallery/granitz/0357-ame/Events/0357-ame/careydre.w%26p?path=pgallery&path_key=Carey,%20Drew
J.
said on 18/Mar/05
It's weird, I was surprised to find out that he is actually 5'10". I always thought he was another Kevin James. A short, dumpy guy but y'know Drew's actually isn't short. Some photos from the set of the Drew Carey Show alongside one of the cast members who is 6'5" actually do prove that he is indeed 5 foot 10. One of the few male celebrities who is taller than he seems ...