Colin Mochrie's Height
6ft 1 (185.4 cm)
Scottish-born Canadian Comedic Actor best known for appearing on Whose Line is it Anyway. He says on his site
"I am 6' 2"
although on his twitter page he mentioned his height, saying
"I am 6'1""
.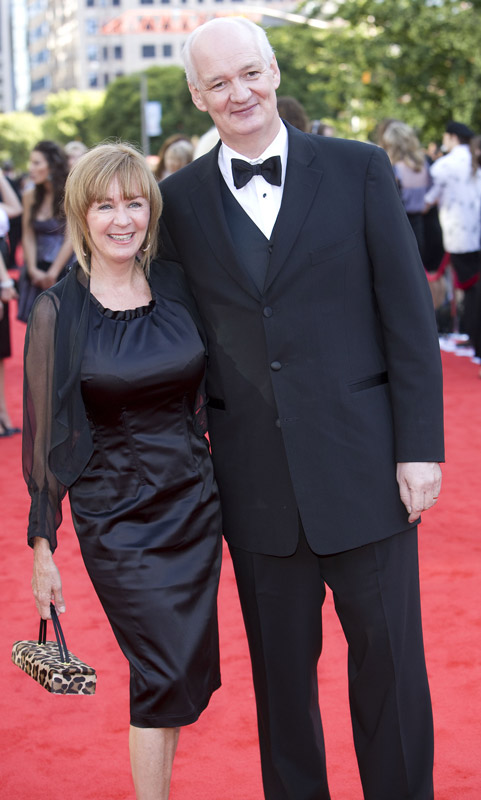 Photos by PR Photos
I am 6'5", chiselled and have a full head of hair. I love this Age of Bullshit!
You May Be Interested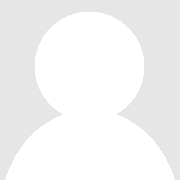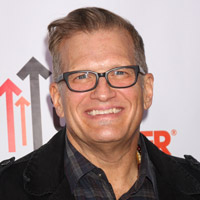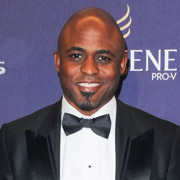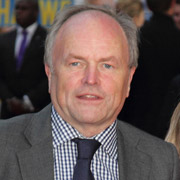 Add a Comment
28 comments
Average Guess (8 Votes)
6ft 1.34in (186.3cm)
Rampage(-_-_-)Clover
said on 27/Nov/19
He looks very tall in the above photo
Scott
said on 25/Oct/17
He looks a little taller than Craig Ferguson on The Drew Carey episode, 'She's Gotta Have It.' He may have been closer to 6'2'' when he was younger.
MM
said on 4/Sep/17
He is probably a little bit over 6'1, or at least was, during the original Whose line is it... That's why he can look over 2 inches taller than 5'11 Brady Wayne
Rampage(-_-_-)Clover
said on 5/Jun/17
6ft1½ peak
BT
said on 25/Apr/17
How tall do you think Wayne Brady is, Rob?
Click Here
.
Editor Rob: he could be nearly 3 inches shorter than colin.
Rampage(-_-_-)Clover
said on 21/Feb/17
Editor Rob: he never really gave an impression of being a big 6ft 2 guy because of being near Ryan on that show...could he have been 6ft 1.5? Maybe.
I'd go with that. He claimed 6ft1 and 6ft2
Rampage(-_-_-)Clover
said on 20/Feb/17
Rob, how likely is 6ft2 peak?
Editor Rob: he never really gave an impression of being a big 6ft 2 guy because of being near Ryan on that show...could he have been 6ft 1.5? Maybe.
whatname
said on 10/Apr/15
Wow tall and with the whole old guy grand daddy image i thought he would be on the shorter side ha ha
Kourosh177cm
said on 31/Jul/14
definitely not 6'2.
he is like 5'11 and over.
Rob look at this video at 5:44
Click Here
there is only 2 inch difference between jericho and him. any thoughts? ( lets take into account that both man are barefeet)
[Editor Rob: maybe he wasn't quite a full 6ft 2 guy in his peak, although on Whose Line in 90's I think he could look tall compared to the 5ft 10 people. Maybe with Brad sherwood who says he's 6ft 4 he can look about 6ft 1 or even under at times, in mid 50's a bit of loss is possible.]
Jessie Ventura
said on 1/Mar/14
Not 6'2.
6'0.5 IMHO.
Having watched him a lot on Whose Line ... ?
Phantom
said on 23/Jul/13
Looks like he's lost a little height.
I'd say he's 184-186cm today.
Improv never dies!
said on 26/Nov/11
No Jeff is 6'5, Ryan is 6'6 and when they stand they are really close about the same height! So Chip is a little shorter than Jeff he's 6'1!! And Colin is taller than Chip, he's 6'2, and they are all taller than Wanye, he's 6'0!!!!!
Sam
said on 28/Aug/11
Jeff is 6'4 and chip 6'0 but when they're standing next to each other there isnt much of a height difference, so either jeff is shorter than we think or chip is taller.
Isaac Wings
said on 10/Apr/11
Met Colin and Brad while they were on tour. Brad is at least 6'3m so 6'4 doesn't surprise me.
Colin is only a little bit shorter than Brad--- one or two inches at most.
Alex5
said on 29/May/09
I still have a hard time believing Stiles is 6'5". Because he isn't. He even looks a lot taller than 6'6".
Marissa Evans
said on 22/Mar/09
Makes sense. On the show 'Whose Line Is It Anyway?' he isn't that much shorter than Ryan Stiles.
K
said on 13/Feb/09
That doesn't surprise me at all- 6'2" sounds just about right. I met him, and being fairly tall for a girl (I would hazard a guess at around 5'9") I felt like I had to crane my neck to look up at him while speaking with him. It's definitely hard to notice when he's standing next to Ryan.
Ed Kline
said on 8/Sep/08
He looks a solid 2.5 inches shorter than 6'4.5 Stephen Fry...6'2 is about perfect. Hard to say compared to the very tall Stiles, who does look 6'6 next to Fry.
Jack
said on 25/Jul/08
I think he's abput 6 2.5 - 6 3 becuase he looks about 3 inches shorter than 6'6 Stiles.
Miandra
said on 9/Mar/08
I originally thought he was around 6 feet, but when you start to look at the whole cast, you can definately see that he is taller than most of them, so 6'2'' seems about right.
Kate
said on 6/Feb/08
It's strange with Colin, if I didn't know how tall Ryan Stiles is then I would automatically assume that he wasn't that tall. I dunno what it is about him but he just looks like he would be a short guy, I can't imagine looking up at him! But oh well, it's probably the whole standing next to Stiles thing!
Mickey
said on 19/Jul/06
6' 2" is definately on the money. stiles is a proven 6' 5" and Colin only looks to be about 2-3 inches shorter than him. he also has a clear 2 inches over 6 foot wayne brady.
cantstop25
said on 18/Jul/06
wayne brady shoes def add 2-3 inches you can see hat on the show. so he probably isnt 6' though colin is taller when he is wearing his big shoes, so he may be 6'2" just does not look it next to stiles who is according to this site and himself 6'6".
and I can not believe that gyllenhaalic823 actually believes that ryan is 6'3"-4". the man towered over david hasselhoff who happens to be taller then 6'3"-4" conan
316
said on 2/Mar/06
Colin definately looks arnd 6'2, coz I have seen Ryan stiles up close, n he looks evry bit of that 6'6 frame, and colin is almost 3.5" shorter than Ryan, so i would put Colin right there at the 6'2 mark.
Mr. R
said on 17/Feb/06
Actually, Wayne Brady is about 6 feet tall. I was with him backstage last summer at The Hollywood Bowl.
promoshaw
said on 17/Feb/06
i like gyll when he says: "...meaning colin is 5'11-6'0". how the hell does he know? i work at a casino in nova scotia, canada where colin shot a local tv show called "this hour has 22 minutes". colin visited our casino on occassion and i walked past him several times. i'm 5'11 and i could not get over how tall he was as i had to look up to him to say hello. so him being 5'11-6'0? ahhh no...gyll doesn't know waht the hell he's talking about. i think i have a little bit of a better idea as i actually walked past him...IN PERSON.
gyllenhaalic823
said on 15/Feb/06
he really doesnt look that tall; wayne brady, who is slightly (approx. 1 inch) shorter than him appears to be no taller than 5'10", and imdb always inflates celeb heights and is probably 2" off on all of them, meaning colin is 5'11"-6'0", wayne is around 5'10", and ryan is 6'3-a possible 4"
cantstop25
said on 21/Mar/05
he does appear to be a tall guy except when next to stiles. if styles really is only 6'5" then i dont think he is 6'2". although he does not really seem to have the best posture so I may be wrong