Aisha Tyler's Height
5ft 11 ½ (181.6 cm)
American actress, best known for roles in TV show Ghost Whisperer and films like Bedtime Stories.

Photo by kathclick/BigShot.com
I've always been an outsider. People remark on my height. I'm six-feet-tall now, but I've been this tall since, I was like 5'8 in the third grade. I'm just a giant from a very young age and I was also the only black kid in my school.
-- scpr.org (Take Two)
The way she's described is that she's this seven foot tall assassin and I'm barely six feet tall so we had to add the extra twelve inches with shoes and hair. I had spent 45 minutes to put the pile of hair on me and to walk right was like walking with a bowl of water on your head.
-- BlackFilm.com, 2007
You May Be Interested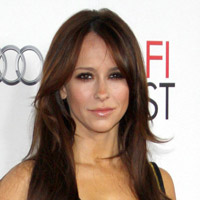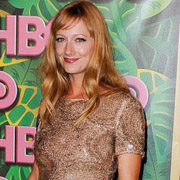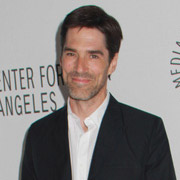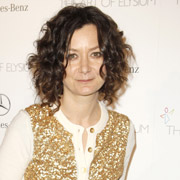 Add a Comment
55 comments
Average Guess (14 Votes)
5ft 11.64in (182cm)
Amira
said on 26/Apr/20
she was as tall as me in the THIRD GRADE! loved her in friends. :)
James G.
said on 5/Jan/19
But 5'11.75" is very possible as well.
James G.
said on 5/Jan/19
She's probably 5'11.5." Without heels, she doesn't look like she would be a solid 6'. Looks like she's just over an inch taller than Kidman.
Khaled Taban
said on 16/May/18
she is 6 feet
sean89
said on 1/Apr/18
rob how tall is jerry cantrell from alice chains heres a vidoe of jerry doing live rockmsith demo.
Click Here
3.46 time vidoe. jerry is listed as 6'1. tall member from the band. if aisha i 5'11.5 shes wearing heels how much advantage does she have on jerry he cant be under 6ft 1??
Allie
said on 25/May/17
Rob you should add that she voices Lana Kane in Archer! Character was partialy modelled after her which is why in the show she's 6 ft as well!
Dmeyer
said on 26/Nov/16
Realy tall in heels i met her she has to be over 5'11 And near 6ft
josh jeffords
said on 14/Oct/16
Wow she is gorgeous and tall but not 6 foot maybe in shoes.
She is way shorter than her husband more than 6 inches but freakish tall dudes tend to downplay.
She towers over women who are likely under 5 5 so she is about 5 10 maybe weak 11.
I'm 5 8 and women 5 10 and some are very attractive esp long legs.
Alex
said on 13/Jun/16
No way she is 182 cm. She's 177-178 cm at best.
Ax
said on 3/Jun/16
But she's shorter than LL Cool J when she's in heels? I think 5'11 max. I mean, I totally bought 6' bc she looks it but after seeing her on lipsync battle next to LL I think 5'10.5 is more reasonable. Love her. Amazing.
james
said on 12/Feb/16
If she says shes 6'0 she's 6'0 ..why the downgrade .she towers her co host on. the talk
Andrea
said on 20/Nov/15
And you solve everything with that? I guess that Kellan is closer too because he looks about 1.5 inches taller than her in what they seem at least 3 inches heels :) that would make Kellan at least 6'3...
There are other pictures with Jared and she always looks much shorter than him, how can she be a big 5'11.5 woman? A guy like Misha Collins looks easily taller than that next to those guys!
Editor Rob: the possibility of 5ft 11 is there. At times I don't think she will stand tall.
Andrea
said on 18/Nov/15
Rob, do you think she's in heels here?
Click Here
She does look around 5 inches shorter than Jared...
She can't be 5'11.5, come on!
Incidentally, she says that her husband is 6'6:
Click Here
Whether he is that tall or not, i don't know, but she doesn't look over 5'11! She looks shorter than Kellan in quite big heels!!!
Editor Rob: Jared does look a little closer in that shot.
Andrea
said on 5/Nov/15
Destroys Kidman, dmeyer? I wouldn't say so!
Click Here
She certainly ain't no 6'! She had a small part in 24 and she could pull off near 5'11 with some guys that Rob met...
Look at her IN HEELS next to strong 6' Kellan Lutz:
Click Here
She looks shorter than him!!! Also, with Jared and Jensen she certainly doesn't look any taller than 5'11!
Rob, what about 5'11 flat?
dmeyer
said on 27/Jun/15
She destroys kidman 6 ft looks close i met her in heels was taller than me i thaught 6 ft
lelman
said on 25/Jun/15
Nice one, Rob. Seem fair enough, I still think 5'11" flat but 5'11.5" could be possible as I guess this is the only instance I've seen where she looked truly sub 6'0".
lelman
said on 23/Jun/15
So, with a footwear advantage, she is smaller than someone listed as 6'0". I think either she needs a downgrade, or Trey Parker needs an upgrade.
[Editor Rob: she may well be, 5ft 11.5 could be more probable.
]
lelman
said on 22/Jun/15
Rob, did you watch the video? Think she needs a downgrade to 5'10.5" - 5'11", personally. Either that, or Trey Parker needs an upgrade to 6'1".
Click Here
[Editor Rob: if the camera is higher up, the closer person will appear shorter. It's tricky to tell how much effect it might have, it appears she is an inch smaller.]
patrickfitzgerald
said on 20/Jun/15
Smaller than Jensen Ackles
maybe 5ft 11
lelman
said on 17/Jun/15
Looks significantly shorter than this with Matt Stone and Trey Parker. Skip to 2:15, you can see their shoes, and she looks to have a big advantage and still looks shorter than 6ft Trey Parker.
Click Here
Jewel
said on 7/May/15
Sayifidiot
English people r really not that tall. Not all actors are models and not all models are actors. Her height doesn't have to limit anything, she just has to be genuine or true to her calling. Thank God Gisele Bundchen stuck to hers!
Bishop
said on 29/Dec/14
She's taller than Nicole Kidman:
Click Here
DaMan
said on 9/Dec/14
On Whose Line Is It Anyway, she wears modest heels (maybe 2-3") and she doesn't look as tall as Wayne Brady, Colin Mochrie, and Ryan Styles, who claim to be 6'0" to 6'6". She's probably 6' in rather high heels, but I'd say she's 5'9 / 5'10 bare foot. Which is still awesome. Nothing to feel bad about, I think she's hot.
Hank
said on 27/Jul/14
After just having met her at SDCC 2014, I have a hard time saying that she's even 5' 11" with her (probably 4") heels. I'm 5'7" and my buddy just barely hits 6', and she was right between us (in height) while in heels.
Sayifdoit
said on 9/Jun/14
What's sad her height will limit her acting career pretty severely. Isn't she like equivalent to like 6'5-6 for dudes? Like you rarely EVER see a girl who is 6 feet or over. I don't go out much but I've seen maybe 5 girls who are my height and I think one girl who was taller than me. I'd say I'm 6ft bang on. I do live in england or whatever.
Trickster
said on 28/Nov/13
I somewhat agree with Whatever....I think people wear heels to not necessarily be taller but to get that "long legged look". You don't have to be crazy tall to have long legs...it is about proportions....if you have longer legs than your upper body then you have that long leg look :P And nobody should be putting down tall people or short people...we are all humans after all :D
Yaspaa
said on 18/Sep/13
She looked very tall in friends and didn't have much heel.
Balrog
said on 19/Aug/13
She looks closer to 5'11".
Sam
said on 6/Aug/13
I find a woman of this stature appealing, perhaps since I'm 6'5". I think she's pretty fine and kind of funny.
Jewel
said on 6/Aug/13
Seen her on "the Talk" she seems to not be too comfortable with her height. every now and then she takes her shoes off to appear closer in height with guests etc. I'd say she's tall yes, but even with heels she can still pull many looks off. she just needs to be confident.
IR
said on 15/Jul/13
Move Over Michelle Obama, you're not the only tall black woman.
Chiara
said on 17/Nov/12
Is she really 6 feet flat barefoot?
noway
said on 13/Oct/12
I dont believe she is 6 feet, ok she always wears high heels but she looks more like 5'10 now.
Fanny
said on 22/Aug/12
I'm 5 foot 10 and I've learned to be proud of it! Clothes looks so much better on us and think about it, women wear high heels to get taller and in pictures they always look taller than they really are so be proud!
Plump
said on 9/Sep/11
No way is she six feet. She was a little bit shorter than 5'9.5 Greg Kinnear in Friends, so I'd say 5'9. She wears heels a lot, many women do.
Wilma
said on 10/Aug/11
I still haven't met a tall girl yet who didn't look amazing! I'm 6'2 and have never had any problems finding men! even shorter then me. My husband is 6'4 and our daughter is going to be tall too. Tall women should be more proud of being tall!
Paulette
said on 1/Mar/11
wow amy,i feel bad for you...no one will ever notice you in a room. i'm 6'2, a runway model, and have been an athlete my entire life....i loooove being tall; there is no shame to be this height at all. why should a tall girl be average when we stand over most people and are considered extraordinary...? my boyfriend is 6'7...and the taller the guys, the better!
Katie
said on 4/Jan/11
Amy, your horizon must be extremely limited by your small stature.
Take that from a 6 ft woman who's never had a hard time finding men.
Plus I can eat more and stay slim.
jessica
said on 3/Jul/09
She's VERY tall. 6 foot is def. correct.
Ian
said on 27/Feb/09
IDK. In a movie they can say you are any height they want within reason because it's a movie. Perry is 5ft11.
idk
said on 25/Feb/09
well in the movie fools rush in mathew perry(chandler from friends) was said to be 6'1 and she was the same height as he was!!!!!! and yes she was taller than joey almost the same height as ross and he is the tallest of the group!!!!
Ian
said on 23/Feb/09
Looks 5ft 10-11 only slightly taller than laura prepon who is almost 5ft10. If she is 6ft than Joey was the same height as her in friends and he isn't anywear near 6ft. Chandler is taller than her and he's 5ft11. I just don't see a 6ft height for her.
Click Here
Click Here
sprint84
said on 25/Nov/08
Met her some months back. She was striking to say the least in 2"+ heels. Prob 5'11" barefoot, a shade under 6'2" in the footwear.
Holly
said on 11/Sep/08
Oh, i didn't thought she was that tall, well she is really beautiful and if she say she is that tall..
and to Anonymous says on 2/Apr/08 I say her some month ago and I think she is 5.11 or 5.10.
I am 6 ft and she was as tall as me but she wore high heels.
I dont know why tall women wear high heels. thats strange.
That is so stupid! Anyone can wear heels! That is like saying that I can't wear flat shoes beacuse I'm short!
Anonymous
said on 2/Apr/08
I say her some month ago and I think she is 5.11 or 5.10.
I am 6 ft and she was as tall as me but she wore high heels.
I dont know why tall women wear high heels. thats strange.
dmeyer
said on 27/Aug/07
david schwimmer had more than 1 in on her he has 1.25 in and she had 1 cm sleepers so no lees than 6'1 for davod
JEWEL
said on 26/Aug/07
Mr R, how tall r u?
dmeyer
said on 4/Jul/07
she did seem no less than 6 ft in person
mike
said on 26/Jun/07
Here is she with Jennifer Love Hewitt ... quite a difference
Click Here
Also quite taller than Vivica Fox
Click Here
MS
said on 11/Jun/07
Met her at a function, in heels she was just shorter than me. 6'1" and sexy as hell.
Diego
said on 8/Dec/06
If she is 6`0, then David Scwhimmer is 6`2. She was always 2 inches shorter than him on the show, and even in pictures outside of the show.
dmeyer
said on 14/Aug/06
i met her she is about 6 ft
DutchGirl
said on 25/Jan/06
I think she's like 6 ft to me if you see her next to catherine bell(CB is like 5 ft 10 in)on wireimage.com, it's kinda funny though because she's just as tall as I'm.
Tybor
said on 22/Aug/05
If you watch the season 9 finale in Barbados, you see Aisha and Joey in flip flops. Obviously the director didn't want them anywhere near each other for this scene so you can't get a great comparison. However, in what you do see, it is obvious that she is at least 2 inches taller than him in comparable footwear. I don't know how tall he is but she looks close to 6'0 to me. In modest 2 inch heels she is pretty much equal to Ross in dress shoes.
Mr R
said on 14/Feb/05
I saw her in Hollywood earlier this year, and she was huge. She was wearing heels that night, and she was probably about 6'3". I think that she actually might be about 6'1", but rounds down for roles, like Nicole Kidman.