Thomas Gibson's Height
6ft 1 ½ (186.7 cm)
American actor best known for playing Aaron Hotchner on the TV series Criminal Minds and Greg Montgomery on Dharma & Greg.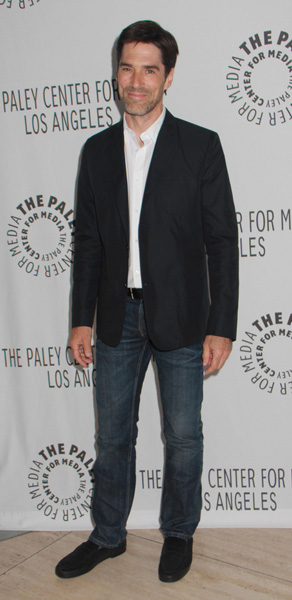 Photos by PR Photos
You May Be Interested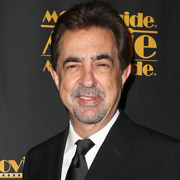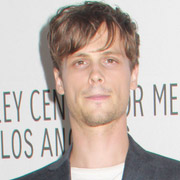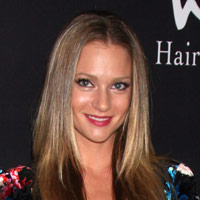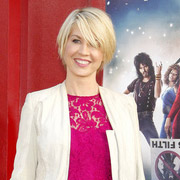 Add a Comment
35 comments
Average Guess (12 Votes)
6ft 1.44in (186.5cm)
Chris Junior Hernandez 1990
said on 29/Aug/20
Sometimes he look at most struggle 1cm on Matthew sometimes the same height. Maybe solid 6'1 1/4.
Chris Junior Hernandez 1990
said on 29/Aug/20
Sometimes he look at most struggle 1cm on Matthew sometimes the same height. Maybe solid 6'1 1/2.
Mickie
said on 5/Jan/20
Same height as Matthew GG, or too close for me to say he's any taller. Are we sure 6'1.25" might not be a better fit?
Rampage(-_-_-)Clover
said on 24/Jun/19
He probably claims 6ft2
Rampage(-_-_-)Clover
said on 16/May/19
He can look anywhere between 6ft1-2
Mickie
said on 15/May/19
I think he's 6'1" flat.
Rampage(-_-_-)Clover
said on 17/Apr/19
186cm at a low maybe
Mickie
said on 5/Jan/19
In fact - I could see 185 or 186.
Mickie
said on 29/Dec/18
I'd say more 186 cm than 187.
Junior Hernandez 1990
said on 19/Oct/18
Watching Criminal Minds sometimes there isn't over fraction between Matthew Gray Gubler and Gibson.
Rising - 174 cm
said on 1/Aug/18
@Tunman: Yeah, but he looks taller often enough and sometimes by a clear enough margin to cover the footwear advantage, imo. Gibson looks slightly taller here and their footwear is basically even:
Click Here
I noticed that about heights on the show. A.J. Cook gives a smaller impression, perhaps in part because of that yet she's actually solidly above average height. Vangsness wears big platform heels and is still more than 2" shorter than a 70 year old Mantegna so she's not much taller.
Tunman
said on 20/Jun/18
He's taller than Gubler but the latter wears Converse shoes most of the time.I think both are equal in height.Interesting how the show brought mostly upper average to tall men and women.AJ Cook seems the shortest despite her high heels.Vangsness could be more like 5'5-6 but she's quite massive
Rising - 174 cm
said on 13/Aug/17
Oddly, he looked as tall as Forest Whitaker in that backdoor pilot to Whitaker's short-lived Criminal Minds spinoff. He is a bit taller than Matthew Gray Gubler as well, so 186-187 cm looks possible, but then he looks a weak 6'1" with Kuerten in the photo Rob posted below and he often struggled with 6'1" next to Joe Mantegna. He's tricky. Maybe 186 cm?
Rampage(-_-_-)Clover
said on 26/Jun/16
186/187cm range is fair and can look 188cm occasionally...
Lorne
said on 12/Dec/15
@dmeyer: your better with footwear than me, but in early seasons Moore would sometimes wear boots that look identical with 1.1-1.2 range, but yeah, mostly standard 1 inches, but not less. However in later seasons he wears dress shoes more often, and can still give a tallish impression.
But my point was, even with good posture and solid footwear, he looks barely 183 with gubler, who often wears converse and Gibson, 186cm, who wears standard dress shoes, mostly, anywhere 0.8-1in. I just think a big 6 footer would look taller. With thicker footwear, Mantegna could look within a cm, 7-8 years ago. He also doesn't tower AJ cook the way you would think.
I still say solid 181 peak for Joe, I wouldn't rule out 5'11.5, now he's a fraction under 5'11, how much, not sure, could still be 180 with better posture.
Gibson 186, Gubler 185-185.5(6ft1, doubt he'd be less than 185.3 or so)
Moore: 5ft11.75/182 is fair enough, he's not less than 5'11.5, but not more than a weak 6 feet, 182-182.5 low, could be say 181.8 minimum, though.
Pager Brewster needs a downgrade, no way 2 inches between her and Cook, 171 was questionable before, destroyed now.
5'7 max, she seems around that with Mariska Hargitay.
Finally, as for Mandy Patinkin(solid actor), he can/could give a lesser appearance at times, because of imperfect posture and the fact he's balding, but I think a legit 5ft11 is what he was. He's likely dropped a fraction by now, but certainly looked 5'11 in early 50's, especially if more is to be closer to 183 than 182...
Otherwise, 180-180.5 on CI, never seemed 2.5 under Gibson, and within an inch of Shemar.
Sorry for the long post!!!
Rampage(-_-_-)Clover
said on 1/Nov/15
He can look near 6ft2
dmeyer
said on 31/Oct/15
I agree 186cm strong 6'1 shemar could look a 5'11.75 guy with gubler and gibson his boots dont give more than a nornal 1in
S.J.H
said on 1/Oct/15
He does always look like 186 to 187cm range. So 6'1.5 was way too accurate
Nancy
said on 13/Apr/15
I have been next to him and he is positively 6ft 2
Harold
said on 25/Mar/15
Oh my goodness, the only thing celebs lie about more than their height is their age. The site would have to be called
Click Here
Lorne???
said on 20/Mar/15
Rob I have an idea for the site. Have you ever considered adding celebrities ages to the top of the page? Now I know you can't list every stat of a celebrity, as the focus of the site is on height. But age is relevant to a celebrities height, since people start to lose height as they get older.
I mention it here because I had to look up Gibsons age, as I knew he was over 50, but not by how much. This isn't the first time this happened. I often have to look up a celebrity's age to see whether or not they may have started losing height, or how much.
I just think it would be a useful and convienent feature to add, though I know you're still adding pictures!!!
Any thoughts???
[Editor Rob: it's something if I started it again would have done, but with 7000 pages, it isn't an addition I could add this moment. There will come a time when I will have more available time for the site.]
Lorne???
said on 20/Mar/15
Rob, I used to think 187, but 186 is probably closer. He honestly doesn't look taller than Matthew Gray Gubler when in same footwear, and accounting for posture. Also, Shemar Moore is just shy of 6ft, even with 3cm style boots, he looks an inch shorter than Matt Gubler, in converse, so there is clearly more than an inch.
And I don't see more than 2 inches between him and peak Mantegna, for sure.
If Gibson is really 187, though(it's certainly possible) that makes Matt Grey Gunler 186, and Moore 6ft.
@Dmeyer: Do you still think Moore is 6ft? Also, Gibson turns 53 in a few months, so it's possible he has dropped a small fraction himself.
[Editor Rob: with the tennis player...I think he looks more 6ft 1 guy, 186 might be what he'd measure.]
Dmeyer
said on 15/Feb/15
If this Guy is indeed 186-7cm then mantegna is Still 181cm range a late 60s
Rampage(-_-_-)Clover
said on 9/Feb/15
Strong 6ft1 to a weak 6ft2
Andrea
said on 13/Jan/15
I thought you said he could be 5'11 morning at one point...
Dmeyer
said on 12/Jan/15
186-187cm not 188 or 185 good listing
Andrea
said on 12/Jan/15
So, what's your guess on Prince Albert? 5'11 range? I do remember he was lisred at 6' on here...
[Editor Rob: he could look anywhere in 5ft 11-11.5 range]
Andrea
said on 11/Jan/15
Rob, how tall is Prince Albert? He can look barely shorter up to maybe 1.5 inches shorter than Thomas... Do you think he's 6'?
[Editor Rob: in other photos Thomas can look to have more height on albert, there was a photo I remember of
Kristanna Loken with Albert
, although it is possible he is slightly behind.
I saw a photo of Thomas with
Kuerten
who claims 191cm on his own website...arguably he doesn't appear taller than 6ft 1]
Rampage(-_-_-)Clover
said on 11/Jan/15
187cm is fair also.
Dmeyer
said on 10/Jan/15
Never looks 3in taller than 5'11 patinkin or 5'11 mantegna
Dmeyer
said on 10/Jan/15
In c.m he looks 2.5in on mandy 2in on joe mantegna and 1in or so on more 6ft , 6'1.5 is closer , anything 6'1-2 is possible
[Editor Rob: it is probably nearer, at times with Elfman he could look just 6ft 1 range, other times taller.]
Andrea
said on 10/Jan/15
Rob, if this guy is 6'2, then Prince Albert is what? 6'1.5?
Click Here
[Editor Rob: I think he's got more than just half inch, but he can look at times nearer 6ft 1.]
west-wood1
said on 9/Jan/15
1,87 cm might be more accurate. He looks the same height as Jim Carrey to me.
Rampage(-_-_-)Clover
said on 8/Jan/15
Yeah that's the range I guessed him in.
He did look 4in taller than Jenna Elfman.
Rampage(-_-_-)Clover
said on 7/Jan/15
Rob, are you sure he's this tall?
[Editor Rob: he can look at times anywhere from just over 6ft 1 up to 6ft 2.]