Joe Mantegna's Height
5ft 10 ¾ (179.7 cm)
Peak height was 5ft 11 ¼ (181 cm)
American Actor best known for roles on tv series Criminal Minds and in movies such as House of Games and Homicide. On his twitter in 2011 he mentioned his height, claiming
"I'm 6ft"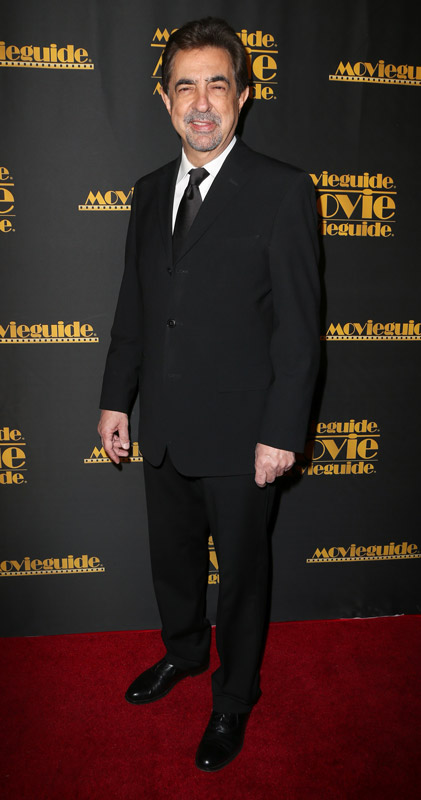 Photos by PR Photos
You May Be Interested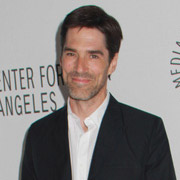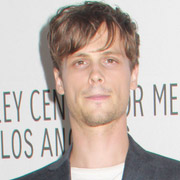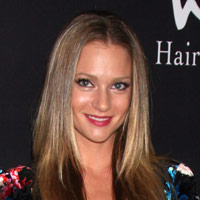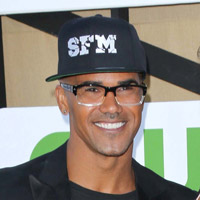 Add a Comment
73 comments
Average Guess (17 Votes)
Peak: 5ft 11.07in (180.5cm)
Current: 5ft 10.5in (179.1cm)
Rising174cm
said on 21/Sep/19
@179cm guy: Yeah I posted those exact same photos with the same info about footwear, but if Vangsness is indeed close to 5'10" in her platform heels then Joe looks at least 6' in his Blundstones putting him no shorter than Rob lists him and when we consider Joe is slouching a little and standing behind Kirsten, he could still pretty easily be a full 5'11" there. With that said, he generally looks anywhere from 5'10.5" to 5'11" nowadays. I guess you could either argue 5'10.5" because he does wear boots that may give him a fraction over his co-stars who wear dress shoes or even argue the full 5'11" still considering his standing posture may not be as good as he'd measure now at 71 so Rob's listing is probably most likely these days. Adam Rodriguez is listed 5'11" here and generally seems a bit taller than Joe since he joined the Criminal Minds cast in 2016, but the difference is small enough Joe has actually still looked as tall as Adam at times and it's doubtful Adam is less than 5'11". He could even be 181 cm so even today, 179 cm seems like the shortest Joe could be.
@Rampage: I don't know, I think he's pretty much your classic bang on 5'11" guy and if he's not then he pretty much had to be the 181 cm Rob lists him. Remember the scene with 6'0" Tom Hanks in the Money Pit. They're face to face for a fair amount of time indoors and Hanks looks to be a full inch taller. Or you can see a 60 year old Joe face to face indoors with 5'11.75" listed 53 year old Michael Biehn in the 2009 Criminal Minds episode Cold Comfort, which aired a year before Rob's first picture with Michael and again, it's clear enough that Joe is shorter, though perhaps not even an inch shorter and certainly no more. With that said, I sort of see your point because he could look 6 feet in Criminal Minds, especially compared to Thomas Gibson if Gibson is really 6'1.5", but on the other hand, I don't recall Joe ever looking quite as tall as 6'0" Shemar Moore, I believe Gibson is closer to 6'1" then 6'2" and I think Joe wore boots with a heel a bit bigger than the Blundstones in his first few years on Criminal Minds. These are among the best comparisons either due to the frequency we saw Joe among his co-stars on a long-running TV show or in the case of Biehn and Hanks because they're virtually the ideal height to compare to Joe at 182-183 cm range. He does seem to fluctuate a bit when compared to different people sometimes looking a weaker 5'11" peak and sometimes looking like a weak 6'0", but the 2002 full pic with Kevin Sorbo is an example of Joe looking just about 5'11" next to another celebrity Rob has met and been photographed with. Aside from a little extra footwear on CM, Joe also generally held very good posture during his early years on the show as well and his posture is still by no means bad for a 70 year old. He's also clearly done very well as far as height loss is concerned, though maybe not as well as his Things Change co-star Don Ameche considering Ameche was 79 in that film yet looked barely half an inch shorter than Joe at times, though a solid inch shorter other times and Rob lists Ameche 5'10.5" so unless Ameche was taller than that peak, it appears he only shrunk half an inch max by age 79!
179cm guy
said on 26/Jun/19
Rob, I think that Joe is just a flat 179cm guy nowadays.
You can see him next to 5'6" Kirsten Vangsness in 2018, who has big platform heels I'd guess add near 4": (
Click Here
) Joe is wearing Blundstone Chelsea boots that are advertised as having a 1.25" heel.
Next to 5'8" Gary Sinise in 2018: (
Click Here
)
Rob, will you give Joe 5'10.5 for his current height?
Rampage(-_-_-)Clover
said on 23/Jun/19
Hard to pin this guy down, Rob
179cm guy
said on 19/Jun/19
Rob, what's the lowest that you would guess Joe at now that he's in his early seventies?

Editor Rob
Can look about 5ft 10 range at worse
Junior Hernandez 1990
said on 23/Jan/19
180cm peak and 179cm now.
Rising - 174 cm
said on 19/Aug/18
@CDS: I don't know, Ralph Macchio appears to have been growing at that age, but he looked and sounded even younger than Leo. As I've mentioned, Leo may have still been giving his height as 5'11" as late as 1999, fwiw. Joe hasn't lost more than half an inch, imo so I'd still expect them to look pretty close, but a 28 year old Leo didn't look taller with Tom Hanks than Joe did.
CDS
said on 13/Aug/18
Thanks, rising. Again, now I'm really wondering more has Leo grown since then?? I'd really think if you paired him and Joe today, there'd be more of a difference, and not just that Joe may have lost height??
Rising - 174 cm
said on 8/Aug/18
@CDS: That's true, but I think the farther away two are, the more the margin of error. For instance, compare Kenneth to 5'11.5" Famke Janssen and his shoes look interesting in the second pic. I'll have to watch the film, but in Things Change(1988), Joe is taller then 5'10.5" listed Don Ameche, sometimes by a clear inch, but sometimes barely half an inch. Ameche was 79 at the time, but looked a decade younger to me so I'm not quite sure of his height. He was noticeably taller than 5'8.5" listed William H. Macy, who sometimes looks about 2" shorter than Joe in the same film and other times maybe 2.5".
CDS
said on 8/Aug/18
Thanks for that pic, rising. The interesting thing to me is that 5'9" Kenneth branagh looks very close height wise to both how and Leo. This would've been for the 1998 woody Allen film, "celebrity", and what I remember in that film was branagh, in shoes, looking the same as Leo, who may have been barefoot or in slippers, but assuming Leo was barefoot, would make him only around an inch taller than Kenneth at the time. This film would 've been shot around 1997 when Leo was 23, so the bigger question to me is, was Leo still growing at that age? Seems unlikely to me. Back to Joe though, that could still put him very close to the "baby's day out" 5'10".
Rising - 174 cm
said on 23/Jul/18
@CDS: Well, he's definitely shorter than Hanks, but I'm not sure how much. I can see about an inch overall, but it can look a little less and a little more throughout the clip. I think that's an example of why he's a flat 5'11" and no taller, much like how he looked with Michael Biehn in an episode of Criminal Minds. Both(Hanks and Biehn) were in that 182-183 cm range, imo. But look at Joe in 1998 premiere pics with Leonardo DiCaprio:
Click Here
Click Here
Click Here
I think both are about 5'11", but Joe definitely doesn't look shorter and it's doubtful Leo grew after that since he was less than 2 months from his 24th birthday. You can see in the second pic Joe doesn't have bulky footwear or big heels. In fairness, Frank2 was 5'11" and guessed Joe 5'10" in person, which is closer to what he looked with Pacino in Godfather 3, but Pacino may have been made to look taller than he is. Funny enough, Tom Hanks also made Leo look short at the photocall for Catch Me if You Can.
CDS
said on 19/Jul/18
@rising, I think you actually nailed it. A flat 5'11" guy I believe would be holding his own with tom hanks, and as you said, hanks is clearly taller than Joe in that video. That actually says to me he is closer to 5'10". Or maybe 5'10.5" max...
Rising - 174 cm
said on 5/Jul/18
I'd agree he still looks a good 179 cm. This is from just a month ago with 5'6" Kirsten Vangsness, who has big platform heels I'd guess add near 4":
Click Here
Joe is wearing Blundstone Chelsea boots that are advertised as having a 1.25" heel:
Click Here
Click Here
If Kirsten is near 5'10" or at least 177 cm in her heels then Joe looks at least 6' in those boots.
With 5'8" Gary Sinise 2 months ago at the National Memorial Day concert:
Click Here
You can see them a few seconds into this video:
Click Here
That's presumably from 2017 as it's a preview and Joe's hair is still dark, but he looks at least 179-180 cm there as well.
Paddy
said on 28/Jun/18
Rob, would you say you can fluctuate in height? For example, 180 cm to 178 cm?

Editor Rob
Possibly, I think though at worst more like 179cm flat
Rising - 174 cm
said on 26/Jun/18
I don't know. Joe does look clearly shorter than Hanks, but the exact difference is difficult to estimate and it does change throughout the scene. I think it points to a flat 5'11" more than 181 cm, but he really only looked 2" shorter than Warren Beatty in Bugsy. He looks like he might have shrunk in the last few years to 179 cm based on his overall appearance and torso, but he still manages to look about 5'11" next to some people so I don't know if it's still mostly his posture. It's obviously likely a 70 year old has lost at least 1 cm.
CDS
said on 5/Jun/18
Sorry I forgot I commented on this awhile back. I agree actors say the height in the script, like Christopher Lloyd on that episode of "taxi" (whaaaat does a yellow light meannnn lol) set at the DMV, saying he was only 5'10", when he's easily 6' or more at the time, and ray Romano on "everybody loves Raymond" saying he was 6' and measured on that same episode only 5'11.75" when he's actually 6'1" or taller. But that video of tom hanks and how from the movie "the money put" actually reveals joe at barely over 5'10" since ill bet tom was never more than 5'11.5" max, and I'd say pretty close to it today...
Rising - 174 cm
said on 11/Oct/17
With 191 cm Kevin Sorbo in 2002:
Click Here
Sorbo might have a slight ground advantage, but 5'11" looks about right for Joe I suppose.
I was actually surprised at the most recent episode of CM(episode 2, season 13) in that I was thinking Joe might be looking more 5'10.5" now seeing him with 6'1" Matthew Gray Gubler, but then later in the episode, you see Joe for a good amount of time next to 5'11" listed Adam Rodriguez and they looked pretty much identical in height and Rodriguez seems more of a strong 5'11" man.
Rising - 174 cm
said on 29/Sep/17
Movie heights should never be assumed to be a reflection of the actor's actual height, but I thought Joe honestly looked an absolute max of 5" taller than weak 5'6" Al Pacino in Godfather 3. Watch here:
Click Here
Does that look like anything more than a 5" difference even considering Mantegna looks to be slouching more. He's obviously more 5'11" than 5'10", but there have always been times he can look a weak 5'11".
Rising - 174 cm
said on 27/Sep/17
If you look at this pic from my August 21st post:
Click Here
Those boots look like these:
Click Here
Which advertise a 1.5" heel, but are thick overall so that's going to give him a pretty decent advantage compared to any footwear worn by his male co-stars on CM.
He has continued wearing that same brand(Blundstone) as you can see here:
Click Here
Those look to be the same type of Chelsea boot advertised as having a 1.25" here:
Click Here
You can see those aren't as thick in general and may be in the range of what you'd call typical footwear. That's the type of boot he's worn exclusively in recent CM seasons while his boots were much more varied when he first joined, some of them being thick enough to give 1.5" range and explain why he looked taller when he first joined CM than he did 2 decades earlier in Godfather 3 and Money Pit.
berta
said on 18/Sep/17
in babys day out he is describing himself " 5 foot 10 inches" but he looks taller at around 180 cm
Rising - 174 cm
said on 21/Aug/17
But while he could easily look 5'11.5" or even pass for his 6' claim at times, that's because he's worn Cuban type heels at times, such as here:
Click Here
And these thick heeled boots with his daughter Gia are another example:
Click Here
Though if you look at the platform heels she has, those have to take her from 5'4" to over 5'8" and you can see here, Joe easily tops 6' in those boots:
Click Here
Aside from Cuban type heels, he's worn a lot of other thick boots:
Click Here
Some of those styles of boots should add near 1.5". Without boots like that, you can see that even in his late 30s, he looked about an inch shorter than Tom Hanks face to face:
Click Here
Hanks actually was 6' or close to it. Of course Hanks isn't 2" taller either so Joe is definitely taller than 5'10" both then and now. Movie claims aren't worth reading anything into, especially when you know what the real actor claims.
Rising - 174 cm
said on 21/Aug/17
Actors regularly read what's in the script. That's the most basic part of their job description. Joe's character Eddie claims to be 5'10", but the real life Joe Mantegna claims to be 6'0". Joe still looks comfortably over 5'10" at 69 years old. In fact, he looks a solid 5'11" in this pic
a few months back if Laurence Fishburne is 6'0" as he's listed here:
Click Here
If he were 5'10", he'd have been barely taller than 5'9"-5'9.5" Luke Perry, but that wasn't the case:
Click Here
The difference in the episode was about 2" as that still shows.
The funny thing is Joe and Glenn Hughes both claim 6' yet Joe is noticeably taller than Glenn even standing behind him:
Click Here
He's about as obvious of a 5'11" guy as I've seen. You can see him with quite a few people 6' or taller, some of whom comfortably clear 6' and he never really looks short, but then, he's clearly taller than average 5'9"-5'10" guys like Perry, Hughes or C. Thomas Howell.
CDS
said on 21/Aug/17
As I believe someone already mentioned, he himself said in the 1994 movie, "Baby's Day Out" that he's 5'10", so unless he was reading what was written in that script, I doubt he's much taller than that...
Rising - 174 cm
said on 6/Aug/17
I was surprised to finally see Joe looking at least 2.5" shorter than Thomas Gibson for once and it was way back in Season 4! Probably more indicative of his height was in that same season in the episode "Cold Comfort" when we see a good comparison indoors with 182 cm Michael Biehn and Joe is definitely shorter. His height could always seem to fluctuate, possibly due to different shoes and boots he wears. He could look a good 2" shorter than Matthew Gray Gubler even in Converse at an event 5 years ago, but I don't know how Much Mantegna's shoes added.
Here's footage of Joe's walk of fame ceremony 6 years ago:
Click Here
I timestamped the video where the Criminal Minds cast shows up, but you can see around 5:35 6'0" Shemar Moore already looked at least an inch taller off screen. I don't know if Moore's boots add much more or not. 5'9" Andy Garcia shows up around 8:15, although I'm not sure there's a great comparison between the two, but Joe could be around 2 inches taller. 5'9.5" Rachel Nichols will probably be at least 177 cm in those flats, so Joe has to look a bit more than 2" taller to have been 5'11" barefoot. This is probably one of the better pictures from the day:
Click Here
Joe does look 6-7 cm taller than Rachel, but she wasn't really standing straight that day. A.J. Cook at 5'5.5" would be 5'8.5"-5'9" in those heels and Joe does look 3"-3.5" taller. He looks just about 5'11" to me, but not really anything over it. He could look taller onscreen at that time, but his posture looks better then compared to now.
He can still look 3" taller than 5'8" Gary Sinise this year:
Click Here
But it's difficult to see much more than 5'11" back in the 80s with Tom Hanks, but he can still look about that height to me at times. I think it's possible he may have lost about 1/4" and been maybe 1/8" over 5'11" when younger and now be maybe 1/8" under. He doesn't carry himself quite the same as his early seasons on Criminal Minds, which may be the biggest difference. Possibly like Carl Weathers, who is the same age and has also always looked around 6'1" to me.
RisingForce
said on 18/Jun/17
If Thomas Gibson is really 6'1.5" then Joe easily looked 5'11" minimum with him as recent as 2016.
Dmeyer
said on 26/Nov/16
Thanks rob
James
said on 25/Nov/16
He's 5'10".
Dmeyer
said on 9/Nov/16
Still looks about 5 ft 11 with 183cm Moore and 186cm Gibson , hasnt Lost much with age
Dmeyer
said on 9/Nov/16
Rob its time for Peak height, i do think 5 ft 11-11,5 Peak is right , could pull off 180-1cm up to 7 years ago but today Can look 179ish so maybe 5 ft 11,25 Peak now 5 ft 10,5 or 10,75
Editor Rob: yes Dmeyer, a half inch by his age is more than probable.
Tom
said on 7/May/16
I believe he's 5-10. Maybe 5-11 max. He looked about an inch shorter than Hanks in The Money Pit.
Rampage(-_-_-)Clover
said on 5/May/16
Looks a weaker 5ft11 today
Matt
said on 5/May/16
I thought he seemed taller than Tom Hanks in The Money Pit
dmeyer
said on 16/Dec/15
Rob list him peak 5'11.25 or 11.5 now 5'10.75
dmeyer
said on 15/Dec/15
Peak 5'11.5 2005-10 5'11.25 2015 5'10.5-10.75 he wors cuban in early cm and looked 5'11.5 easy
Sammy Derrick
said on 14/Oct/15
In the movie Baby's Day Out,he describes himself as 5'10!!!And that was in 1992!!!
In 2015,he looks like a weak 5'11(180cm)
Lorne???
said on 8/Oct/15
Wow, he's dropping height fast. He's been looking shorter tha past few season on CM,(like 179-180cm) but on the season premiere, he really has lost height.
Of course posture may be playing a part, but I doubt he's over 179cm. This guy looks a convincing 2cm less than he did back in 2007-08, when he joined the cast.
Rampage(-_-_-)Clover
said on 1/Aug/15
Rob, in Godfather III.
Exactly 2in taller than Andy Garcia
honestly
said on 30/Jun/15
He seems like a regular average 5'10 guy who claims 6'
Steve
said on 24/Apr/15
He was never more than 5'10". He was two inches shorter than Tom Hanks in The Money Pit.
Dmeyer
said on 22/Apr/15
I think 5'11.5 péak 5'11 now 11.25 5-6 yrs back
Dmeyer
said on 28/Jan/15
If gibson is 6'1.5 he is Still near 181 at near 70
Dmeyer
said on 12/Jan/15
Not far from 181 if gibson is 187cm évén today
Rampage(-_-_-)Clover
said on 7/Jan/15
He has a clear 2in on Andy Garcia so a strong 5ft11...
Dmeyer
said on 28/Oct/14
Actualy i had a look again he Still look 5'11 range can évén look 11.5 when he had thick footwear he is at worst 5'10.75 , dosnt realy look under 180cm so if curent height 5'10.75 not 10.5
Dmeyer
said on 28/Oct/14
Rob today he is not more than 179-179.5cm so curent height 5'10.5 or 10.75 , 6 yrs back he could look 181 on c.minds but had a boot 3.5-4cm type today he dosnt realy look more than solid 179cm at his âge 1.5-2cm is likely you can tell his upper body lost muscle , give him a curent height if pissible
Dmeyer
said on 27/Oct/14
181 peak 180 5-6 yrs bac 179 today
Editor Rob
said on 21/Jul/14
He claims to be 6 foot.
al
said on 28/May/14
met him 5'9" flat
dmeyer
said on 10/Feb/14
Peak 5'11.25 now 5'10.5-75
dmeyer
said on 6/Feb/14
I agree Lorne He looked 181/182cm in early c minds because of thick boots
jtm
said on 3/Sep/13
5'10 range
Lakeisha
said on 1/Sep/13
He @ 5ft 9" to 5ft 10" flat level surface & no shoes on - saw photos of him at his facebook fan page standing in a group.
Lorne
said on 12/Apr/13
I completely agree, dmeyer. He has lost a cm or 2 the past 5 years. But at his peak, he was defiantly a solid 181cm, and stayed near that mark into his late 50's/early 60's. But today, he struggles to look 180cm with 6ft Shemar Moore. So Joe Mantegna height is about 5ft10.75in, 179.5-180cm range, peak 181cm.
Dmeyer
said on 29/Sep/12
I do think Joe was 181cm and stayed near that Mark up to 60 yrs old now at 65 hé look 179-180cm on c.minds like 1cm shorter than 5 yrs ago like you said past 60 is when people Start to drop noticable 5 years ago hé looked 180-1cm now looks 179.5-80
Dmeyer
said on 27/Sep/12
Now hé CAN look 5 ft 10.75-180cm
dmeyer
said on 19/Sep/12
from looking at pics of today he isnt over 5 ft 10.75-11 today but defenetly waz 1-1.5cm taller at peak
Dmeyer
said on 16/Sep/12
Rob at a low of 181.2-181.5 i am a legit stong 5'11.25 181cm
[Editor Rob: yes 181-182 range, you really are still a little above average in most europe countries when you look at all men age 18-80!]
Dmeyer
said on 15/Sep/12
Rob this Guy looks 181cm alot at 60 plus you should list him aleast that , h§ looks taller than Jerry Seinfeld near Jason Alexander , and CAN look 1-2cm under 6 ft shemar
[Editor Rob: yeah 181 could be at least peak on the money, I think I will put him 181]
Dmeyer
said on 11/Sep/12
Apears 5'10.5-5'11.5 on c. Minds
Dmeyer
said on 9/Sep/12
Considering hé still look near legit 5'11 hé is 66 annoter Guy who dont seem to Lose height
Dmeyer
said on 7/Sep/12
Give him 181cm peak now 180cm
Dmeyer
said on 6/Sep/12
Defenetly not 5'10 or 6 ft
Dmeyer
said on 5/Sep/12
CAN look 5'10.75-11 on criminal mind sometimes 5''11.5 when in big shoes this Guy hasnt l'ost Mush with âge à small fraction 5'11-11.25 peak 5'10.75-11 now
Robert
said on 19/Nov/11
He was probably around 181cm at peak, now he is closer to 179cm.
jake, 1.82 m
said on 3/Oct/11
I think he might've been 181 cm or 182 cm at peak.
ANDREA[ITA]
said on 12/Sep/11
Next to Kevin and Marinaro he looks no more than 180! I think he's more like a strong 178-179!
Rampage(-_-_-)Clover
said on 29/May/11
181-182cm peak
180cm now
dmeyer
said on 4/May/11
on criminal minds he consistanly looks 5 ft 11.5 he might have a bit footwear advantage this guy must be strong 5 ft 11 in his 60s so near 6 ft peak
Emily
said on 23/Mar/09
Gubler isn't 6'1 anymore. Being someone made of awesome, Gubler has grown at least 1.5 inches since last summer(according to his myspace). just saw their newest cast promo photo, Gubler is clearly taller than Thomas Gibson now and last year he wasn't.
jake
said on 4/Feb/09
Mantegna looks 5' 11" next to 6' 1" Gubler on Criminal Minds.
footballed28
said on 26/May/08
I will buy 5'10 1/2...it makes the most sense since he can look near 5'11 and still only claim 5'10...do I got a pt rob? ;)
ApiperDude
said on 31/May/06
in the movie Babys day out he says he "5'10".
[Editor Rob: and Frank2 will say 'I told you'se so' ;-)]
Kal
said on 4/Dec/05
Is it me or when you get a James Michael, you get one seriously huge guy (remember the Tallest Twins ever)?
JJ
said on 6/Oct/05
Accurate. I'm six one, and he was taller than me even with the slouch. Big frame too.