Joshua Gomez's Height
5ft 7 (170.2 cm)
American Actor best known for playing Morgan on tv series Chuck. In a tvaolic.com interview he was asked how tall he was, to which he said:
"Five eight"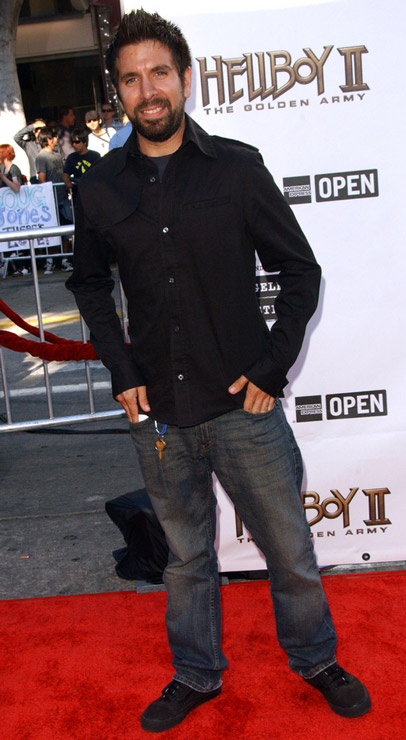 Photos by PR Photos
You May Be Interested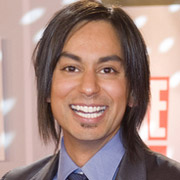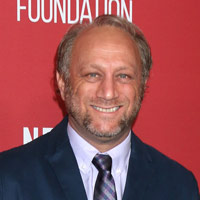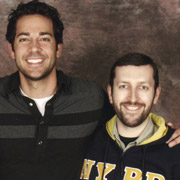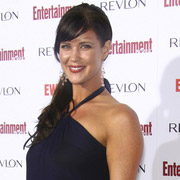 Add a Comment
34 comments
Average Guess (3 Votes)
5ft 6.75in (169.5cm)
berta
said on 30/May/20
on chuck he didnt really look 170 cm. i think maybe 168,5-169,5 range
c-mo
said on 6/Jul/16
rob I think he looks a bit below 170cm ...like 168-169cm
S.J.H
said on 13/Nov/15
Very short looking guy. Sometimes he can apear like 5'5 or 166cm stand alone in picture but when came a guy 6'3 range like zachary levi he does look right on 5'7 not quite under 5'7
Lee
said on 15/Jan/15
I like Joshua Gomez especially when acting in chuck! Really you was the best!
LT
said on 23/Dec/14
I'll believe 5'7", even if he looks shorter than that on Chuck. Almost everyone on that show is very tall. The other male leads are all in the 6'3"-6'4" range, and the female leads are in the 5'9" range + whatever heels they are wearing. I'm sure they shoot him very "unflattering" as well. No production tricks to make him seem taller, so that he seems even shorter.
Andrea
said on 27/Oct/14
Rob, could he be similar to G? 169 range (and both claiming 5'8!!)... In Chuck he can actually look more than just two inches shorter than Big Mike, who generally looks 5'9... 5'7 on a good day is possible, yeah, but he's a weak 5'7, IMO.
[Editor Rob: it's been a few years since I saw chuck but at times I'm sure he would wear a lower sneaker than someone like big Mike. G range isn't impossible.]
Magic
said on 15/Sep/14
I would say max 165 cm (5'5),he in sitcom chuck,he was a bit taller than a toyota(car),he was in eyeline with top of the car!
Arch Stanton
said on 29/Mar/14
Didn't realized he was this short in Revolutionary Road.
Andrea
said on 7/Mar/14
I think he might measure between 5'6.5 and 5'7. Rob, would you be surprised if he were 5'6.5? One thing i'm sure of, he's not 5'8!!! On Chuck he can look a big head shorter than Adam Baldwin, he also does look more than just 2 inches shorter than Big Mike... 5'6.5 could be bang on for this guy
lelman
said on 1/Feb/14
@Tom that's a bad picture, Vik is dropping a bit of height and the angle of Joshua's head is giving him a bit of extra height. They look very close in height in Chuck, there's no way this guy is over 5'7".
Tom
said on 14/Dec/13
He might be 5' 8'. Vik Sahay is 5' 6' and you can see he is a good 2 inches taller than he is in this picture.
Click Here
cole
said on 18/Nov/13
Don't think he's under 5'7.
dahlia
said on 20/Jun/13
Yes, But Zacahry Levi, Ryan Mc@artlin and Adam Baldwin are all 6ft 3" ish.
Nick
said on 4/May/13
I'm surprised he's so tall. I would have guessed 5'5, Zachary just towers over him.
Hob
said on 2/Aug/12
5'6 to max 5'6.5 a very weak 5'7.
Ryan
said on 29/Jan/12
I was at comic con in san Diego last year, and i got him to sign a chuck dvd box set. Im only 5'9. He was about 3 inches shorter than me (maybe a little bit more). Joshua is about 167-168 for sure. I guarantee
MD
said on 14/Dec/11
Since it appears that most of the comments on this page were culled, Gomez amongst his Chuck castmates:
Click Here
linke
said on 13/Dec/11
he claims 5'8 but looks weak 5'7
LAN Jiao
said on 29/Sep/11
Rob, this guy is shorter than 5foot7 since he was a hair at 6'4.5 ryan mcpartlin lower chin, he should be around 167-8cm. Not a chance over 5'6
Truthman
said on 4/Aug/11
He looks like a mdiget in Chuck series. But yeah, 5'7 is correct
lewo
said on 1/Jun/11
I think this height is correct. You should remember that main cast of the chuck tv series is very tall. chuck, captain awesome and casey are in 6'3"-6'4" range. Even the guest stars are very tall such as Dolph Lundgren, Lou Ferigno, Brandon Routh etc. So it is normal for him to lool like dwarf in this show.
Brojo
said on 15/Apr/11
I think hes 5.5-6 cause of his short arms and back, and as u all know, on the internet, ppl always tend to put 1-2 inches more than they are irl!
meagan367
said on 14/Jan/11
he is the same height as debra messing
jchern
said on 25/Jun/09
met Vik Sahay at a film festival and he's taller than he looks on the show. I'm 5'5 and he was standing above me. He's a beaut!
BD
said on 23/Jun/09
Walked by and stood near him at a 2009 super bowl event. I'm 5'8'', and there is no way he's 5'7''. 5'6'' or maybe even 5'5.5''. He was shorter than my brother who is 5'6''. No way on God's green Earth is he 5'8'', as I always take notice when someone is shorter than me :)
Big T
said on 13/May/09
I just saw the episode with 5'10" Jerome Bettis. Vik Sahay is listed online as 5'3" and indeed there looked a solid 7 inches between him and Bettis. However, there only looked to be 2 inches between Sahay and Gomez, while Gomez looked a full 5 inches shorter than Bettis. 5'5".
Akshay
said on 23/Apr/09
dont think so...unless u've seen him in person..looks like a legit 5-6 to me
J
said on 13/Apr/09
Towel: yes the rest of cast are giants, the 2 main male characters are 6.4 and the main female character is like 5 ft 10, so yes, they are big.
Comets
said on 19/Mar/09
5 ft 7.25 huh?.. don't think so, at bets about 5'6.5
towel
said on 18/Mar/09
5 8? He looks like a kid on the show...The rest of the cast must be giants
Anonymous
said on 11/Mar/09
I always thought he was 5 ft 6 inches....but then again, maybe a wee-bit taller.
MD
said on 31/Dec/08
He's unfortunate to have such above-average main castmates. Even the main women of the cast are tall, so it'e been very hard to judge his height, at least from "Chuck". They just make him look so tiny on the show:
Click Here
Click Here
Click Here
Click Here
Click Here
I'm a fan of the show and between the pictures, and the actual quips they make about his height on the show, they seem to like to tease him about it,
a lot
.
LooieENG
said on 31/Dec/08
"How tall are you Josh?
Josh Gomez: Five eight."
Source:
Click Here
Maria
said on 4/Nov/08
Is that Christopher Fitzgeral from Wicked?????