Julia Stegner's Height
6ft ½ in (184.2 cm)
German model. She has been described typically as 180-182cm by agencies, although gives herself 6'1".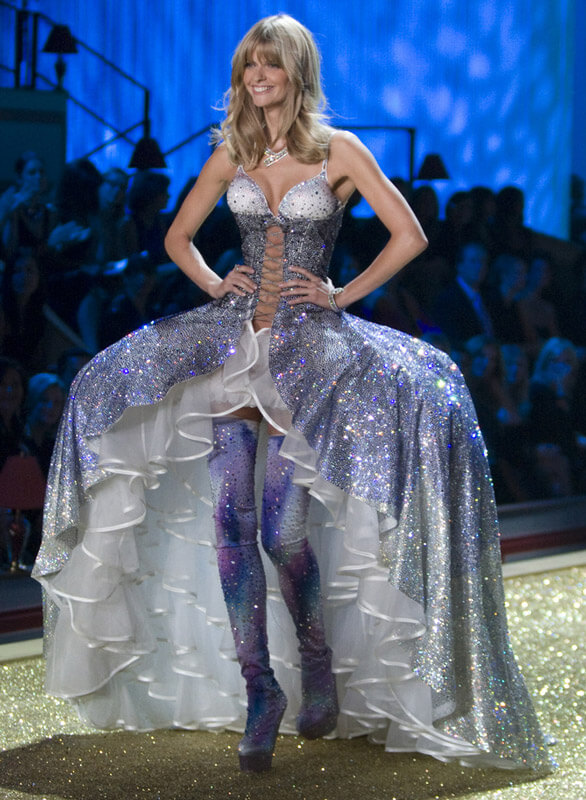 Photos by PR Photos
You May Be Interested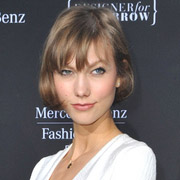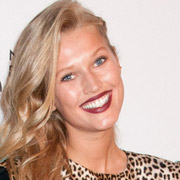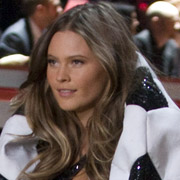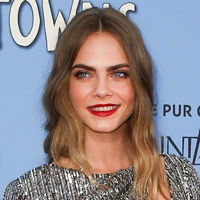 Add a Comment
29 comments
Average Guess (13 Votes)
6ft 0.85in (185cm)
Allie
said on 24/Aug/20
184-184.5. I don't think she looks the full 185/6'1.
I know this was over 4 years ago, but to @john - If this is the photo of Julia Stegner and Ana Barros that you're referring too, I don't think you're taking into account the fact that Ana's tilting her head/slightly swooping down. If they were both standing straight/back to back I'm sure the height difference would only be about an inch...
Click Here
Nik Ashton
said on 19/Dec/19
Those agencies should have asked Rob Paul!

Editor Rob
Well she does look very tall, see her again
Here
when she called herself 6ft 1...compared to the fella, she does look a giantess.
Super Tall
said on 18/Dec/19
She185cm and her 197cm -2 meters husband(myguess) are super tall couple.
Oliver
said on 21/Jan/19
Click Here
Rob,do you think Julia may edge out Toni by this pic?(We cannot see their footwear though)

Editor Rob
Julia may have a little camera advantage here, so they can seem reasonably close in height.
James McMichael
said on 16/Jul/18
If Julia Stegner is 6'0.5" in her bare feet then Julia Nobis is 6'0" in her bare feet.
even
said on 19/Jul/17
6 foot 1 and 120 pounds
Jt
said on 31/Jul/16
She looks like she could be 6'1 or 1.85.
Christopher
said on 30/Jun/16
She is definitely a legit 6 footer. There are recent pics of her with the original super models Tatjana Patitz Nadja Auermann and Claudia Mason which are all listed as 5'11. Julia was taller than all 3 of them and had the tiniest heels on while Nadja and claudia m. had on big heels.
realheight
said on 16/Jun/16
5'11.5"-5'11.75"/182-182.5cm
Rod
said on 30/Apr/16
I think this is good for her or 1.83 is accurate . I don't know why agencies still have her at 5'11 when she's really in the 6 feet range and pretty much towers over other models.
MaryAnne
said on 1/Feb/16
4cms taller Cheryl Tiegs :)(her hair in this pic reminds me of her)
Allie
said on 31/Jan/16
Someone I want to see Julia Stegner stand beside is Hana Soukupova. Sadly we can't see the heels, but there are two pics of Karlie at 18/19 standing beside Hana S and Hana was taller by a good inch. I saw a tiny bit of the shoes and there was no platform. Karlie said she was already 6'1 by 16 so I doubt she was shorter or taller than 6'1.
Hana also more than an inch on Kurkova and Kurkova also had to wear heels while she wore flats to be slightly taller. She also towered over Swanepoel. I think Hana's 6'2 actually. She has to be. She's taller than Karlie, Kurkova and Candice!
john
said on 29/Jan/16
This looks good for her I wouldn't be surprised if she was taller. I read something about her being discovered when she was like 15 or 14 and being 5'11 at the time. It be interesting if she were to stand next to karlie. I know for a fact there is a picture she stand next to 5'11 ana barros (who claims to be 6'0) and julia had at least 1-2 inches on her.
Allie
said on 24/Jan/16
On the topic of Oluchi, she's very near in height to Karlie when they were both wearing pretty flat shoes so I doubt she's under 6'0. Storm says she's 6'1 so Idk. But I'm willing to be possibly 184 for her as well.
john
said on 30/Oct/15
Actually she is taller than toni garrn. That picture with her and toni. Julia is atleast a half an inch or inch taller than her toni's hairbwas oviously poofed up which made her look the same height as julia.
Allie
said on 23/Oct/15
But next to 6'0 Toni Garrn, there is like no difference. Too bad we couldn't see the shoes. I think 6'0 foot is good for her. Maybe a tad under by night but I think she can maintian 6 foot range for a majority of the day.
john
said on 27/Sep/15
I seen picture of her and ana barros. julia had atleast 2 inches on her.
john
said on 27/Sep/15
she is one of the tallest vs models. I cant believe everyone think oluchi is so tall when she hardly doesnt. I think if julia and oluchi stood face to face i think julia would win.
MaryAnne
said on 5/Sep/15
@Alex, yes she is 184... I agree
Alex
said on 15/Apr/15
She used to play basketball in school and said herself that she is 184 cm
MaryAnne
said on 8/Mar/15
I've researched her and Julia Stegner herself said she's 1,83m in a interview!!!!Downgrade her,Rob please!
Tom
said on 4/Mar/15
She looks around the 5ft 11 - 6ft range. if i can give a best guess it would be 5'11'' and three quarters (182 cm) because there's a photo of her and toni who also claims to be around 182 - 183 cm together.
Arch Stanton
said on 24/Feb/15
@Master X, because modelling agencies are known to downgrade models who exceed the ideal limit. They do it with 6'3-6'5 male models too.
MasterX
said on 18/Feb/15
Hey rob why are you exaggeating heights???? Shes listed as 182cm everywhere. You are listing her as 184???
S.J.H
said on 18/Feb/15
else where she was listed a flat 6ft and even 1.82m
Judd
said on 17/Feb/15
Rob i agree about the fact 5'11" is out of question, but why not 5'11.75"?
If she always described as 180-182 cms it's unlikely that she's 184 cms!
[Editor Rob: I think she can look taller than 182, I mean you couldn't rule it out entirely, but I thought from looking at her she would clear the 6ft mark a bit.]
Arch Stanton
said on 16/Feb/15
Click Here
Here for instance.. That's not under 6 ft!
[Editor Rob: I think she would comfortably clear 6ft mark]
Arch Stanton
said on 16/Feb/15
Yes, good call, she looks taller than 5'11, nearer 6'1".
MaryAnne
said on 16/Feb/15
Very nice Rob! You are doing good thanks!
[Editor Rob: I think this model is another who looks taller than what she got described.]