Katia Winter's Height
5ft 7 ¾ (172.1 cm)
Swedish-born English actress known for playing Katrina Crane on Sleepy Hollow and Nadia in Dexter (Season 7). In film she has appeared in Arena and Banshee Chapter. Katia was listed at her agency as
"Height 174cm"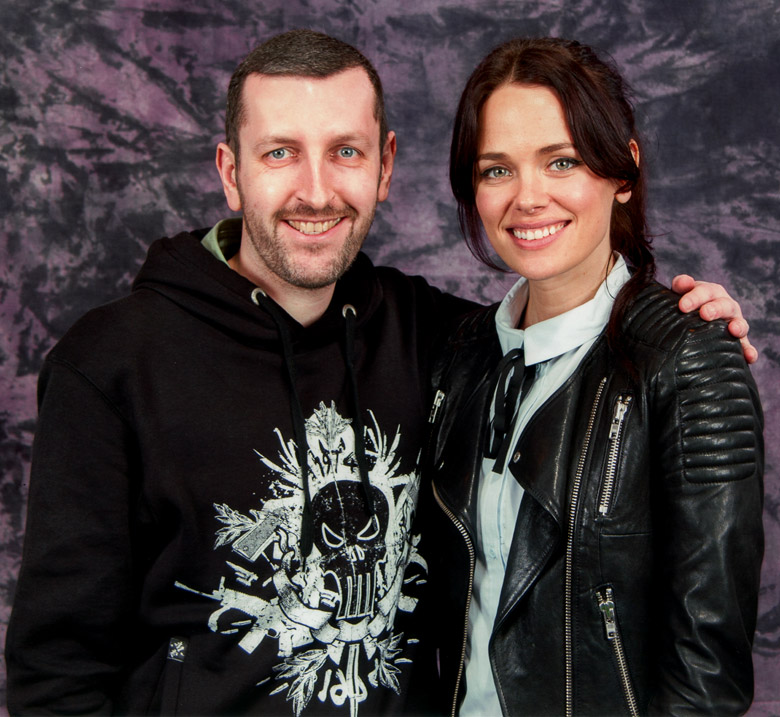 5ft 8 Rob and Katia @ MCM Memorabilia, Birmingham 2014
You May Be Interested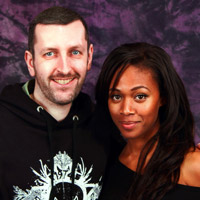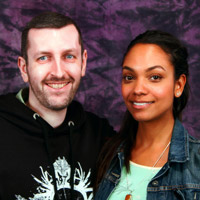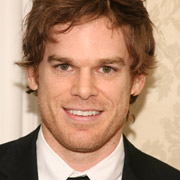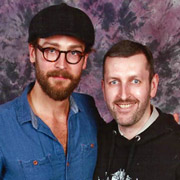 Add a Comment
35 comments
Average Guess (14 Votes)
5ft 7.7in (171.9cm)
ChaosControl 6'2 1/2
said on 16/Jan/21
@Nik that comment doesn't read very well out of context
Nik
said on 12/Feb/20
She can pull it off on this winter morning!
Nearly 180cm guy
said on 9/Dec/19
I suppose she could measure 174 cm out of bed.
Shaun McCreary
said on 23/Jul/19
Same footwear I assume? Barely noticable difference
Zampo
said on 25/Oct/18
5'7.75 seems about right.
Nik
said on 15/Jun/18
@ Sandy Cowell - The possibilities are humongous!
Not only that but you can name a girl January, April, May, or June, and it would be then interesting if a girl with one of these names is called "Winter"! Also Summer and Autumn are very sweet names and are popular nowadays!
I find your prediction very interesting!
Sandy Cowell
said on 13/Jun/18
@ Nik - Now that 'Summer' is such a popular name for a girl, can you imagine if Katia had a daughter and called her just that? The kid would be 'Summer Winter', which I find has quite a nice ring to it! Ditto applies to the girls' name 'Autumn'!
Katia can have 5ft7.25.
Nik
said on 10/Jun/18
Delightful random celeb! 5'7.5" - 5'7.75" is liable, like the average vote says!
Bobby
said on 4/May/18
Weak to flat 5'8 for her. The camera is in Rob's favor, not hers.
Nik
said on 6/Apr/18
She can have 5'7.5"!
Nik
said on 27/Jan/18
An apt name for this January evening! She is maybe slightly less than said height!
Christian-6'5 3/8
said on 25/Oct/17
Looks 5'7.75" as listed but standing a little closer to the camera than Rob so maybe 5'7.5" but 5'7.75" is possible as well.
Editor Rob:
with someone like Sean Astin and Nick Moran I know my head is nearly 2 inches further from the camera, but with this lady, I was very close to her and near enough on same plane.
Bobby
said on 10/Oct/17
Wow, she looks like Stana Katic. Very gorgeous.
175 cm
said on 8/Jul/17
Cute and sexy at the same time ! Also top height.
World Citizen
said on 25/May/17
Great listing. She looks the same height as you but you have a bad posture here.
Peter175
said on 28/Apr/17
Would she edge Tom cruise? :)
Editor Rob: I'd say they would measure very close.
S.J.H
said on 22/Sep/16
She look 5'7.5 here from her head to rob, but i have see her look close to 5'8 somewhere. In person 172cm a catch
Aza
said on 4/May/16
Good listing and very pretty for sure.
heelshealheight
said on 24/Jan/16
Some of you here are one piece of work.. The woman is insanely beautiful, let alone of those extremely few women who wear very little makeup (she doesn't need it anyway..) and especially no high heels. This one is a true beauty face-wise and height-wise whether you like it or not.
Peyman
said on 2/Jul/15
@Rob
Do you call her half an inch smaller???
I mean isn't the full 5ft 8in possible since you are actually a 173.5 guy
[Editor Rob: yes, I'd say she was a cm smaller, I'm 173-173.1 after 6 hours on feet]
Hypado
said on 27/Mar/15
Katia Winter's height is 5ft 7.75in (172 cm)
Cool photo, a woman without heels.
Tunman
said on 30/Jan/15
Are you sure her eyelevel is 4.75"?I doubt it unless you meant 4.75"in that pic when she's leaning her head slightly down.
Her chin is higher than yours but she's 0.5" shorter than you,this just means her head won't be anything more than 9" and eyelevel probably 4.4 or 4.5 max
[Editor Rob: in person I'd have said she certainly didn't have a high eyelevel/average, but then a slight tilt always can add another fraction.]
Arch Stanton
said on 16/Sep/14
Lovely isn't she!
Gonzalo
said on 16/Sep/14
Pretty smile
James B
said on 8/Sep/14
Very pretty
Kourosh177cm
said on 26/Aug/14
shes pretty. rob you luckyy lad :)
Angelboy
said on 18/Aug/14
She have shoes. She is under the 1.70
J.Lee
said on 30/May/14
Rob you say she has a 1/4 inch lower eyelevel but it seems like her eyebrows are still lower than your eyes
Kemalettin
said on 6/May/14
1.71 cm she have short necl
J.Lee
said on 17/Apr/14
Your eyes do look noticeably higher though. Often times when a man's a half inch taller than a women, it seems like their eyes are pretty close.
[Editor Rob: I think she has maybe 1/4 inch lower eyelevel (like in 4.75 inch range), although I think her hair is a 1/4 inch thicker.]
J.Lee
said on 14/Apr/14
Rob, your eyes seem a bit higher, why only a quarter inch difference?
[Editor Rob: well there is about half inch I'd say, her hair is a little thicker ;)]
Emmett
said on 14/Apr/14
Definitely one of the hottest women on Dexter. She looks just the slightest bit shorter than you, so 5'7.75 is right.
176,2Tunman
said on 9/Apr/14
Rob,regardless of the fact that she may drop a fraction here how tall would you say she looks in this pic,you agree it's rather 171 than 72
Adriaan
said on 9/Apr/14
She was pretty hot on Dexter :) Looks half inch under 5'8"
Sam
said on 9/Apr/14
Not familar with her work, but I am getting lost in those eyes. Is she wearing sneakers? She looks around 5'8" flat to me if she's wearing the same as Rob.
[Editor Rob: a shoe]