Katya Elise Henry's Height
5ft 1 ¼ (155.6 cm)
American fitness personality, who has over 5 million Instagram followers. She has mentioned her height and weight a few times:
"ppl always ask- yes I'm a shorty, 5'2. I currently weigh 115 lbs. 🙄"
and
"5'2 - 112 lbs"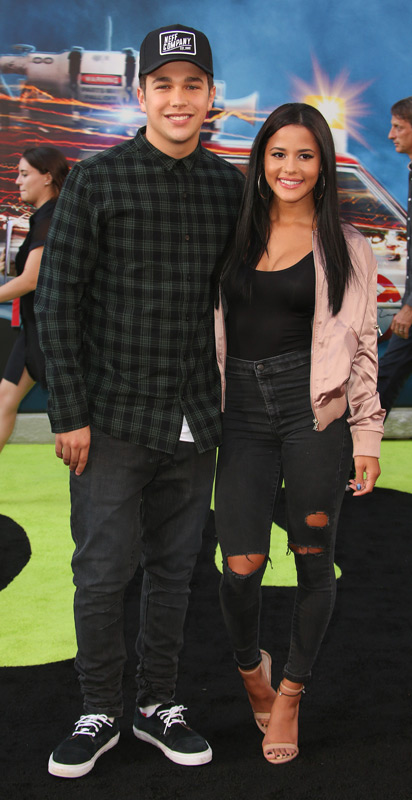 You May Be Interested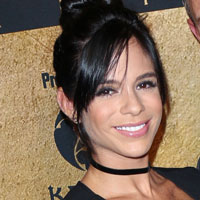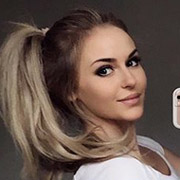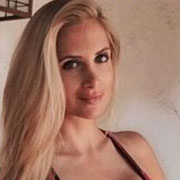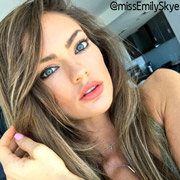 Add a Comment
6 comments
Average Guess (4 Votes)
5ft 1.38in (155.9cm)
Bobby 5'10
said on 21/Jan/19
@Canson
Yeah, I agree. I barely give any thought to my height now, but it would have been nice to end up 6ft tall. Still, I am certain that there are much shorter men who wish they could be as tall as I am. So, it all balances out in the end, and I am grateful for not ending up something like 5'5.
Canson
said on 20/Jan/19
@Bobby: that's the right thing to do is to be at peace with your height. Nothing you can do about it short of limb lengthening surgery. Of course wearing lifts etc is also an option but it's not genuine
Sandy Cowell
said on 20/Jan/19
Thank you for sharing that. It has brought up a subject that I haven't really given much thought to and that is taking up weight training at such a young age to still be growing can actually stunt your growth.
It's sad that youngsters are under so much pressure to compete for perfection. I can honestly not recall any boys in my class ever even thinking of taking up such an activity, as we had too much pressure on our school exams, which took place every term from 11 years of age onwards. You yourself clearly didn't ignore your work though or you'd never have made it to university.
I think that a severe fitness regime can often be away of coping. I can relate to that because I was always dieting, and seemed to function better with my homework when I was hungry. It didn't occur to me that it would stunt my growth.
Let me see now; when you were weight training, were you packing your body with protein? Even if you were, maybe that protein went towards making extra muscle tissue rather than contributing to your bone formation. It does make sense, but you will know infinitely more on the subject than the bit of scientific analysis I am trying to think might be viable.
I can't say that I was 'aiming' for any particular height, but I was expecting to exceed my Mum's 5ft4.5, as my Dad's peak was 5ft11.5, and he was that height throughout the time I was growing up. My Mum always said I had long legs (in relation to the rest of me), hence I suppose I expected to be over 5ft5 or so.
Reaching 5ft10 as a man is a good height though. If I asked any of my looks-conscious girlfriends whether they'd prefer a well-toned fella of 5ft10 to a skinny 6ft2-er, there would be a resounding, "We'll take the muscly one!"
It makes me wonder whether Sylvester Stallone started weight training at an early age, and if so, did that stunt his growth? So many of my friends have crushed on him, and I can't count the times I had to sit through the film 'First Blood', to accommodate the particular needs of my friend Sue, who was 5ft3, naturally blonde and much sought after by the guys!
I'm glad that you're now at peace with your height, Bobby. At 23, it's not impossible to grow a teeny bit more, though unlikely. The skeletal spread doesn't reach full maturity until you're 25, but that is mainly as regards to the bones in the face and hands.
Whatever you do though, be proud of what you've accomplished and keep up the fitness programme. You are of above average height, which is nothing whatsoever to be sniffed at - and you have a good physique of your own making.
Have a good week Bobby!
Sandy Cowell 😁👍
Bobby
said on 19/Jan/19
@Sandy Cowell
Sandy, I think for many of us growing up, we had a certain image of how tall we wanted to be. When I was younger, I always thought and felt to myself that I would be at least 6'2 when I finished growing, or at the most 6'1. I counted on this because many of my relatives commented on my stature when I was a kid, saying that I was tall for my age. I thought that was a sign that I would grow up to be equally as tall in proportion to those statements.
I wouldn't say that I was particularly obsessed with or focused on my height when I was growing up but it was always at the back of my mind that I would end up anywhere from 6'0-6'2. By the time I hit high school at 14 years of age, I discovered a new fitness activity in the form of weight training or weightlifting. I always remember being told that lifting weights as a teenager could stunt your growth, and I would frequently spend time on Google just googling the topic trying to figure out if there was any validity to this claim. I was never satisfied with my research because the answers I found to this question were ambiguous. Some claimed it was true and others claimed the opposite - that lifting weights actually encouraged the production of HGH (Human Growth Hormone) and so I was left at an impasse. What to do? I committed myself to the task of weightlifting but I ensured I would never do anything my body couldn't handle, but of course, as a young boy, I was prone to the frequent showboats of masculinity and would compete with others over who was the strongest. Needless to say, I kept myself very active and in excellent shape, for my age, at the time.
It started to worry me once I turned 16, that perhaps lifting weights did stunt one's growth. I hadn't experienced any noticeable growth in at least a year and I was worried. So, I stopped lifting weights and hoped through some miracle that my body would recover from whatever it was that had prevented the release of HGH and I would continue growing again. I was at most around 5'7 at this time although I never actually measured myself at that time and from memory of that period of time, I think it's a realistic estimation of how tall I was back then.
Thankfully, by some divine intervention, I was able to shoot up what felt like at least two inches of physical growth by the time I turned 17. I immediately the difference in how I felt in relation to others. I no longer felt below average or on the verge of being verge, I now felt comfortable in my own skin and felt at most, average to above average height. I was at least around 5'9 at this time, if not, exactly 5'9. I had a visual arts teacher who claimed 6ft but he was an older guy in his late 50s to early 60s, and I felt he must have been 6ft but recent recollection has told me that he was at most 5'11 and my eye level was at his nose. So, an estimation of my height having been 5'9 at 17 is a valid claim, but this was later proven beyond doubt to me when I had a physical at 18 and was measured at 5'9 on the nose. Of course, I had the misguided notion that I was 6ft tall even back then. I did not experience another last growth spurt of sorts for another year and by 20, I was at least an inch taller. I then had the belief that I was 6'1 but some part of me deep down felt I was closer to 5'11 if not exactly 5'11. Still, I thought, "It's only 2 inches, it's not much. Right?" So, anyway, after telling my mom I was 6ft tall and having her not, believe me, I finally decided to measure myself at 21 years old. It was the evening, at most around 7 to 8 PM. I measured myself with my back against the wall using an aerosol can and marked a line, and used the measuring tape to see my height. I had measured myself at exactly 5'10. The word devastated and shocked could not begin to describe my tumultuous feelings at the time. I was only 5'10? How was this possible? I was in strict denial and continued to hold onto the belief that I wast least 6'0 and perhaps the measuring tape was underselling me, but no matter how many times I checked with that darn aerosol can, the measurement was the same. That number stared at me obnoxiously, 70 inches, it read out to me.
I've made peace with my height now, two years later, but I also wouldn't mind growing another two inches. So, that's been my experience on height and my own little story to share. Of course, Greg, Ben, and I all wish we were 6ft tall at least, but suffice to say, I do feel above average height, even if it's only marginally at times on the university campus.
Tara Russel
said on 18/Jan/19
I've always thought she was tall..she looks big on her fitness photos
Sandy Cowell
said on 17/Jan/19
I think it's genuinely possible to go for many years through life, accepting only the tallest height that you've ever been measured at. I did! It's freaky to suddenly find that you are nearly an inch shorter than you believed. Many a time during my peak height, which I put as 5ft3, I'd step on a computer weigher and my height would be less than expected, sometimes 5ft2 in the evening. I'd blame it on not standing up properly or slouching, which I NEVER did! My Mum programmed it out of me at an early age!
It's quite a shock to accept you're smaller, and you have to adjust all your BMI calculations accordingly, especially if you're a fitness queen like Katya. Now I have the knowledge that you give at most, your mid-afternoon height, but never your tallest ever height, even standing as much to your advantage as possible without going on tiptoe height, because it suits you, sounds nicer and fits in with your BMI calculations!
That's because I discovered Celebheights!
I go for 5ft1.5 for Katya.