Anna Nyström's Height
5ft 1 (154.9 cm)
Swedish fitness model and Instagram personality, who amassed over 5 million followers on the platform. She
Once mentioned
:
"For those of you who asked about my height and weight, I'm 155 cm and weigh 52 kg (5'1 ft and 115 lbs)"
You May Be Interested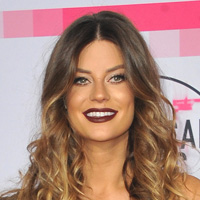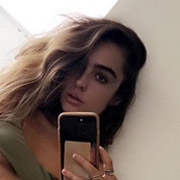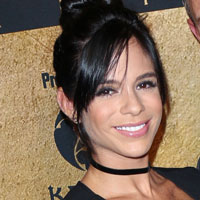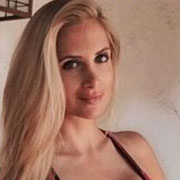 Add a Comment
19 comments
Average Guess (15 Votes)
5ft 0.75in (154.3cm)
Nik Ashton
said on 9/Feb/20
She's short for a Swedish woman but this is cool!
johnnyboy69
said on 8/Mar/18
shes gotta be 5 foot flat, cmon she uses the metric she's definitely rounding up to the nearest 5 like they all do. 155 claim Is generous. That is also a very generous helping of junk in the trunk, gatttt dammmmmmn.
Maxwell
said on 9/Feb/18
Damn she's got a nice body. I think she's honest enough about her height at 5'1".
Nik
said on 9/Feb/18
@ Sandy Cowell - Hi!
When you said there was a cancellation did you mean in terms of your operation? It seems like you are having a very busy time and this will limit how much time you will be able to spend on celebheights, in the evening you must be absolutely exhausted.
I don't know why that stupid place is so intent on cutting your painkillers, I mean once you have had the operation you will no longer be in pain so you won't become reliant on them. They are hardly going to damage your otherwise good health over such s short period either.
I have a comment for you on David Schwimmers page!
Nik
said on 8/Feb/18
@ Rob - Make that a double "very funny!"'
@ Sandy Cowell - 👍! I will respond shortly to your comment!
@ Connor Simpson - 👍!
It's good to see you all on this page! This young goddess gets 5'1" from me!
Sandy Cowell
said on 7/Feb/18
@ Rob - Thanks for affording me a darn good laugh! (I just read your reply to Connor!)
@ Nik - I sent that last comment off swiftly because I don't know yet whether my phone is going to play up this evening! Anyway, there was a cancellation and my specialist promised it to me should there be one. He was true to his word!
I have had a fairly busy week and next week will be the same, what with a check up on Wednesday and on Monday, I will still be expected to attend that stupid stinking place whose sole ambition is to cut me off my painkillers!
Connor Simpson
said on 6/Feb/18
She's hot! :D I'm totally speechless...

Editor Rob
I'd caution you against looking at her Instagram 😱 😳

I made that mistake...and got no work done for 3 hours! 😏
Nik
said on 5/Feb/18
@ Ben
You cheeky chappy, bad lad!
Vexacus
said on 1/Feb/18
A 5'1 tall goddess .
Sandy Cowell
said on 1/Feb/18
@ Ben - Naughty, but very, very nice! He he he he! 😹 You randy tomcat, you! 👍😁
Ben
said on 1/Feb/18
I wonder where in Sweden she lives...maybe I can go visit her...I would get my ass whopped tho :3
Hahaha Rob, Jenny be like; "That's explains a lot!" 😼
Sandy Cowell
said on 1/Feb/18
@ Greg - I don't think anyone will be able to disagree with your taste in women! You are a wise lad! 😉
MAD SAM
said on 31/Jan/18
153 cm and super hot
Tall Sam
said on 31/Jan/18
I didn't even know what a "fitness model" was until they started to pop up on here haha, it's usually easily to see how they amassed fame. Nice shot.
Sandy Cowell
said on 31/Jan/18
Anna is just 5ft1 and at 8st3 she has a super-curvy figure and a beautiful face! I think she's very fetching!
Blake
said on 31/Jan/18
I bet you had to be secretive with your "research" here...

Editor Rob
Her instagram is pretty tame. I checked all 1800 posts to be certain of this fact 😼

It's when I have bare-chested images of guys on my screen, that's when Jenny might raise an eyebrow 😳
Greg
said on 31/Jan/18
She's so cute I'm following her 😂👌
ScandinavianSupremacy
said on 30/Jan/18
5'1 and one of the hottest women around
ReallyShortRussianDude
said on 30/Jan/18
Good choice of picture, Rob. ;)