Sommer Ray's Height
5ft 6 ¼ (168.3 cm)
American fitness model who has amassed over 16 million followers on Instagram. She said on her twitter "I'm actually 5'7 and weigh 140 pounds lol ❤"
You May Be Interested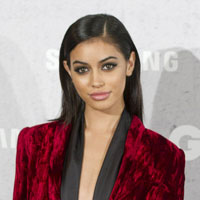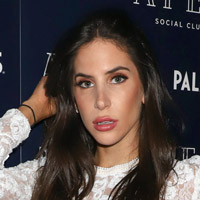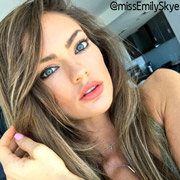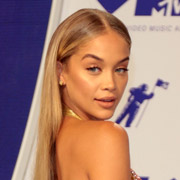 Add a Comment
9 comments
Average Guess (23 Votes)
5ft 5.87in (167.3cm)
Peter175
said on 29/Jan/19
I'm 5'9 male and she weighs only 10 lbs less than me
Sandy Cowell
said on 15/Mar/18
I popped onto this page to have a moan about Sommer's spelling, but instead of being able to proceed, I find that I have already critcized the woman, and indeed on her superb figure. Now this is something I know I am likely to do when my phone doesn't block nearly all my pictures, which it's doing at the moment, so I'm faced with the predicament of what the blazes I'm going think of saying now.
Maybe Sommer decided to spell her name after the word 'somersault', because with fitness videos to her name, I bet she can do some of those! But more likely, she thought of something that would be instantly catchy, but change it around a bit, as there is, in fact, another girl out there by the same name. Who knows, but personally, if she wanted to achieve notoriety through her name alone, she's succeeded on that score, because after all that, I've forgotten all about what she's famous for as my mind's doing somersaults! Arggh!
5ft6.25!
@ Nik - Hi! 🙉🔔 Yes, it did chime a bit!
Nik
said on 23/Aug/17
@ Sandy Cowell - Hi!
Does this girlies name ring a 🔔?
She must spend plenty of time at the gym with her looking like she does!
It's not easy to gauge her height because the bottom of her legs are missing from the picture but she doesn't quite give the 5'7" impression, you may be right in saying she is 5'6.5!
👍
Christian-6'5 3/8"
said on 22/Aug/17
King Bach's 5'7.5" next to Logan Paul, so 5'5.75" for Sommer.
Sandy Cowell
said on 21/Aug/17
At 5ft7 and weighing in at 10 stone, Sommer must do a heck of a lot of working out to look THAT good! Her figure is fantastic - Just look at that stomach!
If she's only 5ft6.25,the above applies even more so!
I will give the girlie 5ft6.5!
Nik
said on 20/Aug/17
Her name is like that of another celebrity, Summer Rae! This lady doesn't look 5'7" to be truthful.
Peter175
said on 20/Aug/17
Good downgrade. Never looked a real 5'7" girl to me. If she was she would probably come closer to ricegum in those 4.5 inchers she wears. Instead she looks barely 5'10 in her highest heels with him.
Anyway super gorgeous girl. Her face and eyes are stunning and of course she has a rocking bod with ass for dayz (pardon my french)
Any ideas for her friend and fellow instagram star Jena Frumes?
Editor Rob: I'm sure she could say 5ft 9 to a guy and he'd nod in agreement...

as for jena Frumes, I'm not sure on her.
Peter175
said on 18/Aug/17
Is she really this tall?
King Bach (5ft8) Has her by a bit more than an inch.
Click Here
Vid is kinda nsfw
Editor Rob: she could be 5ft 7 in a sneaker.
189Night
said on 10/Aug/17
Rob, What would you say RiceGums height is here he is standing next to "5'7" Sommer Ray who is wearing Heels?
Click Here
Editor Rob: he can look 6ft 1-2 range