Kelly Monaco's Height
5ft 1 (154.9 cm)
American actress and model known for playing Sam McCall on General Hospital, Livvie Locke on Port Charles and winning season 1 of Dancing with the Stars. In the 1990's when she appeared in Playboy, she had her height listed as
"5' 3"
, weight: 95 lbs and measurements: 34D-21.5-31.5. However, on
twitter
she mentioned she was actually an
"Itty bitty 5'1"
.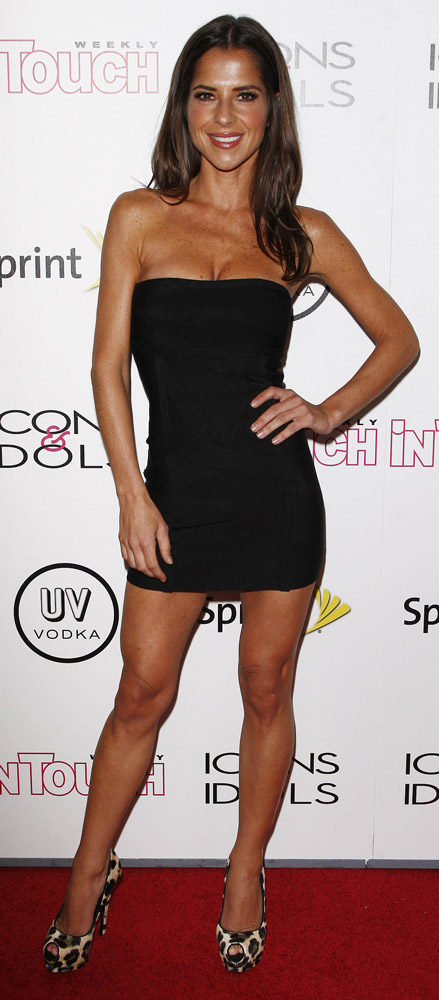 Photo by Joe Seer/BigStock.com
You May Be Interested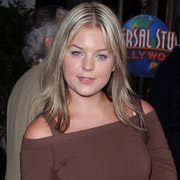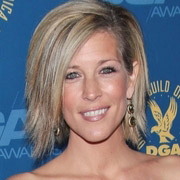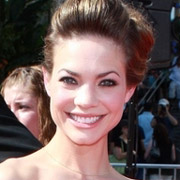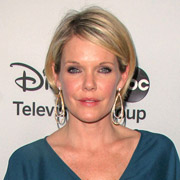 Add a Comment
36 comments
Average Guess (9 Votes)
5ft 1.92in (157.3cm)
Fezz123
said on 15/Apr/20
I believe her when she says 5'1". Looks it.
Nik
said on 31/Dec/19
I like it that she mentioned that she was an "Itty bitty 5'1".
Nik
said on 1/Nov/18
She looks a solid 5'1"!
Marquis
said on 5/Jul/17
Forgot to mention... KM's proof that good things do indeed come in small packages.
Mike
said on 30/May/17
She's 5'2" (1.57 m) exactly. She is no matter what!!!!
Marquis
said on 16/Nov/16
She's listed officially elsewhere at 5'1", and I think she'd change that if it were inaccurate.
She also looks it.
Cliff
said on 18/May/13
This is correct. She's been erroneously listed as 5'3" by many sources, but Kelly has said several times that 5'3" is her DANCING HEIGHT (meaning in heels) and that she's 5'1."
Legend
said on 16/Apr/11
I don't think she's even 5'1, but she is super hot.
Carolyn
said on 20/Feb/11
When Susan Lucci was on DWTS, they adertised the show saying they have a 5 footer - clearly talking about her. She states her height as 5'3 which is clearly untrue. Sometimes she says she's 5'2, but again this is clearly untrue.
Phil
said on 10/Aug/08
"Why would they lie about two inches?"
That's the main problem here! Many sources lie about celeb heights and just shoot off guesses without scientific confirmation.
Now, if you compare Kelly with (6'0"?) Greg Vaughan (Lucky on GH), she is 9 inches shorter then him, probably in 3 inch heels, so that comes out to 5'1".
soapstar
said on 2/Jun/08
Kelly didn't wear any head to heel costume during her stint on "DWTS". Two people of the very same height & weight could have different measurements from the neck up so there wouldn't be any need for that at all.
I don't read "People" but I did click on the link provided below. Since it wasn't a live interview we don't know if it was a direct quote; it could have been an exaggeration.
Just about everything that has ever listed her height states that she is 5 feet 3. Why would they lie about two inches? She is clearly small & thin regardless. If she is only 5 feet 1 then there are plenty of soap actresses under 5 feet tall including Susan Lucci, Elizabeth Hendrickson, Kimberly McCullough, Kathy Brier, & such.
DD
said on 17/Jan/08
Saw Kelly Monaco come out of a cluband with 5 inch heels she was still a tad shorter than me. Monaco is probably 5 foot 2.
Beth
said on 8/Jan/08
Costumers take all your measurements, at least they do if they're professional. And that includes head measurements, because you certainly don't want to be fitting a headdress on Kelly Monaco that's too small because you forgot to measure around her head. And you always ask a performers height when you're filling out their measurement sheet. In the case of a celebrity performer (this is true for anyone who is Equity), they should have a current set of measurements that their agent can send the costume shop. You still take the essentials when the actor comes in to meet you because sometimes those measurements have changed.
Anonymous
said on 27/Oct/07
From People Magazine:
Click Here
Kelly said of herself: "Eight pounds is a fricking human being on a 5'1" frame".
Disco Man
said on 10/Aug/07
Kelly Monaco is around 5'3". Brooke Burke is listed at 5'7" and even if she is only 5'6" (or 5'5.75" as listed on this site which I think is a little low), Kelly is running about 3" to 4" under Brooke Burke when she stands next to her in the below pictures, and it appears that Brooke's heals may be slightly taller than Kelly's heels. Notice how the front part of Brooke's shoes are higher off the ground (more than likely making the heel of Brooke's shoes higher). Both Brooke and Kelly in this picture are standing up straight (even though front legs of both are bent each is upright since their weight is resting on their straight legs, Kelly is about 3" to 4" shorter than Brooke):
Click Here
Kelly is bent over slightly, Brooke is standing straight (if Kelly were to straighten out she would be about 3" to 4" shorter):
Click Here
Picture is angled down to the right, but if you adjust the picture Kelly is only 3" to 4" max shorter than Brooke, also notice Kelly is slightly tilting her body to the side while Brooke is standing straight which puts Kelly at a height disadvantage):
Click Here
Kelly has a habit when she is in public of not standing up straight, she tends to tilt to one side while putting on of her hands on her hip, this is her trademark pose (it shows off her curvy physique). Though this trademark pose makes her look sexy it probably drops her down at least an inch. If you don't believe me try it, and measure your height doing this pose you will drop in height.
Here is the trademark Kelly Monaco tilting, hand on hip sexy pose which cheats her of at least an inch:
Click Here
Click Here
In closing I would say Kelly Monaco is about 5'3" tall if she stands up straight.
Viper
said on 8/Jul/07
Why would they underlist her by 2 whole inches then?
just me
said on 6/Jul/07
Okay, Kelly is not 5'1", I just don't see it. Yes, she is small (because 5'3" is small) but she is not THAT small. I think that 5'3" is perfect for her. She has said it herself, that is what almost every other website has said, so in conclusion, she is 5'3". If you google her height, you almost always come up with 5'3". If she has said it herself and so has almost everyone else, then you better believe it.
Anonymous
said on 24/May/07
could have sworn she said 5'3 on a soapography special
X
said on 4/Apr/07
I heard some press releases for this season's "DWTS" had Paulina Porizkova listed at 5 ft. 9 & a half. During her fist meeting with Alec Mazo this season, Paulina clearly stated that she is 5 ft. 11 and this was shown during her first airing of "DWTS".
I guess the press agents for the program don't have contact with the performers.
Kelly is 5 ft. 3. She wouldn't add inches because she has always seemed to enjoy being "tiny".
X
said on 7/Mar/07
People are what they are and no amount of lying will change it. It isn't a negative thing to be short. There are several different types of work for models and such which is open to people of various heights. Runway models are generally above 5 ft. 7 but it is obvious that she is below that height so 5 ft. 3 or 5 ft. 1 wouldn't need to exaggerate.
BTW, I believe the word "petite" was used in place of the word "dainty". Dainty is small and thin of any height but clothing can be purchased in a petite(cut down for the short) size 2, 8, 12, etc. &/or a petite small, medium, large, etc. which indicates that one doesn't have to be tiny to buy petite sizes.
X
said on 1/Mar/07
"Petite" is just a fancy word for "short" and is usually categorized as being 5 ft. 3 & under, over 5 ft. 3 - 5 ft. 7 would be average, and above 5 ft. 7 would be tall.
It's true that most actresses are short and that has to be kept in mind while comparing them yet Kelly appears to me to be about 5 ft. 3, tiny, & thin.
She & Maggie from "AMC" (I believe her name is Elizabeth Hendrickson) were both guests on an episode of "SoapTalk" and Maggie/Elizabeth who gave her own height as 5 ft. 1 looked at least an inch or two shorter than KM.
"Dancing with the Stars" would not have had any reason to measure her from head to toe. Costumers do not need measurements from the neck up.
Frame-size & weight doesn't determine height. Otherwise people with eating disorders would all shrink to under 5 ft.
someone who is 5ft 1 inch
said on 1/Dec/06
Please also remember that when you are petite and in the industry 5 ft 1 inch is very short and it will take you farther if you categorize yourself as being short, but not that short. Petite is usually categorized as 5 ft 3 - 5ft 7 so if you call yourself shorter than that than it is "migitizing" oneself.
someone who is 5ft 1 inch
said on 1/Dec/06
I am 5 ft 1 inch and have the same build as kelly. longer legs vs torso, chest size and bone structure. I am just under 100 lbs and know what I look like on tv and compared to others. Shoe heel height can make you look a bit taller (ex. 2 1/2 inch heel vs 4 inch). No doubt to me she is my height 5ft 1 inch. My best friend is 5ft 3 inch and with heels she looks very like an average person. Kelly is still tiny with her shoes. She is 5 ft 1 inch. When I wear shorter heels I look distinctively like a "short person". With my regular heels of 3 1/2 inches. I look petite, not "short". Trust me, again, we have the same exact body.
emma
said on 9/May/06
I agree with baldwin. Kelly is almost always listed as being 5'3".
Viper652
said on 19/Apr/06
I beleive the 5-1 listing that dancing with the stars gave her.
anyon
said on 17/Apr/06
Kelly was on The View this morning (so was Eva Longoria). The 5'3 claim is redic! After seeing her on this show, I wouldn't be surprised to find out that she is even shorter than 5'1. Not that it's a bad thing cuz she's very beautiful!!
Lea
said on 27/Feb/06
IMO she is just under 5 feet
Dee
said on 13/Feb/06
In my opinion, she appears to be more like 5'1.
Anonymous
said on 25/Jan/06
i met her and i am 6''6 and she came up to my hip. shes cute though she asked me to pick her up
from someone who knows
said on 11/Nov/05
Wow, she does look quite a bit shorter than that Maggie Grace woman. I'm unfamiliar with Maggie Grace but I assume she's a very tall woman. Kelly doesn't appear that much shorter than the other actors & actresses on GH or on the now cancelled Port Charles.
She is short and tiny yet has the long lean limb build usually associated with someone at least 5 ft. 2, like Eva Longoria; it also helps that her weight is kept down. No, she doesn't look anorexic, just thin.
Usually someone 5 ft. or less has a curvier & fuller build.
Kimberly McCollough has returned to her role as Robin on GH and kelly as Sam appears to be an inch or a little less taller than her. When Kimberly M. was on GH as an older teen, she was listed as 5 ft. 1 and is now a woman listed at 5 ft. which looks about right to those of us who watch the show.
"Tiny" doesn't always mean short. Someone can be 5 ft. 5 and dainty while another may be 5 ft. 0 and thick.
Pat
said on 3/Nov/05
When compared to the other female dancers on the recent celebrity dancing show. Monaco appeared to be both short and very tiny. The "Dancing with the Stars" website shows her height as 5'1". But on the show she appeared around two inches shorter than Trista Sutter (5'2") and at least three inches or more shorter than dancer Ashly Del Grosso, whose height is given as 5'3".
She has a very tiny build with narrow shoulders and hips. All in all, she's very well proportioned and has slender and shapely legs. She doesn't look stumpy because her legs are long in relation to her torso.
You simply could not judge her height when she was dancing with her partner, Alec Mazo. His height was given as 5'11", but he wore some sort of dancer shoes with heels around 2.5 or 3 inches. If he were 5'11" these shoes would bring him to 6' 1.5" or 6'2". However, standing next to John O'Hurley (6'2" plus at least one-inch heels that would make him 6'3") he appeared to be four or maybe five inches shorter.
Monaco's head reached the bottom of Mazo's chin. The top of her head did not quite reach O'Hurley's shoulders. She was so tiny that she could not dance normally with 'Hurley at the conclusion of the dance-off. He had to pick her up and twirl her above his head.
How tall is Monaco? After looking at tapes of the show and doing some serious comparisons, I estimate her height as either 4 ft 11 or 5 ft tall but more likely 4 ft 11.
me
said on 25/Sep/05
IMO, she wouldn't add inches to her height because she does appear to enjoy being small.
from someone who knows
said on 20/Sep/05
Just because 5 ft. 3 is marginally under the average doesn't mean she was surrounded by average sized individuals while growing up. In addition to being short, she is small in stature. I too am short & small and was surrounded by what to me seemed like amazons while growing up.
Kelly talks about being "tiny" quite a bit. It's just her niche to mention it.
from someone who knows
said on 14/Sep/05
Kelly isn't taller then Trista but Trista looks taller than 5 ft. 2.
The costume designers for that dance show would not have had to measure her from head to toe. They only measure things as leg lengths & such.
Two people of the same height may have different leg lengths & two people of different heights may have the same leg lenghts. The didn't have any reason to measure height.
CelebHeights Editor
said on 2/Sep/05
In SoapOpera Digest 2000,
"I had to make up for my [5-foot, 3-inch] size with my attitude. So, I was about 6-feet-4 growing up"
. 5ft 3 in America is marginally under the average. If one has to make up for their size, maybe they're not quite the 5ft 3 they've assumed?
dspade
said on 7/Jul/05
i saw the celebrity dancing profile, and it lists her at 5ft 1in. Also, it has Trista at 5 ft 2 in. I've watched the show and she is not taller than Trista. Also, if she was 5 ft 3 in (with heels on the show), it would make her 5ft 5in. In reference to the other heights, she is not that tall. I actually think she is pushing 5ft 1in.