Kenan Thompson's Height
5ft 8 ½ (174 cm)
American actor, known for appearing on Saturday Night Live, Kenan & Kel and films like Fat Albert.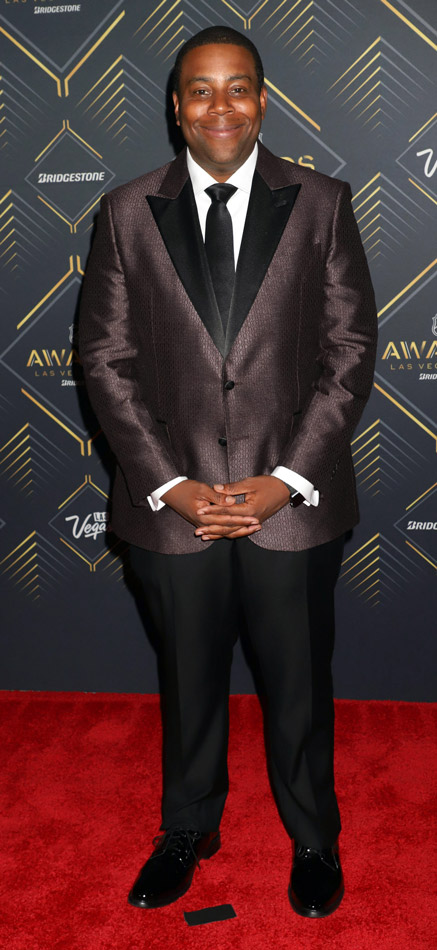 Photos by PR Photos
You May Be Interested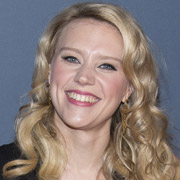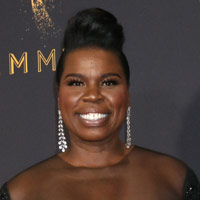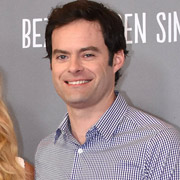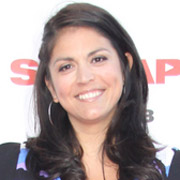 Add a Comment
27 comments
Average Guess (10 Votes)
5ft 8.1in (173cm)
Amit Jha
said on 9/Oct/20
There is a no promo for snl where he's next to bill burr, 5'8" is more accurate.
JustJohnny
said on 20/Aug/20
5'8" flat, tops. And brilliant.
theL4st
said on 6/Sep/19
Rob don't you think he deserves a downgrade ?
Click Here
with 5'9 jammie foxx

Editor Rob
5ft 8 flat isn't impossible.
Austin Brown
said on 9/Apr/19
Keenan always seems to be edged out next to Fred Armisen. I give him a weak 5'8".
Matt
said on 11/May/17
Seems closer to 5'8 flat to me
anon
said on 1/Apr/17
Kel Mitchell needs a page on here for sure , Kenan 5 ft 8 I think
Leonardo 1.73m
said on 25/Dec/16
Kenan, very funny guy.
174cm is a good shoot
Gaz
said on 21/Oct/16
Posture aside he Mario looks like he has at least 2 inches on him and Kenan is taller than him
Click Here
Gaz
said on 19/Oct/16
What do you think for Kel Rob i found this pic of him with Mario Lopez
Click Here
5'7 range?
Editor Rob: not sure on him, his posture at times looks very loose.
184.9 on a bad day
said on 12/Oct/15
Kell Mitchell is shorter than Kenan Thompson
Kenan Thompson 5ft 8.5 (174cm)
Kell Mitchell 5ft 7(170 cm)
Celebheights 6'1.5"-6'2"
said on 20/Mar/15
After watching Good Burger several times:
Keanan Thompson-5'8.5" to maybe 5'9". He doesn't appear short at all.
Kel Mitchell-5'9.25". He edged out Keanan.
Dan Schneider-5'10.5" (with bad posture)
Josh Server-5'7"
The guy who played Kirk: 5'11"
Shaq: 6'11.5"-7'0"
Sinbad: 6'3"-6'4"
Dylan
said on 6/Jan/15
Kel Mitchell. What do you think Rob?
Moises
said on 21/Dec/14
I have all the list of the current SNL Cast heights
Kenan Thompson: 5 ft 8 in (Note: Rob, you might really need to please change his height because he does not give the appearance of being that tall.)
Beck Bennett: 5 ft 6 1/2 in to 5 ft 7 in
Sasheer Zamata: 5 ft 7 in
Kate McKinnon: 5 ft 4 in
Kyle Mooney: 5 ft 7 in to 5 ft 7 1/2 in
Bobby Moynihan: 5 ft 7 in
Colin Jost: 5 ft 9 1/2 in to 5 ft 10 in (actually might have a large shoe size with 2 inch lift shoes to give a taller appearance, but on an episode of Saturday Night Live, he looked a little shorter than 5 ft 10 in Chris Rock and in some cases significantly shorter than Taran Killam and Cecily Strong in high heels might be a tad taller than him and Vanessa Bayer with heels might approach near his height, so Colin Jost is pretty much average in height,)
Vanessa Bayer: 5 ft 6 in
Pete Davidson: 6 ft 3 in (can look 6 ft 2 1/2 in sometimes) If you go on Youtube and see Pete Davidson do stand up comedy, he mentions his height as 6 ft 3 in.
Michael Che: 6 ft 1 1/2 in to 6 ft 2 in
Jay Pharoah: 6 ft 1 to 6 ft 1/2 in
Taran Killam: 6 ft 0 1/2 in (looks shorter than Bill Hader in some cases)
Cecily Strong: 5 ft 8 in
Aidy Bryant: 5 ft 2 1/2 in to 5 ft 3 in
Please comment these heights if they are on point.
IR
said on 14/Dec/14
Kenan Thompson 5 ft 8 in ( 173 cm )
Cecily Strong 5 ft 8 in ( 173 cm )
Sasheer Zamata 5 ft 7 in ( 170 cm )
Vanessa Bayer 5 ft 6 in ( 168 cm )
IR
said on 16/Nov/14
WEEKEND UPDATE (no longer hosted by C. Strong)
Cecily Strong 5' 8" 173 cm
Bobby Moynihan 5' 7" 170 cm
IR
said on 3/Jul/14
Cecily Strong 5' 9" 175 cm
Kenan Thompson 5' 8.5" 174 cm
Bobby Moynihan 5' 7.75" 172 cm
myself 5' 7" 170 cm
Mike T
said on 24/Jan/14
If He's 5'8" then Kel Mitchell's no more than 5'7", which I can believe just look at him next to Jennette Mccurdy and Ariana Grande, who are both 5'0", in Sam and Cat.
C-Note
said on 26/Mar/13
I watching Barbershop 2 and saw that Kenan Thompson and Ice Cube are about the same height when they stood up right next to each other. Ice Cube is also about 5'8"- 5'9".
Anonymous
said on 14/Mar/13
Sure john do you have sex with him too? you sick sick man....this guy is fat and short no way to disrprove it....
Jon
said on 23/Oct/12
Kel Mitchell is definitely 5'8,because he's not much shorter than kenan thompson.Kel Mitchell is 1 inch shorter than Kenan Thompson because Kenan Thompson is 5'9.By the way he also wears basketball sneakers that make him 2 inches taller.
steve
said on 12/Oct/08
when kenan and kel stood next to each other in the last ever episode, both looked the same height, so that means kel must have grown 3 inches?
thekiddd
said on 11/Jul/08
Rob, how tall do you think Kel Mitchell is?
glenn
said on 5/Oct/07
just saw him yesterday.funny,he did seem closer to 5-10.not 5-11.i thought he was shorter.how old is he?
juanchakkal
said on 4/Oct/07
hes not.. just met him, im 510, and he was about an inch taller than me, or the same height
Glenn
said on 9/Mar/06
Yeah.cool guy too.
Pete
said on 28/Feb/06
5'8" seems about right. How tall is Kel? :)
chibifibi
said on 8/Feb/06
Just by visually diminishing inches from the top of Damien Fahey's head, it seems like Keenan Thompson is about 5ft 8in.