Leslie Jones Height
6ft 0 (182.9 cm)
American comedian and actress known for Saturday Night Live and Ghostbusters (2016). She once said
"I'm six feet tall and I'm strong"
and that her grandma was six-two. In 2019 she mentioned her weight:
"I'm 6ft tall and 233 lbs"
.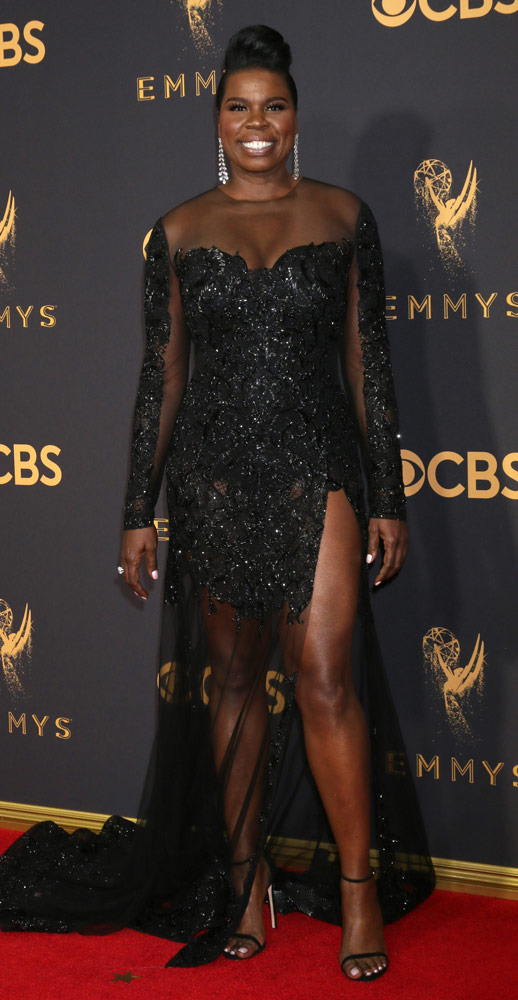 Photo by kathclick/BigShot.com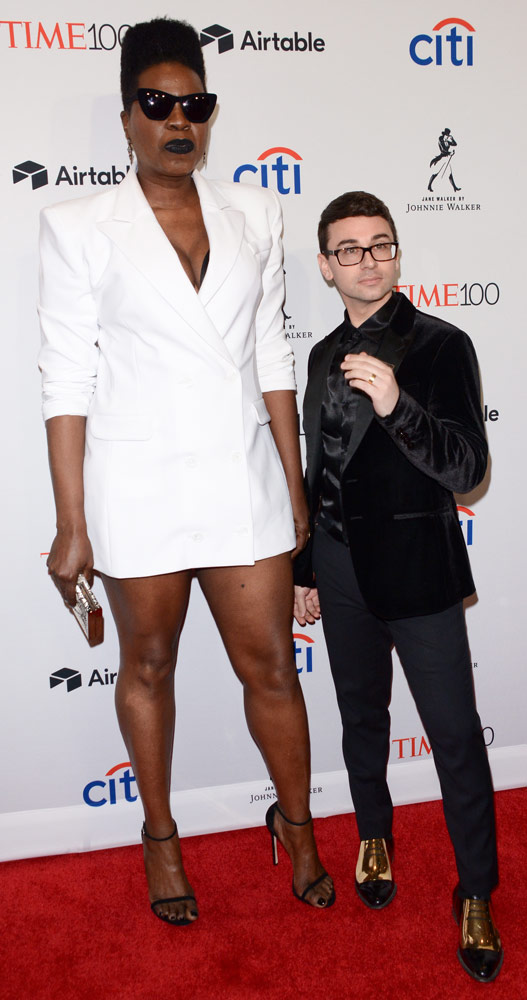 Leslie and fashion designer Christian Siriano
Photo by Debby Wong/BigShot.com
You May Be Interested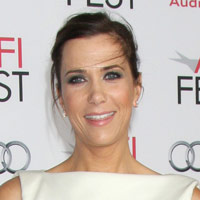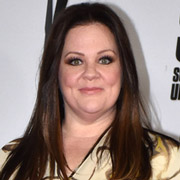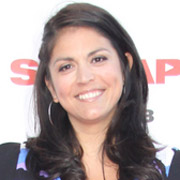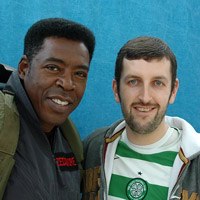 Add a Comment
41 comments
Average Guess (22 Votes)
5ft 11.81in (182.4cm)
Realist
said on 19/Nov/20
Leslie Jones is AFro American we are heavy boned people she looks 200 at the most but maybe if she is lifting weights and her legs are heavy as stones then its possible to be 230. Her feet are like size 13 so her frame is large we can't really know weight unless put her on scale.
Leif
said on 4/Nov/20
What's the average height for men around the world now? Isn't it still less than the 6 feet like 5'8" or something?

Editor Rob
it isn't over 5ft 8
Animus
said on 28/Oct/20
@SD172
Chris Pine is 170lbs... If she was truly anywhere close to 230lbs, that would be highly noticeable with them standing next to each other and it really isn't. Yes, she has larger thighs, a larger midsection, etc. Of course - she is heavier than him. But 230lbs is a lot! She doesn't look nearly fat enough to weigh that much. I've probably seen at most 5 women my entire life (including through media) who weighed 230lbs with a relatively lean body composition (the number is not much higher if you include slightly overweight women, I'd imagine). She is not one of them.
Leesheff85
said on 9/Oct/20
Rob do you reckon Christian siriano is the listed 5ft 4? He looks shorter considering leslie would be 6ft 3 in those heels and he looks a foot or more shorter than her

Editor Rob
tricky with such a difference...might be under it a bit, especially lookinig at him beside
Lucy Liu
, albeit she has a decent heel on...still looks a few inches shorter.
Nik Ashton
said on 20/Sep/20
Leslie is happy to be pictured with Christian and Christian is happy to be pictured with Leslie (so they both should), this is how it should be for any two humans.
SD172
said on 12/Sep/20
I'm gonna go out on a limb here and say she's the full 6'0...and why would I say that???In this video:
Click Here
at 1:23 to 1:40 we can easily see that she sizes up pretty well with Chris Pine who says/sings at 2:43-2:49:"I'm 6 Feet Tall and Chris Evans....Chris Evans is 6 Feet as well."Chris Pine could easily say 6'1 and very few people would be skeptical.One could agrue that she has a footwear advantage or her hair style gives the illusion of her being taller but I doubt that she would claim 6 foot when most tall women downgrade their height.
When it comes to her weight i.e 233lbs,I also don't doubt it...Guessing/estimating someone's weight isn't as straightforward as most people imagine:
Click Here
I suggest this video.And again probably not the best comaparsion:
Click Here
she has the bigger proportions especailly her thighs(which are very attractive)than Chris Pine(I know comparing a 36year old Caucasian man and a 49 year old African American isn't the most ideal but hey as long as it gets the point across)
Lastly,when I joined TitTok there so many videos of girls who are 6'4 to 6'8 constatlty trending...keep in mind we are 7.8 BILLION people,don't be surpised if a million girls are 6'5
Christian 6'5 3/8"
said on 28/Apr/20
@Canson
He himself tried to inflate me and my weak 6'4" cousin, not my relatives. He told me that I was 6'7" and that my cousin was at least 6'5". But this was many years ago, before I had any interest in height, so I didn't correct him or call him out on it. Not to mention, I claimed 6'6" back then, so it didn't bother me that much when someone told me I'm 6'7".
Nik
said on 27/Apr/20
@ Christian 6'5 3/8" - That's very true, we cannot be sure that she was taller than Leslie but the claim is very interesting. I would imagine that she was at least 6'0" and this would be truly amazing, it would even be incredible if she was 5'11". I bet you pull your cousin up though, who's the shortest member of your family?
Canson
said on 24/Apr/20
@Christian: didn't you say that your relatives (his parents) brag about his height and try to inflate you in order to accommodate him? Funny Story because I have a friend who's mom does that. He claims 6'3" (really about 189cm) and when I saw him once a few years ago at a party at his parents house, his mother asked how tall I was and I said I never grew past the 6'4 that I was in high school. Then she said "well he's 6'3, so you must be 6'5". It's really around 2" between us. I'd give him 6'2.25-.5 range either end being possible but probably middle, and I tell him all the time that he's 6'2 and change. He doesn't believe it but he doesn't inflate me at least. But that's probably because I claimed "about 6'4.5" and he just doesn't admit its 2". I told him I was measured at 6'4.25" before and 6'4 3/8". I just left it alone and said I'm between the two since it's not worth it and I Continued to let him believe it's only 1.5" because it isn't an inflation on me. But I told him that his doctor likely just rounds him up From 6'2.5 when he's measured. Funny that he got a 6'2 1/2" measurement once and told me and his wife that he argued it with the doctor lol. He's always been like that though even in high school he had 6'4" on his license because the roster listed him at that. At least now he claims a measurement near his barefoot to give him credit.
Christian 6'5 3/8"
said on 23/Apr/20
@Nik
At least she claimed her grandma was 6'2". We have no proof that she was. My cousin's touted as the tallest member of his immediate family at 6'9", but in reality, he's more 6'7".
Nik Ashton
said on 10/Apr/20
Some people out there think she is 6'1" and strong!
I'm so pleased that Leslie rightfully embraces her tall height. 😀👌
Nik Ashton
said on 17/Dec/19
Her hair must give her bags of extra height!
Aswin Kini MK
said on 12/Nov/19
Having looked at her in most SNL sketches. She appears to be slightly taller than 6 foot. Not sure if she was wearing heels in a few parts of the skits, but she did definitely seem more taller than 6 foot in many of them.
Animus
said on 21/Aug/19
She is definitely tall and strong-looking, but I'd say ~190lbs is more likely.
Animus
said on 21/Aug/19
Unless she's become very overweight, there is no way she is 233lbs. While I recognize she is quite strong and has larger-than-average bone structure for a female, it's not really possible for her to be 233lbs and be reasonably lean at that height. To put it into perspective, here's former Navy Seal Jocko Willink:
Click Here
. He's about 5'11 and 230lbs. I'll say 200lbs is possible, but that's the most she could be.
Nik
said on 2/May/19
It's amazing that her grandma was 6'2"!
Junior Hernandez 1990
said on 30/Apr/19
5'11.75" or a full 182cm near the average guess is right.
bobby3342
said on 26/Feb/19
i cant tell with this chick but if she is proud of being tall shes probably fibbin a little strong 5'11 if she were in fact 6'0 she would claim taller
Allie
said on 23/Sep/18
@6'1 - Stats aren't always accurate and there are many factors and circumstance that goes into them.
America is a lot more multicultural than many parts of the world being made up of so many immigrants and such. I highly doubt that less than 15 percent of men in the US are 6 ft or taller because I have been all over America and Canada and I've come across many men who are 6'0 or taller. You have me beat on 6'0 women not being that common but the equivalent height male would be like 6'5-6'6 which while not super common, they're not like unicorns especially depending on what Ethnic group you are around.
The 5'9-10 claimed average height for American males is more suited towards Americans of European ancestry (and the majority of European Americans are of German/British Isles ancestry). When you get Non Anglo European Americans, African Americans, Asians, Multiracial Caribbean/Latin populations into the mixture it gets more complicated.
6'1"
said on 5/Jul/18
He probably lives in the real world, and not the internet world.
The actual physical reality where less than 15% of men in the US are 6 foot or taller and less than 1% of women are 6 foot or over.(99.3 percentile)
And this is being generous, in reality the average height is much shorter than that, as the US is taller than most of the world.(Global average is around 5'7" for men)
Jewel
said on 18/Jan/18
kreyzig 6ft 3 said on 27/May/16
A women of her height can make many men envy..especially 5ft 9-11 guys..I see 6ft as pretty tall height and for ladies it's quite big!!
_________________________________________________________________
Which planet did you fall from? The world is taller than that. Men 6ft are cool. And now almost average. Women 5.9 to 5.11 are plenty.
6ft is not too far off.
Mimi
said on 9/Oct/17
She did not look 6ft with Gal on her SNL monologue last Saturday
even
said on 20/Sep/17
the big bone six footer is a legit 200 pounds .
Junior
said on 15/Aug/17
Definitely taller than 5'11 Jessica Williams who also claim 6'0. I wouldn't go under 5'11.75" for her and i think 182.9cm is fine listing.
Frost
said on 27/Jul/17
Can Pete Davidson get a page? Pretty sure he's claimed 6'3 before and I've only seen like two pics with him and leslie and I can't account for footwear.
BillisaLefty
said on 17/May/17
Well, she's tall, but she often wears heels. Also, she has spiky hair, both of which increase the perception of her height. She's no taller than 185 and no shorter than 177. Comparing her to Drake and Chris Hemsworth, I think she's on the lower end, probably 179 (5'10 1/2''). I highly doubt that she's a legit 6'. She could be 5'11'', though. Strong 5'10''.
Josh Jeffords
said on 17/Nov/16
She is tall looked a weak 6ft on ghostbumblers.
And no doesn't look like crews that's mean.
Jewel
said on 11/Aug/16
If she is 6ft Wendy is 5.8
Click Here
movieguy
said on 19/Jul/16
Looks extremely tall next to her co-stars in Ghostbusters. I'd have guessed over 6ft.
Allie
said on 5/Jun/16
I don't think she's under 181 cm/5'11,25 tbh..
Crypto139
said on 5/Jun/16
An "actor" Rob? Are you sure about that? Or was that some kind of hidden joke or something because of her tall stature? Also don't even try to use the "gender neutral" excuse because I see you call other um "normal" height girls actresses :P
Editor Rob: a typo of course, I like to use actor/actress, although many prefer just to use actor.
J
said on 3/Jun/16
She is a large woman, she might even be taller than 6 feet. She's got a lot on Larry David in his Bernie Sanders impersonation:
Click Here
She's also got that deep, deep voice. A powerful woman, reminds me a lot of Terry Crews!
Mathew Robinson (190 cm)
said on 1/Jun/16
Sam said on 31/May/16
Idk, if you watch that SNL I believe Jones does look taller than Drake in similar footwear, I think she has a disadvantage in angle and terrain nick92's photo. With her heels on she can look on a similar height plain as 6'2"-6'3" guys like Chris Hemsworth, Adam Driver and Terry Crews, I don't think she'd manage that without being at least close to six feet.
---
I think it's pretty likely she could be 182 cm range - close enough to claim 6'0" but probably measure not quite.
Sam
said on 31/May/16
Idk, if you watch that SNL I believe Jones does look taller than Drake in similar footwear, I think she has a disadvantage in angle and terrain nick92's photo. With her heels on she can look on a similar height plain as 6'2"-6'3" guys like Chris Hemsworth, Adam Driver and Terry Crews, I don't think she'd manage that without being at least close to six feet.
Aaron Zamora
said on 28/May/16
Classic 5'10.5 person
kreyzig 6ft 3
said on 27/May/16
A women of her height can make many men envy..especially 5ft 9-11 guys..I see 6ft as pretty tall height and for ladies it's quite big!!
saz
said on 27/May/16
why ami not suprised
Lee
said on 27/May/16
She looks 5 inches talker than 5'7" amy shumer in train wreck so 6' makes sense
Sam
said on 27/May/16
Yeah, thanks for adding. One could be fooled into thinking shes even bigger due to her heels and spiky hair. Would you take a look at McKinnon as well since they are likely to gain in interest as Ghostbusters comes out?
Editor Rob: 5ft 3.75 might be ok, I will try to look soon.
Aaron Zamora
said on 27/May/16
Isn't 5'10.5 more accurate, Rob? She doesn't look that tall honestly.
Editor Rob: I don't know if she looks that short, but under 6ft? Not impossible.
nick92
said on 27/May/16
hey rob, I don't believe shes this height. she looks more 5ft10.5 range from these photos with 5ft11.5 drake
Click Here
and now here is a pic showing footwear they had
Click Here