Kevin Connolly's Height
5ft 5 (165.1 cm)
American Actor best known for playing Eric Murphy on Entourage. In film he has appeared in The Notebook, John Q and The Ugly Truth. On twitter he said he was
"5'7" in my Olympic Kobe Bryants!"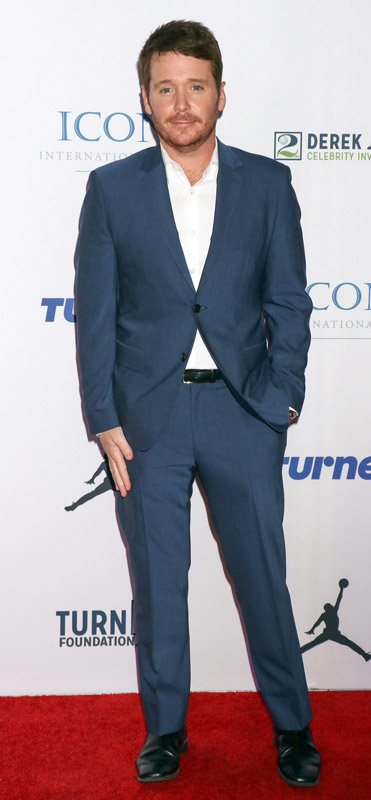 Photos by PR Photos
You May Be Interested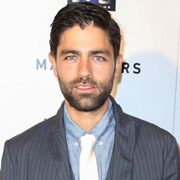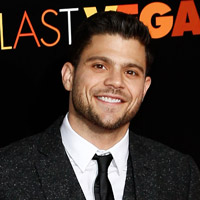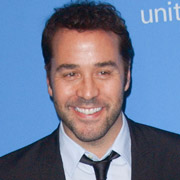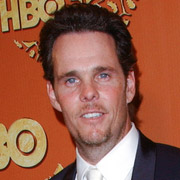 Add a Comment
88 comments
Average Guess (9 Votes)
5ft 4.94in (165cm)
f
said on 13/Aug/15
crazy in the movie the ugly truth katherine talks to another woman describing him saying he's 5-9 and then kevin corrects her and says he's 5-8 1/2
lol he's more like 5-5
Leonari
said on 29/May/15
Too generous. In my opionion He is164 and Ferrara 163. Real short guys who look bigger on screen
Johny89
said on 14/Oct/14
Robb , what did he mean by "in my Ollympic Kobe Bryants"?
[Editor Rob: maybe just his favourite type of sneakers that are reasonably thick?]
Supemann
said on 30/Mar/14
163cm tops. not a chance he is 165cm what would that make piven?
Adamz
said on 23/Jan/14
im 173-174cm and ppl this short make me feel so SAFE from da STIGMA. this IS WHAT short LOOKS LIKE..... not me and my legit 5'8" frame :-D
Patrick
said on 21/Jan/14
@Rob, do you think that he may be 5 feet 3 inches since he seems that height in the Notebook?
[Editor Rob: don't think he'd be quite that short]
Mandy
said on 30/Jul/13
@Ria. He is not 5'7
Mackie
said on 27/Jun/13
They're all relatively short other than Adrian Grenier who is average. Grenier is only 5'10
JonDoe
said on 9/Jun/13
It's funny how people always say 5'9 is average height. Well yes butt just because you're shorter than that doesn't mean you're tiny. I believe there's more shorter than average people out there than taller than average.
Pedro
said on 20/Mar/13
According to his twitter, he is 5ft7: https://twitter.com/mrkevinconnolly/status/296174139985772544
Biggie
said on 21/Jan/13
Checked his ID while working door. License says 5'4. It's about right. Maybe a hair shorter.
richkid123
said on 12/Nov/12
looked 5'5" nearly all the time in Entourage, with the exception of a few times he was with Scott Caan. Theres a scene where he and Scott almost get into a fight and Drama says E is pretty scrappy and I swear he looks .75 inches shorter. I still think he is 5'5". Just saying.
Chris
said on 25/Jan/12
Five five sounds about right
Daniel
said on 14/Dec/11
Jeremy Piven is 5'9 and Connolly doesnt appear to be more than 3 inches shorter id say hes about 5 '6
Willy
said on 23/Nov/11
If he is 5-5 then call me the pope
DEZ
said on 25/Sep/11
He's 5'4 i met him with my girlfriend who is 5'4 and he was her size maybe half an inch shorter 5'5 is a streatch
lorne
said on 3/Sep/11
Considering the obvious lifts, I'd say 5ft4.5-5ft4.75 is more accurate
Isabella
said on 2/Sep/11
He looks about 5'5". Definitely NOT 5'7", and 5'9" is just absurd. I don't understand why people care so much about height. Trying to pass off a 5'5" guy as 5'9" is just not believable in the slightest. Who cares how tall you are? Be honest! I'm at a height where a lot of women would probably lie (5'1"), but I don't even try to add half an inch. Be comfortable with it!
Derrick
said on 25/Jul/11
after watching the new episode of Entourage last night. I think he is most definitely 5'4 or 5'5
Phil
said on 24/Jul/11
I think he wears lifts and may be closer to 5 foot 4 or 5 foot 3.
Reed
said on 10/Jul/11
def 5'4" for him
Buzzy
said on 1/Jul/11
Saw himself few times a Islanders games. He is 5.4~5.5 tops
, but the teenage chicks dig him. He's got that going for him, which is nice.
gerard
said on 1/Apr/11
i laughed when he stated he was 5'8.5" in the Ugly Truth. he's between 5'4" to 5'5" max, more than that is ridiculous. his body looks nothing near a 5'6" or 5'7" body, and especially 5'8.5" same goes for Jerry Ferrara.
Adam
said on 22/Mar/11
Do you guys think he wears lifts on Entourage? Also, dress shoes add about an inch I think. I'm somewhere between 5'8 and 5'9 and I think that makes me about Ari Gold's (Jeremy Piven's) height?
Eddie
said on 21/Mar/11
Short dudes are pathetic.
leonari
said on 1/Feb/11
As Robs suggests below: 5'4.5" could be bang on. Those saying 5'7: Get a life. There is Not a Single shot, movie,Entourage Episodeetc. where this Guy looks anywhere close to 5'7. His Frame shouts 5'5". Hell people in movies wearing suits usually look taller than they really are. He doesn't.
Ezio
said on 31/Jan/11
average height is not 5'9 to 6'0, try more like 5'8 to 5'10
LongCruise
said on 31/Jan/11
If Jeremy Piven is ~5'7" then there's no way this guy could be 5'7", not even close. I saw him walking alongside Vincent Chase in an episode of Entourage, and Chase was the tallest, then Piven and Connolly the shortest.
john
said on 7/Jan/11
I find it interesting how people say that average height, and even below average height is considered tall, by who? I am pretty sure the definition of tall actually would be AT LEAST above average. And average height ranges from 5'9 to 6. Because if you are average height, you are not tall, you are in fact, AVERAGE. It's not that hard to get.
James
said on 4/Jan/11
You seem to blow your own horn. I'd suggest you go back to school and obtain your GED, Your english is horrible.
2wit it
said on 8/Dec/10
I'm 5'4 n I'm 16 livng in the strreets of la n frm my experince all my tall friends
Always ask me why am I so big not like fat its kuz I'm stalky they say I have a grown body my bac is like way bigger then there's ..shorter guys always wen fights kuz tall is jst skinny and if ur buff ur skinny buff I'm stronger then all my friends they need some meat on them n I always win a fight we box in the alleys all the time n ppl that keep up wit me r ppl my height but taller ones I knock em 2 fast...so short n stalky wit a 4pac n hansumm is good for me..me being so fit no 1 notice that I'm short well I didn't think I'm short but I'm finding oout now wit all these ppl saying 5'4 is short ill still beat sum1s tall ass anyday..plus I got long reach so there never 2 tall 4 me
Anonymous
said on 6/Dec/10
just saw him in the ugly truth. where they said he is 5'9 (which he obviously isnt) id say 5'5 is about right, but why do they do that in movies...push peoples heights up or down by up to like 5 inches!!!!!!!!!!!
Scott Steiner
said on 1/Dec/10
No more than 5 ft!!
Dennis 185cm
said on 29/Oct/10
who said 5'7 ? , he is like 165 cm tall
Samantha
said on 2/Jun/09
I think he is gorgeous. Top 3 Hollywood Crushes for me. :)
cindy
said on 30/Apr/09
i like that hes a shorter man. i think its cute, even though i usually prefer taller men i think his height suits him well. and if he's 5'5 were the same height :)
Real
said on 8/Mar/09
JL, lol well no kidding you think it's so rare to 5'7 guys.. Basketball players are obviously statistically taller than average people..
And for the record, being short has nothing to do w/ literal athleticism.. if anything, taller guys can skate by w/out any real skills just b/c they are taller than their opposition. So shorter guys might not be as successful at certain sports, but that doesn't really bear on their athleticism [in a literal sense].
And why are the arts such a "last ditch effort?" It seems more fulfilling to me than spending my life repetitively throwing an orange ball through a metal ring.. but to each his own.
JL
said on 23/Feb/09
BW, I am only 6'5. I play basketball in Europe and perhaps I have lived a fairly sheltered life. I guess basketball players are statistically taller.
I think it must have more do with these actors growing up being too short and unathletic to play sports so instead they join their school's drama club. Most of these actors are very artsy people. Even the supposed athletic actors as seen by Matthew McConaughey throwing a football like a woman in Two for the Money or Cuba Gooding Jr. running unathletically in Jerry McGuire.
D
said on 18/Feb/09
this doesn't show shoes but connolly definitely looks shorter than piven.. i am surprised at how short he is!
Real
said on 17/Feb/09
JL, I've read that there are statistically just as many guys under 5'7 and over 6'2.. But hey, you are entitled to your opinion.
MD
said on 15/Feb/09
I'd always heard Kevin was 5'4".
BW
said on 15/Feb/09
my dear JL, I would like to know in which world you're living. I presume you are 7ft judging by what you say .And you probably only see average men of 6ft4.
5'10 is above average and some may say tallish. But a dwarf is something else. Besides, to answer your question about how small actors come to Hollywood: They may be smaller than you by several inches, but they're difinitely better actors than you.
Take a trip to reality pal and come down from Giant City.
Random Person
said on 30/Jan/09
My assumption: 5'4 + lifts = 5'5.
mId
said on 5/Jan/09
he looks 3 inches (half a head) taller than david faustino side by side in one episode of unhappily ever after.. and david has on some BIG shoes. in one scene he raises his foot and it looks like 2" heels :/ Kevin does look short.. makes me wonder if david is even shorter than 5'3 listed here. /greetings from sweden
christian
said on 27/Dec/08
An look in the pic hes not rite next 2 glenn- if he was hed b 2 bout his nose which is about 5"
christian
said on 27/Dec/08
Sum sites say he's 5'7 and here 5'5/ but there's no way on the notebook. The seen were rachel mcadams is leavin she gots him by a good 2 inches and she's only listed at 5'5 (which she's more like 5'4)// so he's like 5'3 tops
Brian
said on 4/Dec/08
I saw this kid on houston st one day. The kid is as tall as my mother and shes 5'4. He was so small it threw me off.
John
said on 7/Nov/08
Scroll down to No. 7, Story #2.
Click Here
Here's a quote: "The cast of "Entourage" was there. Jeremy Piven might be 5-foot-7. Turtle (Jerry Ferrara) isn't taller than 5-foot-6. The guy who plays E (Kevin Connolly) is a solid 5-foot-4."
leonari
said on 31/Oct/08
Oh my god. This guy has balls...incredible!! His frame, his imbs, hell even his head look like they belong to a short person. 5'5" or below. He is full of ****. Piven is 5'7". I believe that. Still in shock. I bt if you would have asked this guy what height he is 10 years ago he wouldn't dare to say anything above 5'5- 5'5.5".
I am a weak 5'8" like 172 cm and my upper body could be on a weak 5'10 person no problem. So never did anybody doubt when I said 5'9" from time to time.Conolly can't pull that off cause even 5'7" guys are mostly wider tha him and have longer limbs.
Lmeister
said on 31/Oct/08
5ft7 LOL so his agency adds 4 inches...
Truth
said on 31/Oct/08
i'm convinced he's 5-4.5 in shoes, 5-3 barefoot.
guy
said on 25/Oct/08
I wonder why this guy gets slammed for his height more often than someone like Jonathan Taylor Thomas, who is listed 5'3'' on some sites. Maybe it really is dependent on a man's attitude/style/whateveryoucallit.
RJ
said on 13/Oct/08
he is such a lyer. There is no way he is 5'7. Im exactly 5'7 barefoot and even though I've never seen him standing next to me in person, I'm obviously atleast 2 inches taller than him. Definately in the 5'5 range
bloogoo
said on 15/Sep/08
Playboy issue oct 2008 20q. PLAYBOY:No one on TV endures more short jokes than you. Just how tall are you? CONNOLLY:"For the record, five-foot-seven. Piven isn't much taller than I am." LOL there must be a two inch rule in hollywood because when i filled out my stats for an acting agency they added two inches to my height and said that I "looked" that height..... just food for thought.
Appaloosa
said on 15/Sep/08
Kevin Connolly says he is 5'7" in the newest Playboy...
leonari
said on 13/Sep/08
JL: You are joking , right?? Incredible. Really. Men of 5'5" are short but still pretty common. At least in the many countries I have visited.
JL
said on 13/Sep/08
Wow. Why are so many men in Hollywood massively short? I don't think I've ever met a man as short as 5 foot 5 in my life, outside of Asia.
Real
said on 2/Sep/08
If he was 5'5 based on the Glenn picture, should he be knocked down to 5'4.5?
Torvald
said on 31/Jul/08
From that picture (
Click Here
), Connolly looks to be the same height as Ferrara. Also, he has a really small frame (i.e. narrow shoulders, smallish head and face) that make him seem even smaller. Jerry Ferrara is the same height, but seems much bigger, because of his sturdier frame.
Aimie
said on 31/May/08
yeah I always though he was about 5'4'' at most.
glenn
said on 18/Jul/07
he looked smaller actually.another guy from the show looked taller from the pic shown.forget who.the asian guy maybe.
sam
said on 18/Jul/07
glenn, does kevin actually look this much shorter than you in person? if so, he's problably a little under 5'5
MD
said on 30/Jun/07
For reference, Adrian, Jerry, and Kevin:
Click Here
glenn
said on 30/Jun/07
6ft for adrian is very possible.maybe his posture made me think 5-11.
derek
said on 30/Jun/07
I saw a special on HBO where Grenier met his dad for the first time in like 15 yrs or something and he asked Adrian if he was 6 ft 2 and he said no im 6'....
OutBenchThis
said on 29/Jun/07
Well, Glenn towers the guy..given the photo's not the best for an estimate b/c of Glenn bein closer to the camera and his lean but there's more than 3 inches between K-Conn and Glenn
MD
said on 29/Jun/07
Does anyone have any photos comparing Connolly to Jerry Ferrara?
glenn
said on 29/Jun/07
adrian is 5-11.
Daniel Craig
said on 29/Jun/07
Yes, I also saw the 6' listing there. If I had to guess I'd still say 5'11" although 6' is not unbelievable.
Daniel Craig
said on 29/Jun/07
@Josh: Turtle's character is played by Jerry Ferrara. "Jeremy" Piven plays Ari Gold. That being said, I agree with this 5'5" listing since Adrian Grenier (Vincent Chase on Entourage) is 5'11" as I recall.
Lmeister
said on 29/Jun/07
the camera angle gives Glenn a lot of advantage. He is 5'5''...
Alexis
said on 18/Jun/07
He is only 5ft 5in and how tall is Adrian Griener because he looks like a gaint!
Jon Doe
said on 8/Jun/07
I find it funny how all these people mention their heights and they probably don't even know their own height in the first place.Lmao at the person who said "he's shorter than me and I'm @ 5'3" < lol you actually think this guy could be 5'2? no ****in way!And he's taller than turtle.
leonari
said on 25/May/07
5'5" is plain wrong. sorry Rob. Almost an inch too high I would say...
YEM
said on 4/May/07
I've been wondering, if Kevin is 5'5 and Rachel Mcadams is 5'4, then why in the movie The Notebook is Rachel taller than Kevin, even with Kevin wearing at least 1 and a half inch soles (not considering lifts) and Mcadams sporting pure and simple flat-footed sneakers. Either everyone is getting totally wrong readings on this whole entire site or Kevin is indeed an inch or inch and a half shorter than this listing of 5'5. Peace.
Josh
said on 30/Apr/07
No way he is taller then Jeremy (Turtle) on Entourage.
cluedin
said on 26/Apr/07
i just saw him arriving at the bryant park hotel. wow, he's teeny! maybe 5'4, I guess 5'5 is possible but wow he has a short build
curtis
said on 30/Nov/06
I remember him from the sitcom he was on with Nikki Cox. Every girl towered over him. I think he's 5'4" tops.
Jimmy Ho
said on 7/Sep/06
I saw him in Malibu a couple days ago and he was the same height as my girlfriend who is 5'3" and she was in flip flops.
Mac
said on 25/Jul/06
"he looks more like 5'7. You sure he's only 5'5?"
I'm usually not one to downgrade someones height, but c'mon.. a solid 5'5..
but in all honesty he makes 5'5 look good.
Mazer
said on 24/Jul/06
He was a little shorter than Seth Green in last nights episode. I think. Green is 5'4
trueheight
said on 14/Mar/06
he looks more like 5'7. You sure he's only 5'5?
kate
said on 1/Dec/05
I stood next to Kevin in a line at the supermarket once. He's shorter than me. I'm @ 5'3"
JP
said on 20/Sep/05
I just saw Kevin Connolly at a Yankee game. I guess he's a pretty big Yankee fan like myself. I agree that he is definitely not 5'5 1/2. I'm 6 feet and i towered over Connolly. My girlfriend is 5'5 and she was taller than Connolly. That 5'5 listing has to be changed Rob.
mjd
said on 5/Sep/05
Connoly has some serious footwear
http://www.acefilms.com/Entourage%202.jpg
In this pic..he sure looks tiny
link
link
link
I'm gonna maintain he's 5'5...1/2 inch shorter then what you have him.
Mr. R
said on 3/Sep/05
From other pics, and from watching the show, I wonder about 5-5 even. Jeremy Piven is NOTICEABLY taller, and he goes around 5-7 or 5-8. Rob, see if you can find a pic of him with Piven.
British Guy
said on 27/Aug/05
Rob,
I Have Been Studying Kevin Connolly's Height
I Believe He Is Not A Whisker Above 5ft 5in Please Downgrade...
leonari
said on 9/Jun/05
Yes he can!! This guy is 5'5" max! You really have to downgrade him. Check out this very interestin g pick ROB with Niki Hilton and the way he posizioned his feet in order to look a tad taller:
here
Not Only Kevin Dillon towers over him but also 5'8" Mark Wahlberg as seen in this pic:
here