Adrian Grenier's Height
5ft 10 ½ (179.1 cm)
American actor, best known for playing Vincent Chase in the TV series Entourage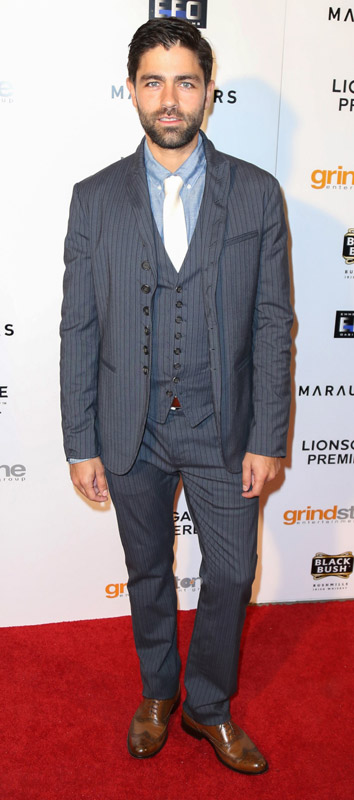 Photos by PR Photos
You May Be Interested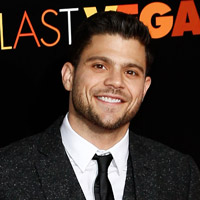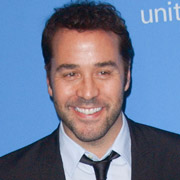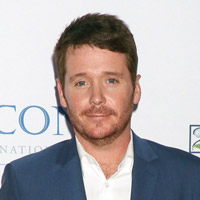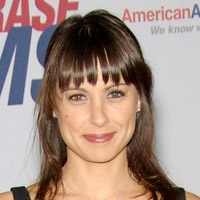 Add a Comment
143 comments
Average Guess (16 Votes)
5ft 10.2in (178.3cm)
Ian555
said on 9/Sep/20
Rob, do you reckon Grenier may be a strong 5' 10 1/2" or weaker? I feel like he could measure in the stronger territory if he stood up straight on the stadiometer.

Editor Rob
maybe a better chance at a strong 179 than weak one
TheBat
said on 5/Aug/20
Consistently looks 5'10.5" both on Entourage and in real life. Great actor too!
JERRY JOHNSON
said on 10/Jul/20
Was on Bing and today is Adrian's birthday, and made me wonder how tall he is. ROB, I find this website endlessly fascinating! THANK YOU!

Editor Rob
I am glad people are still visiting the site after all these years 🧐
Ian555
said on 1/Jan/20
Rob do you think Adrian Grenier could pass for 5' 10 3/4"? He seems to have a very chill way of standing and is very relaxed in his posture.

Editor Rob
He could measure near it
Dude Johanssen
said on 27/Jul/19
I saw a Honey Brothers show in Phoenix once. Stood right next to him. I'm 5'9" and I swear I had an inch on him.
Junior Hernandez 1990
said on 17/Jan/19
Kind of look as tall as Jason Bateman.
skiiipp
said on 25/Jun/18
Literally if you spend sometimes in Vegas you would run into this guy one day, been to Vegas every year ever since I was 21 and only one year I didn't run into him. 5'9 is generous for this guy, 5'11 if you count his massive hair and 6ft if you count both the hair and shoes.
Rampage(-_-_-)Clover
said on 10/Apr/16
I think he can look 5ft11 at times...
Dmeyer
said on 13/Feb/16
Rob I met the guy he had big hair and 1cm more shoes and looked 5'11,5 so minus the shoe and hair he was a weak 5'11 like 5'10,75 from wath I saw also in person looked very much taller than 5'8,5 Dillon , and now you say he could be 5'10 to me in person looked closer to 180cm than 178cm , he is aleast 179cm as listed making him look near 5'11 in person but not 5'10
Jakertini
said on 12/Dec/15
Hey rob is Adrian really 5'10" because he is 5'10.5"on this cite, Is 5'10.5" the top end range for his height. In my honest opinion he is 5'10"
Editor Rob: I think you can argue 5ft 10 for him, 10.5 is as much as I would argue really.
Pizzaman
said on 8/Sep/15
177-178 cm
SIX'3
said on 4/Sep/15
With 5'10'' Russell Wilson
Click Here
Doesn't look over 5'9
Rampage(-_-_-)Clover
said on 30/Jun/15
Watching Entourage, 179-180cm is what I'd peg him at.
MarcusTheSwede
said on 30/Jun/15
This listing is not right. He is five Eight nothing more seen him in LA several times and a girlfriend of mine who is model and is exactely 174cm and wearing boat shoes very thin sole was still taller Then him or in his favour about same height with the advantage to her because he had thicker sports shoes. Five Eight Five Nine at best. Nothing more.
Steve
said on 27/Jun/15
saw this guy in Vegas a few years ago, 2 feet away. I'm 5'9 on a good day. This guy was maybe my height, probably shorter. I was in arms length. Also this guy is TINY!
DougTug
said on 14/Jun/15
6'2 Thierry Henry at the right, you guys be the judge
Click Here
Lorne???
said on 26/May/15
179-180, as others have said. But he was at 2-3cm under Val Kilmer, who was in some type of sandler.
He generally looks close to 5'11 though(key word: close)
DougTug
said on 26/May/15
Shorter than Steph Mcmahon in heels so probably
Click Here
timo
said on 26/May/15
179-180cm I'm triple H is 188cm 6'2" and he is more than half a head taller easily, Stephane McMahon is 5'9" in heals and is at Lear 2 inches taller than Grenier.
cole
said on 8/Apr/15
He could be a strong 179, near 5'10.75, but not a solid 5'11 range.
bill
said on 6/Jan/15
Adrian Grenier is definitely 6 ft, he is scrunching down to 5'7 anne hathaway
Click Here
Rampage(-_-_-)Clover
said on 6/Jan/15
I can look near 5ft11
Dmeyer
said on 30/Nov/14
His hair adds 1in plus he had near 1cm more shoes so we were close 179cm is his night height
bodwaya
said on 13/Jul/14
rob u claimed adrian and matt r 5 foot 10 yet in this click he has at least 1 inch on matt i think adrian need 1 inch upgrade
Click Here
[Editor Rob: he's at 179cm, I still think that is fine for him, a bit taller than Damon]
JJLOUIS
said on 10/Jan/14
So strange, he's listed at 6' but i see that he's shorter.
FM
said on 8/Jan/14
5'10 1/2" sounds spot on for him. I think he hits 5'11" in footware. I'm kind of surprised so many people think he is under 5'10".
jed
said on 28/Nov/13
he posted his driving license on twitter. says 5'11 195lbs. Although there's no way he's 195lbs. 170 at a push.
Mikey in So Cal
said on 24/Sep/13
I see Adrian Grenier all the time in L.A., usually around Los Feliz. I don't care what the Internet says -- he's approx. 5'8"
Mandy
said on 29/Jul/13
He is not in anyway near 6 feet.
James
said on 11/May/13
hes not 6'
hes standing next to cristiano ronaldo who is 6'1 and is way shorter. its a little past half way down
Click Here
Tknucks
said on 30/Apr/13
No freaking way. I saw a Honey Brothers show in AZ a few years back. I'm only 5'9". I stood right next to him at the bar of "Martini Ranch" and I had what looked like 2 full inches on him. 5'8" is generous.
Dmeyer
said on 18/Apr/13
He fulled me for 5'11 in person
Geezy
said on 8/Feb/13
Whoever is saying he's shorter than 6 ft is blind or never stood anywhere near him. I was at a night club and took a picture with the guy. I'm 5'10 and was wearing boots (about 1 inch heel) and he had AT LEAST 2 inches on me (he was wearing sneakers that I assume gave him 0.5-1 in). He's 6ft solid unless he's stuffing his sneakers.
SolidSnake
said on 30/Jan/13
Thought this guy was 6ft. I guess entourage cast is short?
Balrog
said on 27/Jan/13
I thought he was a full 5'11''.
Dmeyer
said on 6/Jan/13
Not far from my height in person maybe 1 in
Brian
said on 9/Nov/12
He came to Uconn earlier this year and my friend got to take a picture with him. My friend is 5ft11 barefoot. Similar shows and Adrian had a solid inch on him when he straightened up to take the pic
John
said on 8/Oct/12
I walked by him multiple times on the floor in in Vegas and I was shocked to see how mini he was. I'm 5'11" and he looked like he couldn't have been more than an inch taller than my little brother (who claims to be 5'7"). I think 5'8" is generous.
Jed
said on 6/Sep/12
I genuinely think he's pushing 6' even, but his posture makes him look shorter. Next to Tom Brady he really didn't look more than 4-5" shorter at any time.
BigT
said on 30/Jul/12
179 cm seems correct, might even be 180-181 cm if he´d bother to stand straight.
luc
said on 31/Dec/11
i recently saw him in franklin village LA at raw green, I m 5'11 and he was taller. definitly he is 6 foot
Bradley
said on 3/Dec/11
Stood next to him in line at the airport. I am 184,5 cm and he was a bit shorter, I´d say by give or take 6 cm. I´d peg him at 179 cm barefoot, as Rob has him listed. Might hit 180 cm in the morning.
the carl
said on 2/Dec/11
grenier looks tall compared to his castmates on entourage. who are all short. i'd say 5-10+ is right on.
Dmeyer
said on 27/Nov/11
In person looked more 5'11
Enrique
said on 20/Sep/11
He´s the tallest on Entourage. Jeremy Piven is a big liar, he is just shy off 5´7, same goes for Drama, about 5´7 - 5´8. Adrian Grenier has about 2-3 inches on both of them as far as I can see on the show, seems a legit 5´10 + guy with a bad posture and flat shoes. If he were to state his height, it would probably be 100% accurate, because he seems to just not give a f*ck, as opposed to most male hollywod actors who add 1-4 inches.
Dustin
said on 5/Sep/11
WAY off. I met Drama (at the Arby's in Baker on the way to Vegas lol!) He was LITTLE. Easily 4 inches shorter than me and prob 150 lbs. I'm 6 ft even. Drama's the tallest one ON the show.
Evan
said on 22/Aug/11
Next to Adrian Peterson whos 6'1'', hes a little shorter. Id say atleast 5'11', another reason to love entourage as a 5'8'' guy myself, so many short characters.
Tom
said on 11/Aug/11
5´10 barefoot, the converses he wears, are obviously not ordinary converses.
Tyler
said on 4/Aug/11
He looks 6'0" next to William Fichtner. Looked equal height, maybe taller. Definite 6 footer.
Mr. R
said on 3/Aug/11
I was watching Entourage the other night and this must be the shortest cast on tv. Scott Caan, the guy who plays E, Turtle, Jeremy Piven and others make Adrian look huge, but he's not. He is average, just like Rob has him. He may even be closer to 5-10. Even Jeremy Piven looks much taller next to the rest of the cast, and he is no more than 5-8.
Cb325
said on 2/Aug/11
Saw him in person in NY at my local cafe and he seemed to be 6'. I'm 5'9 and he was at least 2 or 3 inches taller than me. More like 3.
hfhdf
said on 26/Jul/11
5'10.5 ?? he looks like 6'0
Seymour
said on 4/Jul/11
There's a picture where he looks just as tall as 5 - 11 Reggie Bush.
Torsten6ft0.5in
said on 4/Jul/11
dmeyer, you must be the biggest troll on the internet... Adrian Grenier is in the 5´10" range, but I think 5´11" is too much.
Casey
said on 10/Jun/11
He might appear this height at times, but he is in fact shorter than 5´10.5". But not shorter than 5´10". 177-178 cm range.
dmeyer
said on 10/Jun/11
5 ft 10.5 in with the right built can looks tall with the wrog one can look average
Dmeyer
said on 9/Jun/11
Hé could be this height but gave me a 5 ft 11 plus impression hé did look near 3 in over Fillon thé day i met him hé CAN pull off 6 ft in Somers pics
dmeyer
said on 7/Jun/11
give him 1 more cm he looks tall in pics and in person
dmeyer
said on 7/Jun/11
rob please change the listing , in person looked 5 ft 11 or more , in 100 pics he looks 2 in over 5 ft 9 dillon who has 1 in more footwear this guy wears converse alot and still look 5 ft 11 plus in pics he might actualy be nearer 6 ft so nothing less than 5 ft 11 please rob 5 ft 10.5 is too small for this guy or piven is 5 ft 6.75 and dillon 5ft 7.75 wish isnt the case , this guy needs an upgrate can even look 6 ft in some pics
dmeyer
said on 7/Jun/11
today i saw a 5 ft 11 men maybe 11.5 but likeli 5 ft 11 since i had converse and he had 1cm more footwear and we were similar when he was 15 feet away he seemed 6 ft 2 , i was never very close on a perfect floor with adrien , but to me he looked more strong 5 ft 11
Dmeyer
said on 7/Jun/11
Answer Rob
[Editor Rob: when I see this guy beside nfl players I'm not as convinced now he is a big 5ft 11 guy, he even looks 3 inches shorter than Ronaldo who is claimed to be nearly 6ft 1.5]
dmeyer
said on 6/Jun/11
rob look at pics were dillon looks close ib height with grenier is when grenier has 1 cm traners and dillon 1.7 biker boots or when dillon has nike shox and adrien has converse an steel taller
dmeyer
said on 6/Jun/11
this guy wears converse at times and still towers the cast i met the guy i doubt he is any less than 180cm but the floor wasnt perfect at times he was taller at time i was he had 0.5 in more shoes and big hair i dont see this guy under 5 ft 11 rob he looked more 5 ft 11 in person
dmeyer
said on 6/Jun/11
rob this guy looked 5 ft 11.5 5 ft 11.75 in person but i had 0.75 in sneakers while he had 1.2 also he has big hair wish might have folled me but he sure didnt look under 5 ft 11 i met this guy also i have seen him standing near the cast and he was near 3 in over 5 ft 8.5 9 dillon 179cm is to low
laura
said on 6/Jun/11
watch drive me crazy its an awesome movie ive watched it thousands of times now lolz i no this has nothning to do wiv hieght but still hes a babe
Sully
said on 2/Jun/11
Honestly guys, watching Entourage is a bad way to judge this guy's true height. They use plenty of camera angles to manipulate character heights. Piven is like 5'7 in shoes, but isnt that far off from the Chase brothers. Heck, he even makes short jokes.
Tori
said on 23/May/11
This listing is still to generous, 5´9.75" or 5´10".
Gorgeous
said on 10/May/11
Another 176-177cm guy, just like Brad Pitt.
Djimi184
said on 30/Apr/11
Doesn´t look more than 176-177 cm in Entourage...
jtm
said on 28/Apr/11
most sites have him at 6'0 and he was once listed at 6'2 by that 4 letter site but i do agree that he is 5'10.
Champ183
said on 27/Apr/11
Why don´t you just downgrade him to a flat 5´10"? Every other web site that has his height says 5´10". Although I think he looks more 5´9.75" personally...
Burton
said on 26/Apr/11
Nice to see him downgraded! Though i´d like to see him downgraded to a flat 5´10" ;) (177cm)
Tommy179
said on 25/Apr/11
Why do you even bother saying he's anywhere near 6 foot? Kevin Dillon is 174-175cm, and Grenier has 2-3 cm on him on a good day, and i've watched EVERY SINGLE episode of Entourage. He's 177-178 cm, classic 5'10" guy, like myself :)
Krystle
said on 11/Apr/11
Well, to me, doesnt matter. Either way he is the most gorgeous man! Definitely a treat to my eyes since Drive me crazy.
Anonymous
said on 22/Jan/11
Okay guys I had a conversation with him at the Melbourne International film Festival in Australia and he's short! I'm 5'10 and I was looking down as I spoke to him so 5'9 would be the absolute maximum height.
Shawn
said on 15/Jan/11
No way, Rob. In the Devil Wears Prada there's a scene where he's in the kitchen with Anne Hathaway (5'7") and he's maz 3 inches taller than her, more like 2 inches. He also doesn't have long legs or torso and though he's skinny he lacks the apperance of a tall guy (5'11 is fairly tall and even 5'10" would appear average) but he looks like a small framed 5'9 guy. I reckon 5'9" maybe 5'10"
Clay
said on 27/Dec/10
Anonymous says on 27/Jul/10
Adrian Peterson is listed at 6'1"...NFL always pads height and weight..
No they dont. NFL is very accurate with their height and weight listings.
Adrian Peterson is more than 6'1 by the way, 6'1.5''.
gerard
said on 11/Dec/10
i saw this picture of him with Ian Somerhalder, and Ian is 5'9".5. ian was slightly taller than Adrian. he is definitely not 5'10" or even near 5'11".
5'9" or 5'9".5 would be just about right. just so you guys know, many celebrities tend to lie about their height.
Patrick
said on 24/Nov/10
Passed by him recently in New York, expected him to be about 6'3" (after watching Entourage) but I was surprised - he looked about 5'10.5". Slightly taller than my wife who is 5'10".
Kay
said on 15/Nov/10
I saw him at Pianos and he was maybe 5' 8"
Clay
said on 7/Jul/09
del veck, it's impossible to fully determine someones height just because they walk by you, you have to stand next to them and look at your reflections.
Clay
said on 27/Jun/09
Hugh, are you serious ? The guy himself claims to be a weak 6. He is in no way 6'2.
dmeyer
said on 19/Jun/09
seemed a weak 6 ft in person but had huge hair and 1 cm more shoes than me so that could have foold a good 1 in from the truth so 5 ft 11
Da Man
said on 19/Jun/09
6'2" for Grenier?! Truly a funny claim...
OliTheMan
said on 17/Jun/09
i always thought he was 6 foot buts hes skinny so that must help him PLUS, i just watched another episode of Entourage and he lifts his leg up to show one hell of a shoe, with a 1.5 inch heel AT LEAST
5 '7 dude
said on 16/Jun/09
He claimed 6'2" before..I think the Entourage publicity people told him to, to help out lil E...By the way, Turtle isnt much taller than Eric - but he doesnt get flack for his height
John
said on 6/May/09
He is 6 feet tall to the poster that said im 5'10 thats an ignorant comment I stood right next him!!!
Leung
said on 18/Mar/09
Jack,
You have a very relaxed interpretation of what constitutes as 6
Jack
said on 10/Mar/09
Leung..
Not really.
I'm not looking at Adrien's hair, I am comparing the nose, eyes and shoulders.
Adrien is taller than 5'11.5 Joey, thus making him 6' or AT LEAST, the same as Joey if you want to talk about footwear which we can not see.
Lozzer
said on 7/Mar/09
A photo next to 6'1" Cristiano Ronaldo honestly suggested to me that he looks around 5'8"-5'10"
jay
said on 5/Mar/09
I saw him and his band play around last thanksgiving...and he is definitely NOT as tall as he appears to be on entourage. He was surprisingly just a normal height, id say 5'10.25,, which means turtle and E must literally be 5'3
Jack
said on 3/Mar/09
According to this site, Joey Fatone is 5'11.5
In this YouTube video, Joey is interviewing Adrien G. and Adrien is about half an inch taller... which would make him 6 feet would it not?
Click Here
Jenn
said on 27/Feb/09
I saw him out last night, he walked right past me, and he seemed small to me. I was guessing 5'9" or so, but maybe I was wrong.
NO B.S
said on 13/Feb/09
yeah John I met him too at the Grove and I stand exactly 6 feet too. the difference is I don't exxagerate my height like most people(you) and I know my exact height. Adrien Grenier is not 6 feet and not 5'11. He is actually about 5'10 with regular adidas sneakers on. so John you're 5'10.
John
said on 11/Jan/09
I met Him in L.A. in July he is 6 feet I took a picture with him we were the same height.
king kong bundy
said on 1/Jan/09
closer to 5-11 than 5-10. around 5-10.75
Bo
said on 1/Dec/08
Yea 5'10"-5'11" sounds right. He is listed everywhere else at 6'+ which is no way true.
JJ
said on 26/Nov/08
His hair seems to give him an inch or two extra.
del veck
said on 17/Nov/08
lol i saw him last sat. afternoon. with my sneakers i am 6ft and a half. he walked right by me. he is got to be tops 5 10. he is no way 6ft tall. he walked right by me!
jonny
said on 27/Oct/08
i agree 100% with Sergio Adrian Grenier is a solid 5 foot 10
Sergio
said on 15/Oct/08
When we see Cristiano Ronaldo for the most part we see him wearing cleats, because after all he is a professional soccer player. when standing next to other soccer players on the field who are listed as 6'1 to 6'2 he's standing just as tall. so I'm not buying that shoe lift theory. Piven, connolly and dillon are short and even their heights are probably inflated by an inch or two. Conolly is 5'7 probably with an inflated height and as someone said adrian only stands 3 inched taller with shoes off. he's 5'10 people. as far as the model theory someone stated, camera angles my friend. camera angles
Hugh
said on 11/Oct/08
I wouldn't rule out 6ft. Yeah, Piven, Connolly and all those guys are short but he still towers over them. 182-183cm seems about right.
eddie
said on 6/Oct/08
not sure about 5-11... episodes where he takes his shoes off he is 3 inches taller than Eric (Connolly)
Jacky
said on 30/Sep/08
there is no way grenier is a short guy.
5'10 is a joke
doesnt anyone watch entourage? do you know how many models with heels are on that show and he is never dwarfed by them? i've seen so many models on this site who are listed at like 5'9 and 5'10 with heels on and they still dont reach grenier's eye line and he doesnt even wear big heeled shoes.
grenier is probably taller than 180cm, maybe 181 or 182
Height Wise
said on 25/Sep/08
Adrian's height is 5'11"-6" and not shorter than that. Adrian tends to wear converse with 1ins lift. Ronaldo wears boot with lifts sometimes and he probably have one on in that photo standing next to Adrian. Kevin Dillion wears boot and shoes with 2-3ins heel and probably wears inner lifts too because he tends to walk weired. I have noted this on numerous occassions both on entourage and in photos. Kevin Dillion's true height probably is 5'7" - 5'8" without lifts.
OutBenchThis
said on 23/Sep/08
6'1.5" (187cm) Ronaldo (big time much
Pete the wise
said on 29/Aug/08
exactly. soccer player cristiano ronaldo is 6'1". and in that photo both have about the same posture and ronaldo is easily standing 3 inches above him. Adrian is not 6, not 5'11", he's more like 5'10" or just under. And for those who make referance to what he says in his documentary, newsflash people lie about their height all the time. He definitley doesn't stand over 5'10 period. and to the people who say " well I met him and I'm 5'11" and he was as tall as me", well, you're probably inflating you're height as well like everyone which is why you think he's 5'11. He's not.
Tachn
said on 10/Aug/08
And ronaldo is 183cm = 6'1 then wtf, Adrien is like 3 inches shorter....
Anonymous
said on 11/Jul/08
Met him in NYC, seemed reserved but very nice. I'm 5'11. We were dead even in height. He's 5'11, hands down, and I can't say enough about what a classy guy he was.
Anonymous
said on 12/Jun/08
He doesn't look much taller than Piven when both are in shoes, but I suspect this is due to Piven's penchant for lifts. There is a scene when they are at at the playboy mansion and in barefeet and he's got like 3 inches on Piven, so 5'11 seems right on.
robbie
said on 3/Jun/08
was he a legitmate 5,11 or did his skinny frame make it look like that
nate
said on 25/Apr/08
french guy, you're probably right. i havent seen the ep with gary busey enough. 5'11 must be pretty tall then.
OneLove72
said on 28/Mar/08
Adrian Grenier is dating Isabel Lucas from Aussie soap Home and Away. She is 5'7.5 and with heels, he does look around 5'11.
derek
said on 26/Mar/08
he looks more like 5'11. bc when kevin dillon (johnny drama on entourage) stands up right next to adrian (vincent chase), there is probably about 2 inches between them. kevin dillon looks too tall to be 5'9, but then again, everyone on entourage is short. because kevin connelly looks more like 5'7 than 5'5. and i heard jeremy piven is really only 5'8.
French guy
said on 1/Mar/08
He can't be 6 feet. He's 1 to 2 inches shorter than G. Busey in Entourage. Busey is 6feet, isn't he?
nate
said on 7/Feb/08
5-11? come on hes a 6 footer.
glenn
said on 15/Jan/08
im confused rob.im almost cetain i scanned this to you a year ago.
Merchant
said on 13/Jan/08
Adrian made a documentary "Shot in the Dark" and in it he states that he is 6'0
alex g
said on 21/Dec/07
keep in mind everyone on this show is short as hell lol
myspace celebrity
said on 20/Oct/07
5'11 to 6'0 feet tall would be alright; i think he's 6 feet tall because when piven is next to him he looks kinda tall
dmeyer
said on 14/Oct/07
he was very simmiler height with me the floor wasnt good sometimes looked a hair taller and sometimes a hair shorter i had 0.75 in heels he had 1.25 he did have huge hair that fooled me so 5'10.75 to 5'11.75 for that guy
spoonman
said on 13/Oct/07
Met him in NY in Feb, he's around 5'11"-6' .. met James Iha at the same time and he was a few inches taller than james (jame is 5'9"). I was standing eye to eye with Adrian and I'm a shade under 6'. His hair his huge - take that into consideration.
AshnarLynx
said on 6/Oct/07
I've just seen some photos of him with Anne Hathaway. She's 5'8 and wearing high heels and he looks maybe an inch taller. That means he might be 5'11, but doesn't look 6' to me. On Entourage he doesn't look much taller than Kevin Dillon.
Leung
said on 1/Oct/07
I always get the impression he is 5'11" on Entourage.
But he did look 6' on Rove talkshow Sunday night. Grenier was wearing flat low cut Converse sneakers.
Rove was asking questions about the show and how it was originally inspired by Mark Walhberg, and he asked "Marky Mark's a really big guy right?"
Grenier paused for a couple of seconds before answering "yeah".
Anonymous
said on 28/Aug/07
get over it peeps grenier is about 6ft , he was wearing converse trainers in the last ep and looked 2 inches shorter than that billy walsh guy played by that guy whos 6'2
dmeyer
said on 12/Aug/07
the pavement wasnt good when i met him sometimes looked a bit talleer than me sometimes a bit shorter so anywere from 5'10.5 to 5'11.5 5'11 seems right he has big hair maybe it fooled me
Rubes
said on 7/Aug/07
I say him @ Red Room in Miami over New Years...I am about 5'10 and was wearing shoes that probably made me 6ft...I had at least 3inches on him...the other guys on Entourage must be really short, because most of them make him look tall...
dmeyer
said on 6/Aug/07
he gave me impression of 6 ft but he had huge haie so 5'11
Anony
said on 5/Aug/07
I don't doubt the 5'11" or 6'0" but the 178 lbs I saw somewhere is crazy. Allen Iverson is 5'11" and 165-170 and he has more arms than Adrian
Daniel Craig
said on 30/Jun/07
In recent pics he looks like a solid 6'er Did you get snapped with him at the party Glenn?
TheJerk
said on 14/Jun/07
Hes taller than I thought originally. 5-11 could be dead right.
dmeyer
said on 5/Jun/07
people magazine sayng he claim 6 ft but is max 5'9but i dont agree he looked close to 6 even but he had big hair and 1 cm more shoes that were high cut but he was wearing shorts lifts arent impossible buthis shoes were untight and his ankels looked in place we were on unstable floor sometimes i was 0.5 in taller sometimes he was 0.5 taller but mostly did seem a legit 5'11 at least 5'10.5 max 5'11.5 he was taller than a girl that was barely shorter than me so i doubt he is shorter than me we might the same he had 1.3 in heels and i had 0.8 in heels that might have fooled me he twerd over dillon by tree inches but i cant judge someone height when we arent on stable floor sometimes i am about the saME HEIGHT AS 6'2 GUY I have floor advantage on war of the world i could swear cruise was 5'10 strong he had lifts and floor advantage but this guy is clearly just about 5'11 0.5 in under or over
dmeyer
said on 26/Feb/07
rob you were right he is 5'11 no less i agree with vincent 5'11.5 is possiblre for him
dmeyer
said on 26/Feb/07
i worked with him all day long we were almost on the same floor he does look easy 5'11 sometimes looked 0.5 in smaller than me and sometimes 0.5 taller he had 1 cm advantage footwear plus wavy hair so gave me the impression of 6 ft he was wearing shorts with high cut hiking boots lifts arnt impossible but his ankels looked normal nut 0.5 to 0.75 is easy to hide in 5 inches boots but lets say he didnt have lifts he looked easy 5'11 sometimes looked more but he had floor advantage so 5'11 no less 1 cm shoes advantage plus plus 0.5 wavy hair looked close to 6 ft so 5'11 but no less but both me and him had about 3 inches taller than kevin dilon dilon is closer to 174 cm adrien was towering over him
magda
said on 20/Oct/06
uhhm on "the devil wears prada", he is standing next too Anne Hathaway in really high heels and he's still taller. how could that be if he's 180 and she's at least 170 ?
xian
said on 22/Sep/06
i spent an entire weekend with him and then saw him a couple times after. He is 5'11"
Pierre
said on 21/Jun/06
Grenier is just under 6. 5'11'' works. I too saw him one day in Cali.
Michael
said on 7/Jun/06
I met him in Beverly Hills last week when I was there for a job interview. He looked to be one or two inches taller than I am (5'10" in bare feet). He seems to be a shade under 6 feet. The 5'11" estimate seems about right, maybe half an inch too low.
Vincent
said on 24/Mar/06
i saw him filming, "the devil wears prada." it filmed in my neighborhood last summer and i saw this dude every single day for two weeks, he's 5 foot ten to six feet. i didn't get close enough to tell. but he's above average, slightly.
Ann
said on 29/Jan/06
In recent Sundance photos he's as tall as Matt Dillon, so he must be at least 6'.
Anonymous
said on 27/Jun/05
yeah but there are scenes where he is only an inch taller than kevin dillon or "Drama" supposedly kevin dillon is really only 5 foot 9
sean hart
said on 26/Jun/05
Just saw him at a party. He's 5-11ish. Pretty sure of it.
Anonymous
said on 18/Jun/05
This guy seems to tower above everyone else in Entourage, even Gary Busey. He looks more like 6' 1" to me.