Kevin McHale's Height
5ft 6 ½ (168.9 cm)
American actor, best known for playing Artie on TV show Glee. In OK Magazine (6/8/10) he claimed
"and I'm like 5'7""
and on twitter
"I'm 5'7"
. In this photo I was wearing
Onitsuka Tigers
and kevin's sneakers were a pretty similar thickness.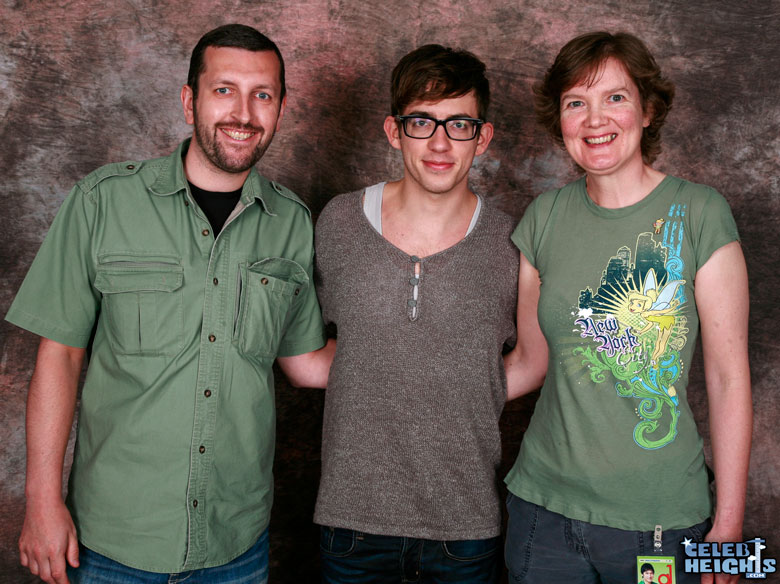 5ft 8 Rob, Kevin, 5ft 8 Jenny @ 2011's Starfury Glee Event
You May Be Interested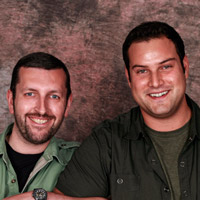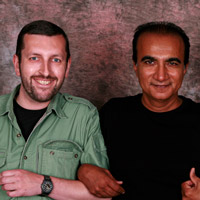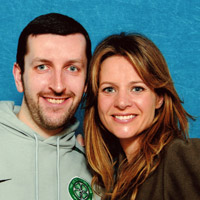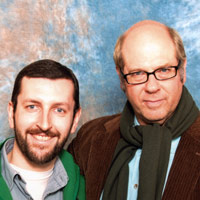 Add a Comment
25 comments
Average Guess (12 Votes)
5ft 6.6in (169.2cm)
sikeee
said on 3/Feb/21
Rob what do you think his height after 5 hours?
A)169
B)169.5
c)170.2

Editor Rob
B zone is a possibility.
Robert white
said on 29/Jan/21
Rob iam 169.4 before bed will I look similar to him?

Editor Rob
would probably look quite similar in photos
Tunman
said on 23/Jan/21
I see 1.5" difference so possibly 5'6 5/8"?
Leesheff85
said on 17/Dec/20
How tall would his boyfriend austin p McKenzie be rob? Hes in the film unhinged I think 5ft 8 to 9 is about right

Editor Rob
with Kevin, he can look near 5ft 9 I'd have guessed.
Nik Ashton
said on 5/Jul/20
I can't see him being close to 5'7"!
JohnMoore-162cm
said on 1/Jul/20
He looks 168.5cm with Rob
Nik
said on 8/May/20
He looks a fair bit shorter than tall Jenny!
Nik
said on 17/Feb/19
5'6.5" at most!
Peter 180cm
said on 2/Jan/19
Can definitely pass for 170cm as well.Anywhere in 169-170 range is possible.
Canson
said on 18/Mar/18
@Thunderfin: lol
Thunderfin
said on 16/Mar/18
Isn't Kevin 6'10''? Guess all the years on the court made him lose quite a few inches.
Bobby
said on 12/Jan/18
This guy is similar to Carlos Valdez, he claimed 5'7 in a recent episode of The Flash in front of the Council of Wells. Plus, it's not like the guy never measures 5'7 during the day.
Jack The Smackhead
said on 20/Dec/17
Probably just rounding up. He's being honest enough.
dsds
said on 9/Sep/17
rob I think he is 5'7. where does his head start?
Editor Rob: he's got at least half inch of hair.
World Citizen
said on 29/May/17
Looks about right.
maybe smaller?
said on 19/Apr/15
he looks almost 5'7"
averagegiant
said on 28/Aug/13
hm, he's shrunk since his days with the celtics. I guess some people get shorter as they get younger.
The Dutch Guy
said on 10/Jun/12
I like to see rob's face when he takes a picture with someone that is not taller than him. :)
linke
said on 10/Jun/12
5'6ish for sure
josh b
said on 8/Jun/12
I was thinking 5'5.5 before the picture came up, nowhere near 5'7 though. Still think 5'6 is closer.
Dave
said on 15/Oct/11
I can never be sure of the glee cast heights, in the season 2 xmas episode during the scene in which he is attached to the rewalk machine he appears to be identical in height to morris (who is apparently 5'8) plus he is leaning forward slightly. Could be lifts on his shoes but difficult to say.
hal
said on 12/Aug/11
no way..i reckon about 5'4, he's like 3 inches shorter than chris colfer, and same height as diana agron and this was back in 2009...
Moyra
said on 6/Jun/11
Chris was 5'6 when Glee started, but since then he gained 4 inches, means he's now 5'10, so Kevin's 5'6 are likely.
[Editor Rob: I'm starting to wonder about that chris claim, he looked in one episode season 2 near 4 inches shorter than jane lynch.]
what
said on 31/May/11
Click Here
At 3:10 he says he's 5'7 and a half. This should be prove enough for you.
Matthew
said on 26/May/11
bill says on 1/Jun/10
he look 5 ft 5 at best
Agreed. On Conan, Chris Colfer stated that he was 5'6" - 5'7" when Glee started; this, coincidentally, was around the same time that the photo posted by OilTheMan was taken. Even if Colfer is 5'7" (which is highly unlikely; if he was a full 5'7", he wouldn't have claimed 5'6" - 5'7"), McHale is, at most, 5'5.5". I'd put him at 5'4.75" - 5'5.25".