Stephen Tobolowsky's Height
6ft 2 (188 cm)
American Actor best known for roles in films like GroundHog Day and Memento. He said his height as being
"Six Three, Four"
at a Massive Events convention in 2008 when describing how Bill Murray was close to his own height.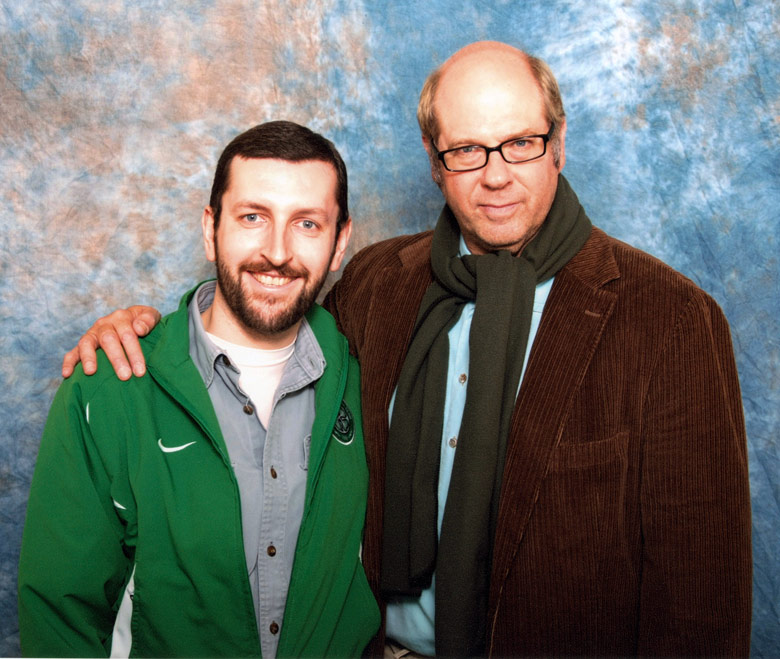 5ft 8 Rob and Stephen
You May Be Interested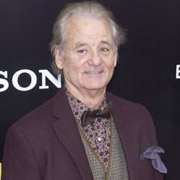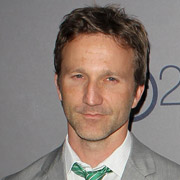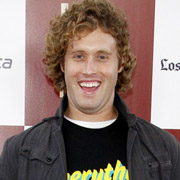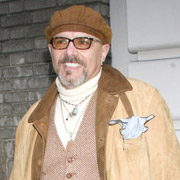 Add a Comment
61 comments
Average Guess (14 Votes)
Peak: 6ft 1.95in (187.8cm)
Current: 6ft 1.5in (186.7cm)
Rampage(-_-_-)Clover
said on 3/Sep/20
Christian, today he can look that
Christian 6'5 3/8"
said on 24/May/20
Looks around 6'1.5" in the pic with Rob.
Rampage(-_-_-)Clover
said on 20/May/20
Easily pulls off 6ft3 beside Quaid
Click Here
Yeah Rob, I think a bit over this peak.
Time Lord
said on 19/Apr/20
He was an inch taller than Bill Murray in Groundhog Day
Tall Sam
said on 15/Jan/20
Standing straight against an upright Michael Richards in an early Seinfeld episode, Stephen looked pretty close to the same height as Richards.
Rampage(-_-_-)Clover
said on 17/Apr/19
If he was 6ft2½ which I think looks believable in Groundhog Day, then I reckon 6ft4 in certain shoes is possible for him. I've heard worse claims come out of the mouthes of 6ft2 guys…
joshjeffords
said on 28/Jan/19
Very tall weird guy he looked over 6 2 in sneakers kingsly being the only shorty in it.
He looked over 6 2 in groundhog too possible weak 6 3 peak or just wears suspect footwear.
I'm going with 6 2 .5 he didnt shrink much.
Junior Hernandez 1990
said on 24/Dec/18
He was never 6'3-6'4 during peak. In GroundHog Day i would give him a boost of 6'2 1/4 and maybe still 6'2 now if he was lucky.
Michael, 5'10" 178 cm
said on 3/Dec/18
He was about an inch taller than Bill Murray in Groundhog Day, so this is probably a correct listing. He also looked tall in Memento. Definitely at least 6'2".
Rampage(-_-_-)Clover
said on 21/May/18
Rob, maybe a peak and current height is on the horizon?
I think he most likely was a bit over the 6ft2 mark (w/h his claimed height in shoes) and today just a bit shy of it. Still looked 188cm in Californication just a few years ago and on Deadwood a bit taller than 186-187cm Powers Boothe. I don't think he'd measure as low as 6ft1 flat even though he may barely look it to some
Peak: 188.6cm
Today: 187.3cm
MSJC
said on 22/Feb/18
Clearly taller than Murray in GD, so 6'2, at the very least, is believable. Probably a fraction under nowadays.
berta
said on 22/Feb/18
188-189 peak and barely 187 today maybe. looks shorter than i expected in the photo. maybe bad posture?

Editor Rob
Yeah he has another inch in him for sure, although his claim that day was a bit of an exaggeration saying 6ft 3-4!

6ft 2.25 peak may well be possible.
CDS
said on 2/Feb/18
In case it hasn't been mentioned, in the 1992 film, "Sneakers" they describe his character's height as 6'1", which I thought strange since he did look taller than that. However, in the 1993 film "Groundhog Day", he and Bill Murray did look very close to the same height?
Some Guy
said on 25/Jan/18
He was an inch taller than Murray in Groundhog Day so this listing seems OK. He just doesn't look full 6'2 in this picture.
Rampage(-_-_-)Clover
said on 25/Nov/17
I think he's still close 6ft2
Rampage(-_-_-)Clover
said on 10/May/17
189cm range 20 years ago
Ly
said on 9/May/17
Still close to 6ft 2 on silicon valley
Rampage(-_-_-)Clover
said on 7/May/17
Wasn't much shorter than Seagal.
marko
said on 4/Feb/17
Definitively taller than Murray. An inch and half shorter than Chase and Seagal
Rampage(-_-_-)Clover
said on 13/May/16
Definitely Tobolowsky looked at least 1in taller and Murray could have been a fraction over 6ft1. His 6ft3-4 claim could have been reachable in footwear.
Rampage(-_-_-)Clover
said on 11/May/16
How likely is 189cm peak?
Editor Rob: there was a scene in groundhog day, where he and murray are inside...I think actually he could look more than an inch taller than bill there!
So it's not impossible 6ft 2.5 range
Rampage(-_-_-)Clover
said on 10/May/16
Today: 6ft1-6ft2
Peak: 6ft2-6ft3
Rampage(-_-_-)Clover
said on 30/Jan/16
He can still look this in Californication when he stands next to Duchovny (whose really a benchmark 6ft).
slothee
said on 18/Jun/15
6'1" now, 6'2" peak
Judd
said on 7/May/15
he does look in the 6'0.5" range in the picture above, but maybe with a good posture he would be a little taller...
IMO: 6'1" today and 6'2" peak
Andrea
said on 6/May/15
He doesn't look under 183 in the picture with Rob... With the 177 guy (who isn't standing at his tallest) he looks between 6'1 and 6'2, as i said. Rob, why not giving him 6'1.5?
184.3cm (Night)
said on 6/May/15
Was in The Glimmer Man with Seagal as well, wonder what height he thought Seagal was.
Andrea
said on 5/May/15
Well, if he lost an inch, i can believe he'd measure near 6'1.5 but 6'2 really seems too much! Unless he already lost half an inch!
Andrea
said on 5/May/15
Lol, this guy really claims 6'3-6'4? He looks more 183-184 with you, Rob. He's gotta have very bad posture here... How much do you think he was losing when the photo was taken?
[Editor Rob: I'm sure he lost an inch more than me. I never saw Jenny's or my niece photo taken at this event but he stood worse with Jenny, I think somewhere in 6ft 1-2 range is what he could look but 6ft 3-4 is a bit of an exaggeration!]
Rampage(-_-_-)Clover
said on 13/Oct/14
I actually thought he could look 2in taller than strong 6ft Duchovny in Californiactaion
Hypado
said on 11/Oct/14
Looks 188cm in Californication
Anon
said on 22/Mar/13
Looks really tall in Heroes season 2.
s
said on 2/Mar/13
he looked about an inch shorter than michael richards in seinfeld, so 6'2'' is cool
Rampage(-_-_-)Clover
said on 7/Oct/12
Yeah I think 186-187cm range today. But at peak was minimum 6ft2. The 6ft3-6ft4 claim is in shoes. In Groundhog Day he was maybe 0.5in taller than Murray. Today I'd say they're the same height
LAN Jiao
said on 19/Sep/11
in garfield he look 6ft3ish alot. no idea how come he apear 5ft11.5-6ft0.25 here pics. lol think he did't stand still, maybe 6ft1.5 straight up. sure he is not solid 6ft2 in reality.
5'8.76784
said on 4/Aug/11
He did look near 6'4 Chevy Chase in "Hero". I can buy 6'3 at peak.
Rampage(-_-_-)Clover
said on 2/Jun/11
Rob, maybe 189cm peak and 187cm now?
[Editor Rob: possibly, I think losing height is probably realistic for him, especially since he had damaged his neck not too long before I met him]
Rampage(-_-_-)Clover
said on 24/Apr/11
188/189cm peak
187cm today
Rampage(-_-_-)Clover
said on 20/Mar/11
6ft2.25(189cm) at his peak....definitely had an inch on 186cm Bill Murray in Groundhog Day
Nowadays he's probably only 1cm taller at 6ft1.5(187cm)
thebad7
said on 6/Mar/11
Hard to believe this guy grew up in Dallas, Texas--Stevie Ray Vaughan was a classmate of his. Anyway, I think this guy was close to 6'2"--in recent work, he had a recurring role in HBO's DEADWOOD, and he looked a bit taller than Powers Boothe and Gerald McRaney, both of whom are at least 6'1" tall.
As a young man, I think Tobolowsky was 6'2", and I think, today, he's still the same--or close to that mark. For any SRV fans out there: there are pictures of Tobo with his famous blues gunslinger classmate during rehearsals for a 1971 LP released by high school students in the Dallas area titled A NEW HI. I've seen them in SRV biographies.
tb7
Rampage(-_-_-)Clover
said on 4/Dec/10
6"2.25 peak
6"1.5 now
Rampage(-_-_-)Clover
said on 26/Nov/10
I'll settle on 187-188cm, Rob?
[Editor Rob: at his peak 6ft 2, now there is a chance he has lost some height, but still maybe breaking his neck effected his posture a bit more]
rob89
said on 24/Nov/10
Looks more like 6'.5 - 6'1 here to be honest IMO, nowhere near a legit 6'2.
Rampage(-_-_)Clover
said on 19/Nov/10
Either a weak 6"2 or a strong 6"2?
s3b
said on 15/Nov/10
It's hard to tell because he's not standing straight but I would say he is definitely in the 185-188 cm tall range.
Rampage(-_-_-)Clover
said on 14/Nov/10
Weak 6"2 guy...
meatclover
said on 4/Nov/10
doesn't really look 6'2 tbh, more like 6'1.5
jb
said on 1/Nov/10
jb Blimey, he's aged a lot if 2 years
Anonymous
said on 31/Oct/10
Not to be rude, Rob, but you need lots more heights referring to bball players. By the way stephen, you're just the average height of mankind. Sorry to ruin your day guys.
jb
said on 31/Oct/10
Rob, when and where were Mamun's pics taken?
[Editor Rob: the hollywood show event earlier this year]
jtm
said on 28/Oct/10
linke why would that also make murray 6'2 at his prime when tobo was a inch taller than him in groundhog day?
linke
said on 27/Oct/10
Tobo being close 6'2 means that bill murray was close 6'2 as well.
kevin
said on 21/Oct/10
was an inch taller than 6ft 1in bill murray in groudhog day. 6ft 2in peak is correct although looks like lost a bit of height.
James
said on 21/Oct/10
6'3 is ridicolous and 6'4 is insane. With rob he looks 6'1 and with Mamun 6'1 1/2.
Dural
said on 21/Oct/10
Doesn't look 6'2", not with Rob and also not with Mamun.
Sam
said on 21/Oct/10
Not looking the full 6'2" here, in any of the three pictures. Rob/Mamum did he really look 6'2" in person or has he lost height?
Hugh
said on 22/Nov/08
Actually he might be between 6ft2 and 6ft3. He's a tall guy.
Hugh
said on 23/Sep/08
6ft2 seems accurate. He was one inch taller than Bill Murray in Groundhog Day.
Glenn
said on 10/Sep/06
Actually,there was a inch more ground level on his side,which was the bar side of the club.
Metal!
said on 9/Sep/06
He looks an inch taller than Glenn but maybe you two are leaning to the side?
Glenn
said on 4/Sep/06
Legend in my eyes.NEW YORK CITY HARDCORE.the man was unique.