Kevin Whately's Height
5ft 11 (180.3 cm)
English actor best known for roles in TV series Inspector Morse and Lewis. His agency gives his height as 5ft 11.

Photo by Landmark / PR Photos
You May Be Interested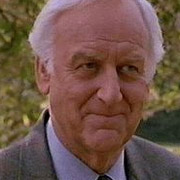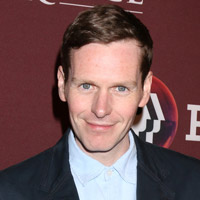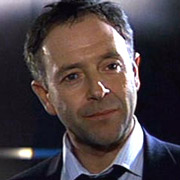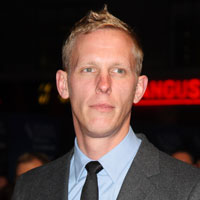 Add a Comment
17 comments
Average Guess (14 Votes)
5ft 11.07in (180.5cm)
Rampage(-_-_-)Clover
said on 30/Sep/21
This guy reminds me a lot of Les Dennis for some reason... solid 5ft11 looks right
Miss Sandy Cowell
said on 28/Jul/21
Morse is doing one of his crosswords in his red Jaguar. Kevin Whately's Sergeant Lewis gets the answer right. "Very good Lewis!" adds Inspector Morse. "How did you know that?"
Lewis continues with, "I saw a programme on TV!" 📺😆
Fantastic, and very Lewis-like, but this guy is always quick to learn, and his brain absorbs facts instantly and is fuelled by his own brilliant ideas too. No wonder he becomes an Inspector himself.
The two love each other dearly, as can be seen in many an episode. 💕
5ft11. I love them too! 😍
stiggles
said on 5/Apr/21
Prob 5ft 10.5 in his prime.. under 5ft 10 in 2021.
Miss Sandy Cowell
said on 17/Mar/21
Ha ha ha - the look on Mrs Copley-Barnes' and Inspector Morse's faces when Kevin interrupts an intellectual conversation they are having about the teaching of music. "I bought my nippers one of them electronic keyboards for Christmas!" he says, with total disregard for correct grammar - so funny!
Yet sometimes, when Morse corrects him, he gets him back a few moments later, much to Morse's disgust...👌😄
Miss Sandy Cowell
said on 17/Mar/21
I'm watching 'The Infernal Serpent' again, and laughing at Sergeant Lewis (Kevin) making Morse feel sick by talking in detail about the contents of the pool of vomit!
It's otherwise about a very grim subject indeed, and so the comedy is more than welcome.
5ft11. 😉👌
Miss Sandy Cowell
said on 16/May/20
In the 'Inspector Morse' episode 'The Infernal Serpent', Morse's face is a picture when Kevin's Sergeant Lewis keeps warbling on about a pool of vomit that was found at the murder scene! 😩
"You didn't prod about in it, did you?" Morse asks him, and with great relish, he smiles and nods enthusiastically! 😃
5ft11 for funny Kevin Whatley. 😂😂😂
Miss Sandy Cowell
said on 20/Oct/19
Kevin's Inspector Lewis's interview with that gay member of Gwladys Probert's member of her entourage, or should I emphasize, one of them, has me in stitches! Simon Vasasseur, played by Harry Ditson, has his hand on Lewis's leg and literally chats him up! When he comes to saying that everyone needs a life and adds "... well, I suppose, you're a happily married man..." after literally asking "What are you doing tonight?" Vasasseur retorts, "Well huffy puffy! You're not getting anything out of me!"
Lewis: "You're not getting anything out of me either!" 😆🙌😲❌👎
5ft11.25. 😂🤣
Sandy Cowell
said on 20/Aug/18
I LOVE it when Morse (John Thaw) corrects Lewis and then a couple of minutes later, Lewis (Whately) gets him back with the same thing! There have been a couple of instances so far in this episode, called 'The Sins of the Fathers'. He's certainly no slow learner, and when you watch 'Lewis', the follow-up, wherein he's the Inspector, you can see just how much attention Lewis paid to the things Morse taught him, even giving him a penchant for classical music.
I had a bird's eye view of the two of them in an episode I saw recently. I sometimes see John Thaw as no more than 5ft8 in Morse, but the many actors that guest in this marvellous series, including Adrian Dunbar, who is also 5ft11 and the over-6ft Roger Lloyd Pack, right at the beginning of the series, has given ample opportunity to compare Kevin to these other actors. Back then he was 5ft11, so that's what I shall put!
Howay Man!
said on 27/May/18
5'10" - 5'10 1/2" I'd give him, no more. Check him out with Timothy Spall in Auf Wiedersehen Pet!
Spall is listed at 5'7" on this site!
Rory
said on 1/Nov/17
In an episode of Morse he's stood next to Martin Clunes and he doesn't look anymore than 3 inches shorter than him. I think 5'11.25 in the Morse years is spot on.
PCVS
said on 24/Jun/17
Imagine Fox standing next to Thaw.
Rory
said on 28/Nov/16
5'11.25 in the Morse years, and 5'10.75-11 in the Lewis years. I reckon Laurence Fox is 6'2.5-2.75, but often slouches and stands like a 6'2 guy. John Thaw was 5'8.5-8.75 range, but again was a sloucher and so looked just a solid 5'8 a lot of the time.
Sandy Cowell
said on 15/Nov/16
I am watching 'Lewis' on the TV and have taken in the 4 inch difference between Kevin and Laurence Fox. I think there is the same, or nearly the same difference when you look at Kevin and John Thaw (5ft9) really I do, or 3 inches to be on the safe side. Kevin might have lost a bit of height now, of course, hence the very noticeable height gap between him and Fox, but 4 inches is no menial difference by any standards. Kevin may now be 5ft10.5!
Sandy Cowell
said on 12/Nov/16
I am watching an episode of 'Inspector Morse' and I cannot believe for there to be a mere 2 inches between Kevin Whately and John Thaw! They are sitting together in the pub and neither is slouching, and they are absolutely looking each other in the eye, so it's going to be all down to leg length.
Can 2 inches be that noticeable? Yes, I suppose it can, and they are level when they're sitting, but I still think that Thaw has either shrunk a bit or Whately has chunkier shoes on. Kevin does not strike me as someone who would be secretly wearing lifts! There is a sizeable difference between Kevin and Laurence Fox in 'Lewis' and as Fox is 6ft3, I'll have to try and surmise if the difference is twice that of the Whately/Thaw partnership!
Rory
said on 30/Aug/16
Have to say I struggle with his 5'11 listing by his agency. He looked at least that still in Lewis episodes when he was late fifties/early sixties. In 80s Morse he looked a 6fter, or near it, easily had John Thaw by 3 inches and generally looked tallish.
Rory
said on 11/Oct/15
I felt in the 80s/90s Morse episodes he could appear more than 5'11, perhaps near 6 foot...maybe its possible aged 64 now he is 5'11 and peak 5'11.5, not sure if the agency would realistically list his current height rather than his former though, so maybe he was always just 5'11 solid.
Arch Stanton
said on 25/Nov/12
Saw his name, I immediately though 6 ft. Looks a legit 5'11.