Laurence Fox's Height
6ft 3 (190.5 cm)
British actor from The Hole, Deathwatch and Egypt. On TV he played DS James Hathaway in Lewis. As a former Rada Graduate he was listed as 6ft 3, although in 2008 he said in the Telegraph newspaper:
"I'm tall - 6ft 4in"
in The Telegraph.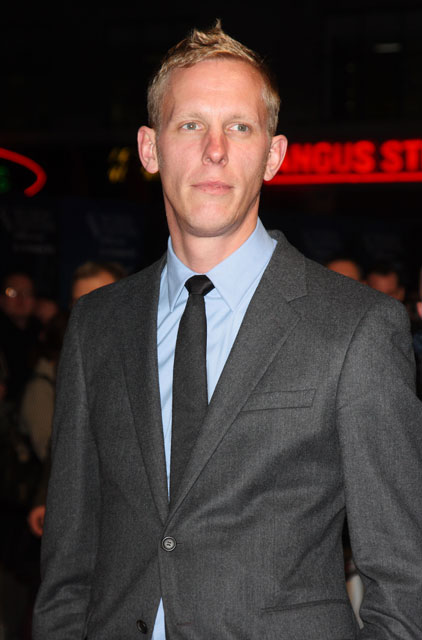 Photos by PR Photos
You May Be Interested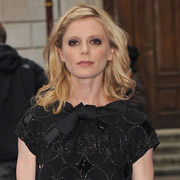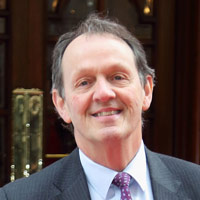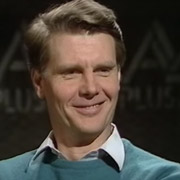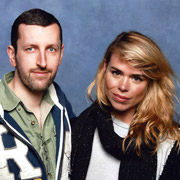 Add a Comment
17 comments
Average Guess (10 Votes)
6ft 3.03in (190.6cm)
Rampage(-_-_-)Clover
said on 22/Jun/20
Looks around this generally. His 6ft4 claim is in shoes most likely
Gladstone Screwer
said on 17/Jun/20
Laurence looks a comfortable 6'3" in Lewis. Whately was 6'0" as a younger man, 5'11" today. Laurence's father James, was 6'1" as a younger man. Hard to believe James and Edward Fox are real brothers, James 6'1" and handsome, Edward under 5'7" and
...............not handsome.
OriginalAnon
said on 23/May/20
Could buy anywhere between 6'2.5" and 6'3.25" for him. I have trouble pinpointing a height for this guy. There are times when he can look genuinely slightly under or over 6'3''.
Sandy Cowell
said on 16/Sep/18
Yesterday evening I saw the third 'Lewis' episode ever, called 'Expiation'. It showed Laurence to be the tall and strong specimen of manhood that I always believed him to be, so I have no qualms putting down 6ft3 for him.
I loved the dressing down he (playing Sergeant Hathaway) and Lewis got at the end - from their female superior! Sergeant Hathaway was told not to 'look so smug about it'. His reply: "I'm not smug Ma'am. It's just the unfortunate shape of my face!"
Junior Hernandez 1990
said on 7/May/18
Does look 6'3 not under it.
Sandy Cowell
said on 4/Feb/17
Laurence looks 6ft3 on 'Lewis', making 5ft11 Kevin Whateley look like a shrimp, though by now Kevin's very likely shrunk a touch!
I came to the same conclusion in the film 'The Hole', measuring him against 5ft7 beauty Keira Knightley! He could even have passed for 6ft3.5! The above photo is extremely unflattering! Those legs look like they belong to a much shorter man!
Arch Stanton
said on 22/Jul/16
Rob can you add a photo? Funny, they have strong genes that Fox family, I always know it's a Fox whenever I see a photograph of one, the trademark blonde hair and brown eyes and slender frame. Emilia Fox also blonde and brown eyed. They all look remarkably alike, though height seems to vary a bit!
Rory
said on 19/Apr/16
6'2 might be too low, to me in Lewis he looks in the 6'2-3 range.
Rory
said on 3/Jun/15
Something doesn't add up though with Laurence Fox listed 6'3 and Kevin Whately 5'11 when there's maximum 3 inches between them probably more 2.5 inches.
im thinking this guy 6'2(im not convinced by 6'3 for him, looks more a lanky 6'2 bloke) Kevin Whately 5'11.5, would you agree Rob ?
D'Arcy
said on 16/Mar/15
Erm... wrong; that is James D'Arcy photographed with Laurence Fox.
Jakob
said on 17/Oct/14
Looks 6'3" on Lewis, hard to believe 6'4", though.
Jack
said on 22/Aug/14
This guy looks 190-191 range. Probably he measured 6'3 1/2" once and rounded up to 6'4".
Mr.V
said on 13/Apr/14
That's indeed Jack Fox.
Here's a few pics of Laurence with D'Arcy:
Click Here
Click Here
Click Here
Click Here
They're not too good, because Fox is bending in the first three. In the last one, his posture is better than D'Arcy, but the latter is closer to the camera. I would say that D'Arcy is probably a hair taller than Fox though. Hard to believe Fox's 6'4" claim, since D'Arcy claimes 6'3". 6'2.5" or so seems likelier.
mrsteed
said on 4/Jan/13
Erm...that isn't James D'Arcy in those pics, it's Fox's younger brother Jack.
MD
said on 1/Aug/12
It's funny, because in that pic, I think James D'Arcy is giving up more height than Laurence.
Editor Rob
said on 30/Jul/12
I just found a quote actually where he claimed 6ft 4 as his height.
MD
said on 30/Jul/12
Rob,
Does it seem likely that Laurence is maybe ever-so-slightly shorter than 6'3" James D'Arcy, perhaps not a full6'3"? Or is it just the angles?
Click Here
Click Here
[Editor Rob: I don't think his stance is helping Fox that much, I've always thought Fox looked his claim.]