Kodi Smit McPhee's Height
6ft 1 ¼ (186.1 cm)
Australian actor best known for roles in films such as The Road, Let Me In, Dawn of the Planet of the Apes and ParaNorman. In 2013 he claimed to have grew from 5ft 9 to
"'6'2"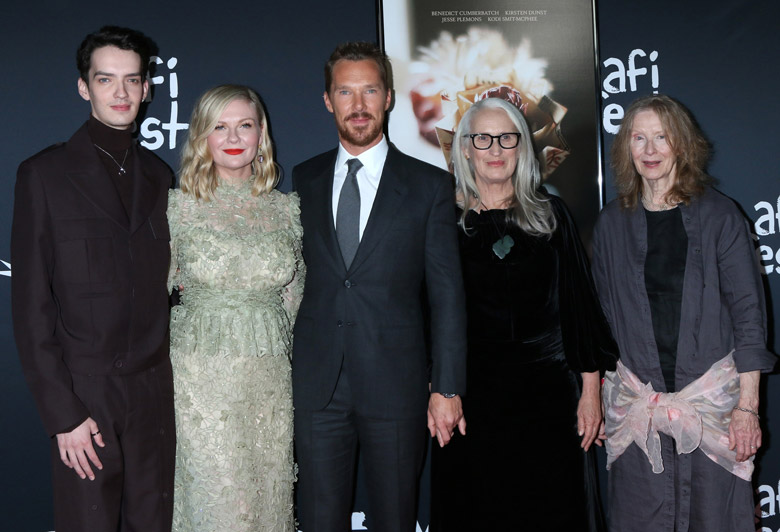 Photos by PR Photos
Add a Comment
35 comments
Average Guess (16 Votes)
6ft 1.02in (185.5cm)
Rampage(-_-_-)Clover
said on 8/Oct/19
He looks 187cm with Nic
Rampage(-_-_-)Clover
said on 5/Oct/19
Ah there we go. Yeah 186cm is fair. Perhaps he does have a little more shoe than Nic

Editor Rob
I feel he can look in that range now, at 18-20 he could have put on a little more height.
Rampage(-_-_-)Clover
said on 4/Oct/19
Rob, have you looked at that photo of him with Nicholas Hoult?
Virtually the same height!!!

Editor Rob
He could have ended up in 6ft 1-2 range, he did have a bit more footwear I thought.
Speedy
said on 27/Apr/19
Here is a recent picture of Kodi that shows him next to Nicholas Hoult. I think he finally reached the 6'2" that he already claimed a few years ago:
Click Here
Speedy
said on 15/Oct/18
I think he might be taller know. I assume that this listening is probably based on pictures from 2015 next to Ben Mendelsohn, where he was 18 years old and only really looked a couple of inches taller than him:
Click Here
But I have seen more recent pictures and he really makes a much more towering presence now. So I think he could be one of those cases who continued growing until his late teens and maybe gained another inch in the process. Altough it's obviously difficult to tell how tall he is exactly because he hasn't taken recent pictures next to people with known height:
Click Here
Ian555
said on 9/Jun/18
I think most of these 6'2 claiming actors like this guy, Jake Lacy, and Shawn Mendes are definitely not in the 6'2 range. I've just been recently measured at 6'2 and I can tell you I really tower over people. These guys really don't seem like they do that. They probably are in the 6 foot range.
Junior Hernandez
said on 8/Feb/18
Kodi going to be 22 by june. Less chances he grow. May 1/8 or nearly 1/4 at best. I think he can look 185cm.
Edimar1.84
said on 23/Oct/17
no way Rob! He is over 6ft1 mark, maybe 6ft1.5
Rampage(-_-_-)Clover
said on 20/Jul/17
Rob, could he be a bit taller than this now?
Editor Rob: not looked at him much this year, so he might be.
Strong 5ft9
said on 2/Feb/17
Hey Rob, how high is his eye range? it looks pretty low.
Rampage(-_-_-)Clover
said on 17/May/16
Rob, how tall would you say his dad is?
Click Here
Click Here
I've seen 6ft6 listings for him but beside Kodi, looks more 6ft4-5 range
Editor Rob: that is the figure that's on his dad's resume, he certainly could have lost a bit of height by the looks of his age.
SomeGuy
said on 5/Apr/16
Here he is with Nicholas Hoult 2 years ago:
Click Here
Rampage(-_-_-)Clover
said on 3/Apr/16
I'm think he might actually be 6ft2
Rampage(-_-_-)Clover
said on 12/Jan/16
Hey Rob, have you given this guy any further thought?
Editor Rob: I'll look again at some point
Rampage(-_-_-)Clover
said on 19/Aug/15
Rob, don't you I think this guy needs a serious upgrade?
He's easily 3-4in taller than Ben Mendelsohn...
Rampage(-_-_-)Clover
said on 29/Jun/15
Rob, hit 6ft2?
Rampage(-_-_-)Clover
said on 6/Jun/15
Rob, maybe the full 6ft1 now?
I think 6ft2 could be within his reach eventually
[Editor Rob: he could have hit that mark]
Sawyer
said on 30/Apr/15
@Tan le I *always* mix them up - both got their starts as child actors and are also around the same age.
Tan le
said on 2/Jan/15
He reminds me of asa butterfield
max
said on 7/Nov/14
You see, he looks 6'1, but he was shorter than jason clarke in dawn of the planet of the apes who's 6'1.
Pedro
said on 21/Oct/14
@Sam Yes, but that picture was from January. I think that Kodi grew a little more since then. At the "Young Ones"-premiere on October he looked slightly taller than Jake Paltrow.
Sam
said on 20/Oct/14
I think he does look this range with a fairly tall line-up: Jake Paltrow (claimed elsewhere as 6'1" & looks around that with his sister), 6'2.75" Nicholas Hoult and 6'3.5" Michael Shannon.
Click Here
Pedro
said on 12/Oct/14
@Rob Yeah, he now repeated his 6'2"-claim on the comment section of his instagram:
Click Here
[Editor Rob: I will keep an eye on him next year and see if he generally can appear taller or not.]
Pedro
said on 10/Oct/14
Here is a recent picture of Kodi next to Nicholas Hoult, Elle Fanning and Jake Paltrow:
Click Here
It seems like a grew a little more this year. On January he looked like having the exact same height as Jake Paltrow:
Click Here
[Editor Rob: maybe he has an outside chance of age 19 growth and catching up with his 6ft 2 claim.]
Emil 182.5 cm
said on 18/Aug/14
Everyone seems to believe is average these days. By no means it isn't. At worst it's upper average range in Netherlands
Realist
said on 16/Aug/14
6'03/4 is tall for a male even in 2014. It will be true even in 2014. Its obvious the average growth per country will keep becoming lesser and lesser. Look at USA they have been at 5'9-10 mark for like the past 50 years. Japan has remained 5'6-7 for 20 years. Netherlands won't be more than 6'2 at the turn of the century . Dear manlets (below 5'9) dont worry. He is a tall guy, as old as me, we would look like Efron and Miles Teller on the screen (height).
Pedro
said on 15/Aug/14
I think the one thing we can be sure about is that Kodi had his main growth spurt in 2012, where he was late 15 and early 16. He may have exaggerated a bit with some of the numbers, but judging from pictures there is no doubt that he grew like crazy that year.
So until which age is someone expected to grow who had his main growth spurt around age 15/16?
Amaze
said on 15/Aug/14
lucky guy I wish I had that spurt. but I think he will end up around 187-88 6'1.75-6'2
Emil 182.5 cm
said on 14/Aug/14
@Rob
His head length is around 9.5 in?
[Editor Rob: yes it looks about that.]
spainmen
said on 13/Aug/14
Hey Rob,do you think that he will grew more at 18? By the fact he has a very tall father
[Editor Rob: there is always a chance, physically he still has a youngish look for his age. I wouldn't rule a bit of growth, but he may well be near the end. To be fair I thought Poulter had stopped about 18, but he managed to get more by age 19, so there's always chances.]
Pedro
said on 13/Aug/14
@Rob That's probably true! But I think that he got genuinely mistaken about his height, instead of just having lied about it. On May 2013 he posted a picture on instagram with his father, where he celebrated being 6'3" and "almost as tall as pops". But you could see immediately that there was still a huge difference between them:
Click Here
I guess that he maybe didn't measured himself for a while and then made a completely exaggerated estimation about his height. Or maybe he just made a wrong conversion from the metrical to the imperial system.
lelman
said on 13/Aug/14
Just watched the road recently, funny to think that that tiny little kid would be taller than Viggo now. His build reminds me of Cumberbatch's, he looks a good 6'-6'1.
Pedro
said on 12/Aug/14
His 6'2" and 6'3" claims were from the beginning of 2013. Kodi clearly got a little carried away in estimating his own growth spurt. But then on November 2013 he corrected it and answered to someone on instagram that he is "6ft":
Click Here
I think that 6'1" is a very good estimate for him right now. It seems like he got a little taller this year.
Sam
said on 12/Aug/14
I believe he looks similar to 6'1" Jason Clarke in photos from the most recent Planet of the Apes, with an edge to Clarke, so I do think 6'0.75" is better than 6'2" for sure.
[Editor Rob: I think he wants to be taller, as having a Dad very tall, he's looking up several inches at him and maybe likes the idea of being that tall.]
truth
said on 12/Aug/14
Not sure about 6ft2 but yeah he does look 6ft0-6ft0.5ish. The skinny frame adds the illusion of extra 2 inches.