Kristopher London's Height
6ft 8 (203.2 cm)
English-American Youtuber, who has 1.7 million subscribers to his channel. He has claimed to be 6'10 on numerous occasions and that "My dad is Six-Eight, my Mom is 6 foot".
Omg guys I just got measured and I'm 6'6 WTF. my whole life is lie. I'm 6'6 now K bye
You May Be Interested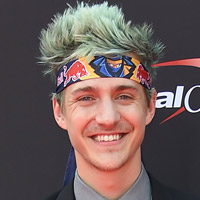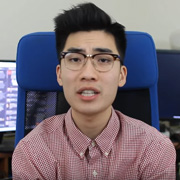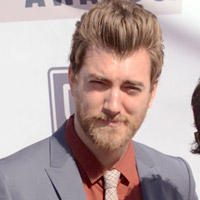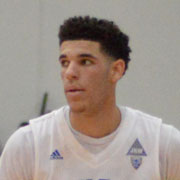 Add a Comment
42 comments
Average Guess (19 Votes)
6ft 7.63in (202.3cm)
Christian 6'5 3/8"
said on 21/Feb/19
@Rob
Perhaps you should add a quote to his 6'6" claim on Twitter? He says he got measured at 6'6" but that seems way too low.
Click Here
Junior Hernandez 1990
said on 21/Feb/19
But at least over 6'10 with the top of his hair. LOL.
Warren
said on 20/Feb/19
@Jdubbz 6'4 3/4"
Same thing that I Thought. Looks shortar than he actually is
Deniz
said on 20/Feb/19
Click Here
also here with 6'4 (6'3 1/4 without shoes
Click Here
) Jrue holiday he doesn't look much taller. I would say a 2-3 inch difference, but even if we are generous and say 4 or 5 inches, it still would never make up his ridiculous 6'10 claim. Kuzma, Peja, jrue holiday, deaaron Fox. All of them looked much taller than their listed height when standing next to Kristopher London although they get measured in shoes
Christian 6'5 3/8"
said on 19/Feb/19
@Lanky
My opinion is that he's 6'7.5" max. Could be 6'7.25" as well. I can't quite see him at 6'8".
Ellis
said on 19/Feb/19
@Lanky: I agree with what you said, but not quite 6'7, that is too low. Let's assume Blake Griffin is 6'8.5 like he is listed in the morning(basketball), then like you said he would be about 6'8(normal measurement). I think Kris London at a basketball height is 6'7.75, and as a normal measurement he is around 6'7.25. London and me are very similar in height range, I'm not sure if your 6'10 in the morning or if you are taller than that, but you are a good bit taller than me. I'm 6'7.75 in the morning but I haven't checked in a while because I'm away from home I'm probably taller now.
185
said on 19/Feb/19
he jokes to be 6'6" on twitter now. Or maybe it could be ????
Click Here
Deniz
said on 19/Feb/19
Click Here
Peja is listed as 6'9 and still looks clearly taller than LSK 6'10 claim
Christian 6'5 3/8"
said on 18/Feb/19
@Csimpson
Someone tilting their head like Kristopher's, won't be losing much height. You'd have to tilt your head like 45+ degrees in order to lose any significant amount of height.
@Andrea
It says 6'2", not 6'0" on Dez Bryant's combine page.
Ellis
said on 18/Feb/19
Christian is right, a rule of thumb is if someone could see over someone I think that is about 5 inches, like Christian said, he has a massive head. It's easily 5 inches and it's not even a question. I tend to look at the head levels, not where their eyes are looking, that can be misleading at times.
@Csimpson6ft: If the difference was four inches the top of Londons head would be on level with the eyebrow of the Asian guy. This is looking more like a 5.5 inch difference to be honest.
Lanky
said on 18/Feb/19
Further to my previous comment: Take a look at the post he put up on Instagram a few hours ago - he's standing next to 6'8" Blake Griffin, who is visibly taller, regardless of a footwear advantage.
I just cannot see this guy measuring taller than guys like Thor and Fury.
Rob, circa 6'7", surely?
Lanky
said on 18/Feb/19
I have a really hard time believing he's a full 6'8", becuase much like others have already said, in his videos he regularly looks the same size/shorter than athletes listed around that height or even lower.
I'd love to meet the guy, just to see what his response would be when he's faced with a regular person, with no agenda, who's actually the height he's laughably claiming to be. Guarantee he'd just try to insist I'm over 7ft.
Honestly, I know he's only been on here for a matter of days, but I think he already needs a downgrade.
Csimpson6ft
said on 18/Feb/19
@Arch Stanton yeah she looks no where near 6'0 in that photo, she looks more like 5'9 but she has heels on so she might be 5'7 or 5'6 depending on the size of her heels.
Andrea
said on 18/Feb/19
I understand what you're trying to say, Connor, but I don't think he's losing any noticeable height there.
Yeah, Arch, 6' for her mother seems to be at least as much optimistic as 6'10 for him, considering that she's even in a bit of a heel there. And that's pretty clear if you look at the same Kristopher with a guy who was supposedly measured around that 6' range (
Click Here
):
Click Here
Arch Stanton
said on 17/Feb/19
Click Here
His mother doesn't look 6 ft to me if he's 6'8.
Christian 6'5 3/8"
said on 16/Feb/19
@Csimpson
What? Again, the guy next to Kristopher has a massive head, so you can't compare his facial proportions to that of an average sized head. That's EASILY a 5 inch difference, and I would even say as much as 5.5".
Csimpson6ft
said on 16/Feb/19
@Andrea he is tilting his head though which can make you look shorter than what you actually are, he isnt standing as good as the other guy, personally im struggling to see 5 inches here, the absolute lowest id guess Kristopher at would be 6'7.75 but no less than that, hes certainly much closer to 6'8 than 6'7 in my opinion.
Andrea
said on 16/Feb/19
Connor, bear in mind that Kristopher has a lot of hair, and without it he ends up looking under the other guy's eyelevel (which is very likely bigger than your average 4.5 inches one itself)... I certainly doubt the difference between them is any less than 5 inches, based on the photo!
Ellis
said on 15/Feb/19
Big Tyler, yeah I saw that video too. Did you see him and Kuzma, Kuzma looks taller not by much but still he is 'listed' at 6'9. Kuzma is 6'8 w/o shoes, so this guy is probably 6'8 in the early morning, for an NBA measurement which is like an hour out of bed he is 6'7.75. According to Kristopher Londons logic I'm 6'10 too lol.
Myself
said on 15/Feb/19
I swear, people have damn long necks! Mine is like half the length of his maybe.
Csimpson6ft
said on 15/Feb/19
@Christian 6'5 3/8" @Ellis sorry but i strongly disagree, that looks no where near a 5 inches difference to me, let alone over 5. I respect your opinions but i just cant see it, if it was 5 inches then Londons eyes would be at the taller guys chin, they look more like under his bottom lip to me, infact it even looks like a 4 inches flat difference so id even argue bang on 7'0 for the asian guy, i still think the 6'8 listing for London is ok.
Jdubbz 6'4 3/4"
said on 14/Feb/19
That super tall dude has some weird proportions. If I saw him in a pic without any other background objects or people to compare him with, I'd assume he's like 6'2 or 6'3.
Christian 6'5 3/8"
said on 13/Feb/19
@Csimpson
Ellis is right. That's a lot more than just a 4.5" difference. The average head size of a 7 footer is massive. That Asian guy's head must be at least 11"-11.5" inches long. But I'd argue that the difference is more than 5 inches.
Big Tyler
said on 13/Feb/19
There is no way he is 6'8. In this video
Click Here
Tobias Harris is taller, and Tobias is apparently 6'6.5 without shoes.
Andrea
said on 13/Feb/19
If that Kelly Olynyk guy is 6'10-6'11, he doesn't look under 6'8, though his position (and hair) might favor him a bit there...
That being said, from a quick look and seeing him with other measured athletes, he certainly doesn't look over this (6'8) listing, and possibly more 6'7-6'8. With all of his hair he may well be (at least) as tall as he claims...
Ellis
said on 12/Feb/19
Csimpson6ft: Yeah the difference is around 5 inches, but you also have to consider that he is a 7 footer so his head is gonna be larger than average. He is listed at 7'2 I believe, and in sneakers he is 7'2. I'm saying the 7 footer is 7'0.75, and Kristopher London is looking 6'7.5-6'7.75.
Fenix
said on 12/Feb/19
been watching Kris for years, I've always questioned his height. His friend group tends to add an inch or 2 to their heights. They like to claim that Kris is "7 feet tall," but after watching his collabs with NBA players in the last year, just can't see him being more than 6'8 ¼
Csimpson6ft
said on 12/Feb/19
The taller guy whatever his name is is probably 7'0.5 so i can see a 4.5 inches difference there, over 7'0 for sure but i dont think he's a full 7'1, London doesn't look under 6'8 to me.
Christian 6'5 3/8"
said on 11/Feb/19
@Ellis
Olynk is likely about 6'10" at his lowest. A good rule of thumb is to subtract 1/2" from NBA measurements to find out their low, but guys like him are very tall so they would lose more height than the average guy. Kristopher looks 6'7"-6'7.5" if Olynk's 6'10".
Sandy Cowell
said on 11/Feb/19
@ Christian - I wouldn't know what under 6ft8 looks like! 😂😁🤦
Nik
said on 10/Feb/19
@ Sandy Cowell - That's exactly what I thought!
It's great to find out how tall Kristopher London is!
Deniz
said on 10/Feb/19
Finally someone who sees his real height. 6'10 is like 2.08m and hell no he has that height. Every NBA player who has is 6'6 to 6'7 looks same height as him. Although NBA players get measured in shoes
Ellis
said on 10/Feb/19
@Rob Paul: Would you consider Kristopher Londons 6'8 more of a morning height or an afternoon height? I saw the picture with Kelly Olynk and he(Kristopher London) certainly has the camera advantage because he is in front. I'm saying the difference is looking roughly 2.5 inches, could even be a bit more but not by much and yeah that puts him around the 6'8 area. Most basketball players measure in the morning so for Kelly Olynk that 6'10.75 he got was I would assume in the morning.

Editor Rob
I think Olynk could drop to 6ft 10.25-10.5 later in the day, but London still holds up fairly well, about 6ft 8 maybe earlier in the day, but possibly just under it after lunch.
Csimpson6ft
said on 10/Feb/19
The taller guy looks more 7'0.25-7'0.5 to me, London easily looks 6'8 with him.
Christian 6'5 3/8"
said on 10/Feb/19
I've seen several pics of him looking under 6'8".
185
said on 10/Feb/19
Click Here
In 7:42 mark. Sure he didn't standing straight. But he only look about 6'5"-6'6" max if jake is 5'11".
Ellis
said on 9/Feb/19
Thanks for putting this one up Rob!, and yeah I completely agree, just look at him with Kyle Kuzma and he is a tad bit shorter or the same height. As for the guy in the picture he looks 5 inches taller, probably a bit south of 7'1. From what I've seen Kristopher London is no more than 6'8, he could even be a bit less than this.

Editor Rob
I certainly struggle to see him at 6ft 10. I know he posted a photo once on twitter
Click Here
with a '7 foot' Kelly Olynk. What he failed to mention was Kelly is 6ft 10.75 without shoes.
Junior Hernandez 1990
said on 9/Feb/19
Might be like Greg Davies more towards a strong 6'7 3/4. The giant chinese guy should be 7'0 1/2.
Guru Guy
said on 9/Feb/19
If the other guy is 7'1-7'2, then easy 6'8
Tunman
said on 9/Feb/19
6'8 yet standing with a dude about 5"taller.Obviously a basketball player.
Sandy Cowell
said on 9/Feb/19
I just thought I was looking at a female Kristopher!
Then I saw his height!
6ft8.
Bwk
said on 9/Feb/19
How tall do you think the guy next to him is?

Editor Rob
I think he might be over 7ft there, but it depends if London is 6ft 8 or not.