Tyler Blevins Height
6ft 2 (188 cm)
American Internet Personality and gamer who goes by the moniker 'Ninja'. He once claimed to be 6ft 2.5.

Photo by DFree/BigStock.com
You May Be Interested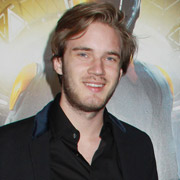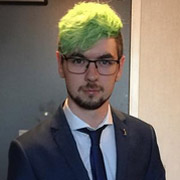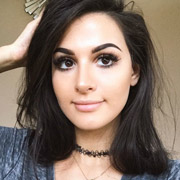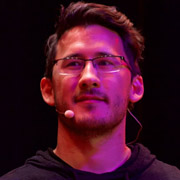 Add a Comment
39 comments
Average Guess (42 Votes)
6ft 1.73in (187.3cm)
Ronaldo 185.5cm
said on 11/Jun/20
Actually tfue looks sometimes only like 6'0".
Aidan strong 5'10
said on 18/May/20
he wears a size 13 shoe
Ronaldo 185.5cm
said on 4/May/20
Yeah 6'1 is too low as some sites listed him, 6'2 is fine for him, he has also claimed 6'3 on stream. Tfue is around 6'0 1/2.
mark thompson
said on 21/Apr/20
@bruhmoment etika looks taller than everyone i've seen him photographed in. i think he may be around 6'5, at least strong 6'4. ps, nice name btw.
bruhmoment
said on 15/Mar/20
Hi Rob. Completely unrelated, how tall do you think Etika was? 6'6 seems a bit far fetched do you think he really was as tall as he claimed?

Editor Rob
I couldn't really give an estimate
Chris Junior Hernandez 1990
said on 14/Mar/20
Not a full 6'2 but not as worst as 6'1 1/2 or less.
Amadeus
said on 19/Jan/20
Hey Rob
Do you think he looks about this height next to 6 7.5 DrDisrespect? And what do you think about Shroud?
Click Here

Editor Rob
Can look 6ft 7 range with Tyler when they are closer together side-by-side.
Shroud can look under 5ft 8
Wayne
said on 22/Sep/19
He didn't look this tall with Steve Harvey, more like 6'1.25"
Jonas Henrikssen,
said on 11/Sep/19
He Said 6"2.5 on stream and Tfue claims 6"3 but is like 6"0.5
Importer
said on 21/Aug/19
@NahimC really he claimed 6'3" ?!
Fanta drink
said on 21/Aug/19
Tfue looks a little taller than Ricegum. Guessing between 6'0.25 - 6'0.5 for him.
NahimC
said on 17/Aug/19
Add Tfue please, claims 6'3 but looks noticeably shorter than ninja and faze banks. Guessing 6'0-6'1 range.
Importer
said on 21/Jul/19
@Almost 180cm I think Rampage just answered you :)
bondfan 6'1.5"
said on 13/Jul/19
He's definitely pretty tall, between 6'1.25-6'1.75 I'd say
Rampage(-_-_-)Clover
said on 1/Jun/19
Weak 6ft2 at worst, IMO
Almost 180cm
said on 22/Mar/19
it made me laught some sites in google says 5'9" he's just too tall for that,im 179.7cm and would look tiny next to him,Rob What's The Perfect height for man, i'd like to hear it from you because ur an expert in height stuff
Easterwood
said on 18/Mar/19
Not a 6'2 guy in my opinion.
190guy
said on 23/Feb/19
He is a bit tricky im giving him a strong 6'1 depends on the day, maybe a soild 6'2 in the morning?
doesnt matter
said on 20/Feb/19
6.1 and a half max.
Gra
said on 8/Feb/19
He looks shorter than 6ft2 Harry Kane
Click Here
Jason DUREMAO
said on 7/Feb/19
NOPE! He is 6 foot and a half
TheBat
said on 7/Feb/19
6'2" is what I though as well, perfect listing Rob.
RawZit
said on 6/Feb/19
Strong 6'2 I'd say
Greg
said on 5/Feb/19
He kind of looks like a taller and skinnier version of Vitaly
Fisticuffs
said on 5/Feb/19
I can agree with tbis. Looks 6'1.5"-6'2". He also mentioned his weight was 155 pounds.
Rampage(-_-_-)Clover
said on 4/Feb/19
A skinny 6ft2 dude can easily get guessed as high as 6ft4
SamSL
said on 4/Feb/19
Never met this guy or JuJu. However, I'd be surprised if JuJu is really 6'1 as listed on the NFL combine.
NFL players must be tested in shoes, bc I used to play basketball against Jason Avant at Michigan and he was 1.5-2" shorter than me (6') but was listed at 6' on both the NFL combine and player pages.
Chase
said on 4/Feb/19
I always imagined him to be about the same height as Tom hiddleston. In the pic with JuJu he looks about a half inch taller. I can buy 6'1.5-6'1.75
Rampage(-_-_-)Clover
said on 4/Feb/19
Rob, how likely is 6ft2½?
Me personally, I think he may measure it early in the day.

Editor Rob
At 9am he might have a chance, but I think his slim frame helps him look 6ft 3-4 range just standing on his own, without anybody for reference.
Greg
said on 4/Feb/19
I looked at him and guessed him to be between 6'1.5"-6'2 I think this listing is fair at worst he'd be a fraction under this.
Paul NS (6ft 0.5)
said on 4/Feb/19
Click Here
He looks a little taller than Juju, who is probably 6'1" at his low. I would think 6'1.5"-6'2" isn't a terrible range for him.
Thomas Burgos
said on 3/Feb/19
Flawless listing!
185
said on 3/Feb/19
Didn't look 6'2" with ellen. More 6'1-6'1.5"
rawdshaq
said on 3/Feb/19
Hey dude, you should make a page for this dude named "Rhett" from this YouTube page I like watching called "Good Mythical morning". He claimed to be exactly 6'6.5" but he is listed as 6'7" everywhere. I can confirm he is taller than Kobe Bryant, he is taller than this guy by 4-5 inches, and his friend named Link is listed as 6 feet tall and he is much taller than he is (6-7) inches. Do some research on him, some people think he is a legit 6'6 1/2" like he claims.

Editor Rob
As I commented in a previous post, I think he is one of the taller youtubers worth a page on his own.
Jake 6'????
said on 3/Feb/19
he looked 6'4 next to mark cuban ig he needs a downgrade theres a pic with him and peyton manning ig its accurate
Littlelee168cm
said on 3/Feb/19
How tall would you guess the shorter guy is? Maybe 5ft 7 without the hair

Editor Rob
The weeknd can look 5ft 6.5-7.
Jaden Aragon
said on 3/Feb/19
Didn't look even a half inch taller than Juju Smith Schuster, i'd give him 6'1.25.
Fanta drink
said on 3/Feb/19
Oh and Rob, Tyler doesn't seem to have a picture in the Youtube Stars page.

Editor Rob
Yeah I fixed that. There was another video of Ninja with
Fallon
in which he did look not far off his claim.
Fanta drink
said on 3/Feb/19
Spot on, Rob! A tall man indeed.