Kunal Kapoor's Height
6ft 2 ½ (189.2 cm)
Indian actor, known for films such as Veeran, Don 2, Rang De Basanti and Dear Zindagi. He said at age 30 "Im about 6'2 and growing :)".


You May Be Interested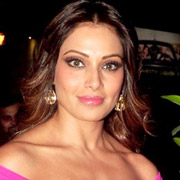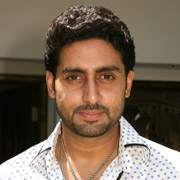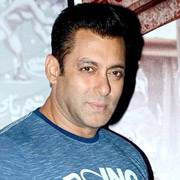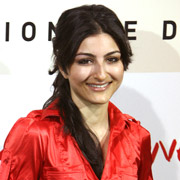 Add a Comment
27 comments
Average Guess (50 Votes)
6ft 2.41in (189cm)
RJT
said on 4/Jan/21
6'2 flat similar to Ryan Reynolds.
Linke
said on 22/Jul/20
Always saw Akshay as 5'11 guy but he has shrinked a bit I guess. Looking more 5'10 these days. He claims a ridiculous 6'1!!!
Kapur does look bit over his claim.
Strange danger
said on 17/May/19
He is actually looking 6 ft 4 inch next to 7 ft Khali
Click Here
derplord
said on 5/Nov/18
"He said at age 30 "Im about 6'2 and growing :)"" LMAO
Neelasish Sen Roy
said on 12/Sep/18
He is always 6'2.5"/189cm at peak,NOT 6'3". He is an inch taller than 6'1.5" abhishek bachchan. Abhishek is 1/4" shorter than 6'2" Sonu Sood but in some scene abhishek and sonu sood have same height.So Abhishek Bachchan is 6'2", Sonu Sood is 6'2.25" and Kunal Kapoor is 6'2.5"
Glitch
said on 7/Sep/18
@Mad Sam @Meow and other 5'11.5 guys can you tell me how tall you were at 17 in centimetres?
arun kc
said on 9/Aug/18
First saw him in 2012 film luv shiv chicken khurana with hima querishi.
Kunal seemed a bit over 6ft in that movie 6-1 max certainly not 6-2.hima at 5-6. Both tall especially for Indian man and woman but not overwhelmingly so.
Heights of both indian male and female actors are exaggerated by 2in on average.
Lennynile
said on 4/Aug/18
Hello Rob, this is the second time I am writing here that please add more prominent bollywood actors such as Akshay Kumar who has over 100 Hindi films to his name. haven't seen much of this actor yet so seems pointless to put him just because of his extraordinary height. Actors like Varun Dhawan, Siddarth Malhotra would make better additions on this website.
Mahad95
said on 29/Jul/18
Rob, does Ranbir still looks 181cm with him?? Here's the picture of the two.
What are your suggestions? You listed him 181cm
Click Here

Editor Rob
Some walking shots at times might not be as great as when standing together.
5'11.5"
said on 26/Jul/18
I guess I'll chime in. I'm a genuine solid/strong 5'11" guy. Walk around at 5'11.5", wake up at 6'0". I'm in the US where I'm average height. I claim 5'11". I've been guessed as being everywhere from 5'9" to 6'2". I've oddly heard 6'1" more than anything else(not complaining though, I'm glad people think I'm tall lol). Rarely do people believe I'm 5'11" even though that's my true height. You'd be surprised how many people tell me I'm 5'10" or 6'1". I'm really not surprised that a 5'11" sloucher can get pegged at 5'9". Same reason that a 5'11" with great posture can get pegged at 6'0"+. Posture and body type mean way more than you'd think when it comes to height perception.
Canson
said on 24/Jul/18
@Greg: agreed!
Greg
said on 23/Jul/18
@Canson That's what I am saying if he's 5'11.5" evening even if he was 5'11.5" in the mornings that's stil a decent 5'11 guy, they would not be mistaken for 5'9 unless the person isn't height aware.
@MAD SAM I highly doubt that, there's just no way people would mistake you almost 3 inches shorter all because of bad posture. Unless you are literally hunched over, and i've never thought somebody who was almost 6'0 was shorter than me. and I'm around 5'10.5-5'11 depending on the time of day
heightchecker34
said on 21/Jul/18
Hi Rob, do you think between Kunal Kapoor and Dev Patel, that Kapoor would edge Patel. Sometimes Dev can look a strong 6'2, and hover around the 6'2.25 area. It would be interesting to see both of them standing next to each other. But yes , as for Kunal himself, he is definitely minimum in the 6'2 range. He is taller than just about all Bollywood actors, and towers over females. He has just the right amount of muscle, to be not considered lanky. Good looking chap, easily could be a male model as well.

Editor Rob
They may well turn out to be closer in height...
MAD SAM
said on 21/Jul/18
@Greg
I'm 5'11.5" too and sometimes people mistake me as 5'9", cause bad posture at that height can make you look short ; I have worked on my posture but I still slouch badly a lot and when I carry weight by back totally bends ; probably you would think I'm shorter than 5'11.5" too if u would meet me slouching
Canson
said on 21/Jul/18
@Greg: he would probably even look a solid 6'0" to most people if he's 5'11.5 at a low
Greg
said on 16/Jul/18
@Meow you're probably trolling or think you are taller than you really are. If you are a legit 5'11.5" it doesn't matter what your body type is you will look 5'11.5" to other people. Maybe you are mismeasuring yourself and you're actually 5'9.5" Because I can tell the difference if somebody is 5'9 range, 5'10 range or 5'11 range its a big difference especially if you are 6'0 in sneakers nobody should be guessing you sub 5'11-6'0! I am around 5'11 and most people guess me to be anywhere between 5'10-6'0. Although online through photos I have gotten guesses as short as 5'6 and as tall as 6'2. But the 5'6 guess was by a stupid person.
puni
said on 16/Jul/18
he really give a tall guy impression I though he mush be at least 6.3
Zahid
said on 15/Jul/18
No taller than 6'2" imo.
Nik
said on 14/Jul/18
No way will he grow any more now that he is 30!
Sandy Cowell
said on 13/Jul/18
@ Rob - Aha! I see, so a bit like Soap Stars!
MAD SAM
said on 13/Jul/18
This guy is 6'2" at 188 cm and Abhishek is nothing over 185 cm
Meow
said on 13/Jul/18
Ugh, our body types seem to be similar with him. I guess I'll never look tall in my life. I'm five eleven and a half, easily 6 feet with sneakers, but everyone thinks I'm like 5'9 or 5'10. :(
Talal
said on 13/Jul/18
Rob you gonna add more bollywood celebrities soon? And what do you think about Akshay Kumar and Varun Dhawan?

Editor Rob
Hopefully in the future.
Mahad95
said on 12/Jul/18
Click Here
How about Akshay?? Is 178-179 possible??

Editor Rob
That range is certainly possible.
Cory Johnston
said on 12/Jul/18
Growing at 30 y/o lol
FE
said on 12/Jul/18
@Editor Rob,
U sure about this one?
Click Here
Click Here
Click Here
Click Here
Click Here
Click Here
Zayed Khan and Harman Baweja (both around 6'0")
Click Here
Click Here
Imran Khan and Riteish Deshmukh (both 5'9" and change)
Click Here
Click Here
He claims 6'2", so maybe 6'2.25" fits him better.
Do u agree Rob?

Editor Rob
6ft 2.25 is possible
Sandy Cowell
said on 12/Jul/18
Do these Bollywood actors only act in the aforementioned films? Well, I haven't seen this handsome guy yet, so I shall take Rob's word that he is 6ft2.5.
As for growing after 30 - forget it! 😲

Editor Rob
Many of them only act in Bollywood, some make a transition to Hollywood.