Kurtwood Smith's Height
6ft 0 (182.9 cm)
Peak height was 6ft 1 (185.4 cm)
American actor, best known for roles in films such as Robocop, Fortress, Dead Poets Society, Citizen Ruth, Deep Impact and Broken Arrow. On TV, he is well known for playing Reginald "Red" Forman in That 70's Show.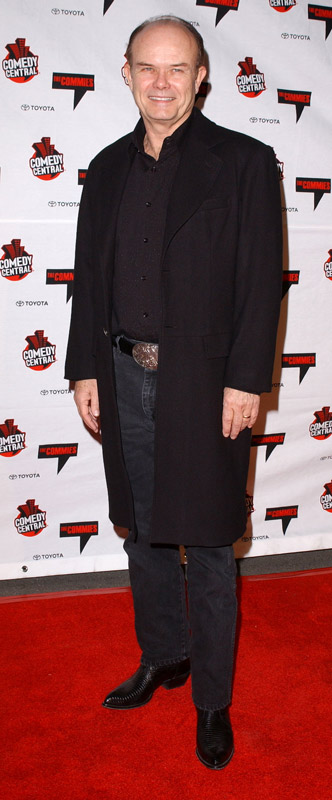 Photos by PR Photos
You May Be Interested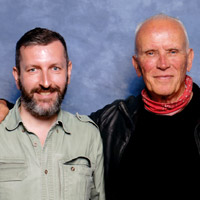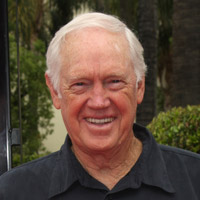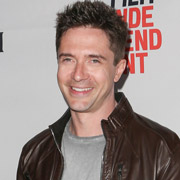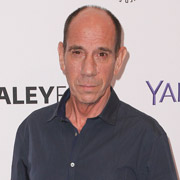 Add a Comment
36 comments
Average Guess (13 Votes)
Peak: 6ft 0.96in (185.3cm)
Current: 5ft 11.9in (182.6cm)
Miss Sandy Cowell
said on 30/Nov/19
Hooray! You have him, Rob! Otherwise, I think I've have been compelled to ask for him! 😉👌
I've just seen Kurtwood play an impressive part in 'House' (Series 3, episode 15, entitled 'Half-Wit'). He starred as the father of a 35-year-old sauvant, who could reel off anything musically on the piano - giving Hugh Laurie the chance to show us his excellent piano skills! 🎹👏
After it finished, I decided to check out Kurtwood's CV, because his face looked so, so familiar. When I read about which films this actor has starred in, I realized it was hardly surprising that his face rang a loud and musical bell! 🔔🙉
Noticeably shorter than Hugh, it threw me off the scent that he was quite so tall, so I will go along with the statistics as written here. I found 6ft1 for him, and as Rob agrees, he gets that for his peak height and 6ft for his height now.

Editor Rob
Nowadays Kurtwood looks shorter than
Terry O'Quinn
, so he might be sub six foot these days in fact.
Rahmed
said on 18/Aug/19
Rob do you think he could of been more 6'1.5 peak bcuz he looked only an inch shorter than Kutcher who is suppose to be 6'2.5?my guess is he was more 6-1.5 peak and now is just 6
Canson
said on 4/Dec/18
I agree with Berta. He may not have been 6'1" but probably 6'0 plus peak. Wish there were better pics with Peter Weller in Robocop
Yang
said on 6/Sep/18
Ive met him back in 2007 during my high school graduation as he was guest of my classmate graduation ceremony. I know him very well as one of my classmate was adopted by him since she was 13 yrs old. His height back in 2007 is definitely 6ft as i was stading on his eyes presumably 4 inch aka 10cm shorter than him. 5ft 8 is my height since I was 16 years old due to the fact that my parents are short. Mom is less than 5footer and dad is 5ft 5 aka Genetic factor. But my uncle from mom and uncle from dad side is 5ft 9. Anyways, We had a great conversation about my classmates and took a picture with him when I was wearing graduation gabs and gowns. He is definitely taller than my classmate buddy named Greg whose 5ft 10 tall with 200lbs chubby dude. Yes, I would say his peak height is 6ft and currently he is around 5ft 11 as he is now in Mid 70s just like Harrison Ford ans Robert De Niro.
berta
said on 19/Apr/18
this guy was not a legit 185 guy peak. i think barely 184 and aroun 182,5-183 on that 70 show and today he is 181 ish
Some Guy
said on 14/Apr/18
I always thought he was the exact same height as Peter Weller in Robocop. Either that or he was slouching a lot.
Rampage(-_-_-)Clover
said on 16/Sep/17
He had a fairly significant role in A Time To Kill as a head Klansman. Towered over Kiefer Sutherland, would have been in his mid 50's by then...
Rampage(-_-_-)Clover
said on 4/Sep/17
Rob, which of these peak is most likely?
A) 188cm/186cm
B) 187.5cm/185.5cm
C) 187cm/185cm
D) 186.5cm/184.5cm
E) 186cm/184cm
Editor Rob: I think I'd say B was a good shout, he seemed in 80's to be a decent 6ft 1 guy, even in early 90's he had a tall look about him.

And I just realised, he deserves a better page than what he has this moment!
berta
said on 29/Jan/17
peak 184 and 182 today
josh jeffords
said on 23/Oct/16
This guy is pretty tough to read sometimes he looks lanky and tall, other he looks rather average.
I think this listing is close enough not many people seem to know he was an actor before 70s show...
He did tower over "little" 5 9 guys back in 80s .. and was bad ass as the robocop villain.
Did lots of solid supporting roles over the years you can always recognize his voice.
Ice
said on 19/Apr/16
He was badass as hell in Robocop . Peak height 6'1" .
LoganNoll1996
said on 17/Apr/16
Was an inch taller than Topher Grace on That 70s Show but Topher is over 5'10.5", he's more around 5'10.75" which would put a present-day Kurtwood Smith at 5'11.75" at the least. Solid 6'0" is a good guess. As far as peak height goes 6'0.75" - 6'1".
LoganNoll1996
said on 27/Mar/16
Better agree with this listing otherwise Kurtwood might stick his foot up your ass.
MrTBlack
said on 15/Jul/15
Nah not 6'1". 6'0"-6'0.5" at peak and 5'10".5"-5'11" now.
Ron
said on 1/Dec/13
He looks about the same height as topher grace...
(S)aint
said on 23/Sep/13
Definitly 6'1" If Peter Weller was 6'0". I buy both these heighta.
Trey
said on 8/Jan/13
Just over 5'11 today at nearly 70. 181 cm, looked bang on even with Ed Helms barefoot in Cedar Rapids. 6'0.25 in prime.
Silent d
said on 8/Nov/11
He never looked 6 foot 1 to me. 6 foot is accurate.
Ad
said on 9/Sep/11
He looked about 6' in That 70s Show. Ashton Kutcher always looked at least 2 inches taller. Topher Grace was about 1.5 inches shorter. 6' seems about right.
Mr. R
said on 30/Jul/11
I was with him last week at a convention. He is just over 5-11.
Matt
said on 13/Jul/11
guy is great. love him on that 70's show. 6'0
Matt
said on 6/Jun/11
@jack I wouldn't call him skinny. I'd say thinly built, but not skinny. Probably about 6'0
Bill
said on 3/Mar/11
On that 70's Show all of the kids were always wearing elevator shoes and he was only wearing normal shoes, that's why they looked so similar in height
Ashton K.
said on 24/Feb/11
Mr. Smith is a very large man - he's heavily built and broad in the shoulders. It makes him look larger then he actually is (around 5'11").
Anonymous
said on 1/Feb/11
He certainly doesn't look like a legit 6'1... Could be six feet even, but I think 5'11.5 is closer to the truth.
Lenad
said on 2/May/09
Never looks more than 1 inch taller than Topher Grace
The dude
said on 5/Dec/08
From watching That 70's Show over several years and his latest guest app. on House, he looks about 5'11.5-6'0 MAX(as compared to the 6'2 Hugh Laurie). This is due to his age and posture. When he was younger, he probably stood 6'1(on the dot).
Lenad
said on 11/Jun/08
On That 70's show he only looks marginally taller than 5'11 Topher Grace so I think more like 6ft0 at peak.
Alex
said on 15/Jan/07
I could believe he was 6'1 at peak and 6'0 today. The guy is old now.
C-Dawg
said on 15/Jan/07
I met him on New Years night 06-07 and I'm 6ft and he was a good inch shorter than me if not more... cool guy, grows his goatee when not filming
John Doe
said on 14/Dec/06
He looks an inch taller then (5-10.5) Topher Grace on that '70s show...But so many people on that show (mainly 5-8 Danny Masterson) wear lifts it's hard to tell.
Padraig
said on 5/Nov/06
Mentioned in 1989 in relation to Nightmare Years mini series, in Daily LA News: " 6-foot-1-inch actor said: 'Goebbels was very short - like 5- foot-2 - so we constantly had the other actors standing on boxes to make me look shorter' "
Josh
said on 11/Aug/06
I remember that episode of x-files i was pretty young so he looked pretty big to me knowing that Duchovny is 6'0 yeah he was a bit taller 6'1 for sure in the episode when Duchovny is searching for him he asks a woman was he a tall man and she answers yeah pretty tall hehe , In That 70's show he has bad posture an can look 6'0.5 .
ryder
said on 31/Aug/05
who knows peter weller's size?cause mr.kurtwood smith is barely taller than him in robocop...
Anonymous
said on 31/Aug/05
i think he's 6'1" because in front of peter weller he's barely taller...if peter weller is 6"0: we can see this information in imdb.
MD
said on 12/Jul/05
He can't be the height listed for the simple fact that Topher Grace is 5'11" in shoes (but looks much taller because of his incredibly thin build and the tight wardrobe on the show), and he usually only looks at most an inch taller than him.
[Editor Rob: so he's shrinking since the 90's I assume...]