Lais Ribeiro's Height
5ft 11 ¾ (182.2 cm)
Brazilian model. Her agency listed her as 5ft 11 (with vital stats 31-23-33), although on her instagram she claimed to stand
"#6'1"
and on twitter
"I'm 6'1"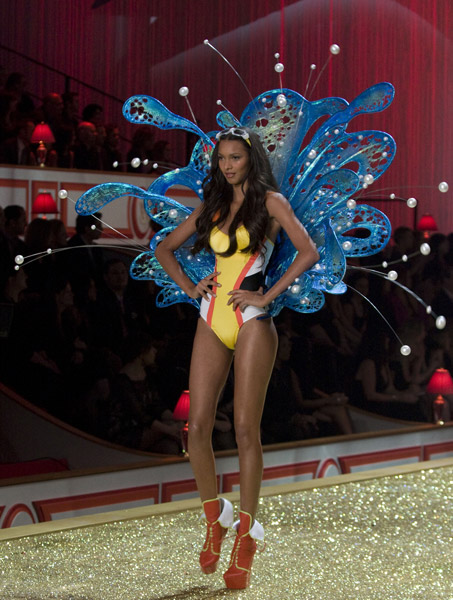 Photos by PR Photos
You May Be Interested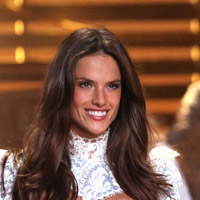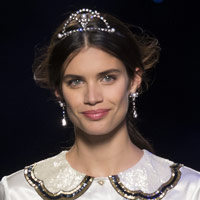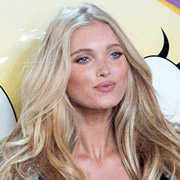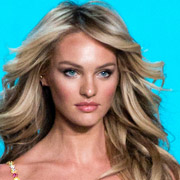 Add a Comment
43 comments
Average Guess (51 Votes)
5ft 11.86in (182.5cm)
Iman Ahmad
said on 1/Feb/20
I Guess She Is About 182,2 cm , She Is About 182,2 cm Flat , A Quiet Lovely Woman ,
TheBat
said on 13/Dec/19
Nowhere close to that 6'1" claim. 5'11.5" max
FRIDA
said on 7/Sep/19
Who is taller between lais ans Kate bock? And how much the different? Any clue?

Editor Rob
Lais looks over an inch taller I'd have thought.
koshkoff
said on 4/Jul/19
Lais is EXTREMELY TALL. Girl at my agency has worked with her, she is easily 6'0.5 if not 6'1, nearing Karlie's height.
Magda
said on 31/May/19
With 5'11" Hailey Clauson
Click Here
Click Here
Lais is only 6 feet at maximum.
Alannah
said on 20/Apr/19
6ft 1/4in
She's taller than the other VS models.
Expect Karlie
Oliver
said on 21/Mar/19
Click Here
Rob,this one may not be the best photo but how much difference do you see between Lais and Frida?
Thank you.

Editor Rob
There's maybe 2 inch range in the photo, but yeah it's tricky because Lais might be a little further away that moment.
Magda
said on 17/Mar/19
Rob, do you think that Lais could be full 6 feet or a little taller?

Editor Rob
I suppose it is possible, but 6ft 1? I just cannot see that high.
Jac
said on 2/Feb/19
Lais with 180 cm Arlenis Sosa (at the third picture)
Click Here
Jac
said on 27/Jan/19
I think she is 182-183 cm.
Height Observer
said on 24/Jan/19
@marg Frida is barefeet while Lais wear heels. Actually there's a picture of both of them when frida wear heals too and she towered lais tho. But I do believe that Lais is 182cm, she's definetely taller than Jourdan Dunn
marg
said on 19/Nov/18
i believe her 6`1 claim look at her with frida gustavsson look the same
Click Here
:
marg
said on 19/Nov/18
i believe her 6`1 claim look at her with frida gustavsson look the same
Skinny_kid
said on 30/Jul/18
@Birch_girlie Julia Nobis is 6'0" in her bare feet like Lais Ribeiro.
Birch_girlie
said on 24/Mar/18
Lais is consistently noticeably taller than the other angels. There's a group shot they recently did and they were standing next to each other barefoot. She's taller than all of them by at least 2". She is at least 5'11" for sure. 6'0" would not be a stretch.
Smiles03
said on 6/Feb/18
She's 5'11
Allie
said on 8/Jan/18
My bad it was Elba Ramalho with Luciana and Lais.
Allie
said on 8/Jan/18
I saw a picture of Lais with Luciana Gimenez and Juliana Paes and Luciana looked taller but yet an article tried saying Lais was 1.85 and Luciana was 1.81.
Anyways I think Lais looks barely taller than Romee Strijd whose around 180-181 cm herself.
Allie
said on 24/Dec/17
Oops I meant 5'9.
Allie
said on 23/Dec/17
Lais is not 5'11. At the worst, 5'11.
Mistical
said on 13/Dec/17
I agree with Emily.She is by this math for true 1.75m, even that is generous.Only for basketball payers height cannot be faked.
Height Observer
said on 3/Sep/17
@Cathy I guess u can check how Lais towered the other models when they were jst announced as the new angel I guess, u can even search it at google. Also u may notice that a lot of tall models used to listed as 5"11 with their agency like Frida Gustavsson which she even taller than Karlie Kloss, Jac Jagaciak, I believe she's just 1cm shorter than Toni Garrn, and yes so does Lais too. I think Rob is definetely correct tho, she even towered Jourdan Dunn which she claim she's 6'0.
@bruh I dont think she's 6'0 tho, she's still shorter than Toni Garnn, and she got towered by Frida Gustavsson and Karlie Kloss
bruh
said on 21/Mar/17
@Cathy she does tower over all the other VS Models what pics have you been looking at? She's like 2in taller than 5'10 adriana lima, towers over jenner, hadid, hosk, tookes, ect all 5'9' range girls. Just looking at the above pic her legs and arms are freakishly long. No way she falls under this listed height, she definitely clears 6 foot out of bed
Dustin
said on 15/Jan/17
Considering Miranda Kerr is about 5'9" and Lais Ribeiro is noticeably taller I'd say Lais is probably 5'11.5" - 6'
Cathy
said on 8/Jan/17
I would guess she was 5'8 to 5'9 at the most.Judging from her proportions
Cathy
said on 8/Jan/17
I don't think she has the leg length to be 6 1. Most models are not 6'1 tall and she's not towering over anybody.You can't go by what the agency says. Kate Moss and Cara Delevingne added about 5-6 inches to their real heights.
Mitryriul
said on 8/Jan/17
Adriana Lima and Lais, the difference is giant in the video shows.
Click Here
Andrea
said on 6/Jan/17
Her boyfriend is a measured 6'7.75 guy...
Emily
said on 2/Jan/17
Well every single picture I see her with her boyfriend Jared she looks at least 30-35 cm shorter than him and if we do the math acording Jared's height(2,08m) I give her 180 cm for tops. She may be even 178 or around.
Here is a proof of my words. Lais is standing straight and Jared is not on his fully height :
Click Here
Don't get me wrong I adore and love Lais so so so much and till yesterday I'd say anything to prove She is 182-185 but seeing her with Jared convinced me.
Please check this picture out too.
Click Here
Anonymous
said on 11/Dec/16
In Brazil she said she was 1.84.
Arch Stanton
said on 13/Oct/16
@Rob, crikey if she's almost 6ft how tall is her boyfriend Jared Homan?
Click Here
I see a 6 ft 10 listing for basketball. He might be 6 ft 9 as she has thicker soles there I think. Brazilian women really have the most beautiful skin, they always look good in skimpy clothing LOL.
Editor Rob: he could look between 9-10 inches taller
Height Observer
said on 16/Jun/16
@ Allie, Hi Allie, i'm a big fan of lais & jac height, tbh, Jac is taller than Lais, and Romee. I think Lais 181/182 for legit while Jac is 182/183 and romee is 180cm at max.u could simply search all of their pictures together, dont forget to check tumblr to see the videos too,
Mathew Robinson (190 cm)
said on 11/Mar/16
Certainly not 6'1" but I wonder is 6'0" possible? Haven't seen enough on her to really say.
Allie
said on 23/Feb/16
No agency I've seen has her listed at anything over 180 cm/5'11. Only time she's listed taller is her claims. And the Victoria's Secret All Access Page/Meet the Angels.. well they either get the height info from their agencies or what the models claim their height.
Insey
said on 16/Feb/16
She's 6' at least. When a modelling agency says a girl is 5'11.5", then that pretty much means she's 6'<.
Allie
said on 11/Feb/16
I believe Lais is the tallest angel now. And the second tallest angel ever (after Karlie of course).
Allie
said on 7/Feb/16
Everyone who thinks she's 6'1, this is her with the other angels, the brunette beside her is Jac, whose only 5'10-5'11 MAX. Because she's similar height to 5'10-10.5 Romee and 5'11 Kate. Lais heels look different in design though so she may have a heel advantage.
Click Here
Here is her again, with 5'10-11 Jac in sneakers. It might not be the best picture.
Click Here
And finally, here she is with her bf. He has a footwear advantage though. Sites may say 6'9 or 6'10 but he's actually measured at 6'7.75 without sneakers.
Click Here
Click Here
Lais is just super skinny. She has long legs and a long torso. Which imo is kind of odd. But that's the way she is. That can add to the illusion. I already posted this info in the height request section, but I'm posting it here to debunk the claims of Lais being 6'1. The girl's 5'11.5 MAX. Because with the other angels who are listed as 5'10-5'10.5 or even 5'11 she barely edges them out. Even look at her with 5'10.5-11 Magda. Lais is barely taller than her. I'm not buying a full 6 ft or a little over for her unless it's in the morning.
EzioAuditore711
said on 6/Feb/16
Jared was measured at 6'7.75 barefoot. He's NOT 6'9".
Allie
said on 6/Feb/16
Welp. Mystery solved. She's not 6'1. She 182 cm. she always looked too tall to be a flat 5'11. But looking st her with others mdoels 6'1 seemed to tall for her.
And MaryAnne, I always had a feeling that she wasn't that tall.
Dev
said on 5/Feb/16
No, she's definitely 6'1". Have you seen her next to the other 5'10" models. She towers over them! She needs an upgrade!
Kendall
said on 5/Feb/16
She's definetly 6 foot but i don't buy the 6 foot 1 stuff
Allie
said on 3/Feb/16
Yay thank you Rob! When she claimed to be 6'1, I use to think she was at least 6'0.. But looking at her with her bf and other models she does look around 182 cm max. I guess if her basketball boyfriend really is 6'9' then she is 6'1 lol.
Editor Rob: with her boyfriend, I think her 6ft 1 claim did seem a bit much to believe...
MaryAnne
said on 3/Feb/16
Perfekto!!! @Allie you have been always right about her ;) ty rob