Lara Fraser's Height
5ft 6 (167.6 cm)
American Internet Personality, known for The Daily Dropout Youtube channel. At age 14 she said she was measured at 5ft 5 , at 15 was saying "I'm 5'6". In 2019 she was claiming "I am Five-Seven...I'm pretty average I guess you would say".
You May Be Interested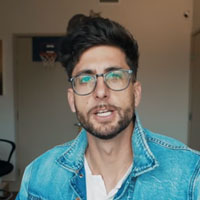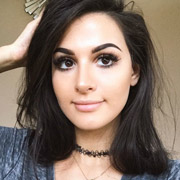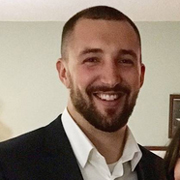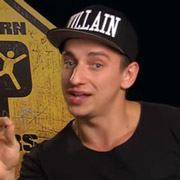 Add a Comment
18 comments
Average Guess (16 Votes)
5ft 5.63in (166.7cm)
Nik Ashton
said on 28/Jan/20
@ Deep Purple - I agree!
Eric W. Tam
said on 17/Jan/20
My apologies, yeah I just noticed an older actress also by the name of "Lara Fraser" was listed as 5'2 and she looks like it.
Deep Purple
said on 11/Jan/20
@Nik Ashton
Yeah, maybe she compares with men too and she isn't so crazy.
At 167 cm she is the start of tall
Miss Sandy Cowell
said on 11/Jan/20
@ Eric W Tam - That takes some beating on the stupidity front! 😂😂😂 Thank Heavens for Celebheights! 😁👌
Nik Ashton
said on 11/Jan/20
I guess she is average compared to men AND women!
Miss Sandy Cowell
said on 11/Jan/20
@ Ha ha! That's cr@p! They must live in a very tall area!
FiveEightJake
said on 10/Jan/20
@Cmillz
I did think that initially as I did see Steven next to Juan and they looked in the same range so if Steven is 6'1 it's hard to see Lara as only 7 inches smaller cos it does look close to a full head. But then again Steven might be taller, how sure are you on him? There's not many good pictures of him next to Dawson or anyone to compare on flat ground. I've seen clips in videos where they can look the same all the way to 2-3 inches apart, for example in the picking up girls with a fan video, in the intro to that he can look 2-3 inches shorter. One thing with Steven is he does wear flatter styles of footwear.
Lara, proportionally speaking, I think she has to be at least 5'5.
Peter175
said on 10/Jan/20
Eric, I think that listing is for an actress who appeared in Breaking Bad named Laura Fraser. Who is quite short, maybe 5'1" (rob has her here iirc)
This fraser is younger and much taller! Though I think she's 5'6 at a stretch and probably just a strong 5'5".
Eric W Tam
said on 9/Jan/20
Well Google is stupid for listing her at 5'2.
Progking
said on 9/Jan/20
Could you add Steven Schapiro? He looks 6'1-6'1.5 max to me
Nik Ashton
said on 9/Jan/20
@ Sandy Cowell - I've known female celebs say that 5'8" is average!
cmillz
said on 9/Jan/20
Overlisted. 5'5" at best. Especially obvious that she's not 5'6 (or her impossible 5'7 claim) when you see her next to Steven Schapiro who's a weak 6'1.
AlmightyJack
said on 9/Jan/20
Rob, how tall do you think Steven Schapiro is? If she's 5'6, he has to be around 6'1.25?

Editor Rob
Yeah he can look around 6ft 1ish
Miss Sandy Cowell
said on 8/Jan/20
If Lara thinks she is average height at five seven, then she must live in a mighty tall area indeed. Mighty tall!
I have decided to give her five six. I can credit that she could feel average at 5ft6 in some parts of the world. It would be where I live...
😋🥀
FiveEightJake
said on 8/Jan/20
Nice addition Rob ;)
I think either this listing or half an inch under tops, she does look kind of tallish.
Steven might be over 6'2 then I guess, he does look like he has 8 inches minimum over Lara at least in some of the video intros.
5'5.75 from me.
Peter175
said on 8/Jan/20
I think she can be listing but iirc she has pictures of herself with Khalid(172 on here) and he looks a couple inches on her. I can't see her being 5'7 at ALL. Maybe 5'5.5-6" is what she'd measure at night
Any idea for Steven Shapiro? Looks 187 range if she's 5'6"
Oz
said on 8/Jan/20
Looks only a little bit alike Big Iona , the last one is going to be taller than her at full 168 cm.
Iman Ahmad
said on 8/Jan/20
I Guess She Is About 167,8 cm Barefoot , She Is About 167,8 cm , A Quiet Pretty Woman ,