Lindsay Ellingson's Height
5ft 10 ½ (179.1 cm)
American fashion model. One of her agencies describe her as 5ft 11, with vital stats of 33-24-34 and shoe size 9.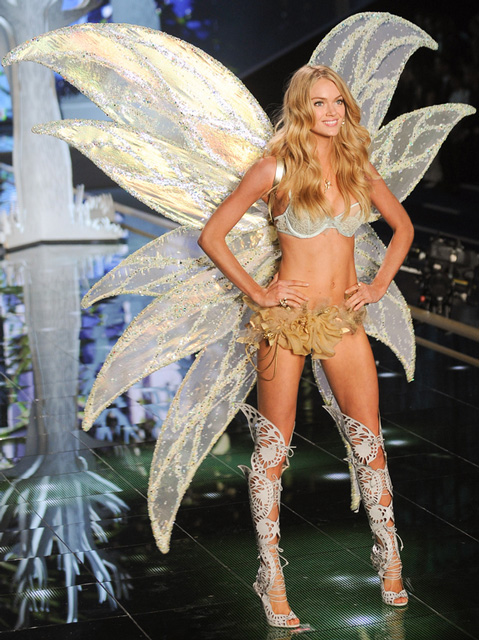 Photos by PR Photos
You May Be Interested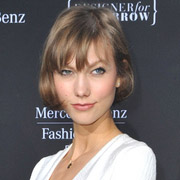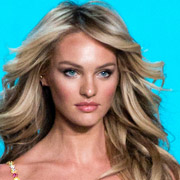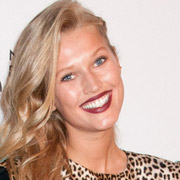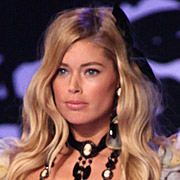 Add a Comment
19 comments
Average Guess (14 Votes)
5ft 10.5in (179.1cm)
even
said on 17/Jul/17
5'10.5" , 118 lbs
even
said on 7/Jul/17
shes 179 cm
Heightist
said on 30/Apr/17
She's one of the most boring models out there. Her face is run-of-the-mill pretty, but not interesting or memorable. In videos, she seems like a really boring, entitled blond girl. She's completely lacking in personality and character.
Anyway, I initially thought she was one of those models who are underrated in height. She looks like an Amazon next to her Wander Beauty business partner, Divya Gugani. See their Sephora pic:
Click Here
In the pic, Ellingson is wearing flats, and Gugnani is wearing high heels, and Ellingson still looks like a giant next to her. I thought Ellingson was one of those 6'+ models who claims she's the more palatable-sounding 5'11".
Then I looked at some pics of her with other models. She seems slightly taller than the average model, though not by much. The 5'11" height is probably accurate. Gugnani must just be really short - maybe 4'11" or less.
MaryAnne
said on 18/Mar/17
Erin and she looks so much alike to mee..I sometimes confuse them... In addition to look, they have the same height!
MaryAnne
said on 20/Feb/17
Candice with heels on & justin has hair advantage so yeah!
Wrs567
said on 19/Feb/17
She looks nothing near this height with Justin Bieber?
Click Here
Click Here
And this is way before Bieber grew
Marcos
said on 18/Feb/17
From the photos I see of her alongside other models, she is far from having 5'11 "! It seems to be much lower than models that are 5'10 ''. For me it's the same as Gisele's case or she's 5'9 "or 5'9.25".
J.Lee
said on 16/Feb/16
Rob how tall do you think Lindsay Ellingson would be in these heels?
Click Here
Editor Rob: they potentially could give near 3.5 inches of height
Height Observer
said on 30/Oct/15
@James , i don't think rob is overrated her , and IMO lindsay ellingson is definetely 179cm , anyway regarding to your statement , you could find ton of pictures of lindsay and doutzen , and you would definetely see that lindsay is much taller than doutzen , but don't stick to just 1 event picture, you should check the others , like when they had soulcycle event , backstage , attending an invitation , premiere , etc and you would realise that lindsay is much taller than doutzen
Height Observer
said on 30/Oct/15
@Allie @Rob , is that true rob ? i've been worship both of them since 2012 , i had a lot of their pictures together since they weren't working at VS . at first i thought they both had the same height , but time by time i realise that lindsay's body is slightly and definetely taller than erin's , but lindsay eliingson had a quite small head , meanwhile erin's head fracture is bigger than lindsay , so in the end Erin is taller than lindsay for 1cm ? perhaps ? or perhaps 1/2 cm ?
Allie
said on 4/Oct/15
Rob, who do you think would edge each other out in your ? Lindsay or Erin?
[Editor Rob: when you look at a bunch of photos of them, they can vary, between one looking a bit taller, then the same, and on occasions the other...which might mean they are quite close in reality.]
lindz
said on 30/Aug/15
in this agency she's listed at 178
Click Here
HieuNguyen
said on 25/Jul/15
With her husband:
Click Here
He was described as 6'4" -> 6'5"
Click Here
Click Here
What do you think about Lindsay's height?
Allie
said on 15/Jun/15
Anything below 5`10 doesn't seem plausible given how she and Adriana Lima were roughly the same height, I'd wager though maybe Lindsay edged her out by a small bit. So 179 is close to it.
Rob, who do you think would edge each other out? Lindsay or Erin? Cause Lindsay honestly looks shorter than Erin imo. Even if it's only so slightly.
Click Here
Click Here
Other than that, it's only fractions of an inch. Still pretty. :). Too bad she's no longer an Angel.
MaryAnne
said on 5/May/15
Are you sure she is 5'11 Rob?
with Toni 6ft and Erin 5'10.5
Click Here
Click Here
Maybe 1.77-78 ?
[Editor Rob: she could be more 179cm but 177-8 I don't know about that short.]
James
said on 3/Apr/15
Slightly overrated. Not an inch taller than Doutzen Kroes. More like 5'9.5 or 1.76/1.77.
Tom
said on 1/Apr/15
OMG THANK YOU ROB YOU FINALLY MAKE A PAGE FOR HER THANK YOU, I HAVE REQUESTING HER HEIGHT FOR A REALLY LONG TIME AND NOW SHE'S UP THANKS!
MaryAnne
said on 31/Mar/15
Tall and blonde. Great!