Lon Chaney Jr's Height
6ft 2 (188 cm)
American actor best remembered for roles in films such as The Wolf Man, The Mummy's Tomb, The Ghost of Frankenstein, The Defiant Ones, Of Mice and Men, Frankenstein Meets the Wolf Man, Son of Dracula, High Noon and Bud Abbott Lou Costello Meet Frankenstein. On TV he appeared in Hawkeye and the Last of the Mohicans. In a book about Chaney, it mentioned how his Father said in an interview that the boy's 6ft 2 inches of height would be a hindrance in finding acting work. One biographer mentioned "he was just six feet tall"
You May Be Interested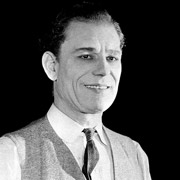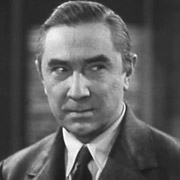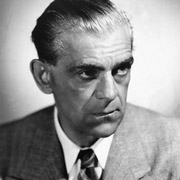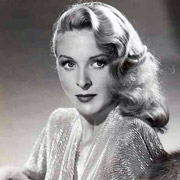 Add a Comment
18 comments
Average Guess (7 Votes)
6ft 1.43in (186.5cm)
Neelasish Send Roy
said on 15/Mar/19
Is he looks same height like Basil Rainbone, Sean Connery, Errol Flynn,Rob?
Neelasish Send Roy
said on 14/Mar/19
Is he looks same height like Basil Rainbone, Sean Connery, Errol Flynn,Rob?
jwwjr
said on 5/Sep/16
In movie Bride of the Gorilla 1951.There's a good height scene.Tom Conway,Raymond Burr,and Mr.Chaney all standing close.All are similar height, but Chaney seems to me to be an inch or half in.taller than Raymond Burr.I would guess Burr was at least 6ft 1..
Rampage(-_-_-)Clover
said on 2/Jun/16
No way was he only 6ft...could have been a fraction less than this at worst though
marcus
said on 14/Jan/16
Chaney was co-star John Hart's best man in 1957. The wedding photo shows Hart being considerably taller. Does any one have a height on John Hart?
andrei lewis
said on 24/Oct/15
I loved watching all of lon chaney s films, the wolfman movies were classic and the best that i enjoyed watching as a kid in the 1960s!
Bill
said on 9/Oct/15
Is quoted in Calivin Thomas Beck's book HEROES OF THE HORRORS as saying he was only 6 feet tall; he said that after OF MICE AND MEN (where he wore six-inch lifts), "people thought I was much taller." Also, publicity materials for THE WOLF MAN reproduced in books by Gregory William Mank recount the story of Claude Rains hitting Lon in the face while filming WOLF MAN's climax, noting Chaney was 5" taller (Rains claimed a 5'7" height). Opinions regarding the reliability of this material will, of course, vary.
Ken
said on 17/Sep/15
I'll post him at 6-3 at his most youthful he had a tendency to slouch a bit which probably made him look not
as tall. Yeah he was almost the same height as John Wayne (6-4)
Phil
said on 24/Mar/15
@N: I personally think Bud Abbott was more 5'9" than 5'8", so this listing is fair.
N
said on 22/Feb/15
Didn't look 6 inches taller than 5'8" Bud Abbott in "Abbott and Costello meet Frankenstein. 6'0.5"
Steve
said on 1/Jan/15
Did anyone see Lon in the 1951 comedy Behave Yourself! ? There's a scene where Lon enters a room after a huge brawl where bodies are all over the living room floor. Lon says "Hey! A party,"
Sam
said on 24/Nov/14
Rob, could you consolidate the two Chaney Jr. pages?
Sam
said on 24/Nov/14
This is a pretty good list of his films...I might include The Indestructible Man, The Mummy's Tomb or House of Frankenstein...also of note, Dracula vs. Frankenstein, arguably one of the top worst films ever made.
Arch Stanton
said on 20/Nov/14
My Favorite Brunette was the other one I thought of. I don't know Sam, you're the Chaney expert, some suggestions please!
Sam
said on 28/Oct/14
Haha, looks far less graceful than Randolph Scott when preparing to fight him.
Click Here
Sam
said on 28/Oct/14
Also, Rob, could you add some more of his non-horror work?: Of Mice and Men, The Defiant Ones and in the TV show Hawkeye and the Last of the Mohicans.
Sam
said on 28/Oct/14
Thank you! I linked a lot of pictures before and at times he seemed to have dipped to more of a strong 6'1" and only looks a bit taller than 6'1" Andy Devine. On the other hand, I just re-watched the first half of The Wolf Man and Chaney is literally a head taller than 5'6" Claude Rains, I think that makes him pretty close to 6'2".
Arch Stanton
said on 28/Oct/14
Finally :-) Was he really a full 6'2? I'd thought more 6'1" range.